If you Google 'Perahera Festival', you'll probably be fascinated to see dancers, jugglers, fire-breathers and musicians alongside lavishly decorated elephants entertaining masses in Sri Lanka.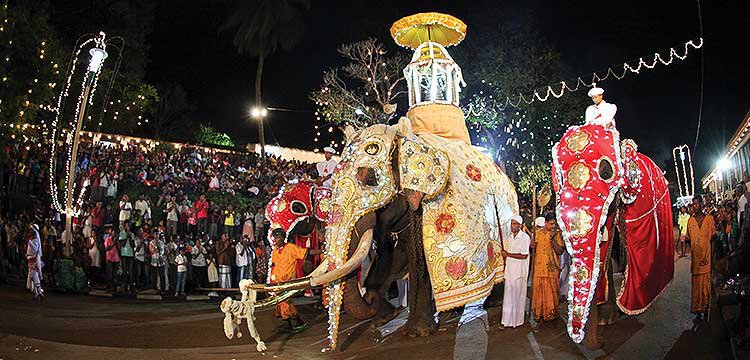 The reality for these elephants used in this festival though is quite saddening and shocking. 
Remember Tikiri? The 70-year-old starving elephant that went viral on Facebook a few days ago.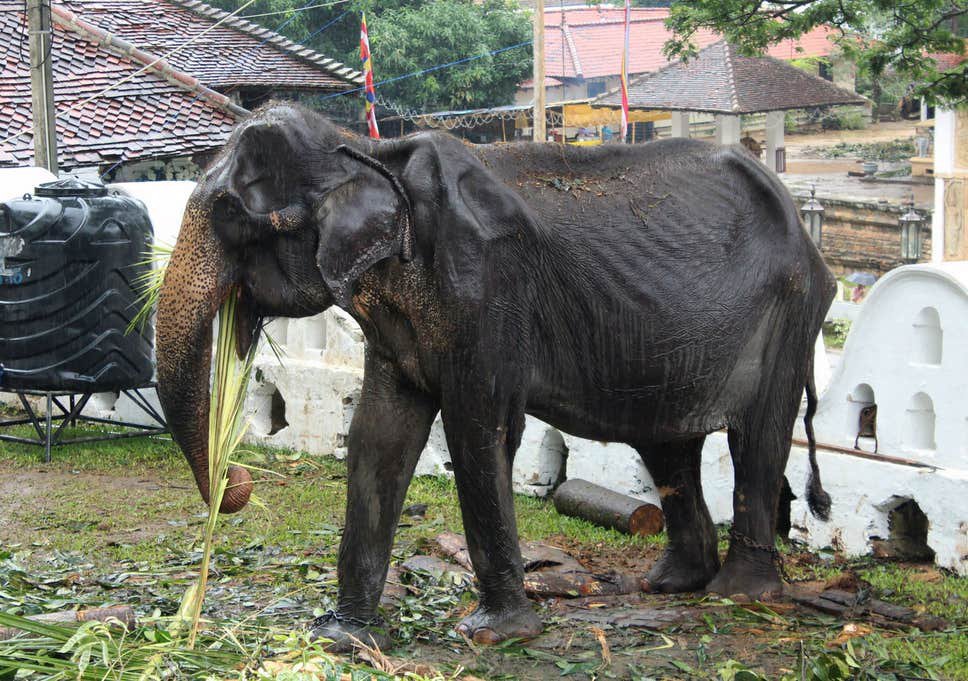 Heart-breaking images have emerged on the internet, showing the 70-year-old elephant lying on the floor, as a group of people stand around confused. 
Tikiri, the emaciated elephant has been forced to work, alongside 60 other elephants at the Perahera Festival in Sri Lanka, according to the 
Save Elephant Foundation
.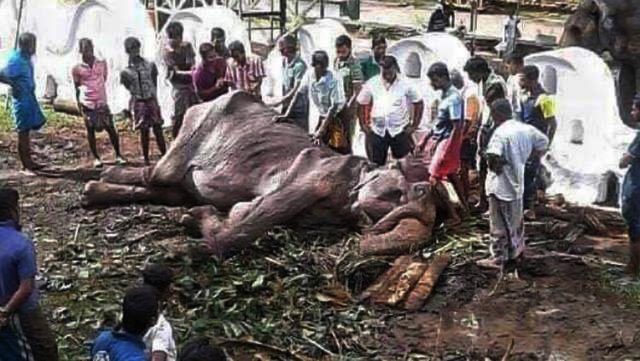 According to News18, the new photos show sheer neglect and torture these animals face on a daily-basis, which is often ignored or hidden from tourists visiting Sri Lanka. 
Sharing the plight of these elephants with the world, Save Elephant Foundation released a statement, saying: 

Please pray for her. It is too tiring for her to walk and work. On the day we met her the vet said she is strong and Ok to walk??? Some people are blind in their hearts, and care less to others. Look at this poor old girl who has fallen down and the whole world can see her. We can not just let it go silent. Time to stand up and take action to protect the others who still suffer and are waiting for our voice.
During the 10-day long Buddhist festival, elephants are forced to walk many kilometres, work for 10-hours or more every day and are often kept in starving and deprived conditions. 
Moreover, the weakened animals are covered in costumes to simply hide their malnourished and skeletal bodies from the tourists' eyes.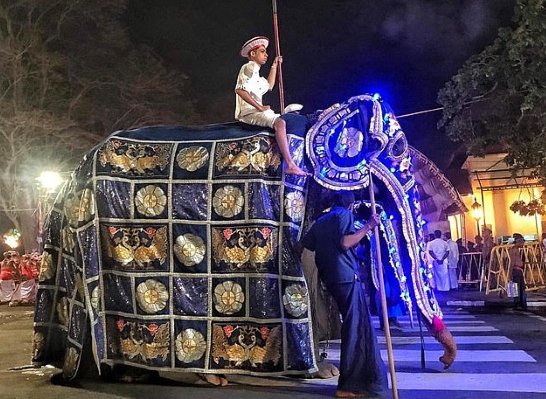 Calling for an end on this form of animal cruelty, the foundation has stated that they will be writing to Sri Lanka's Prime Minister and asking for the release of all animals forced to work in the Tooth Temple, in Kandy.