Sudan, the world's last male northern white rhino, has died at the age of 45, leaving two female white rhinos behind. 
This also means that the survival of the species also hangs in the balance.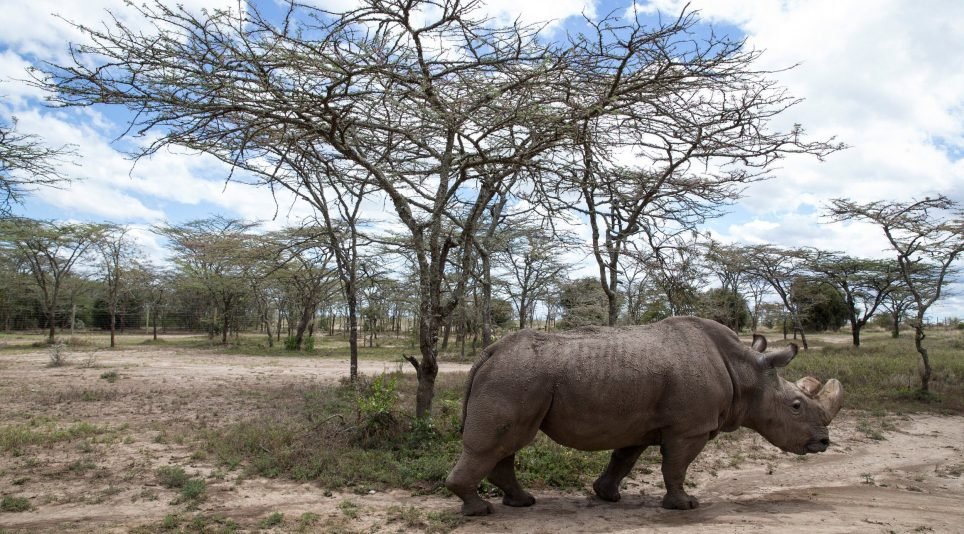 Sudan's health was constantly deteriorating due to age-related complications and multiple infections. A veterinary team at Kenya's Laikipia National Park decided to euthanize the animal after his condition worsened despite all the healthcare.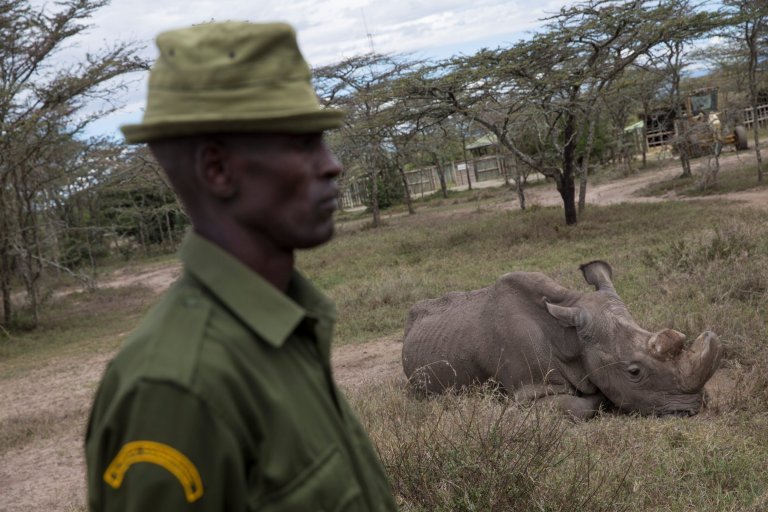 Back in 1970, there were around 20,000 rhinos in Kenya alone. But the number rapidly declined due to poaching with only 400 rhinos remaining by the 1990s.   
A northern white rhino's horn is sold for $50,000 per kilogram by the poachers, making it more precious than gold and cocaine.
The picture below is believed to be the last photograph ever taken of Sudan, with the leg infection he was suffering from having become unbearable by that point.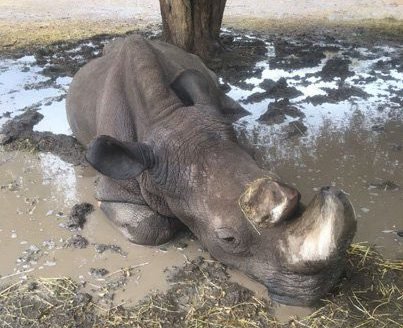 Last year, conservationists had made a Tinder profile for Sudan to raise funds for his fertility treatment, after several attempts to get him to mate naturally had failed. 
But the good news is that researchers have saved some of Sudan's genetic material which might prove helpful in the reproduction of northern white rhinos through artificial insemination of one of the two females left. Let's hope it happens.