A woman based out of Wales managed to successfully capture her 17 cats and dogs in one frame for the perfectly family "pawtrait".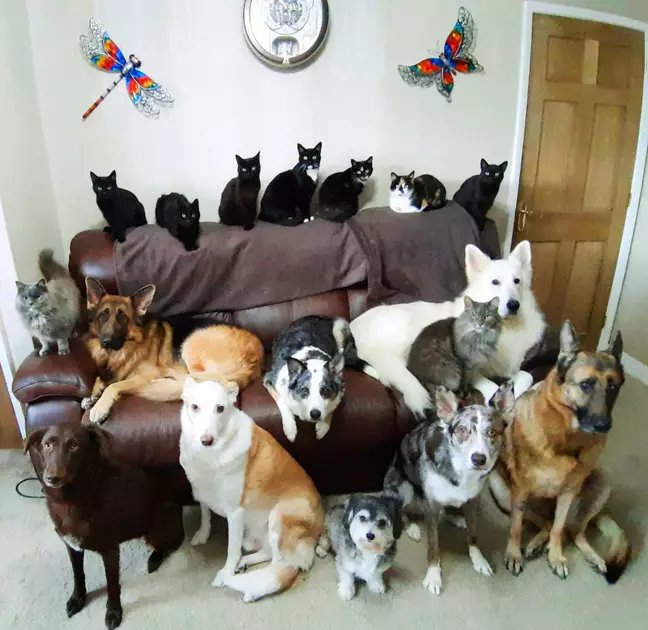 Now for those of you who have more than a single pet, you know the struggle of getting them together and holding them still for a picture.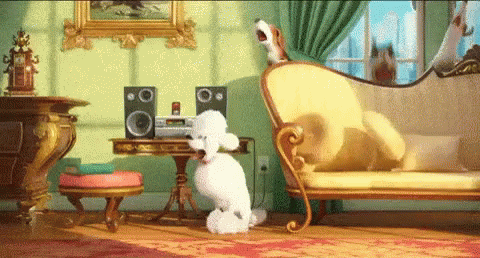 For those of you who don't have pets, it's like getting an extended family picture (your mom's side+ dad's side of the fam) without anybody's eyes closed and everybody genuinely smiling. It's not impossible, it's just like a miracle.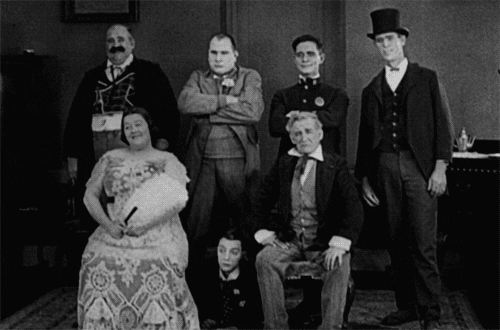 Kathy Smith is a 30-year-old dog and cat mom of 17 pets and a baby hooman who has a passion to rescue and care for pets and other wildlife animals in need.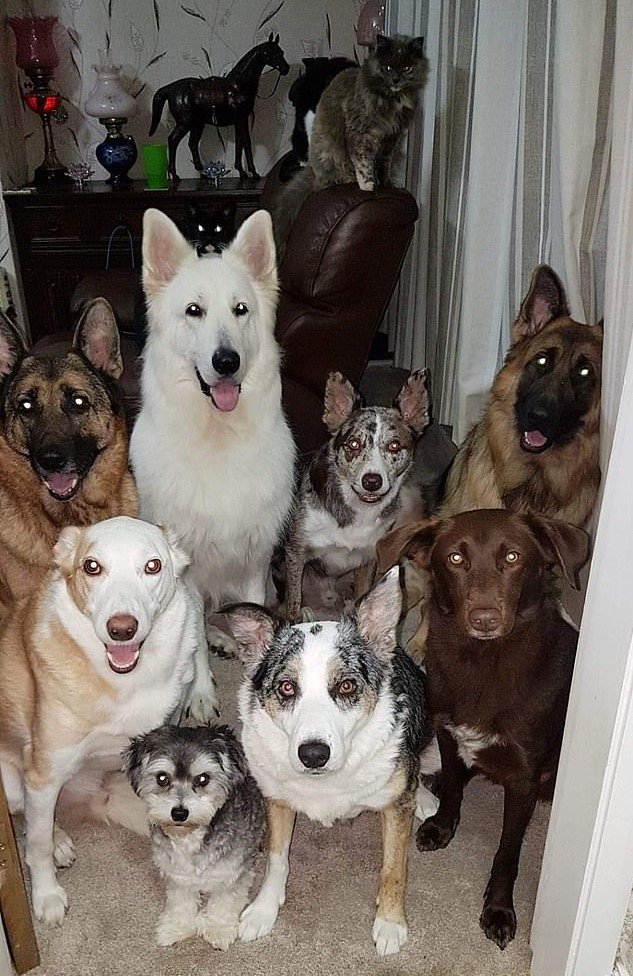 Kathy manages her 17 pets in a three-bedroom apartment. She spent days trying to make this a success. She further adds: 
I love all of my pets so much so I was really happy when I managed to get them all posing together – despite it not being easy to do.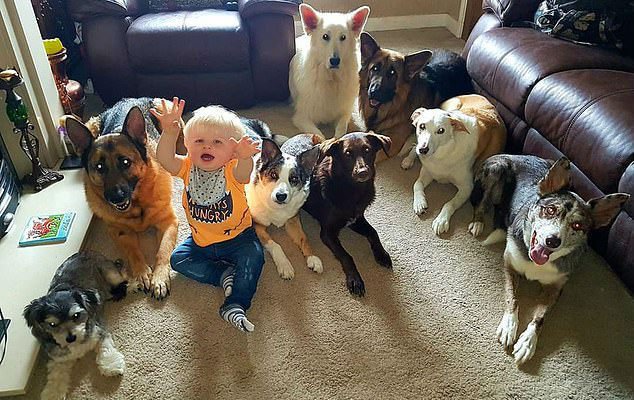 In fact, she further spilled the beans and told us the secret behind getting her cattos and doggos to behave and pose in one frame: 
The dogs will all sit for treats so that was easy enough, but the cats were another matter.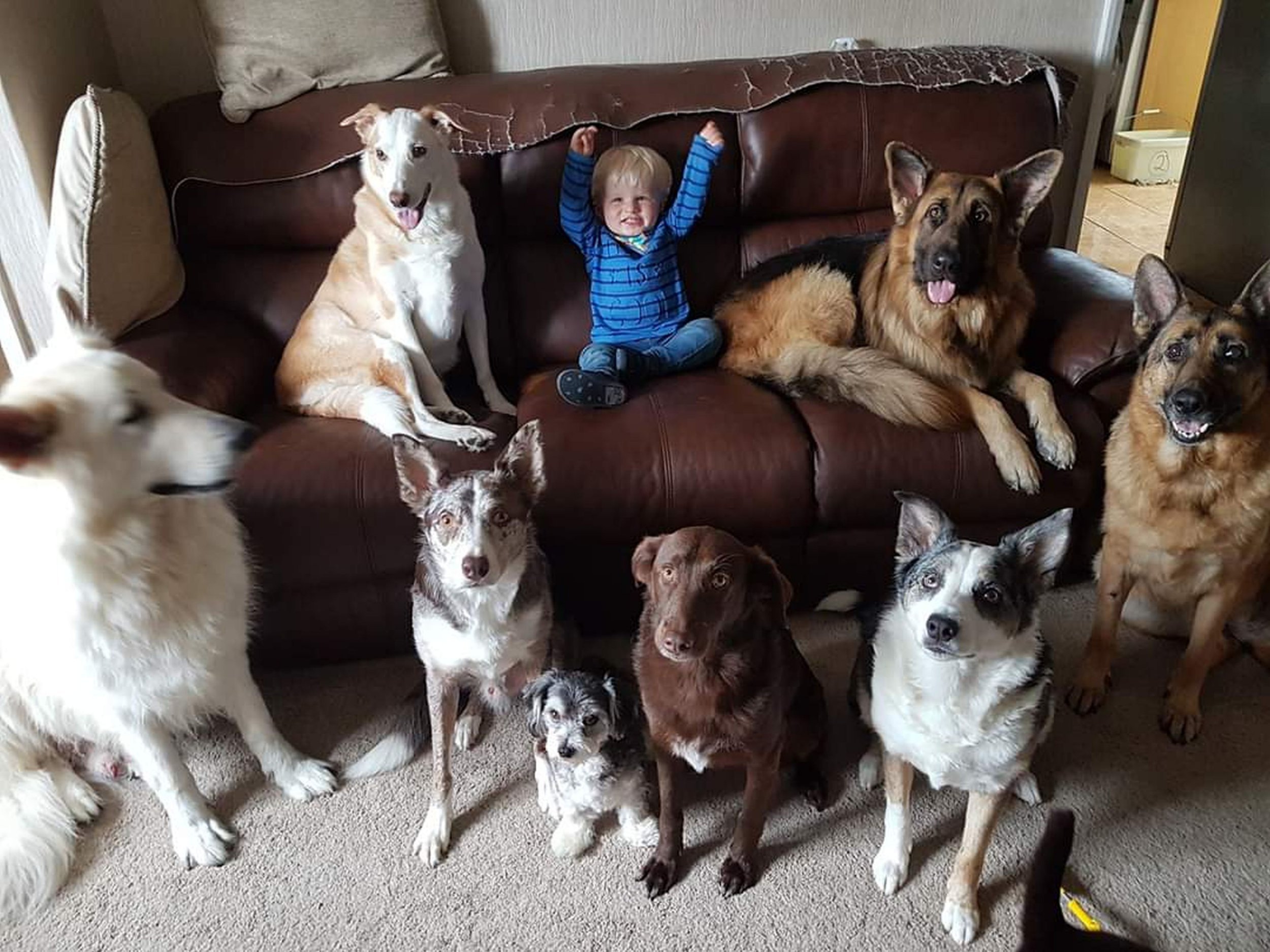 It took her around two weeks to plan the shoot and decide how she was going to trick all her pets into sitting together but all her efforts were a success when she got the picture 'purfect' potrait.