If there's one life lesson that I've learned and fully agree to after watching Paatal Lok, it is that when a man loves a dog, he is a good man. 
In an incident that proves this theory, a selfless home guard in Telangana bravely risked his life to rescue a dog who was stuck in the middle of an overflowing stream.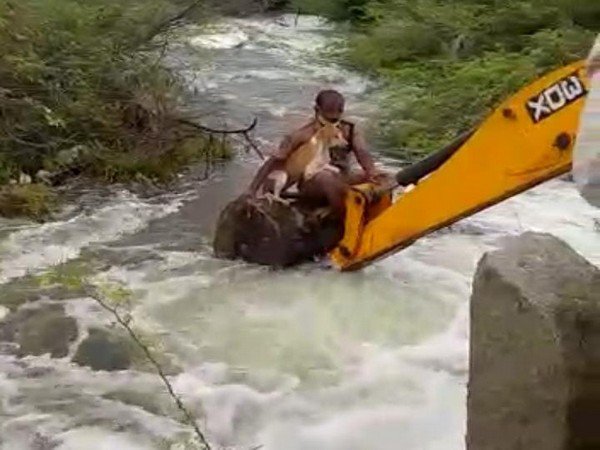 Mujeeb from Telangana's Nagarkurnool police department stepped forward to help the frightened doggo when he saw him stranded on an abandoned bush which was surrounded by an overflowing current.
A video that has now gone viral shows the guard holding onto the head of a JCB excavator from one hand, while reaching out for the doggo from the other hand.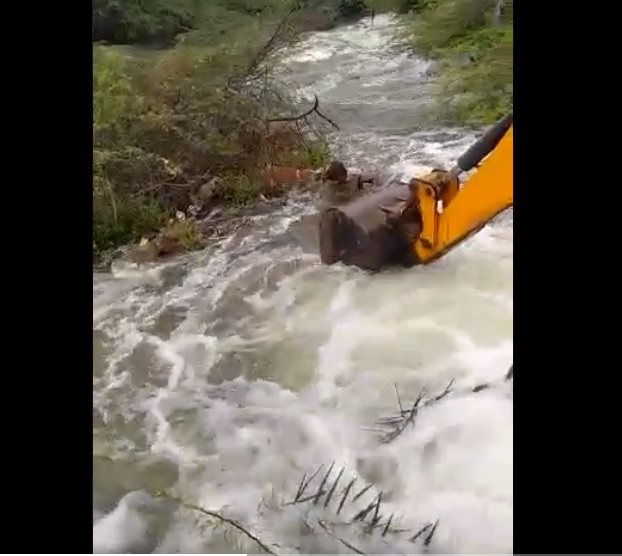 Mujeeb's tactic to use a tree branch to balance himself in the fast-flowing currents and using the excavator as a bridge to ease the process was just brilliant: 
For a few seconds, Mujeeb was captured comforting the panic-struck doggo who couldn't figure how to reach out to the home guard as he was tanged in the bushes.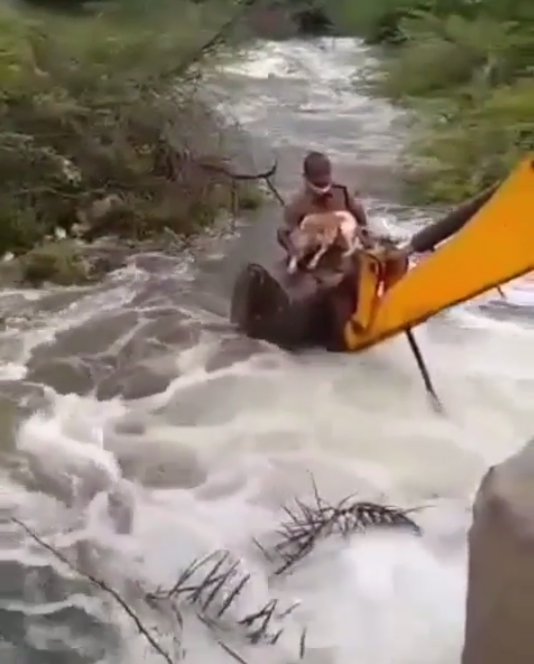 However, Mujeeb along with his team managed to successfully rescue the doggo and got him to stand on the excavator's head for some support, as Mujeeb stabilised himself.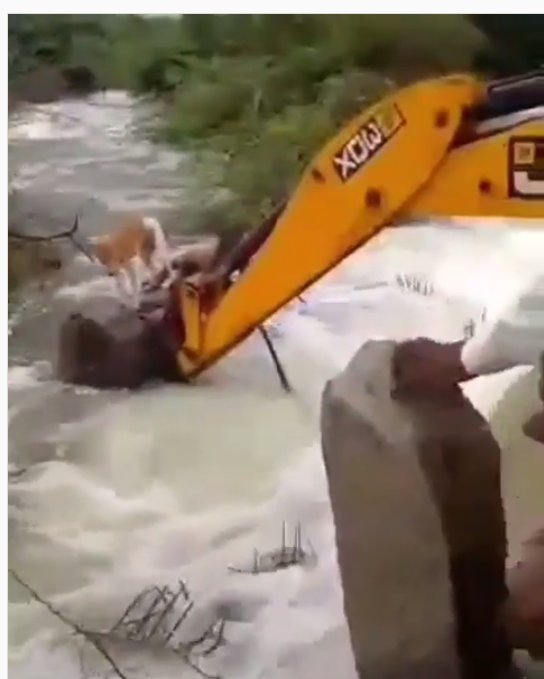 Netizens are lauding this guard for risking his life to save an innocent furball who fell into the  overflowing stream: 
We laud this braveheart for his selfless efforts.