India is home to the largest population of Asian Elephants in the world and a major part of its elephant corridors lies in West Bengal. But these animals are facing serious threat to their lives even in their own habitat.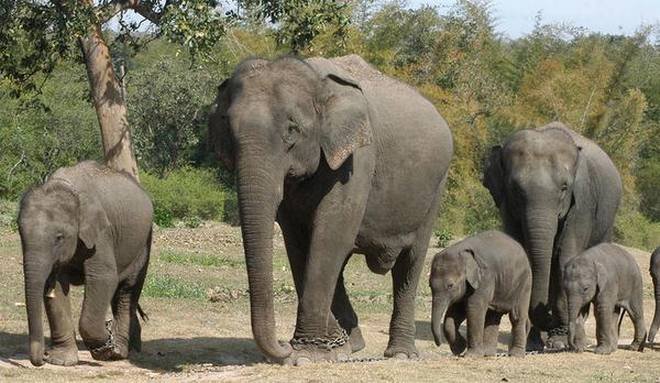 Man-elephant conflicts in the state have been on a rise with an increase in the developmental projects. And with increasing human encroachment on the wildlife corridors, elephants are left with no choice but to migrate to human settlements.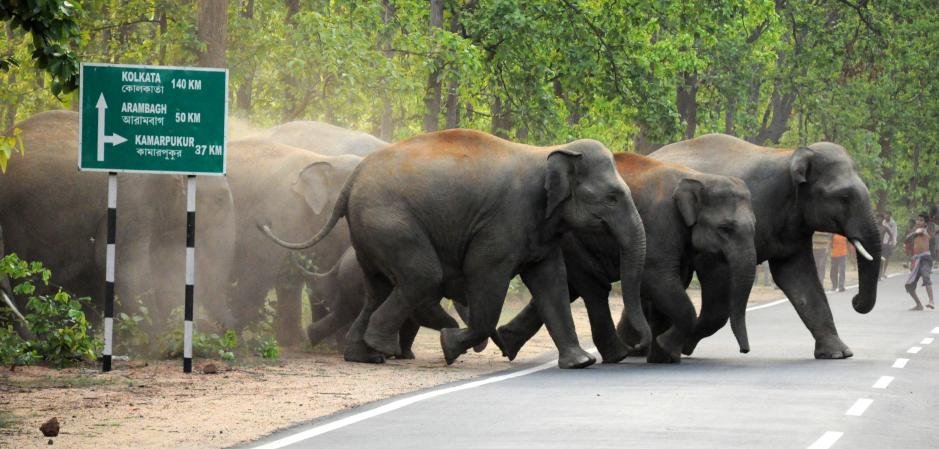 Biplab Hazra, a wildlife photographer, tries to document this problem in a series of photographs. What started as a hobby for him, is now a dedicated effort to shed light on man-elephant conflict in the area. 
He started clicking pictures of the elephants suffering abuse at the hands of humans in 2002-03 and since then, his only aim is to secure a safe living environment for these animals. He has also earned Sanctuary Wildlife Photography award this year for his series of photos.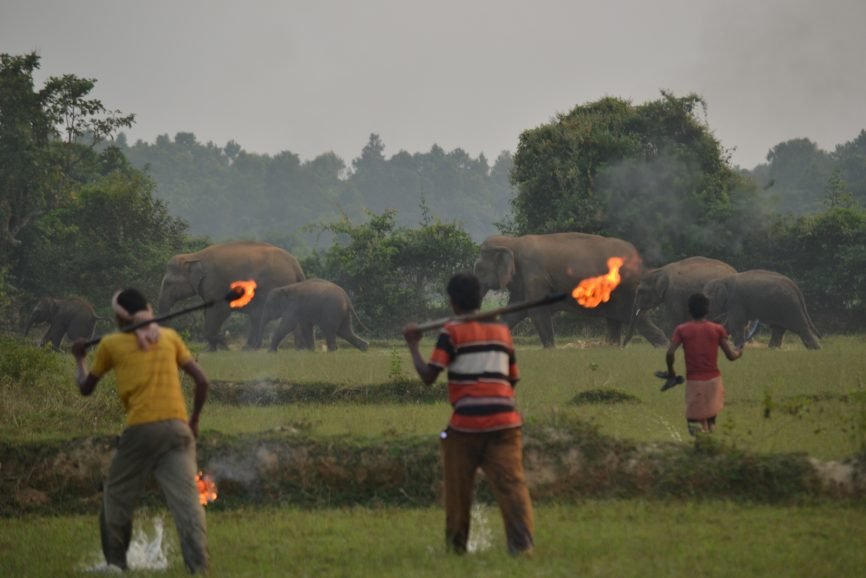 The elephants that migrate into human settlements tend to cause ruckus and huge damage to life and property. Forest officials and residents of the districts around Midnapore, Bankura, and Purulia have devised their own way of dealing with the problem.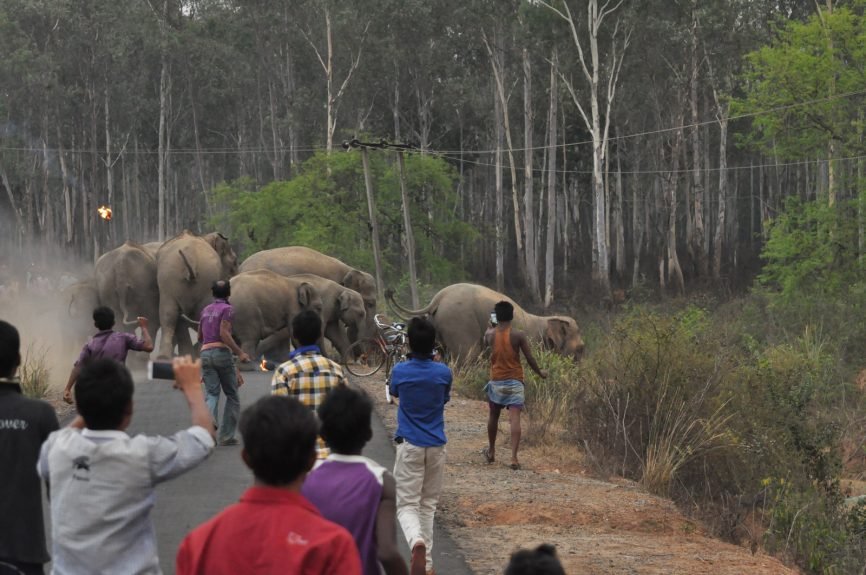 They follow a practice of throwing fire torches on the elephants that stray away from their paths. Locally, known as 'Hula Pati', this practice of driving away elephants has been in place for almost more than a decade. 
While we understand that the problem may be huge, this practice has been causing serious harm to elephants. Many of them suffer burns and injuries when fire torches are thrown at them.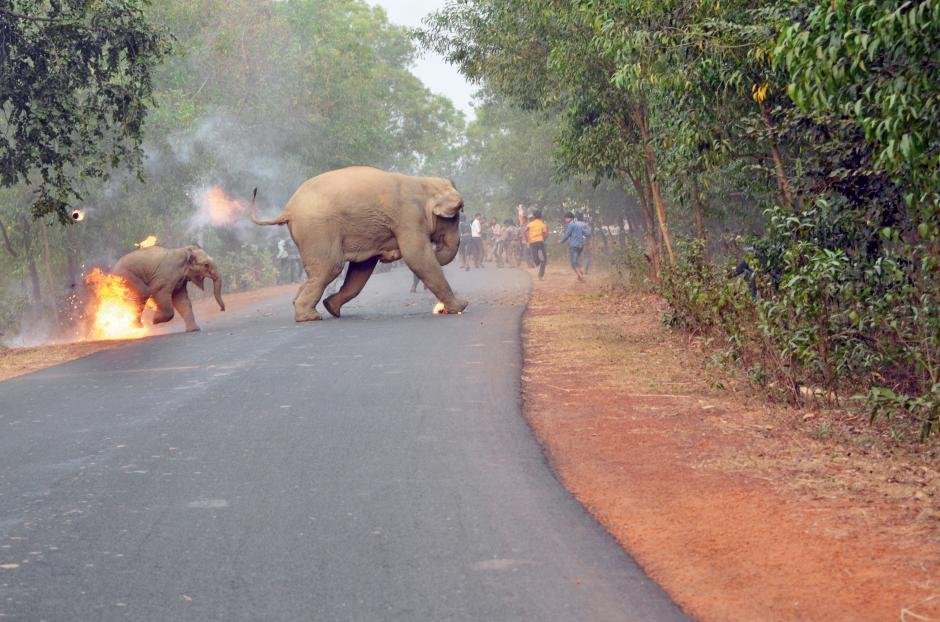 In conversation with ScoopWhoop, Biplab revealed that forest officials arrange for mobile burnt oil and hire the locals to throw fire torches on elephants.
Recently, in November 2018, Supreme Court took cognizance of this inhumane practice prevalent in several parts of West Bengal and observed that violence cannot be the only way to drive away elephants. It restrained the Bengal government from processing tenders issued by it for the supply of burnt mobile oil to keep the elephants away.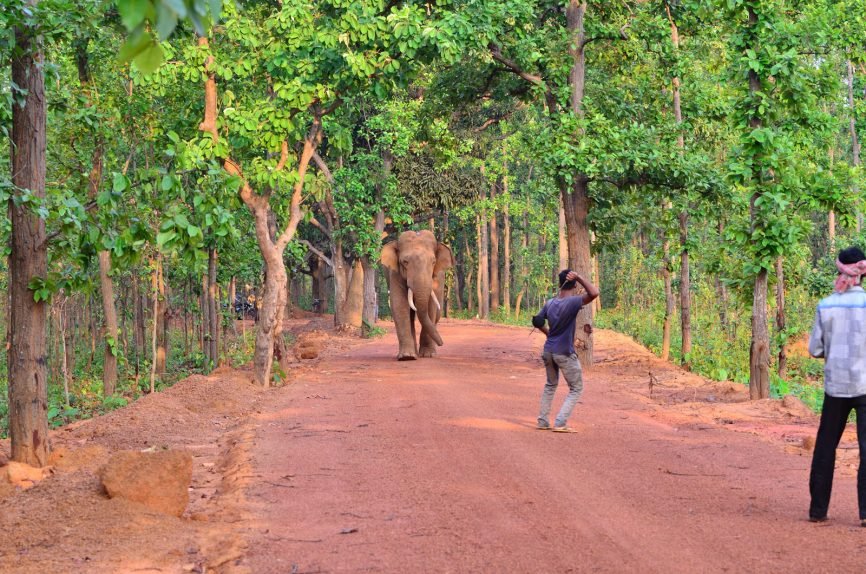 Railway tracks have been one of the major causes of animal fatality in India. Most of the times these tracks pass through dedicated corridors and cause inconvenience to the animals. 
Some of Biplab's photographs also show a herd of elephants crossing the railway track at Birsa Munda Railway Station.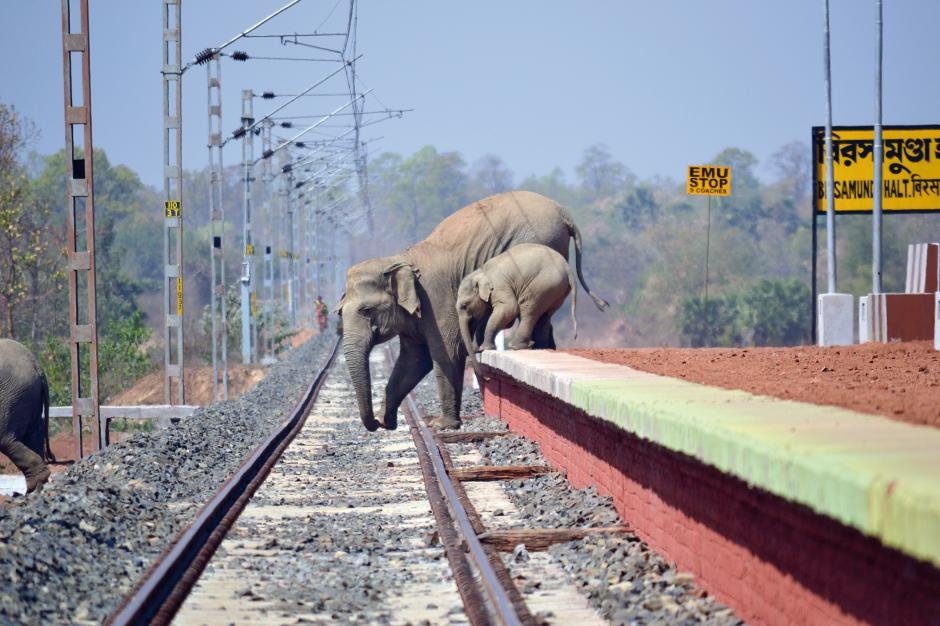 According to Biplab, the track passes through a dedicated elephant corridor and has proved to be deadly for the elephants. 
"If this platform was built 100 metres in other direction, then the elephant corridor would've been saved. The platform is built in the middle of the forest. Till date, I have not seen a single person get on or off at the station. In fact, the electric wires, switches and fans have been stolen by the villagers. The ticket counter is the only thing that remains."
He believes that animals need to be saved and therefore continues taking these pictures to raise awareness about the issue.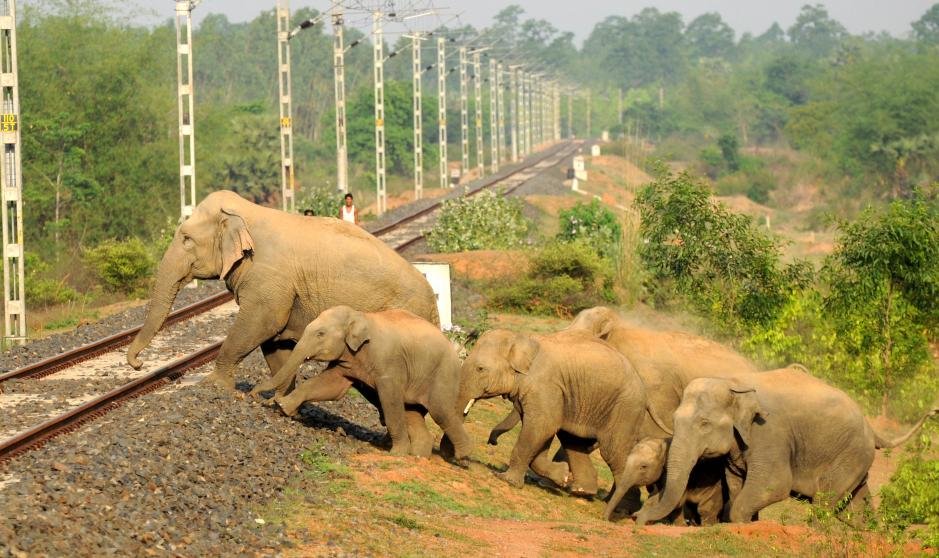 While Supreme Court's restraining order has been a light of hope, more still needs to be done to reduce these violent incidents of human-elephant conflict.
All images provided by Biplab Hazra, mentioned otherwise. You can follow his Instagram for more pictures in the series.