Recently, the California wildfire caused large scale devastation to homes and properties. 
In the aftermath of the wildfire when people are still trying to piece their lives together, this story of Courtney Werblow reuniting with her cat, Timber, which she feared was dead, will bring you to tears.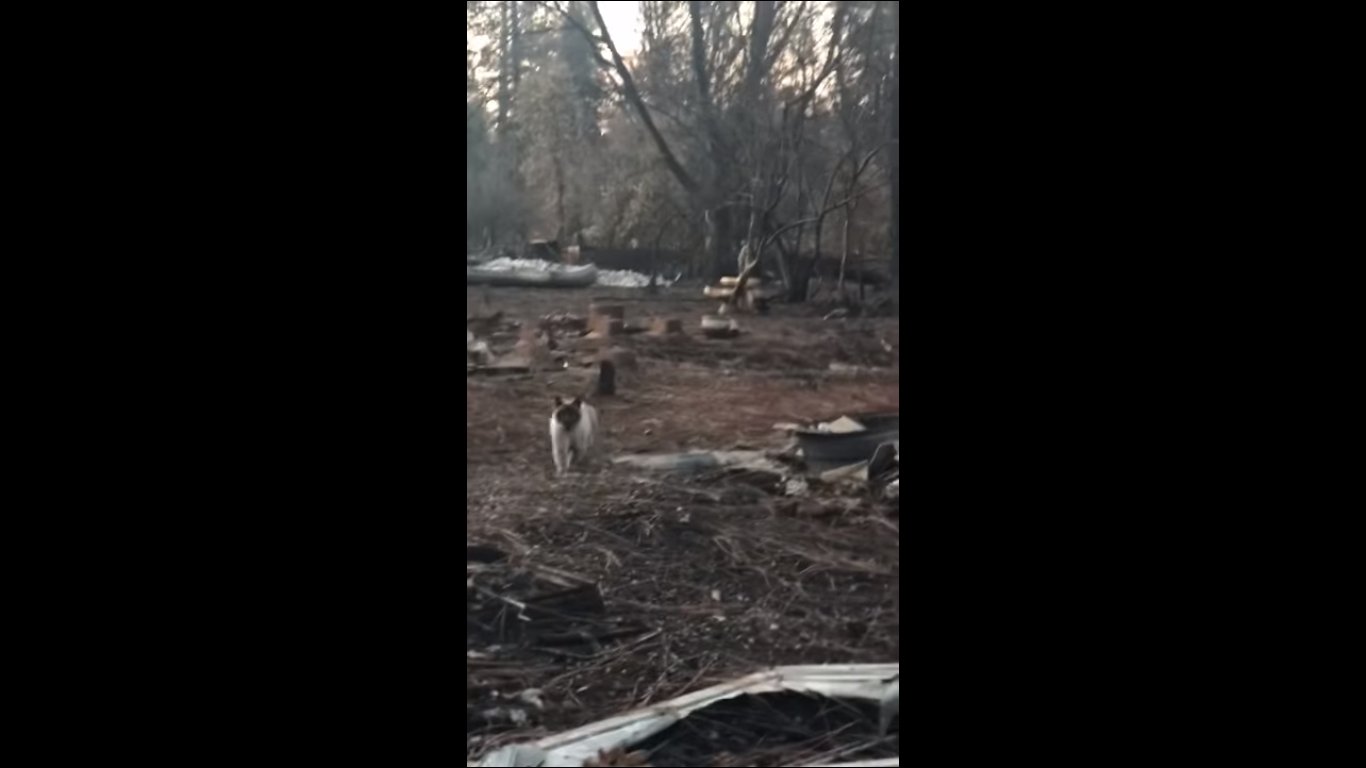 Courtney Werblow left her cat, Timber at her parents' place as her rented home wouldn't allow them to keep cats.
Just when the family was preparing for evacuation during the wildfire, their cat, Timber, ran away from the house in fear. They feared the worst and thought that their beloved cat was dead.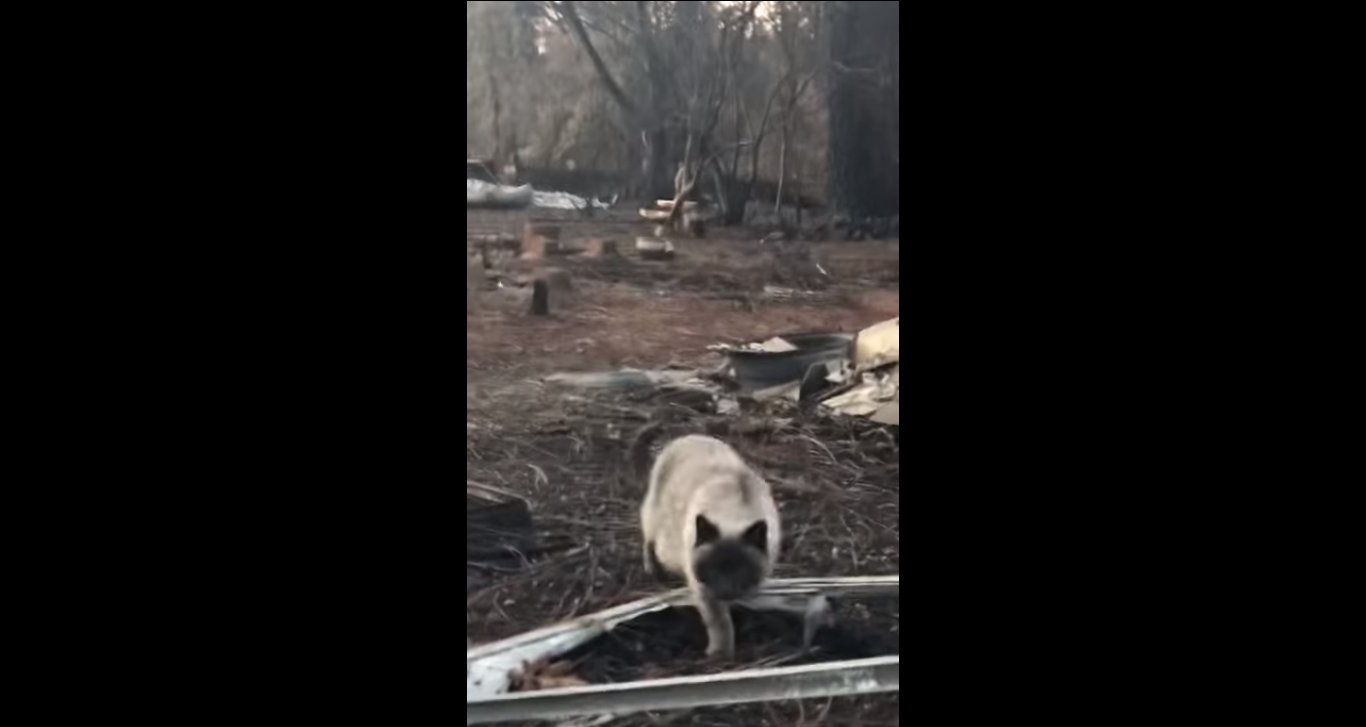 When the family returned to their ravaged home exactly one month after the evacuation, they were overwhelmed to see a familiar face greeting them. It was none other than their cat, Timber.
It was a moment full of tears and joy. Courtney posted an emotional video of their reunion on Facebook.
In the video she can be heard saying, 
"Hi, baby! We're right here. You made it."
Courtney also fed her cat, Timber and captured it in the video.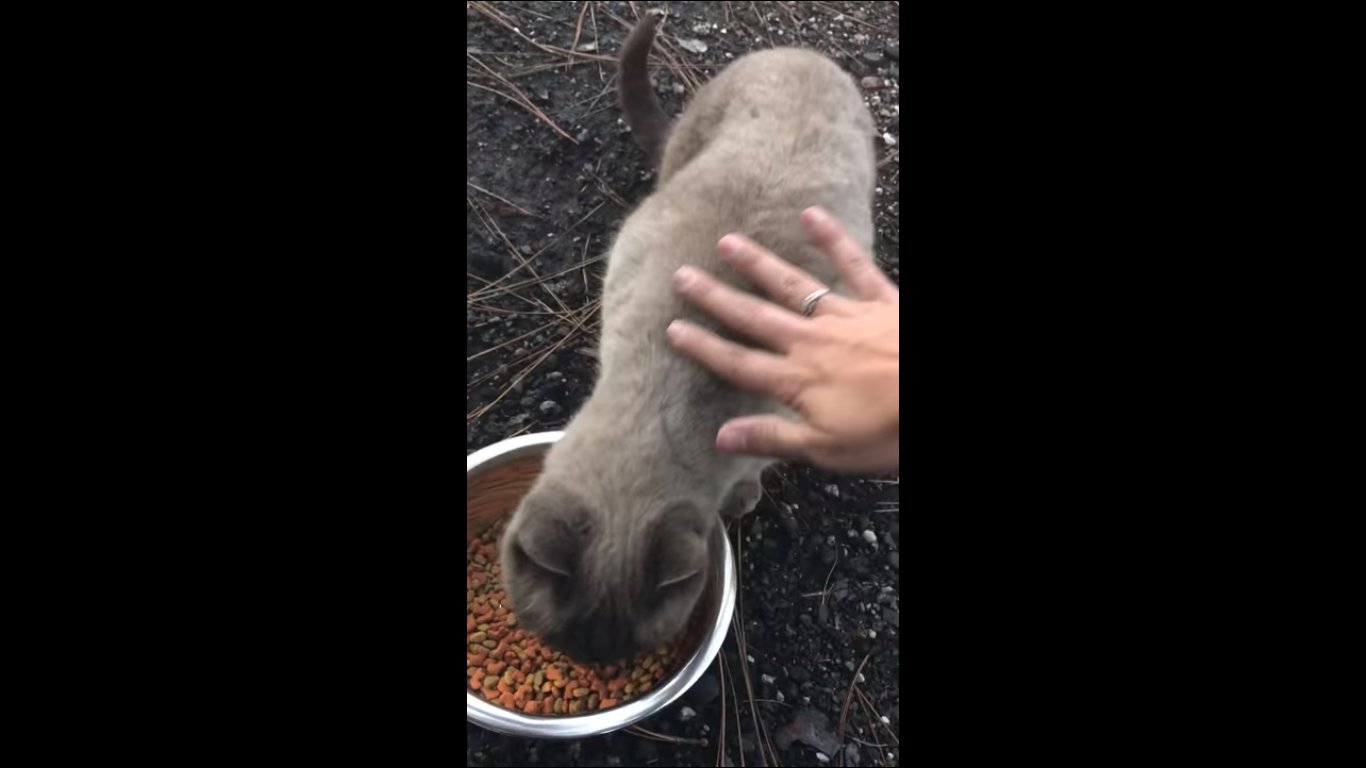 In her post, she wrote:
"NEVER LOSE HOPE! One month today since the fire, we received an escort to my parents' property & my cat Timber was discovered!! She's alive. Praise God!! She is an amazing family cat and we are so happy to have her back into our arms."
Finding Timber alive was one of the most hopeful moments for the family after the deadly fires.