Australian captain Steven Smith rubbed salt into India's wounds saying that Virat Kohli and company dug their own grave by preparing a rank turner which backfired badly in the first Test.
Indian batsmen were made to hop skip and jump by left-arm spinner Steve O'Keefe as they surrendered to a 333-run loss in the first Test of the four-match series.
"It was up to them to prepare a wicket and they prepared a wicket that actually played into our hands," Smith said at the post-match media conference.
"I think it was certainly a wicket that was likely to suit the Indian players. I think it evened up the contest a lot more. We saw the way our spinners bowled on that. They were able to generate some good spin and good natural variation out of the wicket," said Smith.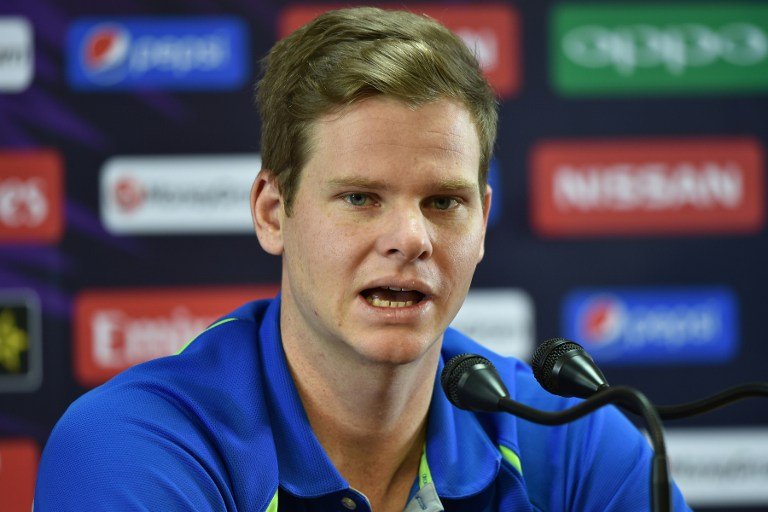 In a subtle way, Smith said that he is curious to know what kind of wicket will be prepared in Bengaluru.
"It would be interesting to see what they come up with come Bangalore (for the second Test commencing March 4)," added Smith, who led the way in batting with a second innings hundred that took the game away from the hosts.
Smith termed this Test win as an achievement right up there with some of the memorable Australian victories on Indian sub-continent.
"Right up there. Coming to India, we haven't won a game here in 4,502 days. I have been told those facts. So it has been an incredibly long time. Guys have been excited by the opportunity to come and play here. We know it's a great challenge and in this game the boys were up to the challenge," said Smith.
He took an indirect dig at former Indian spinner Harbhajan Singh for his taunt that this was the worst team to come out from Australia to this country.
"The pressure was on us. Everyone wrote us off and expected India to win 4-0. That can't happen anymore. It's great to have won this first Test match and there is still long way to go throughout this series. India are going to come back hard. I am really proud of the way the boys have played in this test match and go one-up in this series."
But he also cautioned that there were three more games left when asked what he would tell his teammates.
"Congratulations, terrific job over the last three days. But it's only one game. It is a four-match series and we would like to win the series as you like to do with every series.
"For us it is about taking it one day at a time and continuing to worry about our processes. If we do that like we did in this game, hopefully the result will take care of itself."
Feature image source: AFP