Mayank Agarwal became the highest scoring Indian to make a Test debut against Australia, today.
Fifty on Test debut for @mayankcricket 👏👏 👏 #TeamIndia #AUSvIND pic.twitter.com/zpJijgerzT

— BCCI (@BCCI) December 26, 2018
However, despite the fact that his 76-run innings got him a place in the record books, Australian commentator Kerry O'Keefe found a reason to ridicule him on television.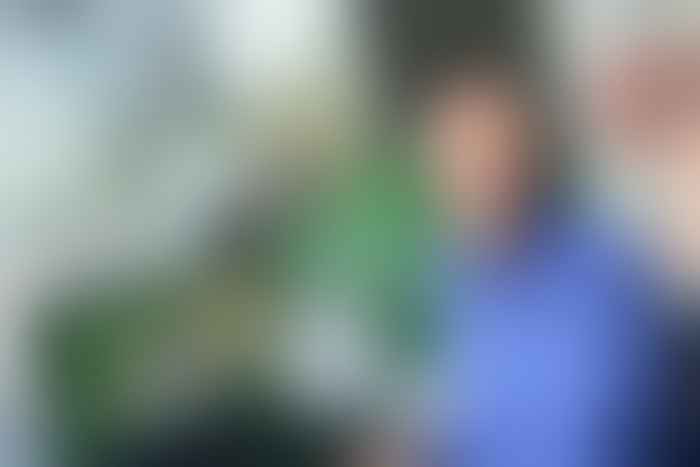 While taking a dig at India's first-class cricket, he allegedly said that Mayank's triple hundred in Ranji Trophy must have been scored against a team like 'Canteen XI', where the bowlers would have been 'chefs and waiters'.
To which his fellow commentator Mark Waugh allegedly replied:
His average in India is 50 which is like 40 in Australia.
Mayank Agarwal played some classy shots in his debut knock in Test cricket!#AUSvIND | @MastercardAU pic.twitter.com/G9RRHBICTW

— cricket.com.au (@cricketcomau) December 26, 2018
These statements did not go down well with people, who were quick to call out the two on their remarks.
Mark Waugh said that 50 average in India is like 40.

O'Keefe said that Mayank scored 300 against some canteen people & waiters.— The Alchemist (@ponananthvs) December 26, 2018
O'Keefe is a buffoon. That diatribe on the #RanjiTrophy competition was a. Classic casual racism, b. Disgracefully inaccurate. Strong competition providing an excellent breeding ground for test cricket. I thought we'd got rid of this rubbish with 9 losing the gig.

— Adelaide Barmies (@AdelaideBarmies) December 26, 2018
It might just be me, but it's pretty uncool to ridicule the FC comp of another country while using dubious stereotypes for a cheap laugh...

— Melinda Farrell (@melindafarrell) December 26, 2018
Well the Ranji Trophy is working, because we are no. 1 in test cricket.

— Anubhav (@AnubhavMondal96) December 26, 2018
Exactly. These guys have worked their butts off to get to this level. Really poor form to make fun of that.

— Sushrutha (@3eyeview) December 26, 2018
At last the lad showcased his talent in a great way Mr.O'keefe ! see wat a canteen staff and waiters of India can produce a talent,who scored 76 on debut ! Stat speaks O'shit sorry O'Keefe !

— Shai Mrithun (@ShaiMrithun) December 26, 2018
Absolute disgraceful . And mark waugh too he said an average of 50 in India is like that of 40 in India . Let me tell u if Australian player play a full Ranji season na they will not average more than 30

— shakshit (@aayu146) December 26, 2018
Such stupid comments from kerry o keefe on mayank scoring runs vs railways canteen staff.. during live commentary..This is the reason why @imVkohli gets angry on these fellows. #INDvAUS #BoxingDayTest

— Anurag Sinha (@anuragsinha1992) December 26, 2018
Fox cricket commentators Mark Waugh mentioning that 50 average in India is like 40. Kerry O' Keefe saying that Mayank Aggarwal scored 300 against some canteen people & waiters ,that is just disrespectful @mhussey393 @gilly381 @bhogleharsha @FoxCricket @isaguha @melindafarrell

— Ash (@Ayadav1808) December 26, 2018
Safe to say Mayank had the last laugh in this matter.