Guess who's the owner of the aux cable at every house party? 
Well, that's me. I'm a sucker for good music and my fantastic taste is what makes me the king of every house party. Feeling some #PartyFOMO? 
Speaking of which, recently Bacardi House Party Session's latest streak of bangers have made an easy entry in my party playlist. Nonetheless, it's safe to say that their new crop of young artists like Ritviz, Mojojojo, Aarya and Babu Haabi are here to stay and that the platform has been the ultimate stepping stone in their careers. Living up to their decade-long commitment to the world of music, Bacardi has given us all more reasons to party hard to some amazing EDM rhythms. I mean the party doesn't even seem to get LIT till Udd Gaye and Chak Bass are played.
After releasing a string of hits, their newest single, 'Aatank' by Dee MC and Gurbax is yet again, all set to dominate the house parties. 
The infectious funk-infused beat drop is too hard to miss out on at any house party. Just plug it to your playlist and your night is sorted. Well TBH, it's not just the song but the video is equally crayy too! The mad office party themed video has confetti showers, security guards busting killer moves and a badass girl that leads the insane party. I say play it on a projector screen so that you're 100% in sync with the feels. We got new signature moves, people!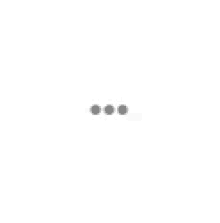 My obsession for Indie music has grown over time, and now with Aatank setting the tone of all my Friday night outs, I can't help but wait for more party anthems by Bacardi House Party Sessions.
So whether you're hopping from one house party to another or manning the barbecue at your rooftop soiree, it's time to pump-up your playlist with some electro, fun and all-round good vibes. 
Catch the song below and stay tuned for BHPS's season 2!