The Bharatiya Janata Party (BJP) leaders seem to be trying to surpass each other when it comes to foot-in-mouth comments. Two days ago Shaina NC sent out and deleted a derogatory tweet about alleged Chandigarh stalking victim Varnika Kundu, it is now the turn of BJP leader in Bengal and Union minister, Babul Supriyo.
The singer-turned-politician has termed the accused Vikas Barala's action as 'mischief' in his latest tweet.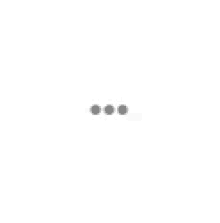 Of course! It seems the meaning of 'stalking' and 'mischief' is the same in the dictionary these days. The BJP leader really needs to check out the difference.
In another tweet, he claimed that Barala should not be charged without a proper investigation.
But, his comments drew the wrath of Twitter users.
...
...
The BJP leader had even blocked some of the users.
It turns out that this is not the first time that Supriyo has said something without thinking.
1. Not long ago, when the Basirhat riots took place, Supriyo had no problem in demanding punishment for the juvenile whose post sparked the communal riots.
2. Earlier this year, in a TV debate, Supriyo had poked fun at Trinamool Congress MLA Mahua Maitra saying, "Mahua, are you drunk on Mahua?". This was his attempt at making fun of Maitra's name by equating her name with a local drink called 'Mahua'. A legal battle followed soon after, as Maitra filed a case and an arrest warrant was issued against him.
3. Supriyo, who is the Minister of State, Heavy Industries and Public Enterprises, had tweeted a picture of a bus stand that was yet to be built in Gujarat. The image was actually an artist's impression of what the bus stand would look like once it's constructed.
But Twitteratis rushed to troll the minister.
Feature image source: PTI/Twitter