Let's go back to THAT infamous Koffee with Karan episode, shall we? 
When Kangana Ranaut took on Karan Johar on his own chat show, even she wouldn't have guessed (or, maybe she did!) the amount of furore it'd generate in the entire country.
First, she accused him of mocking her English and then, pointed out how he'd given her more attitude than any other male or female star in the industry. And in the biggest barb of the episode, she called him the 'movie mafia' and the 'flag-bearer of nepotism' no less. 
Sitting next to her on the couch, even Saif Ali Khan couldn't believe what had happened and naturally, high and mighty KJo was left shell-shocked. Because, just so you know, if you're having Koffee with Karan, you're meant to shower him with praises and inevitably, bow down to the big daddy of Bollywood!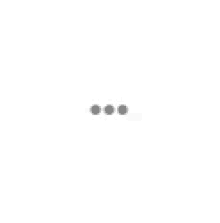 Now, in his defence, KJo is certainly not the flag-bearer of nepotism. 
The first few traces of children following in their famous parents' footsteps can be seen as early as the entry of Raj Kapoor becoming an actor on the lines of his father, Prithviraj Kapoor. The problem is just that Karan is one of the most obvious breeders and is always actively encouraging it! 
From working with a majority of star kids, over and over again to launching them like rockets, Karan's Dharma Productions has done it all. And to top it, he's one of the first few to jump out in defence. Just like he accused Kangana of playing the 'woman card' in retaliation to her argument. Now if only Mr Johar took off his Gucci sunglasses and looked at the industry around him! 
Varun Dhawan, Sonam Kapoor, Shraddha Kapoor, Arjun Kapoor, Sonakshi Sinha, Tiger Shroff, Athiya Shetty, Sooraj Pancholi, Ranbir Kapoor, Alia Bhatt... these are all products of nepotism and this is JUST the present generation of actors.
Hell, even Karan Johar himself is a result of nepotism!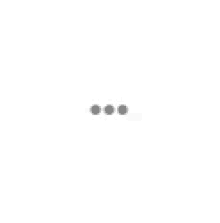 For the uninitiated, nepotism in Bollywood is like fish in the sea. Sometimes, you see it and sometimes you don't. But you can be rest assured there's a lot of it floating around!
Since the time of the Kapoor family, we've had star kids joining movies, one fancy launch after another. Each decade in Bollywood has seen many famous children try their luck in films. Just the fact that the moment they grow up, filmmakers are standing outside their homes, bound scripts and signing amounts in hand, proves just how overtly willing the industry is to give these silver spoon-fed children a grand chance in cinema. 
On the other hand, those who don't have famous parents backing them, struggle over and over again to get that big break in Bollywood. They do smaller roles, perform on stage and give audition after audition, all in the hopes of signing a film. 
Star kids, of course, have to just grow up and go to the gym. And when they're ready, they have to pick up the biggest banner in the country and they'll soon be promoted as the 'next big thing'!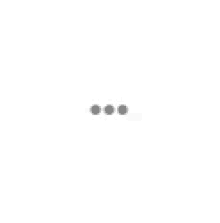 Now, if you were to ask a star kid, everyone from Alia Bhatt to Arjun Kapoor would go on and on about the 'struggles' and 'pressures' of being the children of successful celebrities. 
Apparently, they have massive 'expectations' to live up to and everyone is eagerly waiting for them to shine just like their parents. But even if we were to accept the assumption that without even realising, we've somehow always waited for Jhanvi Kapoor to shine just like her mother Sridevi or Shahid Kapoor's brother Ishaan Khattar to become the next big hero, it isn't like these kids will have that ONE film alone to either sink or swim. 
If you're a star kid, you have ENOUGH & MORE opportunities to prove your worth. And even after 5-6 films, if you've not been able to convince me that you can actually act, it isn't like you'll be sitting at home. 
What else explains the likes of Shraddha Kapoor, Sonakshi Sinha and Tiger Shroff getting film after film even though they've done nothing to prove their worth? Even though Ranbir is a good performer, after the grand failure of three back-to-back big budget movies, he still got a Karan Johar film (SURPRISE!) as the lead. Any other hero not from a film family would've had to pack his bags and leave in such a situation!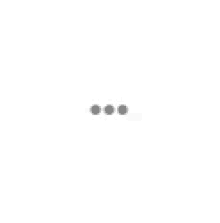 There's enough and more talent in the industry that's waiting to get due recognition.
Take, for instance, Vikrant Massey. This fabulously talented actor has given brilliant performances in all his films. He shone quite bright in the star-studded Dil Dhadakne Do and even in the awful Half Girlfriend, he was the only saving grace. Yes, the same Half Girlfriend that starred Arjun Kapoor & Shraddha Kapoor in the lead! 
More recently, he was completely mind-blowing in A Death In The Gunj, a film most of you wouldn't have seen because it's a film that didn't even get a good number of screens upon its release, even in the big cities. 
Has Vikrant been flooded with offers from the likes of Yash Raj, Dharma or other big production houses? Considering he got near-perfect reviews from everyone, his kitty should be filled with movies, right? Unfortunately, film producers rather have Tiger Shroff jump around in the name of acting than give a chance to genuinely talented people because Tiger happens to be Jackie Shroff's son.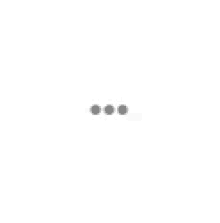 To be fair, nepotism exists in every single profession in the world. 
Anyone with parents in an influential position will get an opportunity to join the same field. Parents would want to help their kids with their careers. And some of those kids would be genuinely talented. And that's fine.
What isn't fine, however, is to pretend that nepotism doesn't exist or that Bollywood treats filmy and non-filmy kids equally. What's not fine is for big-ticket filmmakers to openly condemn Kangana for trying to create a controversy out of nothing and then, go ahead and sign Jhanvi Kapoor for their next film.