City-based freelance journalist and author P T Bopanna's book 'The Romance of Indian Coffee' has been chosen as the world's best book on coffee at The Gourmand World Awards function at Yantai in China.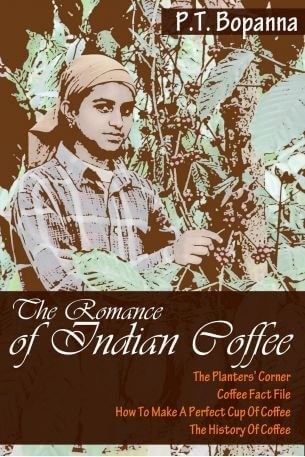 The book, earlier shortlisted for the finals of the 'Best in the World' books under the 'coffee books' category, was picked from the entries of 64 countries, according to Bopanna.
 'The Romance of Indian Coffee' was published in 2011, and takes a 360-degree view of Indian coffee. The final results were announced recently in which the book was ranked first, followed by entries from the United States and Brazil in the second and third places respectively, Bopanna said in a release. 
Held annually in Spain, The Gourmand International every year honours the best food and wine books, printed or digital, as well as food television with the awards open to publishers in all languages and countries. The Gourmand Awards celebrate global cookbook and wine book publishing, and feature many world-renowned chefs each year. 
Bopanna has authored five books and runs a few Kodagu-centric websites and recently produced a documentary film titled 'Discover Coorg'
(Feature Image Source: Facebook)