The following excerpt from the book talks about Virat Kohli's exploits at the World T20 2016.
There was much hype around batsmen like Gayle, de Villiers and Glenn Maxwell. They had the well-tested capacity to swing the game on their own, but all of them lacked the consistency to be counted among the big-match finishers. The innovative character of their batting style led critics to believe that Gayle, de Villiers and Maxwell would be the batsmen to excel. As things transpired, it was Virat who stole the limelight, with his batting that drew its strength from sound temperament.
India was rated high on the strength of its batting depth. With Dhoni around and batsmen like Virat, Dhawan, Rohit, Yuvraj and Raina, the team boasted of a powerful run-making line-up. Virat, of course, was the leader of the pack with his forte being the astonishing trait of playing the big innings. Virat can not only face up to the best in the game, but also produce his best to make a strong point. There is no word such as 'defeat' in his dictionary.
However, it was a disappointing start for Virat, when he was foxed by leg-spinner Ish Sodhi, at the opener at Nagpur against New Zealand. The pitch assisted the spinners and India suffered an ignominious loss when it failed to chase down 127. Mitchell Santner, a 24-year-old left-arm spinner from Hamilton and the 23-year-old Sodhi, a Ludhiana-born first generation immigrant settled in Auckland, left India in an embarrassing state.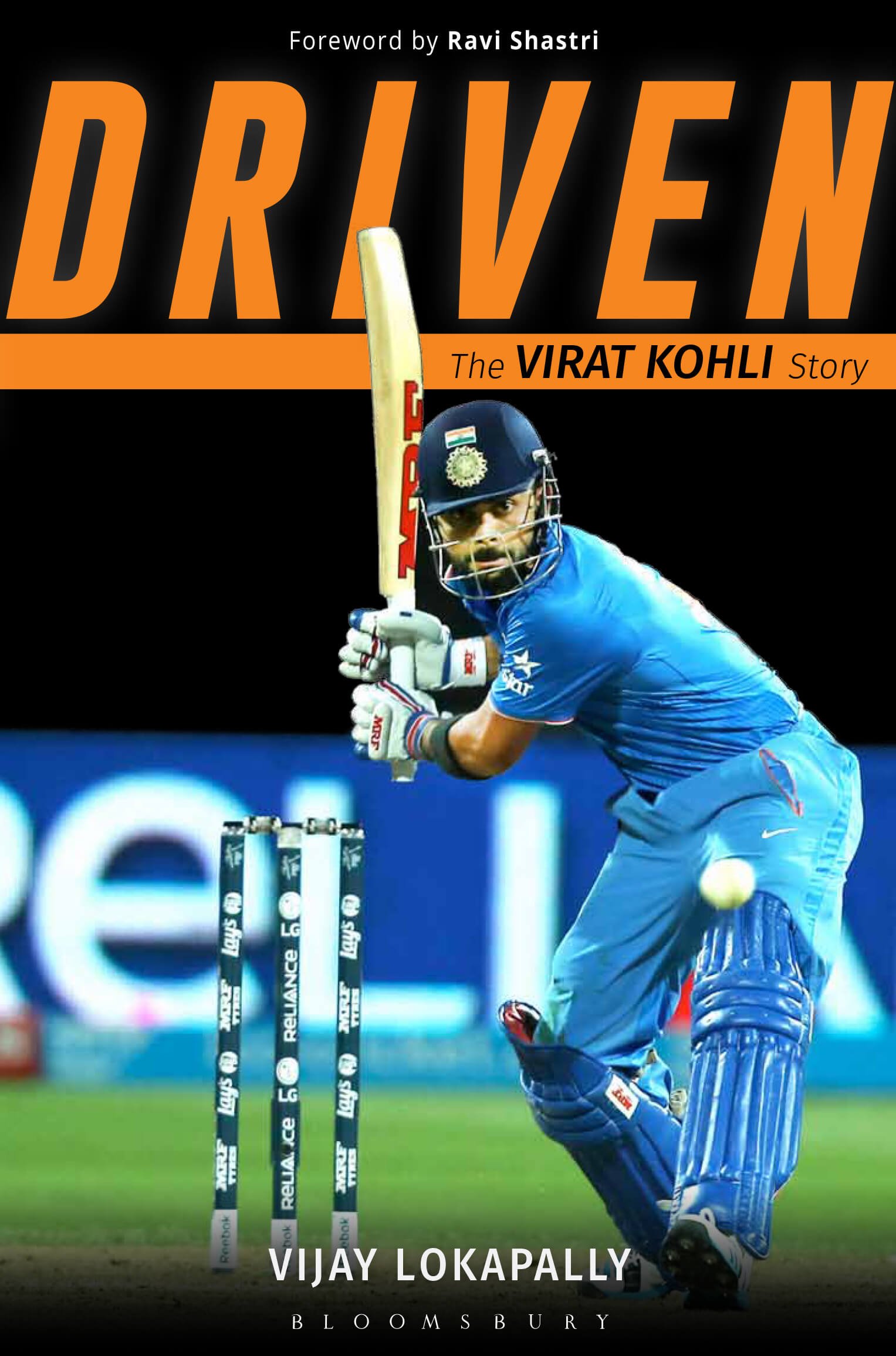 Virat was stung by the dismissal and the defeat. He was adept at playing spin, but in this case, he had failed his team. He had fallen to Sodhi's first ball, which was unlike his natural game of closely studying the bowler before launching a tirade against him. Sodhi spun the ball furiously and Virat's ambitious cover-drive merely picked an edge. It was a poor start by any standard.
India and Virat made amends in the next outing – the marquee match against Pakistan. 
….
India had a record to maintain – of never having lost to Pakistan in a World Cup meeting in both formats (fifty overs and Twenty20) – and there was no change in the script as Virat produced an attractive 55 and Pakistan was thrashed by six wickets. It was a difficult feat to achieve. India, in pursuit of 119 to win the rain-affected match, was reduced to 23 for 3 when Virat was joined in the middle order by Yuvraj, a match-winner in his own right.
There were early indications of Virat's form and Eden Gardens was witness to some of his sublime artistry during that match-deciding knock. Especially, in executing the cover-drives, most tactically placed, and playing the ball late, Virat showed how quickly he adapted to the task. Virat really loves it when he is confronted with tough conditions, and the pitch at Eden Gardens tested a batsman's technique and range of strokes. Virat produced them in plenty and was able to quell Pakistan's ambitions of an upset win.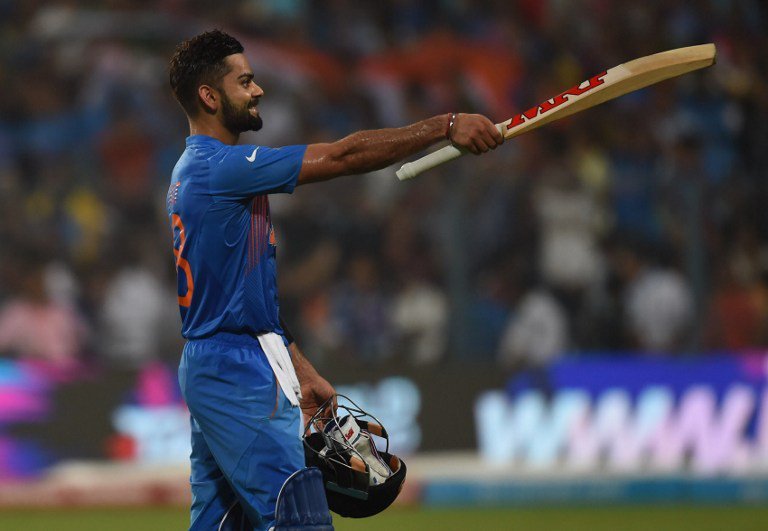 Upon the completion of his half-century, Virat bowed to a certain cricket icon he had admired all his life – Tendulkar. It was an impromptu act that reflected his love for Tendulkar and his own humility. He wanted to share the glory with the man who had inspired him to play cricket. The world watched as Virat's obeisance to Tendulkar, sitting in the galleries, offered a glimpse of his humble persona. This was an act of reverence that touched Tendulkar's heart, and he responded with a warm smile for his most committed fan.
The Eden Gardens had witnessed some of the most magnificent batting shows in the past, notably from wrist masters like Viswanath, Mohammad Azharuddin and Laxman. Virat's display was equally worthy of finding a place among the best at this grand venue. Although of a short duration, it had a lasting impact.
There was another individual for the discerning cricket enthusiast's eye – Pakistan's Mohammed Amir, who was returning to competitive cricket after serving a five-year ban for spot fixing. He made an instant impact on the cricket world with a lively spell against Bangladesh – picking his first wicket with a fiery delivery and the next with a slower one.
Amir was sensational against India too, conceding just eleven runs in three overs, teasing and tormenting the batsmen with his guile. He may not have helped Pakistan go past the league stage, but did enough to merit a gift from the reigning champion of the cricket world. The bat that Virat presented Amir must indeed be a treasure for the young Pakistani fast bowler. This gesture was symbolic of the fact that the cricketing fraternity had welcomed Amir back into the fold and was willing to let bygones be bygones.
This is an edited excerpt from 'Driven: The Virat Kohli Story', written by senior sports journalist Vijay Lokapally and published by Bloomsbury releasing on October 12, 2016 in India and is available now for pre-order.