"Feminism isn't about making women strong. Women are already strong. It's about changing the way the world perceives that strength."   – G.D. Anderson
Women have been talked about in various books as wives, mothers, leaders, lovers, strategists, and even villains. While certain texts might have been uninspiring, we've come across books that are real game-changers with portraying women. So many times, we've read about a woman character 'saving the day', like had it not been for Hermione, Harry would have died in the first book itself. Had Katniss not replaced her sister, the entire nation of Panem wouldn't have rebelled against the cruel dictatorship of President Snow. 
But what's more empowering to know than the fact that such books exist, is the fact that there are thousands of such books written about women by renowned women writers. And what's more? They are relevant even in today's world. And it's these books that will encourage women to fight off the wrong that happens, and to accept that they are more than just a mother, sister, or a wife. 
Here's a list of 25 books about women, written by women that every woman must read:
1. The Handmaid's Tale by Margaret Atwood 
It's the story of a woman assigned to a family as a handmaid, whose role also includes having forced sex with the man of the family while his wife looks on. The story revolves around such women and how their ovaries' vitality is what assures their existence. A very powerful read!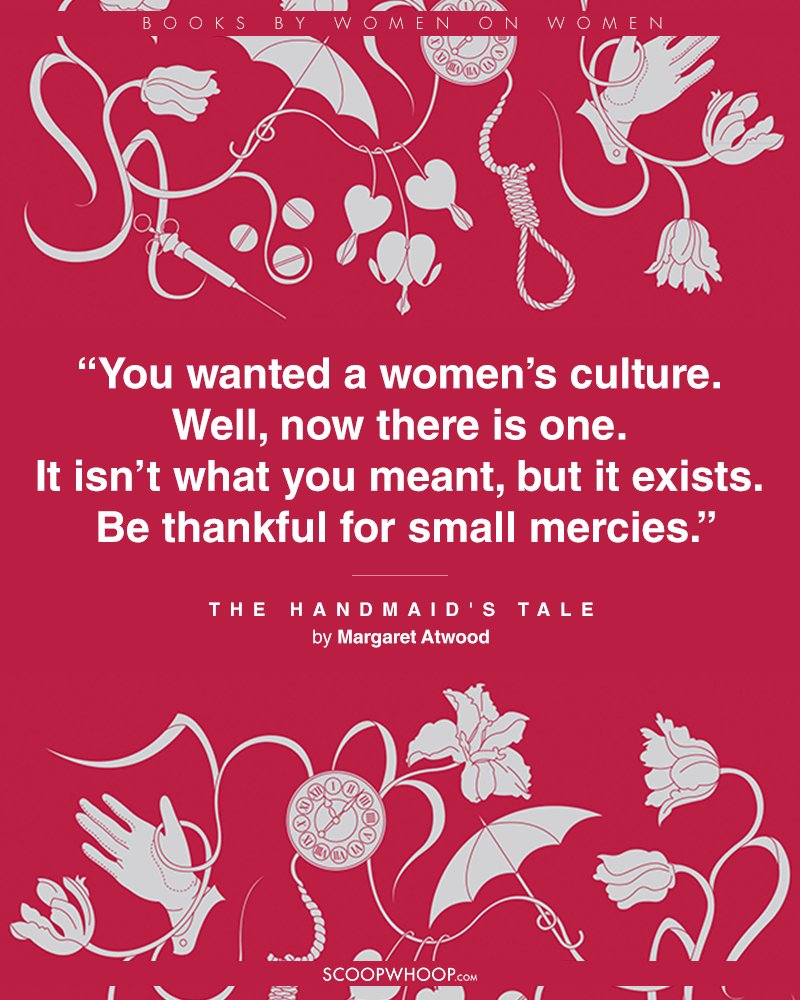 2. The Help by Kathryn Stockett
The story of two black women working as maids, living in 1960s America when racial discrimination was prevalent, this book is a witty and humorous tale of these women taking up a covert project to break the lines defining their times.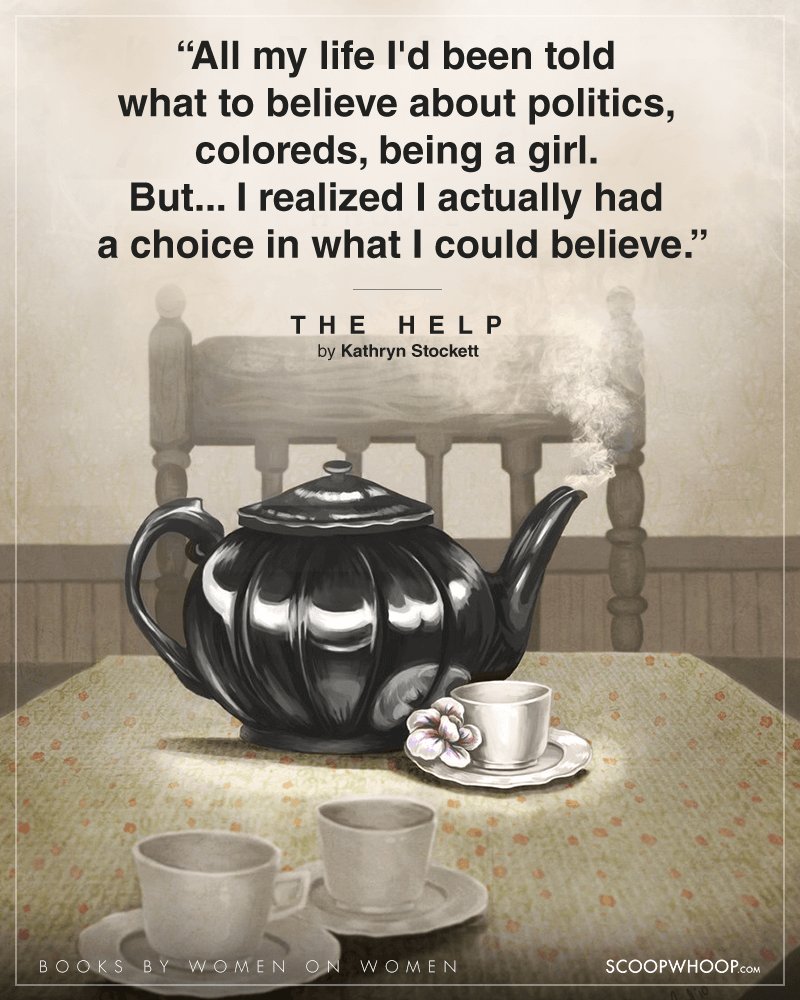 3. The Women's Room by Marilyn French
A story about the lives of a group of women whose lives are being affected by the ongoing women's movement. This book is about questioning the existing norms that have been blindly accepted by the society.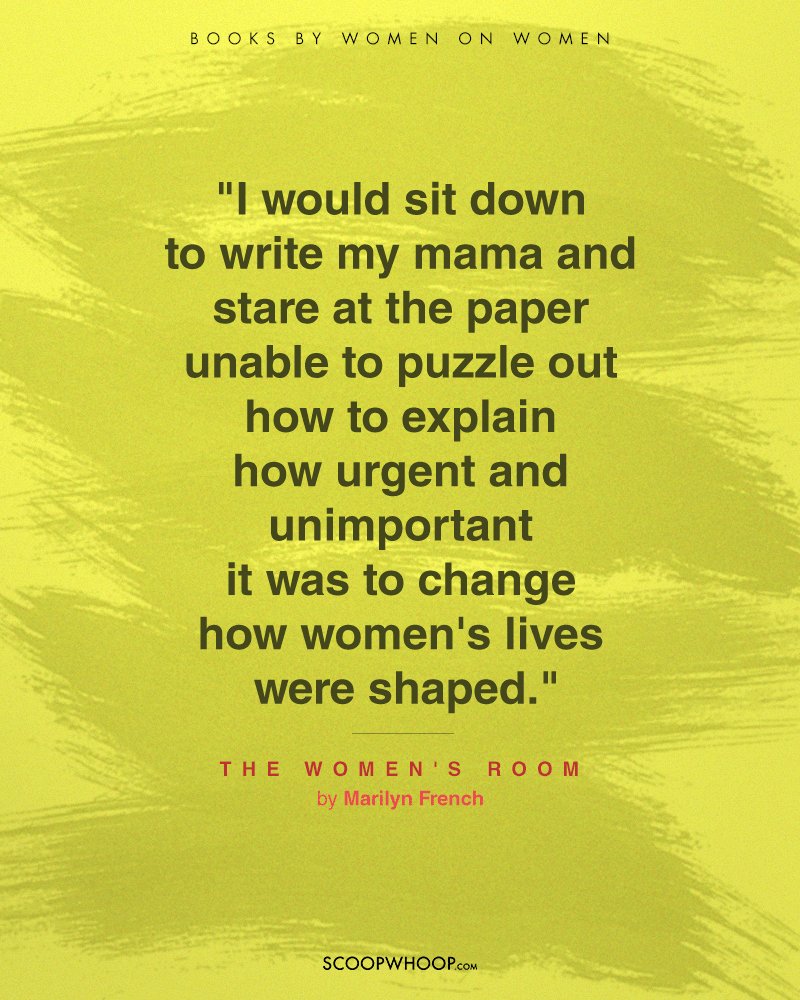 4. Little Women by Louisa May Alcott
Set in the time of Civil War, this is the story of four sisters and their fight to survive through poverty and their father's absence. Witty, humorous and heartwarming, this book is a must-read for every young woman!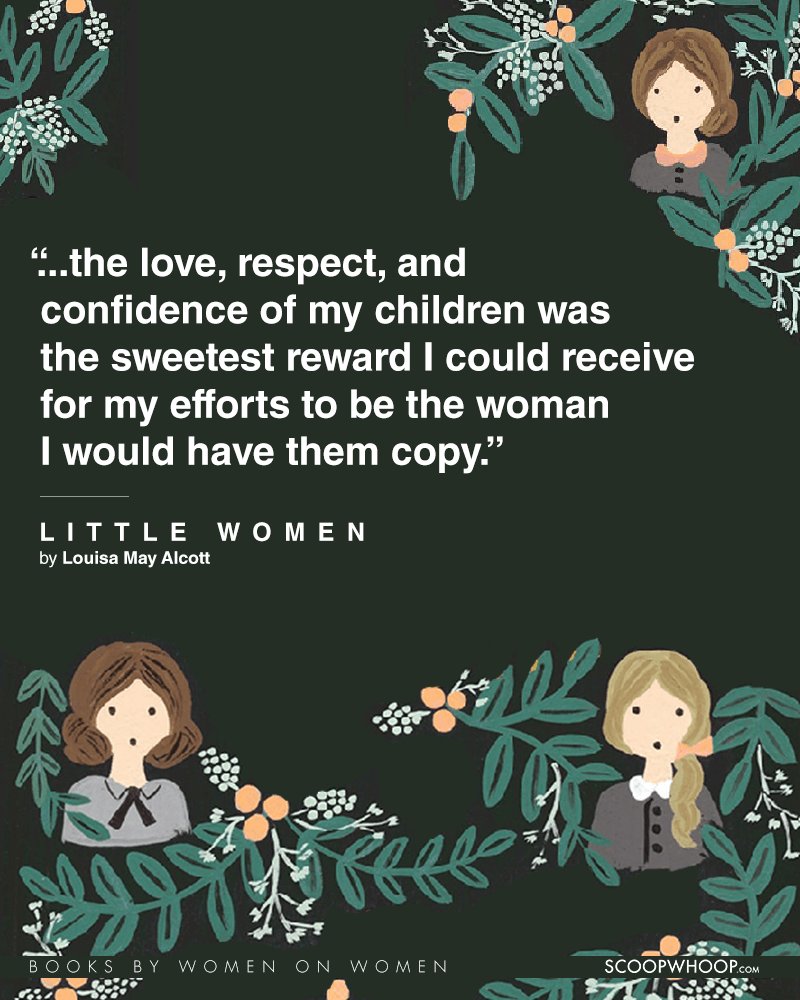 5. The Awakening by Kate Chopin
The book, first published in 1899, talks about female marital infidelity at a time when it was a controversial topic. It's the story of a woman stuck in a stifling marriage who finds solace and passionate love with another man. It's honest, and captures the psychology of a woman in an illicit relationship rather interestingly.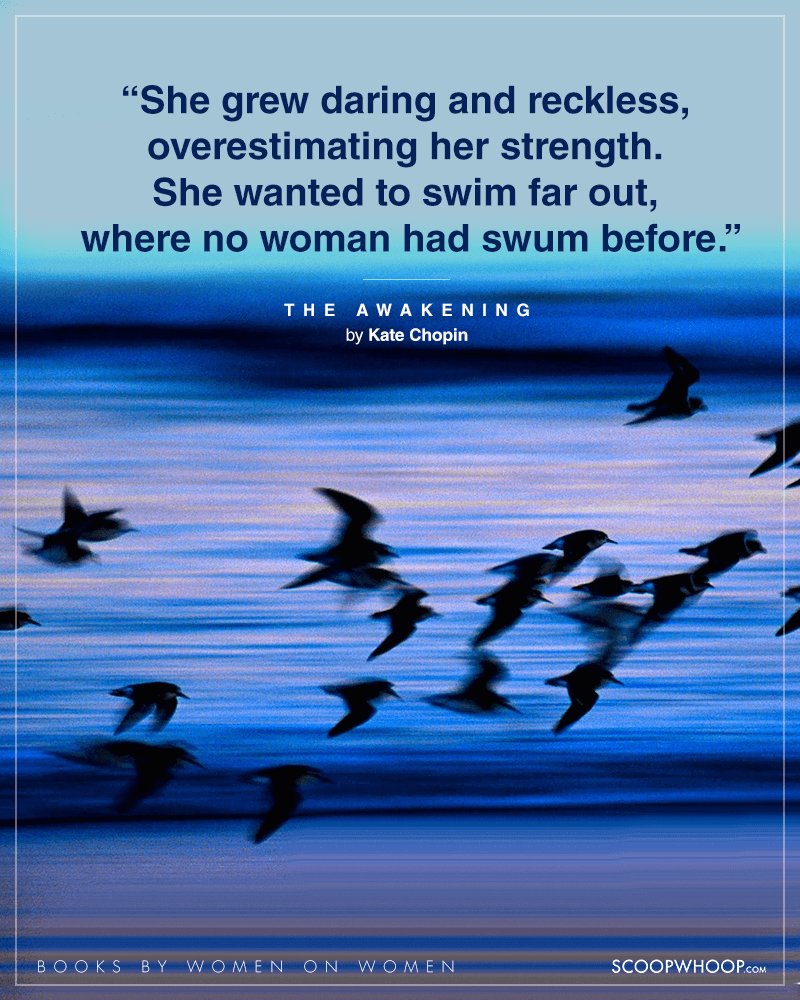 6. Pride And Prejudice by Jane Austen
It's the story of the five unmarried daughters of Mr. Bennet who are facing a financial crisis because of their inability to own their father's estate owing to real estate laws. But one of the daughters refuses to marry for financial purposes, putting love and respect on a higher pedestal than money. 
7. Jane Eyre by Charlotte Brontë
The story of a woman fighting all odds to live a richer life than allowed in a traditional Victorian society is an inspirational read for the woman of 21st century. A lesson to be learnt from this book is that no matter what, put yourself above everything else, even if it is love.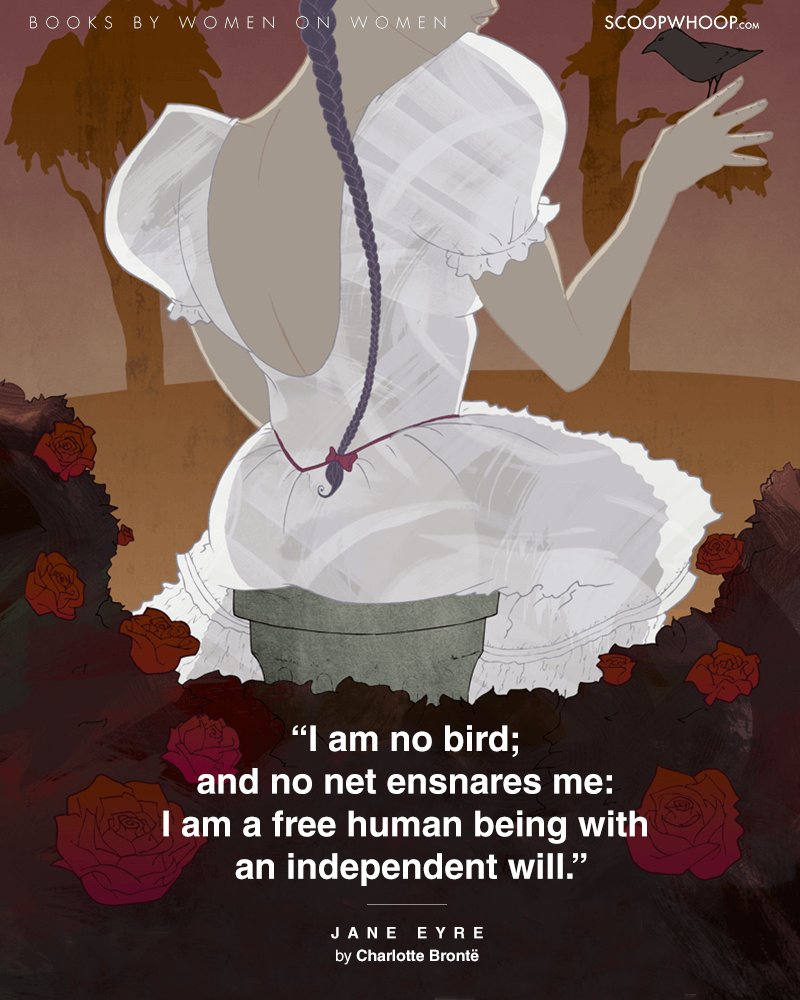 8. Three Women by Sylvia Plath
Written as a poem, this book talks about three women in the maternity ward and the pain, suffering and loss that they go through in their entire life. Women here are spoken of not as wives, daughters, sisters and mothers; they are entities separate from any male influence.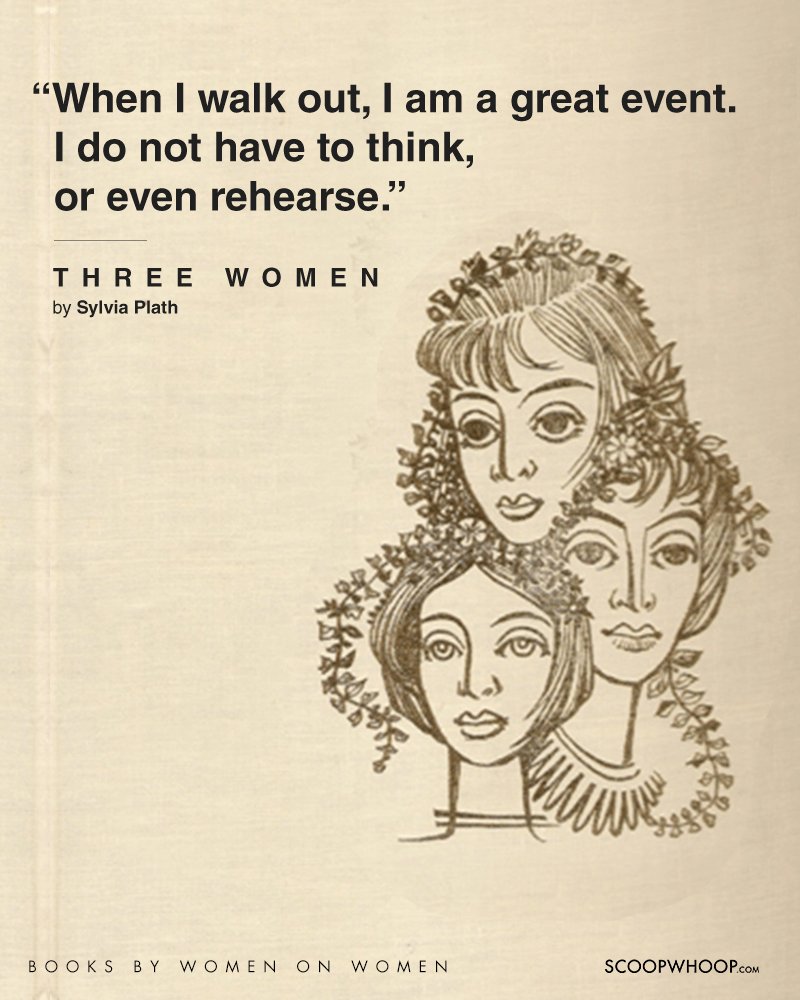 9. A Room Of One's Own by Virginia Woolf
This book talks about the dominance of men even in literature through the story of a woman studying at a university. It goes on to imagine what would have happened if Shakespeare had an equally talented sister, and while Shakespeare is 'changing the world' through his words, Judith (his sister) remained at home. An interesting read, this one!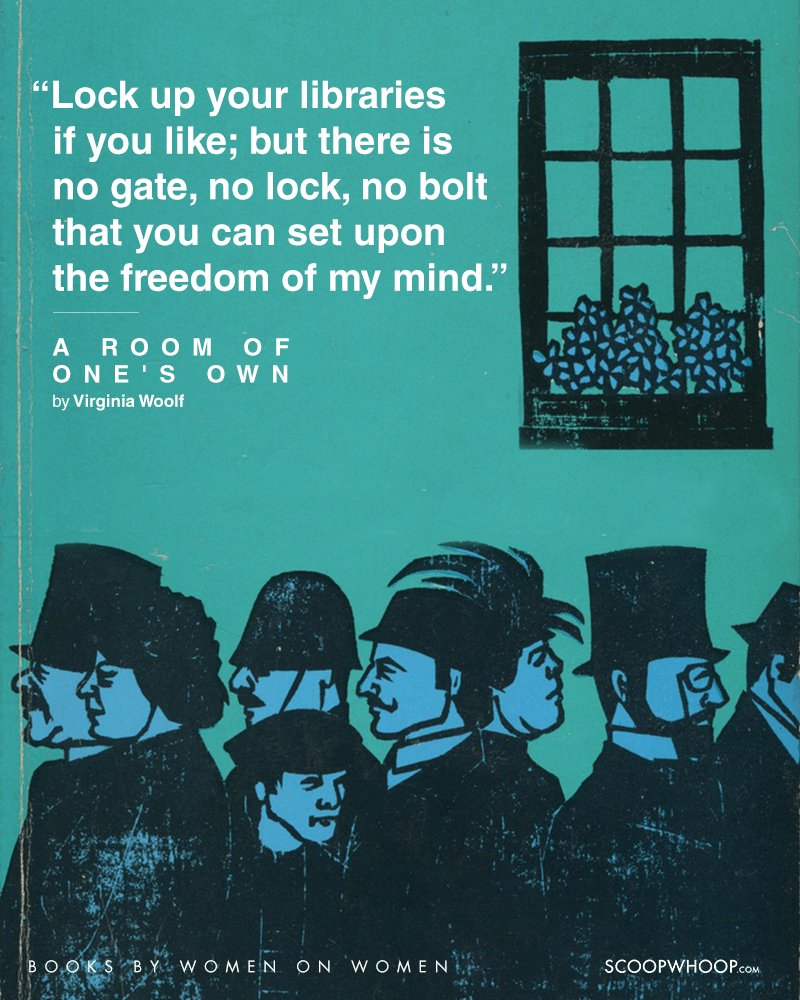 10. A Tale For The Time Being by Ruth Ozeki
Set in the contemporary world, this is a story of a 16-year-old girl who battles bullying and loneliness and decides to end her life. She keeps a diary which is found by a woman writer living on a remote island, when it is washed ashore after the 2011 Japan Tsunami. Beautifully written!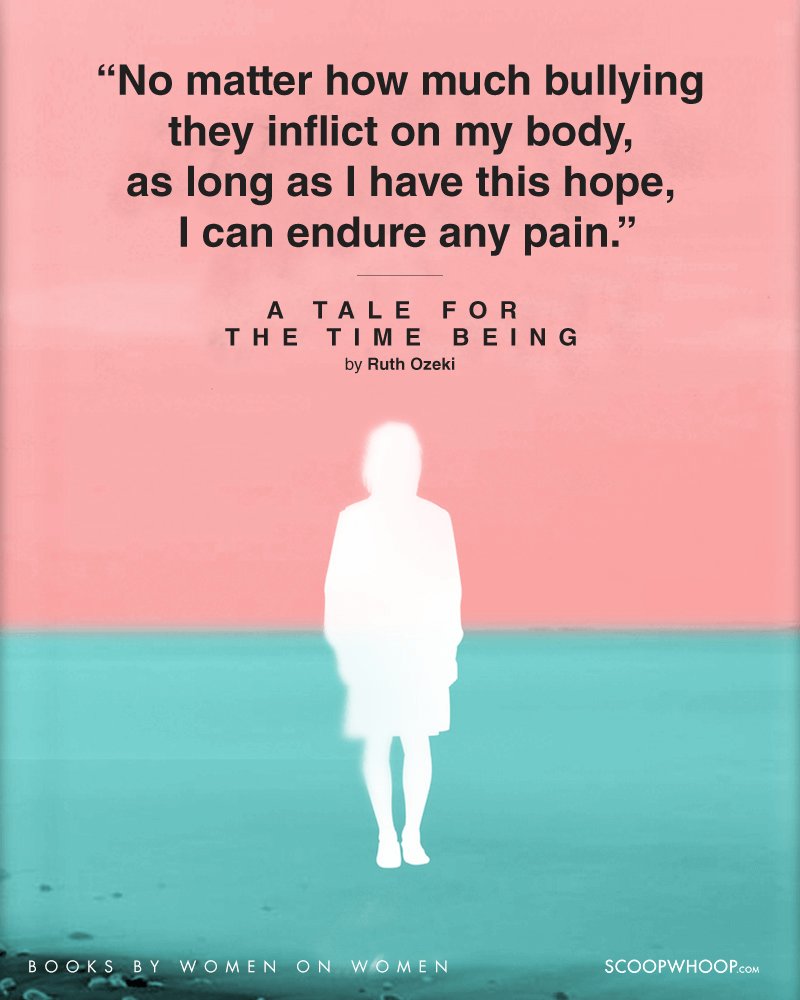 11. Almost Famous Women by Meghan Mayhew Bergman
This book is a collection of short fiction stories about the lives of women who attained some form of celebrity status, and the treatment they received for being unusual and independent. It glorifies their reckless decisions, acts of bravery and creative impulses in the most beautiful writing.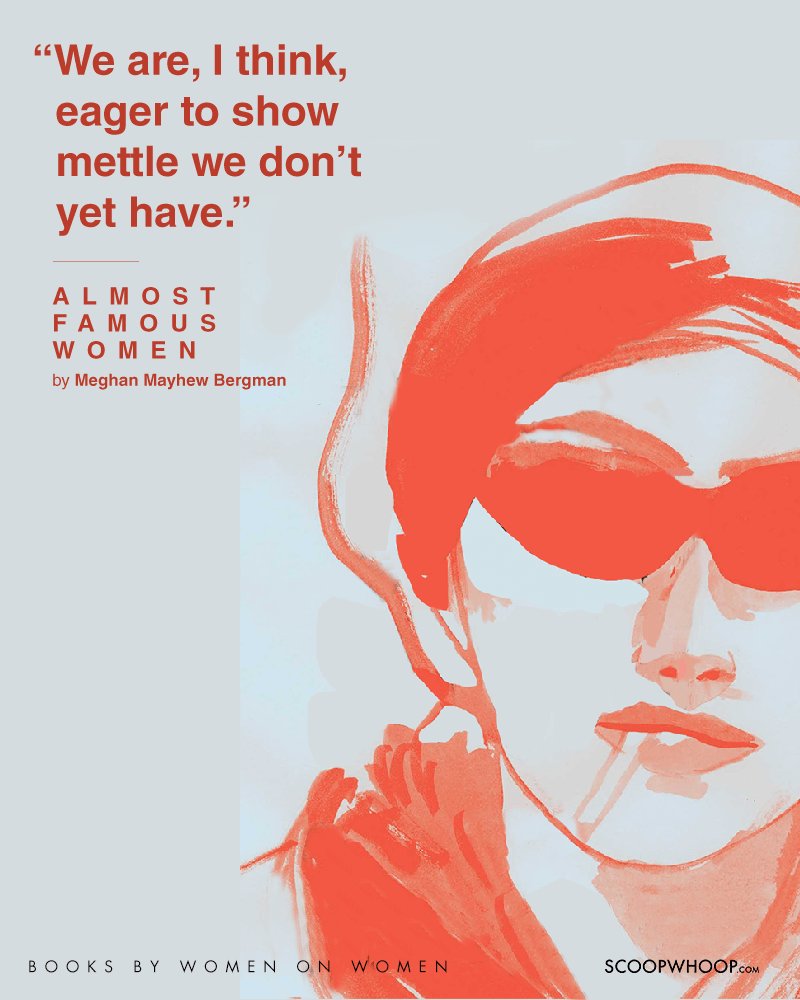 12. My Brilliant Friend by Elena Ferrante
Women are known to build long-lasting friendships in this world, and can be fierce and protective for the same. This story traces the friendship of two women in Italy, and the transformation their bond witnesses owing to the changes happening in the city and in the country.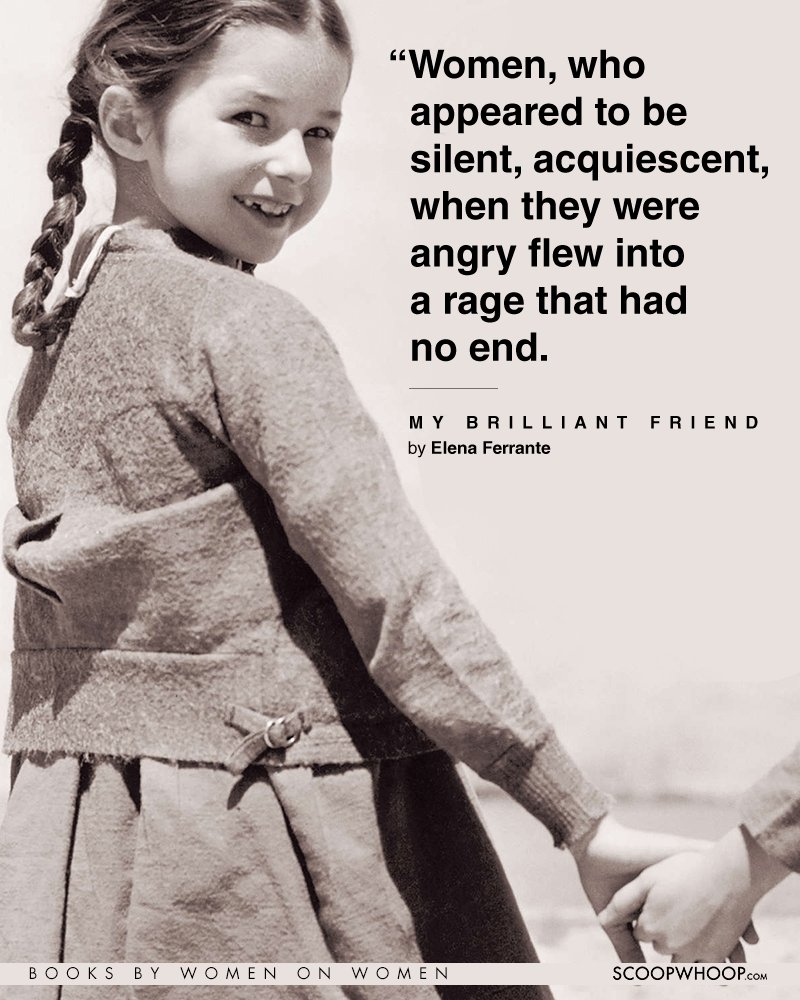 13. The Bell Jar by Sylvia Plath
This book traces the story of a successful, talented and independent woman's descent into insanity. Esther's story of mental and emotional breakdown will connect to many women today, and hence makes for an engaging read!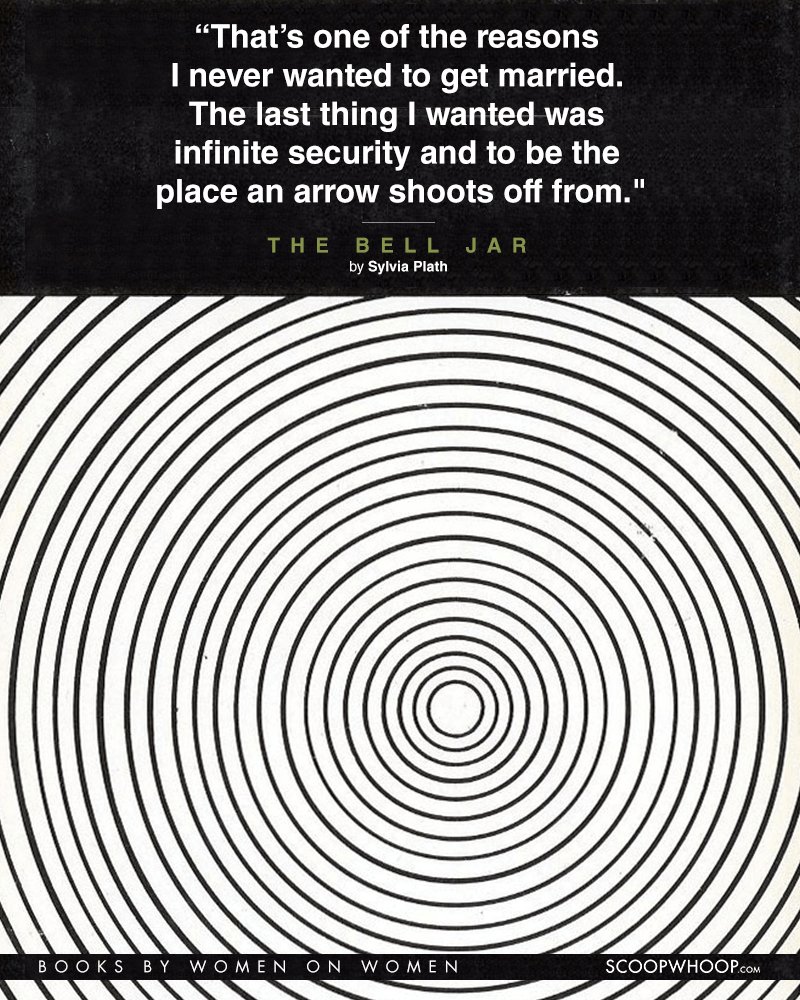 14. The Princess Trilogy by Jean Sasson
This series talks about the lives of women and girls in Saudi Arabia, narrated by a real life Arabian princess whose identity has been kept secret to protect her. It talks about the trials and tribulations faced by Arab women who have been 'jailed' by their husbands, fathers, brothers and sons.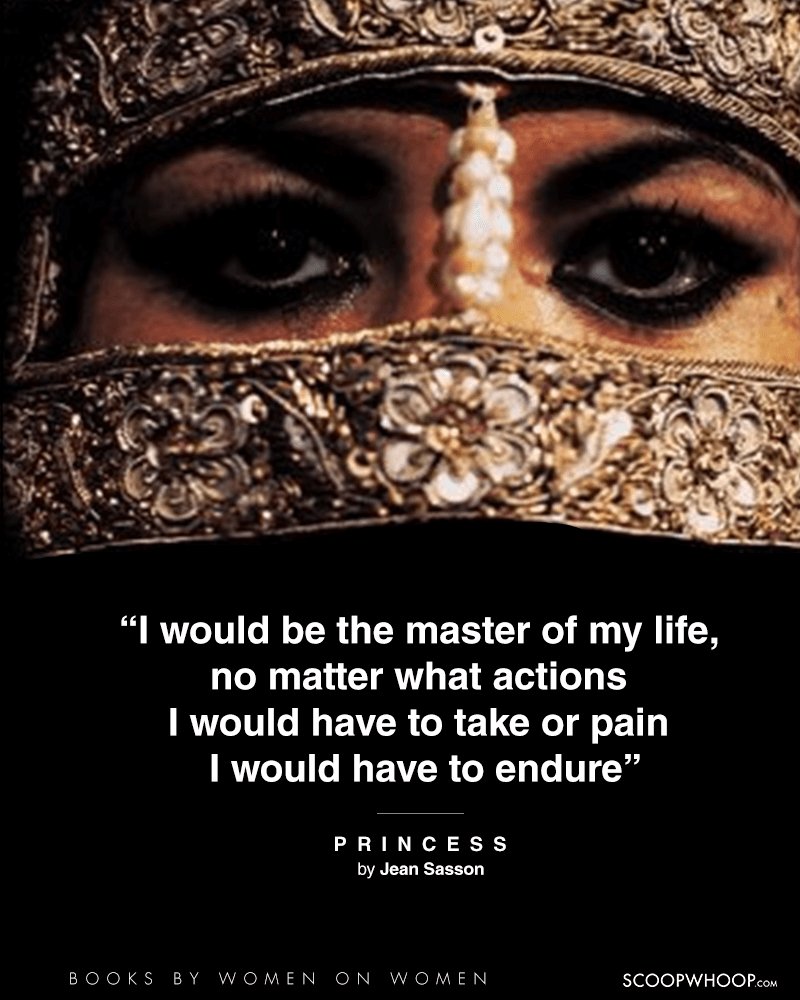 15. The Devil Wears Prada by Lauren Weisberger
You've watched this movie and you've loved it for the trendy fashion it shows. You've all loved to hate Miranda Priestly, the devilish boss. But there's more to the story than this. It gives us a valuable lesson that no matter what the world says or thinks about you, being yourself always helps.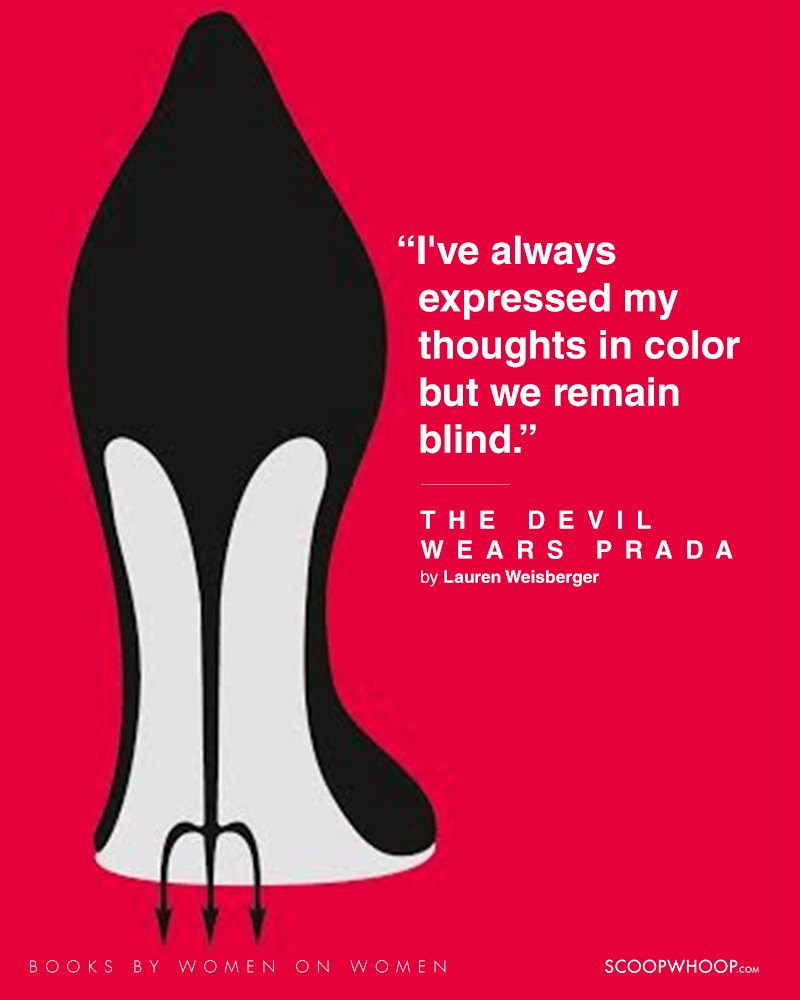 16. The Colour Purple by Alice Walker
This enthralling yet disturbing book is the tale of women in Africa and America facing discrimination and sexual violence at the hands of their male counterparts. Read how certain women fight for recognition and fair treatment in a male-dominated world.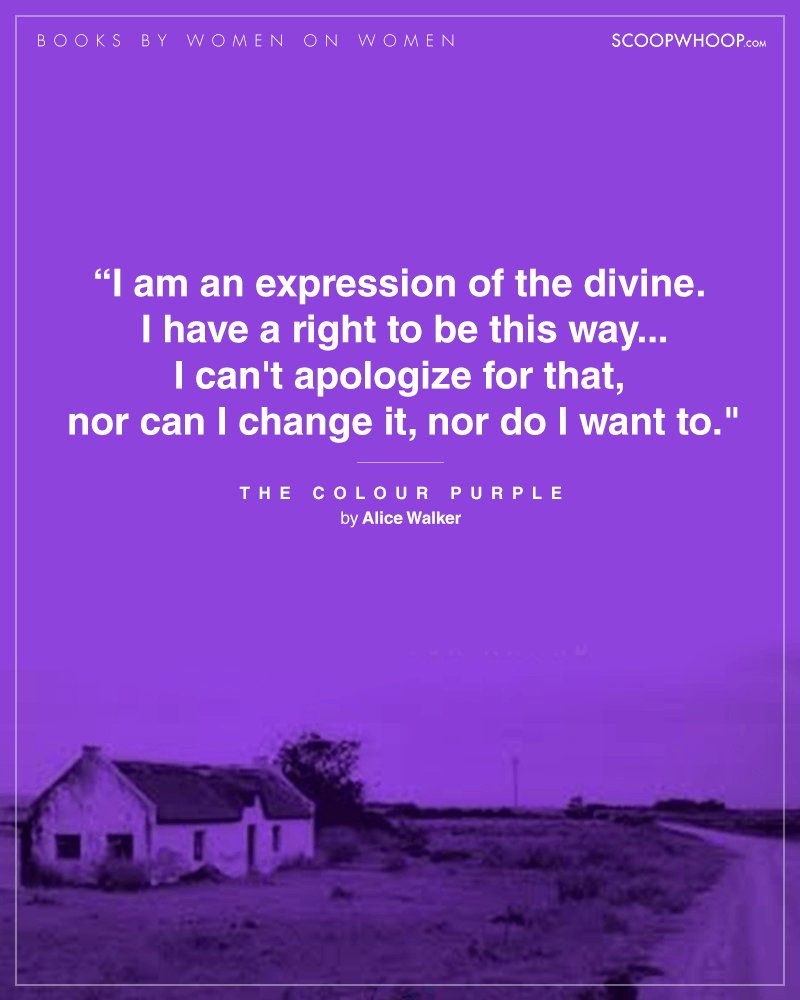 17. Ladies Coupé by Anita Nair
Ladies Coupé is the story of a 40-something single woman, burdened by her responsibilities as a daughter, an aunt and a sister. While on a train journey to Kanyakumari in an all-ladies car, she poses a question to the other ladies, a question that defines the essence and existence of a woman – does she need a man to feel complete? A read every modern Indian woman will relate to.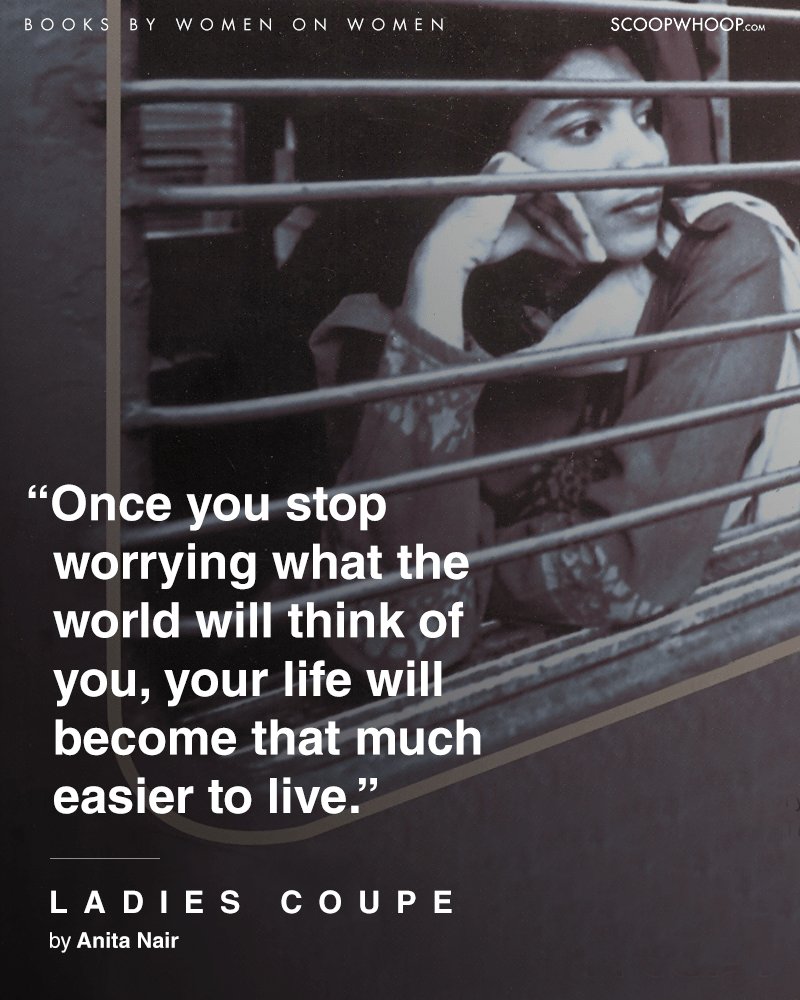 18. The Shining Girls by Lauren Beukes
The story of an ambitious girl who survived a murder she wasn't destined to live through, entwined with that of a serial killer traveling through time killing every girl that has the potential to shine. A story about not giving up and fighting through everything that destiny throws at you.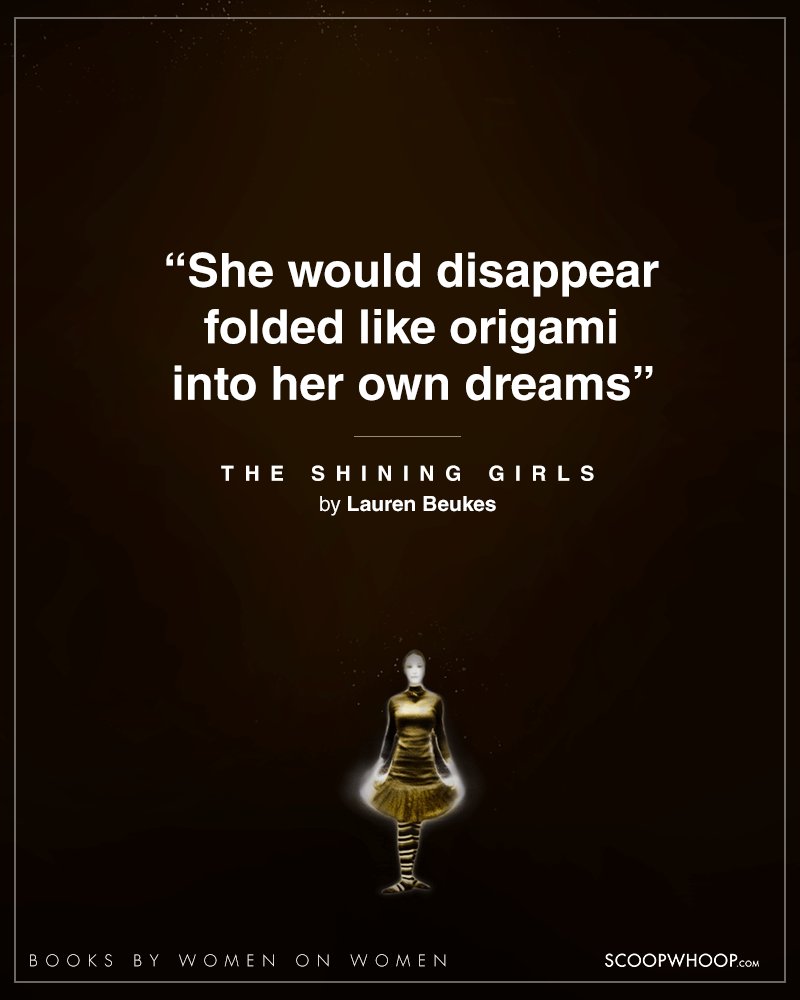 19. Reading Lolita In Tehran by Azar Nafisi
This book talks about the courage of a teacher and her female students who hid from the Islamic fundamentalists to read forbidden classics. A tale of resilience and courage in the face of dictatorship, which makes for an inspiring read.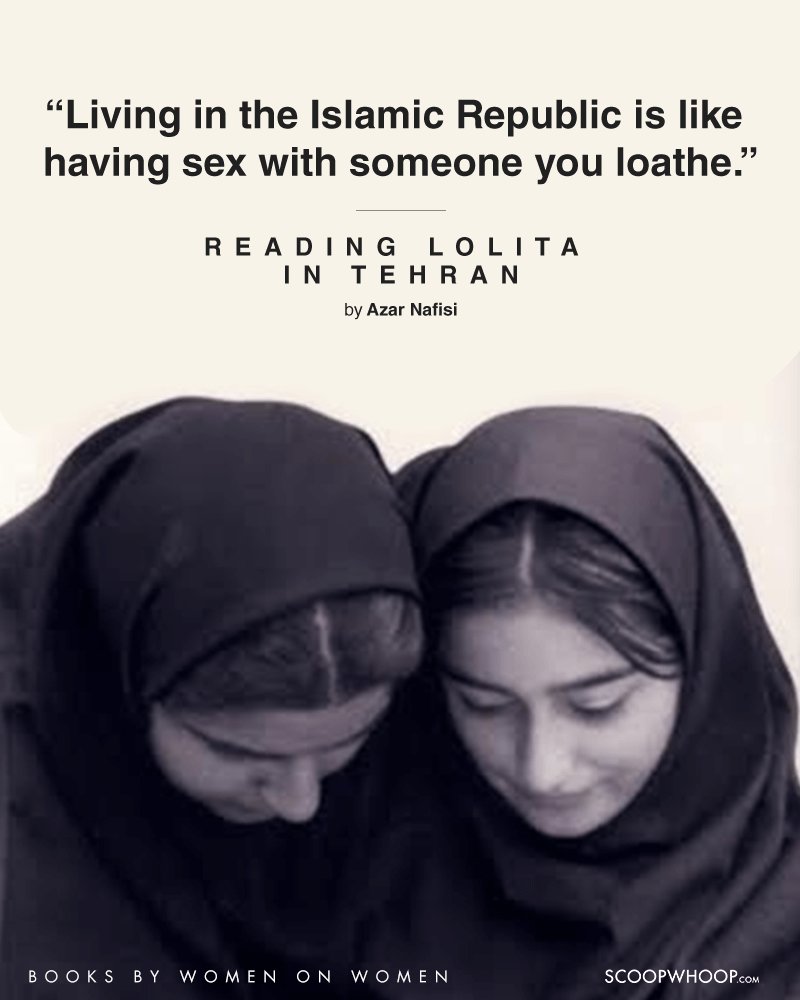 20. The Red Tent by Anita Diamant
Set in the biblical times, this is the story of Dinah, daughter of Jacob from the Book of Genesis. It traces the history of the trials and tribulations faced by women in the ancient times. You'll be surprised how relevant it is even in today's world.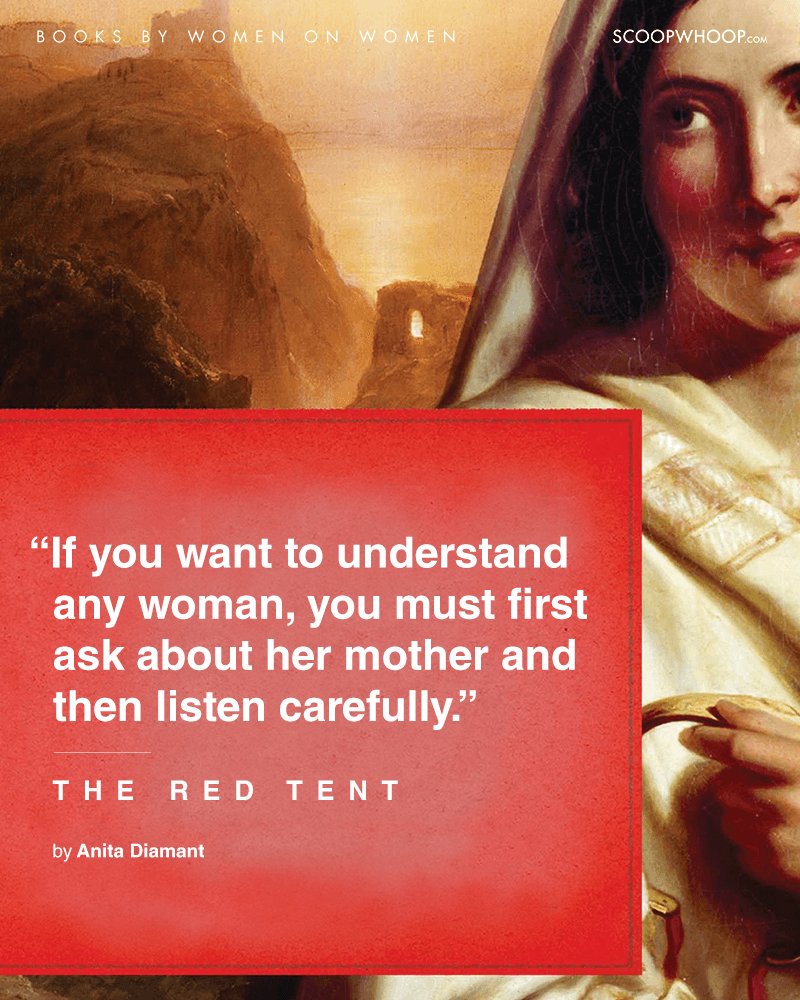 21. Sense And Sensibility by Jane Austen
The story of two sisters suffering in love and living in a world governed by money and social status. It traces their journey to find personal happiness and respectable love, by putting sense and sensibility together. A book that every woman of today will relate to.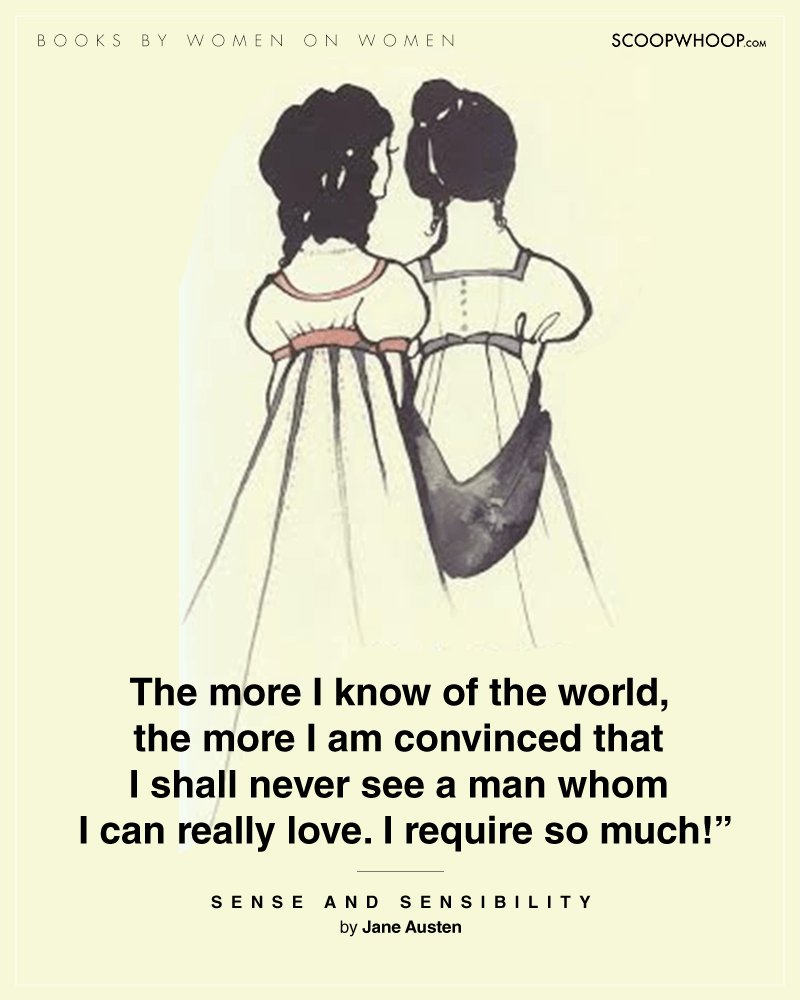 22. The Hidden Face Of Eve by Nawal El-Saadawi
This book looks upon the brutality women face in an Islamic country at the hands of men. Issues like prostitution, sexual abuse, genital mutilation and honour killings are still prevalent in these countries and women are being subjugated to such tyranny and ill-treatment. Reading this book gives you a much-needed reality check.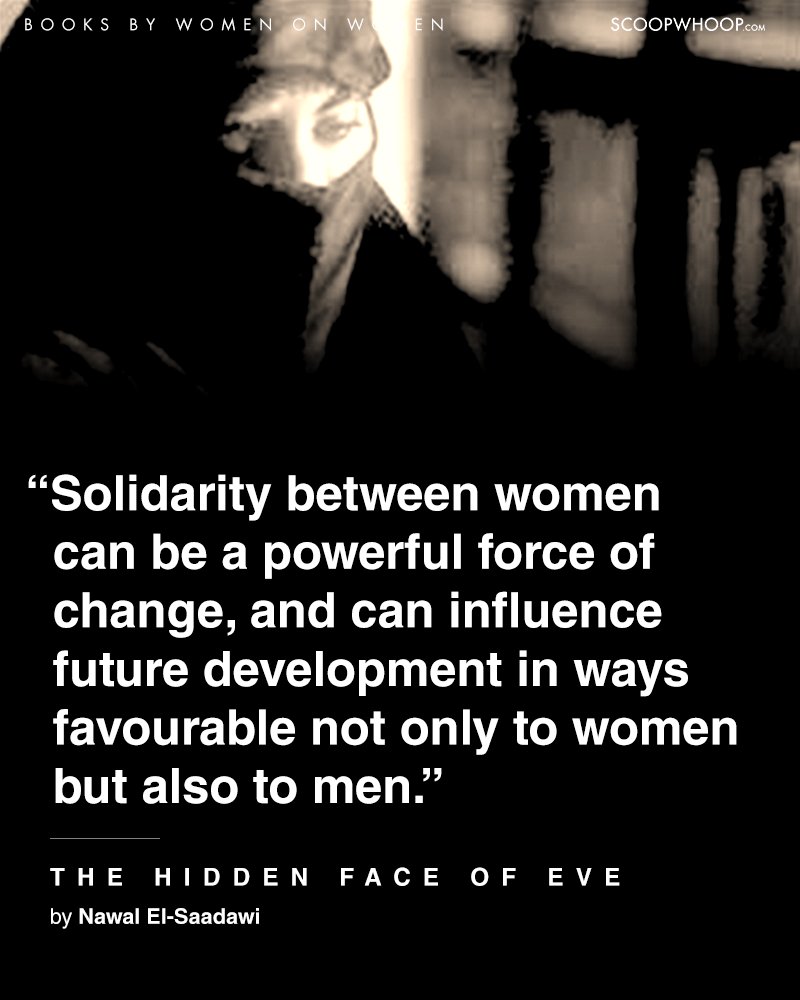 23. Herland by Charlotte Perkins Gilman
Three men on an exploration discover an all-women society far-away from the populous world, and this makes them question and re-examine how they have been perceiving the role of women in their society all this while. A captivating read!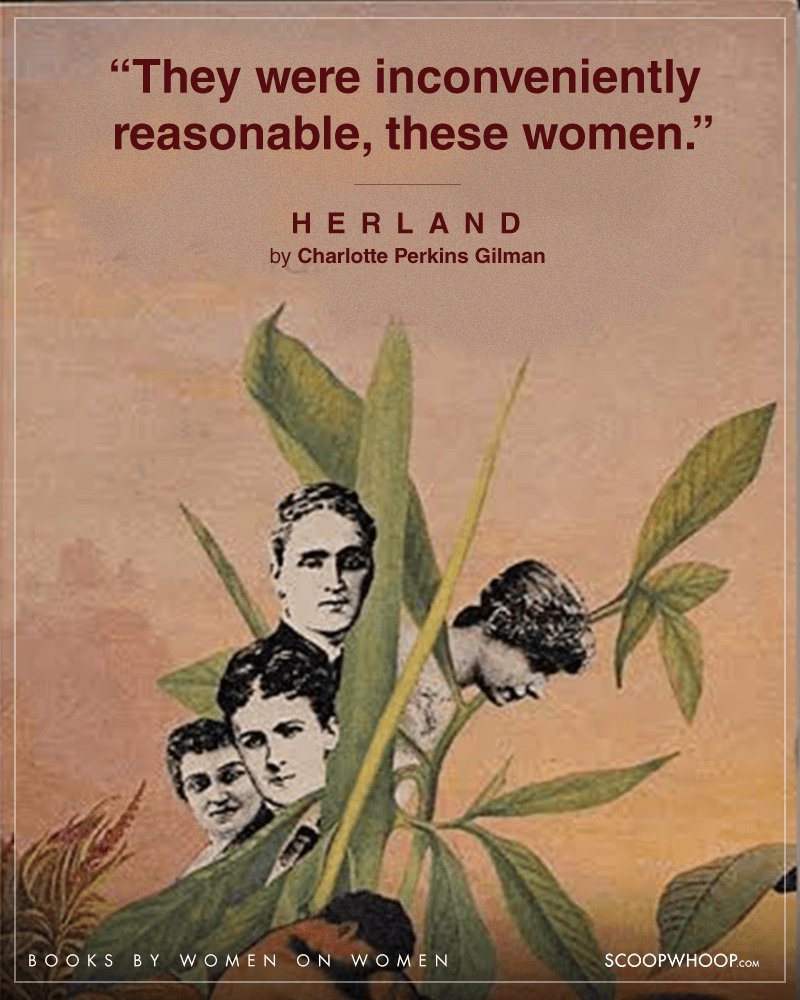 Read this enrapturing tale of a woman living in the nineteenth century, who defies all norms that guide the society and women's behaviour. She is strong, independent, and does not bow down to the whims and fancies of men in her life. Something every growing woman must read!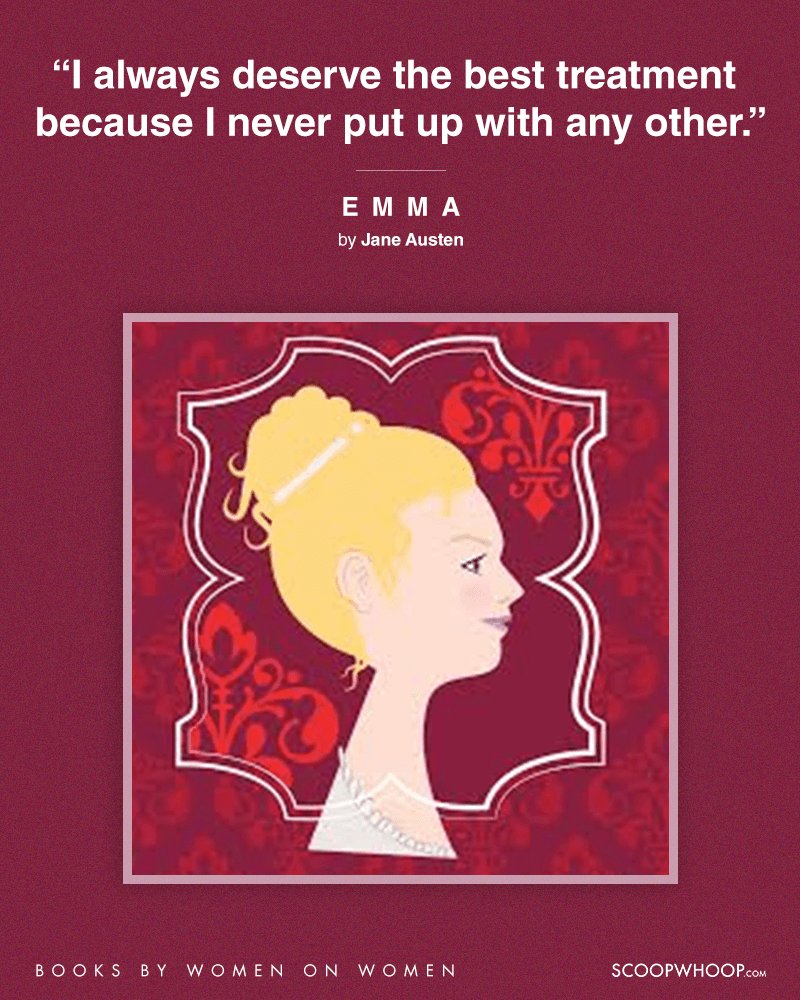 25. Kindred by Octavia Butler
Kindred is the story of an African-American woman who unexpectedly travels through time and saves a young white boy from drowning. And with many more such time-travel episodes the girl realizes that she has been challenged by destiny to save the same young man who grows up to be a slaveholder. Read the book to find out how the story unfolds.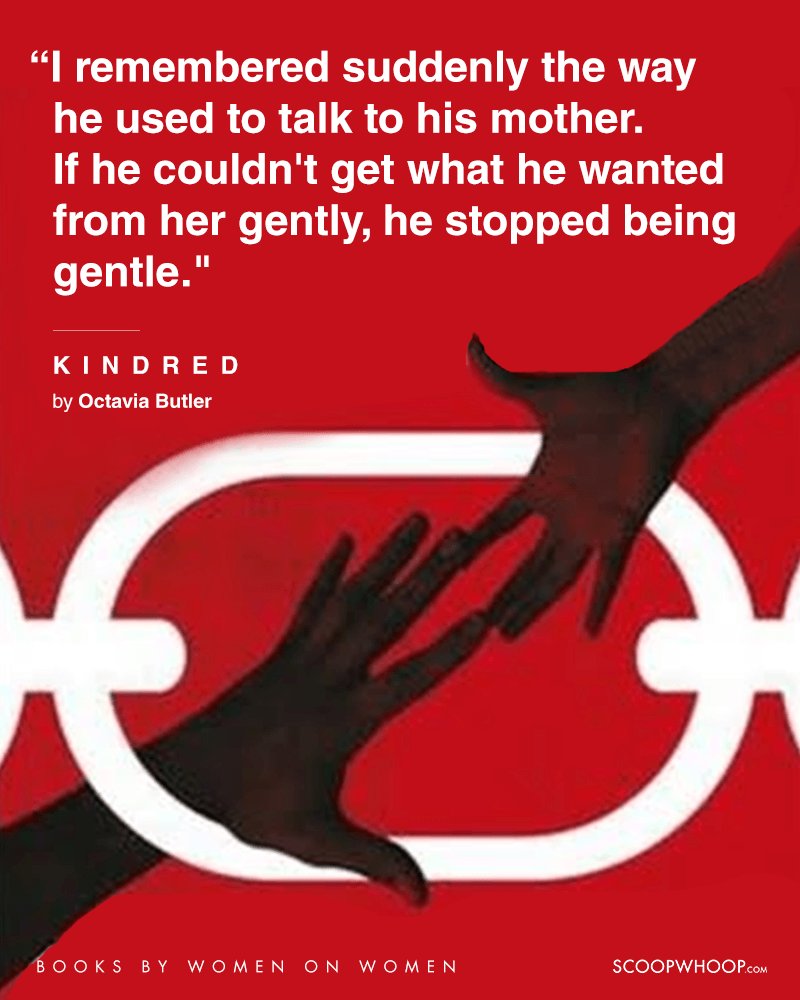 We sincerely hope that these books inspire you as much as they inspired us.
Kudos to Utkarsh Tyagi for the beautiful designs.
Masthead Image Source: millenialinflux.com | Feature Image Source: theodysseyonline.com