Desktops, laptops, tablets, iPads, smartphones… digitilization has been a boon for society. But it has come at a price. No one reads books anymore and that has spelt doom for libraries.
After 27 years of getting Chennaiites to read good books of all genres, the Eloor Lending Library is shutting down. Located in Chennai's T. Nagar area, the library which was started in 1994 will cease to operate from March 1, 2018.
The books in the library are now available on a clearance sale at discounted rates as low as 30-80%.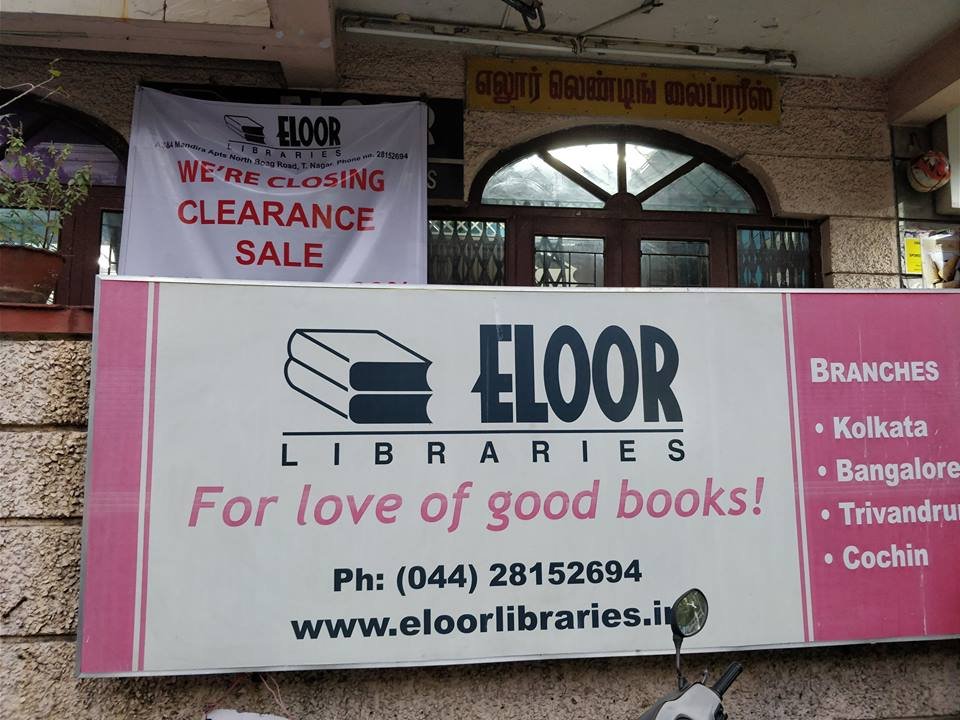 Eloor Libraries is one of the biggest chains of lending libariries in India, with the first one opening in Kochi's Marine Drive area in 1979. 5 more branches were opened — Trivandrum (1986), Bengaluru (1988), Chennai (1994), Kolkata (1998) and Delhi (2006). 
The library was started by P Luiz John under his family name Eloor to provide affordable reading and branded.

But the drop in the number of readers has seen the Delhi branch shut shop in 2013, followed by the Kolkata outlet in 2017. 
And now, the Chennai version is also downing its shutters.
H/T: The Times Of India