A Delhi University book recommended for its third-year BCom (Honors) course wants students to know that an email ought to be 'short like a skirt.'
Apparently inspired by Winston Churchill's famous quote – "A good speech should be like a woman's skirt; long enough to cover the subject and short enough to create interest" – Prof CB Gupta seems to have interpreted it in his own way in the textbook.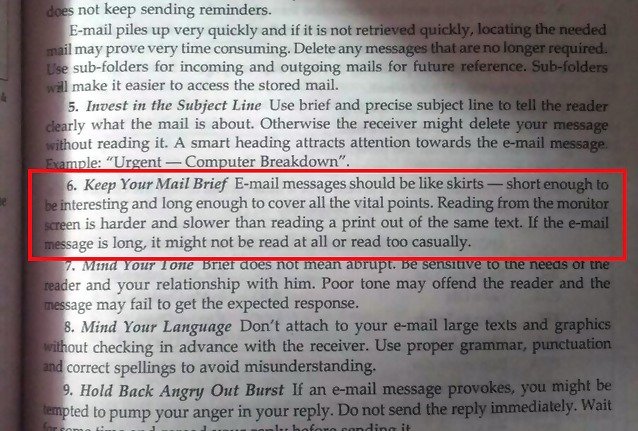 Gupta, former head of SRCC's Commerce Department, in the book published by S Chand and Company, has used it to explain 'Email Etiquettes.'
Under the subheading 'Keep your email brief,' the author states:
"Email messages should be like skirts — short enough to be interesting and long enough to cover all the vital points. If the email message is long, it might not be read at all or read too casually."
It's been in the book since 2005, but came to light only now through social media.
When contacted by DNA , Gupta said that it wasn't intentional and that he would remove the 'controversial' remarks from the next edition. He added that he was inspired to take the quote from an international publication.