I am a fan of Harry Potter, complete with HP merchandise and all that jazz. And I agree J.K. Rowling did more than just 'well'. She wrote a series that brought down the wall between adult and children's fiction. Potter is a legend, the books sell out in a day, it has a theme park and the movies made a whopping 4 billion dollars. 
Rowling made it to the Canon, almost becoming to this generation what Shakespeare was to his. She gave the world a part of her prolific imagination, and valuable lessons of love, friendship, and loyalty. 
The contemporary generation was given the audacity to hope that good does triumph over evil.  But she turned from an author into a people pleaser the moment she brought Harry back to life in Deathly Hallows, and it only got worse. For the love of all that is holy, it's time J. K. Rowling lets this series alone. Something she should've done eight years ago.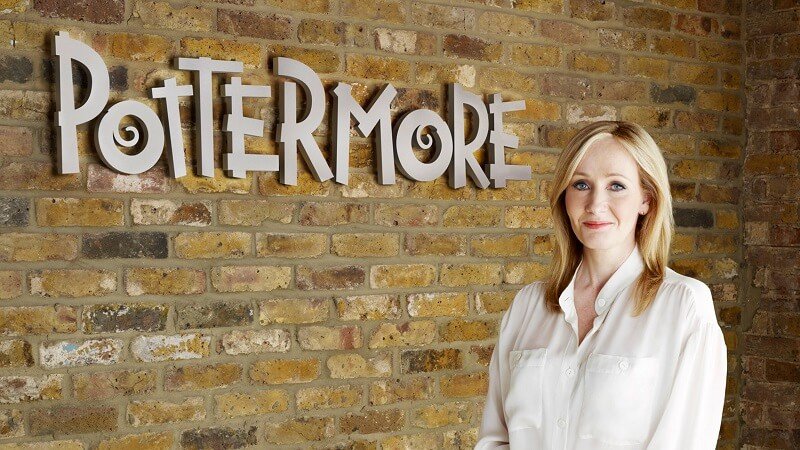 Instead, she followed it up with short stories, back stories, essays and whatnot. Her tweets, her acceptance and denial of fan theories and her constant clamour for relevance is working counterproductively, much against the purpose of imagination that her books served. She should have let the fans contemplate if Dumbledore was gay, Sirius Black's childhood and that essay on McGonagall, what was the need for that, again? Steven Spielberg said on the success of Jaws, "It is scary because of what you don't see, not because of what you do. We need to bring the audience back into partnership with storytelling." What are we being left with, when Rowling gives away each detail that should be left to the imagination of the reader?
Rowling is not letting the series end. Her annual explanations for the deaths of characters, or their lives after the series, their children and their grandchildren undermine the evergreen relevance of the series. 
The more she explains the before's and the after's, the less is left for us. It's nothing more than the cheapening of a seminal work.
With The Casual Vacancy, she did make an attempt to move away from children's fiction. But more than that, it seemed an effort at applying the Potter formula at a micro scale. She tried really hard to bring out the issues that everyday people have in their everyday lives, but she failed to develop the characters enough to have us identify with them, or tell a complete story. 
At a time when her fans had lost hope that she would be able to write anything great, she wrote The Cuckoo's Calling. The book was great, it had the story in place, surprise, mystery and it nailed the algorithm of a whodunit novel. It restored hope in the talent of this author, until she came up with The Cursed Child.
That's when it became blatant as daylight that Rowling just won't give up milking the cow.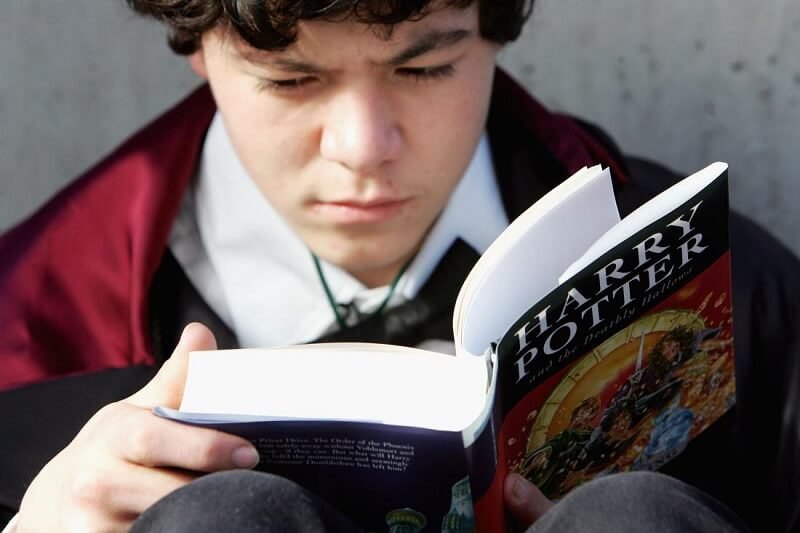 She called it an attempt to tie up the loose ends in the book, I call it an attempt to mint money. Coming up with an 'eighth book' (it's a play, for crying out loud!) seemed like her debut as the one-hit-singer. She made one brilliant masterpiece and in her incapability to deliver anything even remotely as good, she is making and remaking something that's already over and done with. Just like a child putting together a puzzle, and then breaking it up only to get back at it all over again. 
So Ms. Rowling, the series is over now, and you need to accept it. Instead of eating from the leftovers, why not move over to newer, greener pastures. There are people out here wating for another masterpiece from you that will help us know that we are not the only ones who have the doubts that we have. You might not create anything as great as Harry Potter, nobody has the audacity to challenge the universe you bought to life, not even you.
But please give us something, something unrelated to Potter that will restore our faith in your brilliant writing ability. You've given us way too much to leave us stranded now, don't you think?