By 1978, Rekha and Amitabh's alleged affair had found its way to the cover stories of most magazines. While many reckoned that the off-screen affair was a mere ruse, a convenient spin-off from their great on-screen chemistry exploited to garner as much publicity as possible for their films, others were only too happy to believe the spiced-up stories.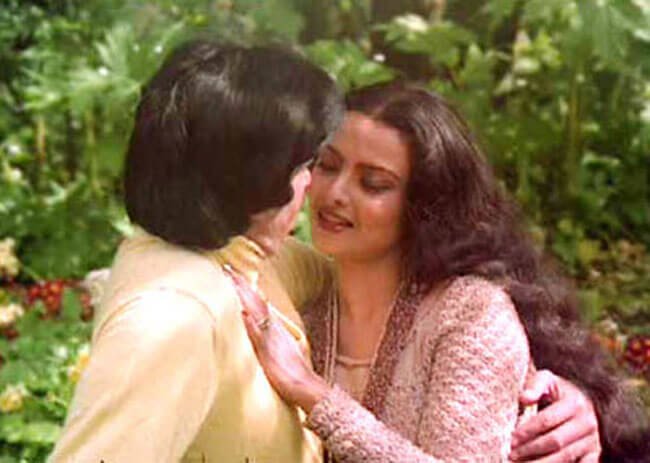 It was often reported that the supposed affair, not surprisingly, caused much turmoil in the Bachchan household. In a sensational interview published in Stardust in 1978 – 'Rekha: Girl without a Conscience?' – Rekha claimed, 'Once I was looking at the whole [Bachchan] family through the projection room when they came to see the trial show of Muqaddar Ka Sikandar. Jaya was sitting in the front row and he and his parents were in the row behind her. They couldn't see her as clearly as I could. And during our love scenes, I could see tears pouring down her face.' It is believed that Jaya put a ban on Amitabh working with Rekha after Muqaddar Ka Sikandar, and word got around fast that Amitabh had been given an ultimatum by his wife. Discussing this, Rekha said, 'A week later [after the trial show of Muqaddar Ka Sikandar], everybody in the industry was telling me that he has made it clear to his producers that he was not going to work with me. Everybody else informed me about it but he didn't say a word on the subject. When I tried to question him about it, he said, "I am not going to say a word. Don't ask me about it".'
In the same interview, Rekha revealed another shocking detail: she claimed that Amitabh had gifted her two rings that she always wore. When Amitabh refused to work with her, she returned the rings and decided to part ways with him. In her own words, 'Naturally I was upset and we broke off after that. I was working in Khoobsurat at that time and I put my heart and soul into my role. You will notice that in the last half of the film I am not wearing my two rings. They have been given to me by him and I never remove them even when I am sleeping. But during those days when we had parted, I sent them back to him.'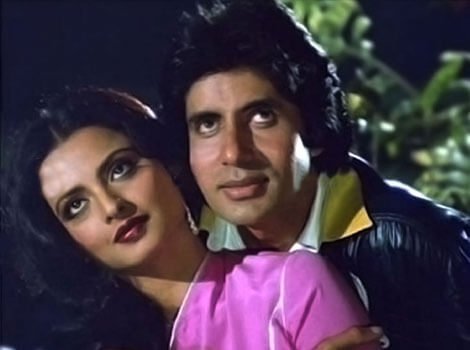 Rekha claimed that she was deeply hurt by Amitabh's decision not to work with her but it was Jaya who ended up becoming the target of her tirades. She melodramatically emphasized that her pain was somehow far greater than Jaya's. 'At an award function some time ago, I'd recited a few lines. Everyone imagined they were meant for him. But actually, it was for her,' said Rekha. Rekha recited the lines in the interview: 'I looked at you, you turned your face away. Why? You feel you are badly off, but can't you see my position is worse? There is deep hurt in your gaze, but can't you see that the wounds in my heart are deeper than your look?'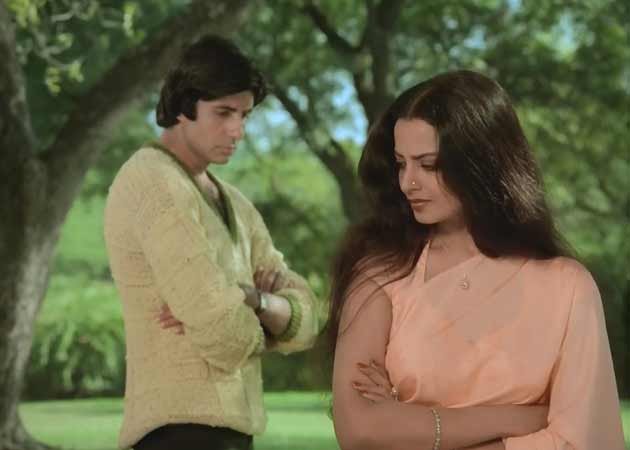 Rekha, bold and direct, dropped all veils of secrecy. Whether she was telling the truth is difficult to determine, but her statements often caused an uproar at that time. She was seen as launching a head-on assault on the clean image of the Bachchans. Calling herself the 'other woman' for the first time, Rekha said, 'People say the wife is always one-up because she has the man. I say the "other woman" is ten-up because the man wants her in spite of having a wife. It is not a question of what does Jaya have that I don't have. What does Jaya have that I have?'
Excerpted from Rekha The Untold Story, By Yasser Usman, Juggernaut Books.
(Feature image source: Youtube screengrab)