In the competitive world we live right now, it becomes quite difficult to justify an employment gap. As an alternative, people started mentioning random skills and hobbies to fill this duration.
However, this woman was lauded for her honesty as she mentioned being a homemaker as her skill on her resume to account for the thirteen years of her career gap.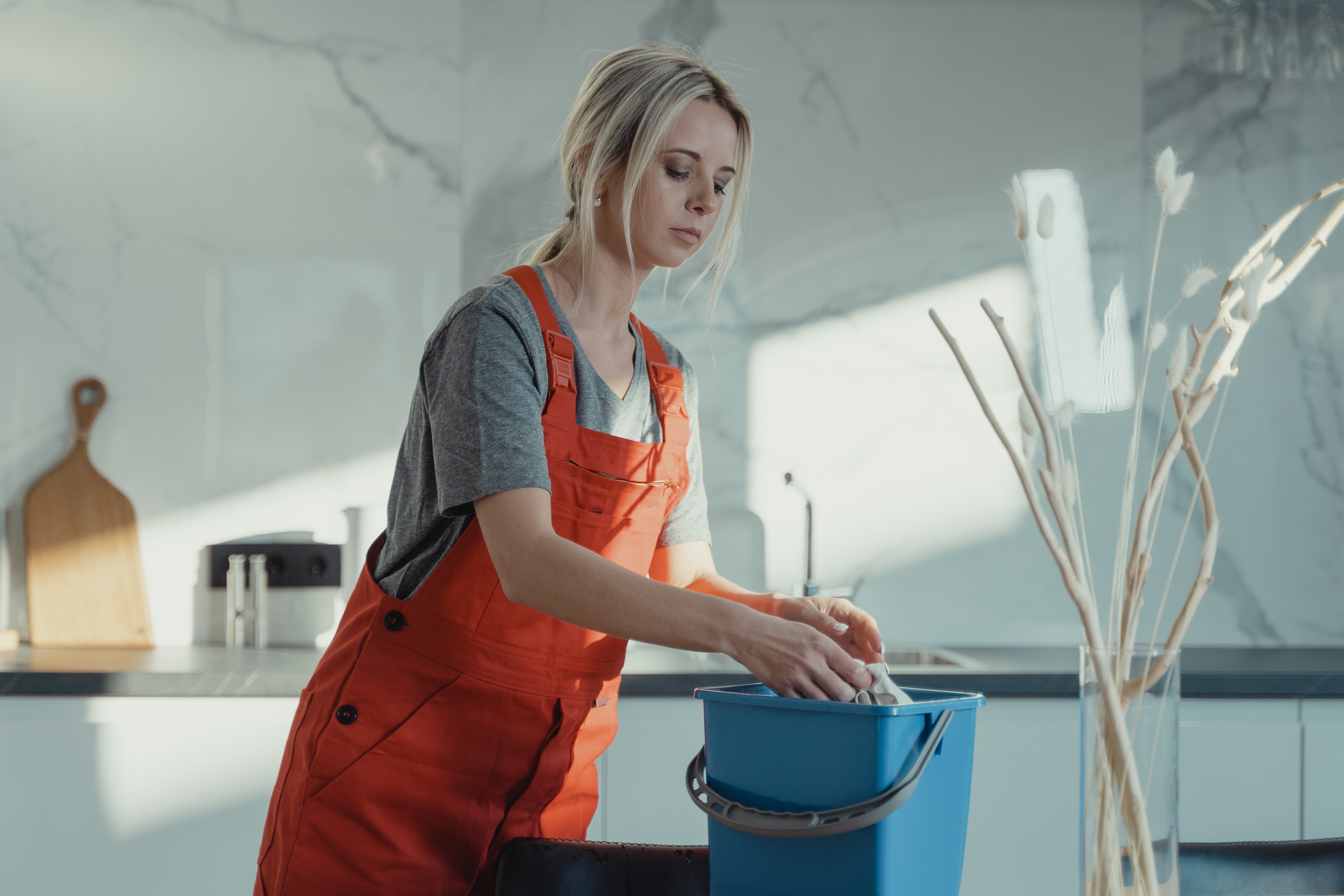 Yugansh Chokra, Founder, Growthic, took to his social media account and lauded a resume for being honest. In the resume, a woman attributed her career interval to being a full-time homemaker, highlighting her worthwhile skills.
The founder also shared a screenshot of the resume with his post.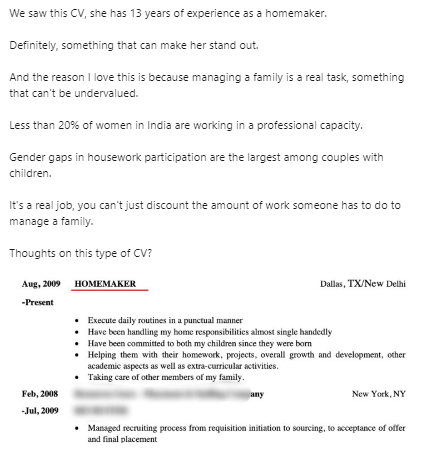 The post, which soon went viral, garnered a lot of attention and comments for showcasing the open mindset. Here's what people think about the resume: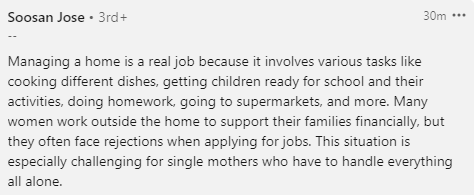 The work performed by a 'homemaker', regardless of gender, is incredibly important and often underappreciated.