Invoking the Vedas to justify "punishments" to those who harm cows, Chhattisgarh Sanskrit Vidyamandalam (Sanskrit board) chairman Swami Parmatmanand has reportedly said the vigilantes who lynched a cow "killer" in Rajasthan should be felicitated.
The state government-run Sanskrit board chairman made the remark while addressing a 'Hindu Sammelan' at Pokhsari village in Surguja district on Sunday, a video of which has gone viral on social media.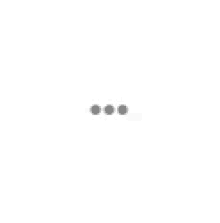 In the video, Parmatmanand is seen purportedly questioning Prime Minister Narendra Modi's statement that anti-social elements were masquerading as 'gau rakshaks.'
"Cows are killed ... And the people who beat up cow killers ... I would like to say if any CID or IB official is around, they must convey it to Prime Minister Narendra Modi ..."
"Convey it to him that we praise him, we respect him, he is the protector of Hindu religion, but how can he say that the goons are masquerading as cow vigilantes. Some of the cow vigilantes may indeed be be goons, but the cow vigilantes of my Bajrang Dal are true cow protectors."
Referring to the lynching of Pehlu Khan, 55, in Rajasthan in April this year allegedly by vigilantes on suspicion of smuggling cows, he said, "I am looking for those who killed that person in Rajasthan for slaughtering a cow as they should be felicitated. It is written in the Vedas that those who kill cows should be killed and not forgiven. Those who lynched that killer of the cow in Rajasthan should be welcomed to Chhattisgarh and honoured."
Parmatmanand took charge as the chairman of the state-run Sanskrit board around two months back.
(Feature image source: YouTube)