August 15 is that one day which brings all of India together. Across the country, there are striking displays of pride and patriotism. This year, one such exceptional display was seen at Bellary, Karnataka.
A procession of 5000 students and teachers carried a national flag measuring 3350 foot in length and 6 foot in width.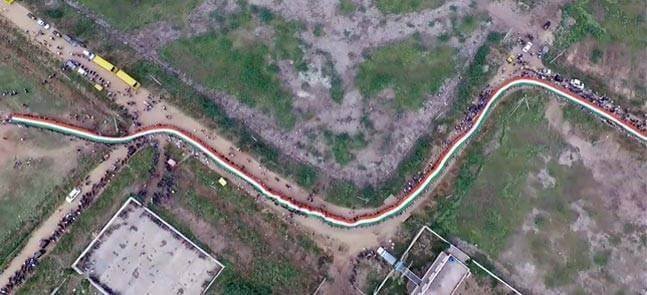 The rally from the DC office to the Mothi Circle in Bellary was organised by the NSUI as reported by India Today.