If you count the number of things that make India unique, you'd probably come up with the big four F's — Festivals, Food, Films and Folk art. While everyone is pretty much familiar with the first three, we realised that when it comes to traditional art forms of the country, there are so many terrains still unexplored. 

It's true. India is the land of myriad forms of folk and tribal art that are an embodiment of the diverse cultures within the country. Each tells us a unique story, and has their own distinctive way of reflecting our rich ethnic heritage. Some of these art forms are known worldwide like Tanjore and Madhubani. At the same time, there are also some breathtaking art forms that even we Indians might not be aware of. 
That's why we have made a list of five unique art forms that you will definitely fall in love with. Check them out. 

1. Channel your inner royal self with Aranmula Kannadi mirrors from Kerala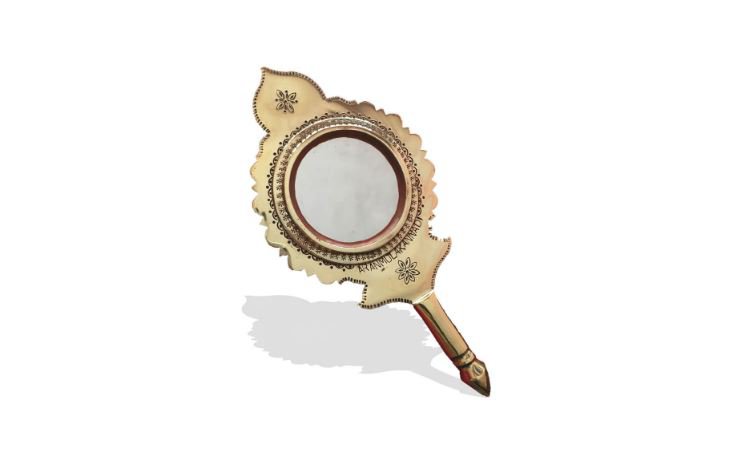 Who said ornate mirrors were a thing only of the past? Aranmula Kannadi are handmade metal-alloy mirrors, which are made in the heritage village of Kerala's Aranmula. This traditional craft of mirror making has lasted over 400 years! And this isn't any ordinary mirror. The unique bit about it is that it's not even made of glass, but the alloy is mixed with copper and tin before being polished and kept for several days which makes the surface reflective. In fact, unlike other mirrors, an Aranmula Kannadi reflects light from the outer surface which eliminates any aberrations and gives us a perfect image. The Aranmula Kannadi mirrors are believed to have originated when the craftsmen who worked on the famous Parthasarathi temple gifted a special crown to the king as their parting gift. The crown had these mirrors embedded in it which impressed the king. So some of the workers stayed back and exclusively started making these mirrors.
Today Sree Moolam Shashtyabdapurthi Memorial Institute in Thiruvananthapuram, which is a government handicraft emporium, is giving an opportunity to these talented artisans to showcase their talent and bring these elegant-looking mirrors to the masses. Flipkart is supporting these artisans and their impeccable art forms by promoting these on its platform. Check out products like the Kairali Handicrafts Metal Mirror and the Aaranmula Aalila Model now. 
2. Revisit your childhood with Channapatna toys from Karnataka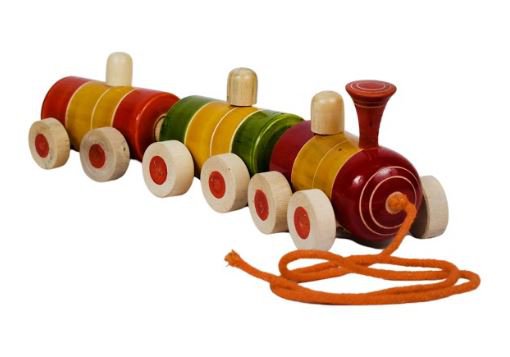 The mere idea of going back in time and playing with my favourite dolls and toys makes my heart so happy. But this time around these toys are much more interesting as they also carry a piece of history from the era of Mysore's tiger, Tipu Sultan. Manufactured in the city of Channapatna and the Ramanagara district of Karnataka, these attractive looking wooden dolls and toys were first made by a local artist called Bavas Miyan after Tipu Sultan invited artisans from Persia to train the local artisans in the making of wooden toys. In order to make these vibrant coloured and smooth textured dolls, softwood is first turned into circular shapes manually, which are then lacquered in a dry state by using frictional heat. The craft has diversified over time, using not just traditional ivory wood but also rubber, sycamore, cedar, pine and teak for the toys. And the end result is just breathtaking! In fact, former U.S president Barack Obama and first lady Mrs. Michelle Obama also bought some of these toys to be displayed in the White House during their India visit in 2015.
The Karnataka State Handicrafts Development Corporation Limited is now providing support to sustain traditional craftsmanship in Karnataka by not just training artisans but by also promoting their work. And now you can even find these toys on Flipkart like the multicoloured wooden toy train and an adorable looking wooden tortoise pull along. 
3. Let Dhokra art and crafts from West Bengal redefine primitive simplicity for you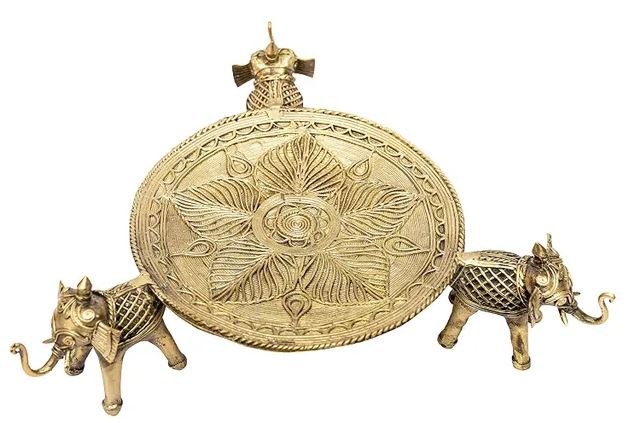 Using the lost wax casting technique, which is the earliest method of non-ferrous metal casting known to human civilisation, Dhokra art is a reminder of just how charming an effect of folk motifs with their rustic beauty and imaginative designs can have on us. This art form is much more than just a skillful application of metal casting which is evident from the intricate details of each design. Today Dhokra artefacts range from figurines, deities, elephants, owls, deer and other animals to ornaments like anklets, ankle bells, earrings, necklaces, bangles etc. You can also find other utility items like nutcrackers, kohl holders, vermillion holders, utensils etc. This art form is mostly found in Bankura, Paschim Medinipur and the Purba Bardhaman districts of West Bengal, but will surely capture hearts all across the country.
Biswa Bangla Marketing Corporation Limited is supporting the livelihoods of weavers and artisans through the strategic marketing of some of these heritage products. You can find some of their choicest pieces on Flipkart like this beautiful decorative showpiece and this deer book holder. 
4. These 100% cotton and wool hand-knotted carpets from Chhattisgarh are all we need for cosy winters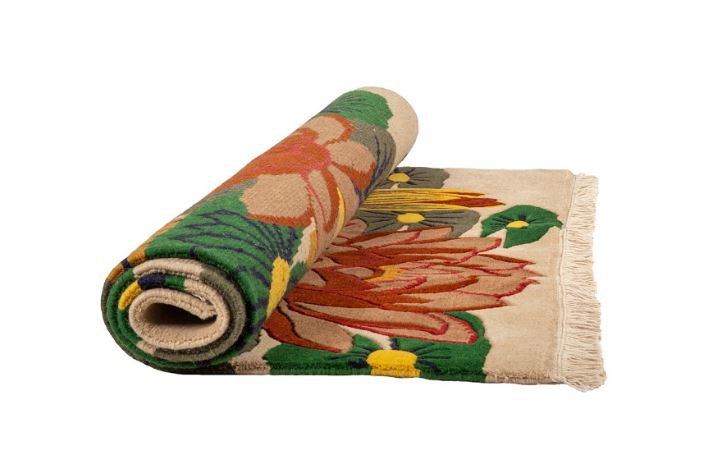 The ancient Tibetan-patterned carpet industry of Mainpat in Chhattisgarh's Surguja district is best known for its intricate designs on hand-knotted pure cotton and woollen rugs. These rugs require very dense knotting which could take a really long time to complete. These Surguja carpets and rugs are made with entirely natural yarn without using any synthetic or plastic. In fact, the Tibetan influence on the designs of these carpets gives a 3D impression of the motifs making these carpets look very unique. The best part of this art form is the huge variety of motifs that you can select from. There are floral designs, dragon and phoenix motifs, cloud motifs, etc. which leave you completely spoilt for choices. Rely on these exquisite pieces to perfectly transform the look and feel of your decor. 
Flipkart is doing its bit to encourage more of such traditional craftsmen to showcase their talent by making these precious artworks available on its platform. You can check out the products like the Shabari Emporium multicolor cotton, Wool Area Rug and the cotton, Wool Prayer Mat. 
5. Add an element of mythological extravaganza to your walls with palm leaf etchings from Odisha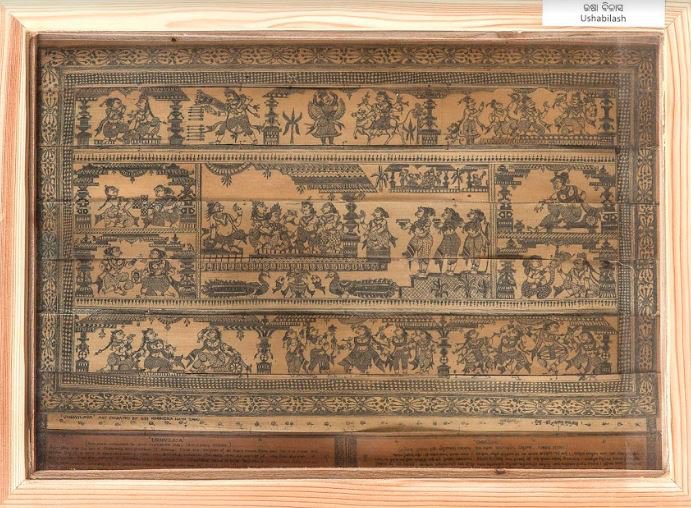 You think mythologies and folklore stories, your mind automatically goes to the book your grandparents read you night time stories from. Who would've thought these ancient stories could fit in a leaf? Engraving and painting on a palm leaf have been one of the most ancient craft forms in Odisha. In old times, people used to document important details of their lives on these leaves, sometimes even celebrating the birth of a child by drawing their horoscope on the leaves. Famous mythological stories like Ramayana and Mahabharata were also engraved on three to four leaves stitched together in the form of a scroll. This tradition continues even today and thrives among the handicrafts artisans of the State particularly in the districts of Puri and Cuttack. For regular inscriptions and designs, the leaves are cut into standard sizes, for manuscripts the leaves are rectangular while for paintings the leaves are stitched vertically and folded, like a scroll.
The Odisha Crafts Museum known as Kala-Bhoomi has worked towards upholding Odisha's rich and vibrant tradition of handloom & handicrafts in ways that awaken the curiosity of all of us. The museum now has palm leaf etching products available at their store as well as online. On Flipkart, you can find palm leaf etchings blending traditional design with a functional utility in products like the Kalabhoomi Wood Photo Frame and Jewelry & Make-up Products Vanity Box.
India is the treasure of cultural heritage and we must explore everything that our country has to offer. Through the Flipkart Samarth program, Flipkart is enabling artisans, handicrafts and handloom makers and rural communities to showcase their work on its platform and create awareness about these crafts and art forms that remain obscured.
Each of these art forms are special and deserve recognition, which is why Flipkart is making a conscious effort to promote these forms of folk art. So visit the Flipkart Samarth storepage and discover the beauty of India's vibrant cultures through these traditional artworks.  
In association with
Flipkart