Let me say it out loud – 2017 was a rough year!
And now that we've finally kicked the godforsaken year in the rear, it's time to make 2018 count. Considering how we're kicked to make good memories in the new year, I'm going to plant an idea into all you travel buffs and hope you guys take the bait. 2018 is full of long weekends if you haven't made your travel plans for the year yet, honestly, I don't know what you're doing. So here are all the wonderful events happening in Singapore in the coming months – y'know for some travel inspo.  Start packing, Y'all!
1. Chingay Parade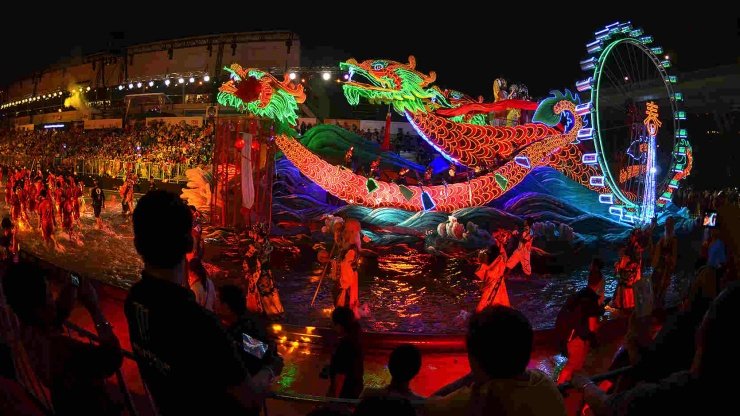 Simply said, this is a colourful parade that best signifies the multi-cultural beauty of the city, for the famed Chinese New Year celebrations. 'Chingay' comes from the Mandarin word 'Zhuang Yi' which literally implies 'art of costume and masquerade' in the Hokkien District. With colourful lion dances, stilt walkers and dazzling floats, here's a vibrant display of culture and heritage that perfectly symbolizes the uniqueness and traditional side to a multicultural city. 
When: 23rd – 24th Feb | Where: Various locations
2. i Light Marina Bay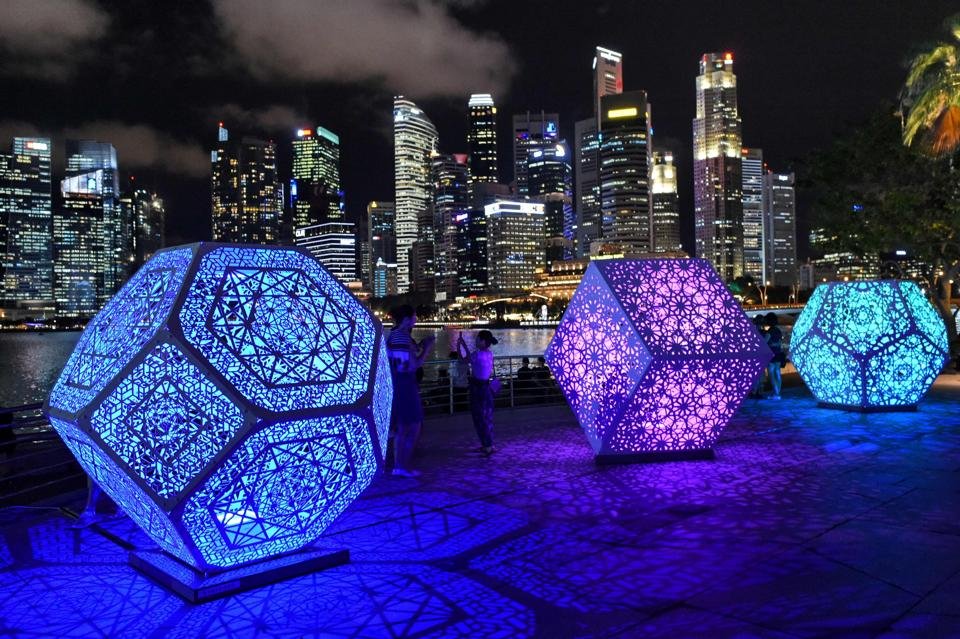 What's not to love about a good ol' light show? Maybe the fact that it is crowdsourced and using only sustainable modes of lighting should make you love this even more. Artists from all over the world come together to create stunning installations out of light and it's literally a Kodak-worthy sight. But if you thought that a light show is all it is, then you're in for a world of surprise. Beyond the light installations, there are musical performances, interactive art inflatable parks, a fun carnival, lip-smacking food, outdoor dining options with a breathtaking view of the bay area.
When: 9th March – 1st April | Where: Marina Bay 
3. MICHELIN Guide Street Food Festival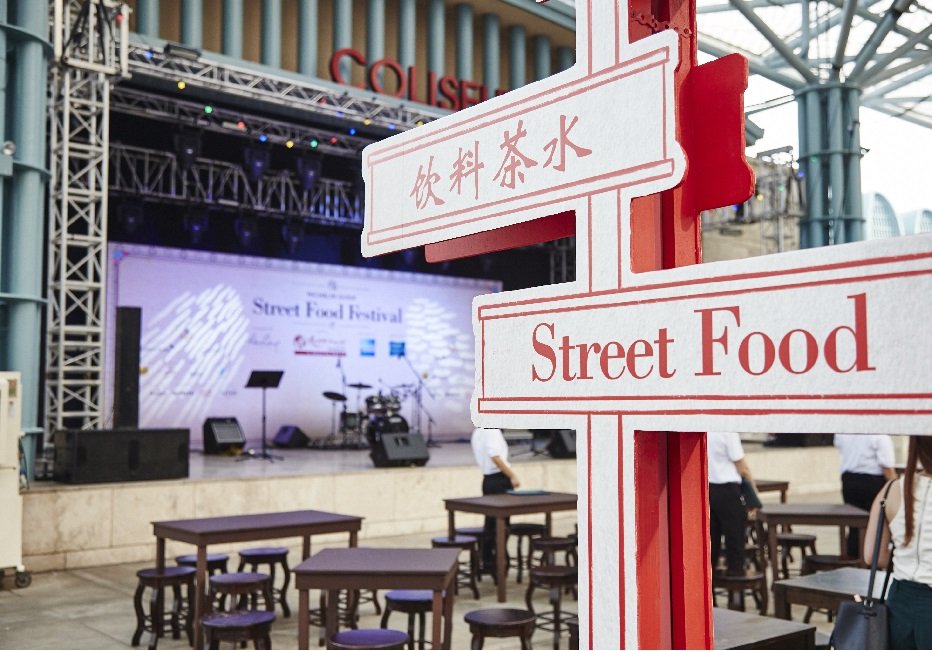 What better way to kick off your food adventures in March than with the renowned Michelin starred Street Food Festival? Over 15 establishments recognised by MICHELIN guide Singapore 2017 will participate to bring a variety of cuisines from Japanese to French all under one roof. But the best part about the festival apart from the food itself is that it's where home-grown and crowd favourites come together to form the ultimate eating experience. 
With a spread include dishes like Xiao Long Bao (soup dumplings), Satay (barbecued meat on skewers), the ominously named but delectable Heart Attack Fried Rice (rice fried in steak oil) and Durian Cendol (A dessert made with coconut milk, pandan jelly and durian fruit) it's going to be a riot of flavours. Ahoy, foodies – make sure you carry your 'eating' pants with you, because you're going to need them.
When: 30th March – 1st April | Where: Resorts World Sentosa
4. Ultra Singapore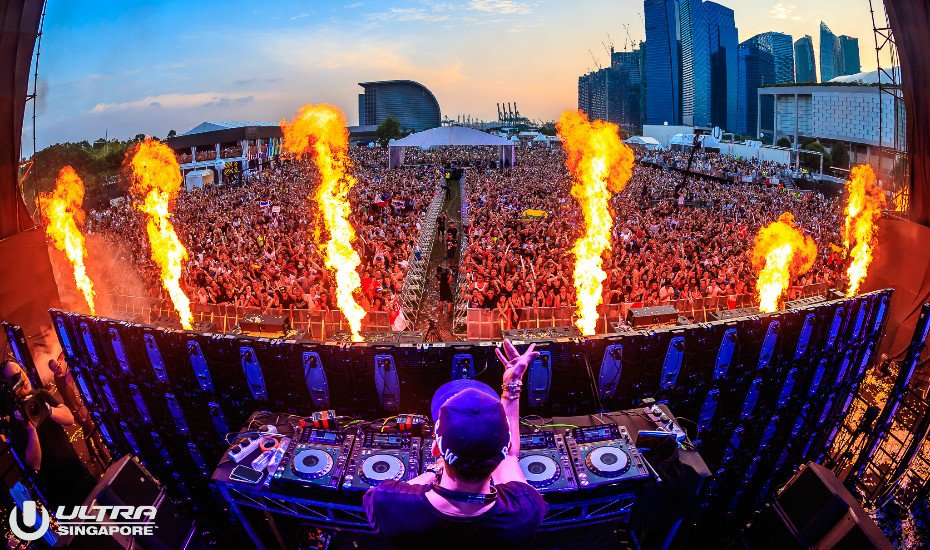 If you love EDM, then Ultra Singapore is the gathering of beats, electronica and energy that you just cannot afford to miss. Last year DJ's like Hardwell, Tiesto, Nicky Romero and Dubfire headlined the concert-conglomerate and this year even bigger names are slated to perform. With tickets selling out faster than you can EDM, you can bet that this will be where all the music lovers head to.
When: 15th – 16th June | Where: Ultra Park
5. Singapore Food Festival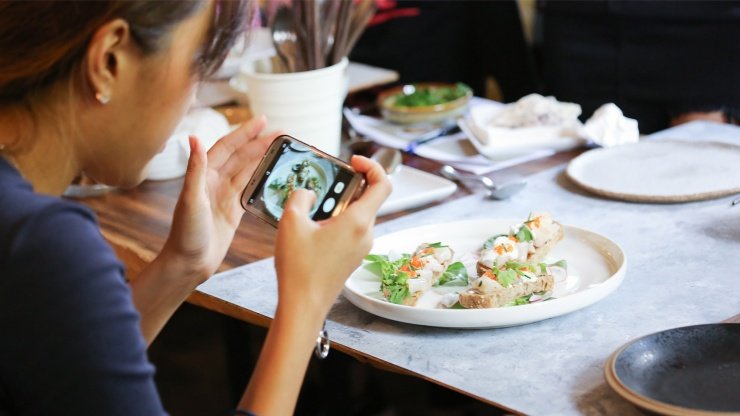 Curated menus, fun barbecues to live music and lip-smacking dishes to try out at every turn, the Singapore Food Festival is the best way to understand the culture of the city through its food. Experience the festival and you'll understand why the city has such an intimate relationship with food. Gorge on traditional dishes, authentic fares, local snacks, craft drinks and expand your culinary palate manifold. From the local hawker stuff to MICHELIN starred restaurants serving a gastronomical feast, each delicacy will bring you closer to the food heritage of Singapore.  
When: 13th – 29th July | Where: Chinatown Food Street
6. ZoukOut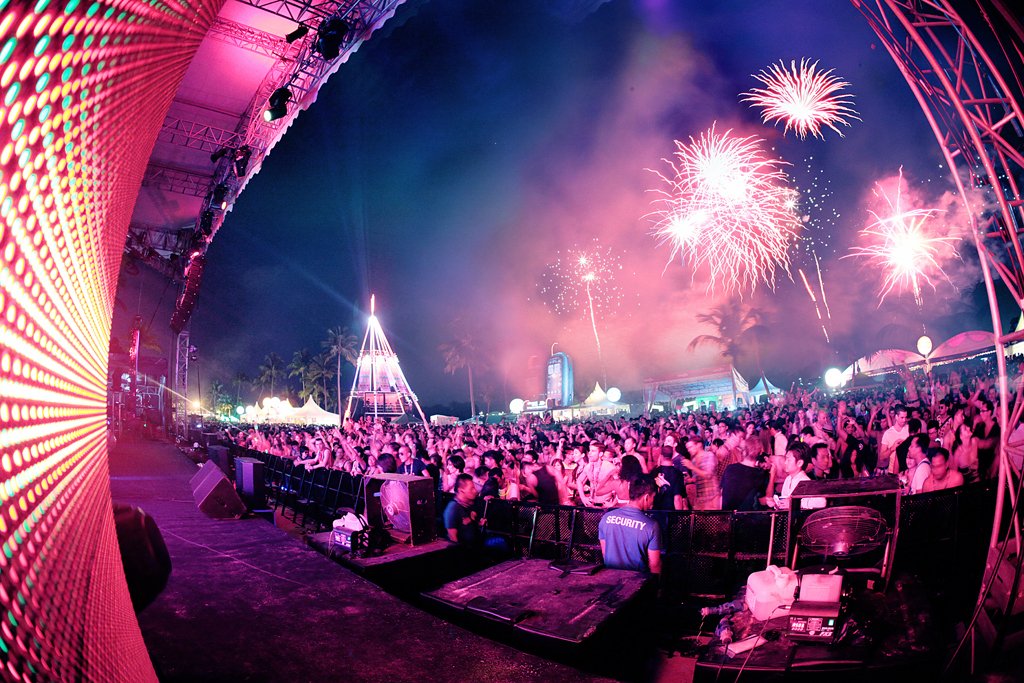 2018 in Singapore is slated to be a musical affair, with Asia's biggest beach music festival, ZoukOut, kicking off in December. Siloso Beach saw the likes of Armin Van Buuren and Martin Garrix roll out the best in techno and house music. And if sources are to be believed, the music scene is bound to be even crazier this year. Plus, the insane beach parties are always a bonus. Besides whoever thought of combining the crazy beach parties with EDM to usher in the New Year really deserves a medal. New Year plans, anyone?
When: Dec, TBA | Where: Siloso Beach, Sentosa
7. Marina Bay Singapore Countdown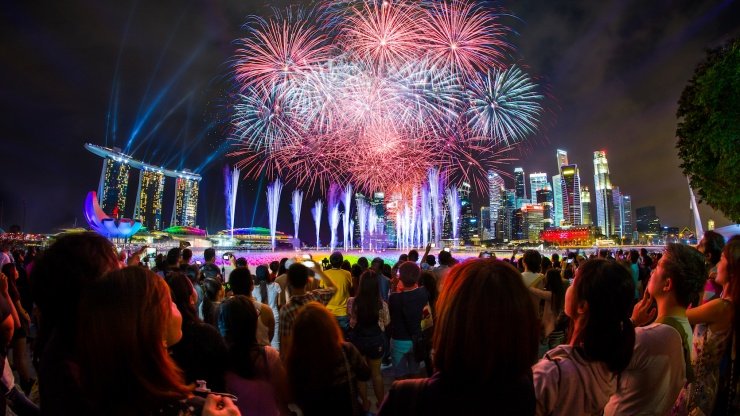 Nobody does end-of-year parties quite like Singapore. The celebrations begin as early as 15th December with carnivals, music festivals, marathons, carolling competitions and make their way to Christmas. Laser light shows, hourly fireworks, picnic to the view of glittering fireworks display, live music sessions, delectable food are just some of the many things which make ringing in the new year at Marina Bay a party on its own. At the stroke of midnight, the Marina Bay plays host to a glittering fireworks display that is spellbinding to watch as it is majestic. The perfect start to the year, amirite?
When: 15th – 31st December | Where: Marina Bay
With so many interesting events happening, staying put seems like a bad bargain. So what are you waiting for, a world of experiences is calling out – will you answer?
Sponsored by
Singapore Tourism Board