In association with
Nykaa
First things first, let us take a moment to appreciate all the good things 2016 had to offer, the rainbow highlighters, cushion foundations, matte lip creams, 100 layers of everything & guys doing the voice-overs that made us all crack up. 2017 is here and now is the time to look at all the hair & makeup goals it will give us. This year is about two things, a hint of makeup that looks like you're not wearing any and life is too short to not glam it up. So from natural to glitter & dewy to shimmer, we've rounded up a list of everything you need to try this year. And just so you know, there is this amazing Republic Day Sale going on as you read on Nykaa.com where you will find all the essentials to get these looks on crazy discounts and much more. So, shall we?
Hint: Hide yo contour kits, hide yo mattes!
1. Give the wings some rest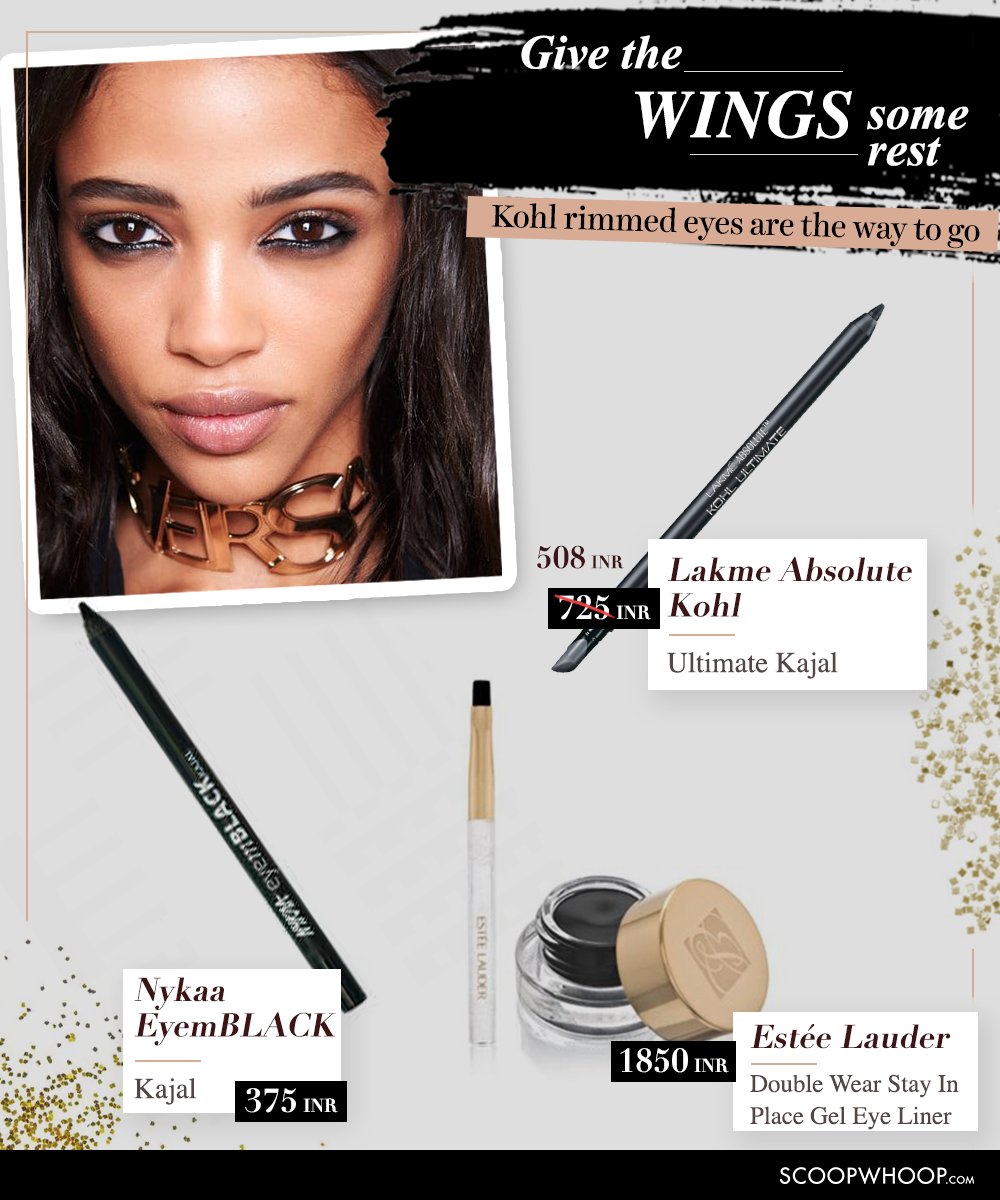 Well, we all know the struggle is real when you're trying to nail a perfectly winged eyeliner but this trend is going to save you some efforts. Kohl rimmed eyes are the way to go this year. So trace the inner water lines of your eyes & that will do the trick. And if you're looking for a pencil that would make your waterlines home & not budge, you need to try out the new Nykaa EyemBLACK Kajal. You could also go for Lakme Absolute Kohl Ultimate Kajal or Estée Lauder Double Wear Stay In Place Gel Eye Liner. These beauties stay on forever.
2. Let your skin breathe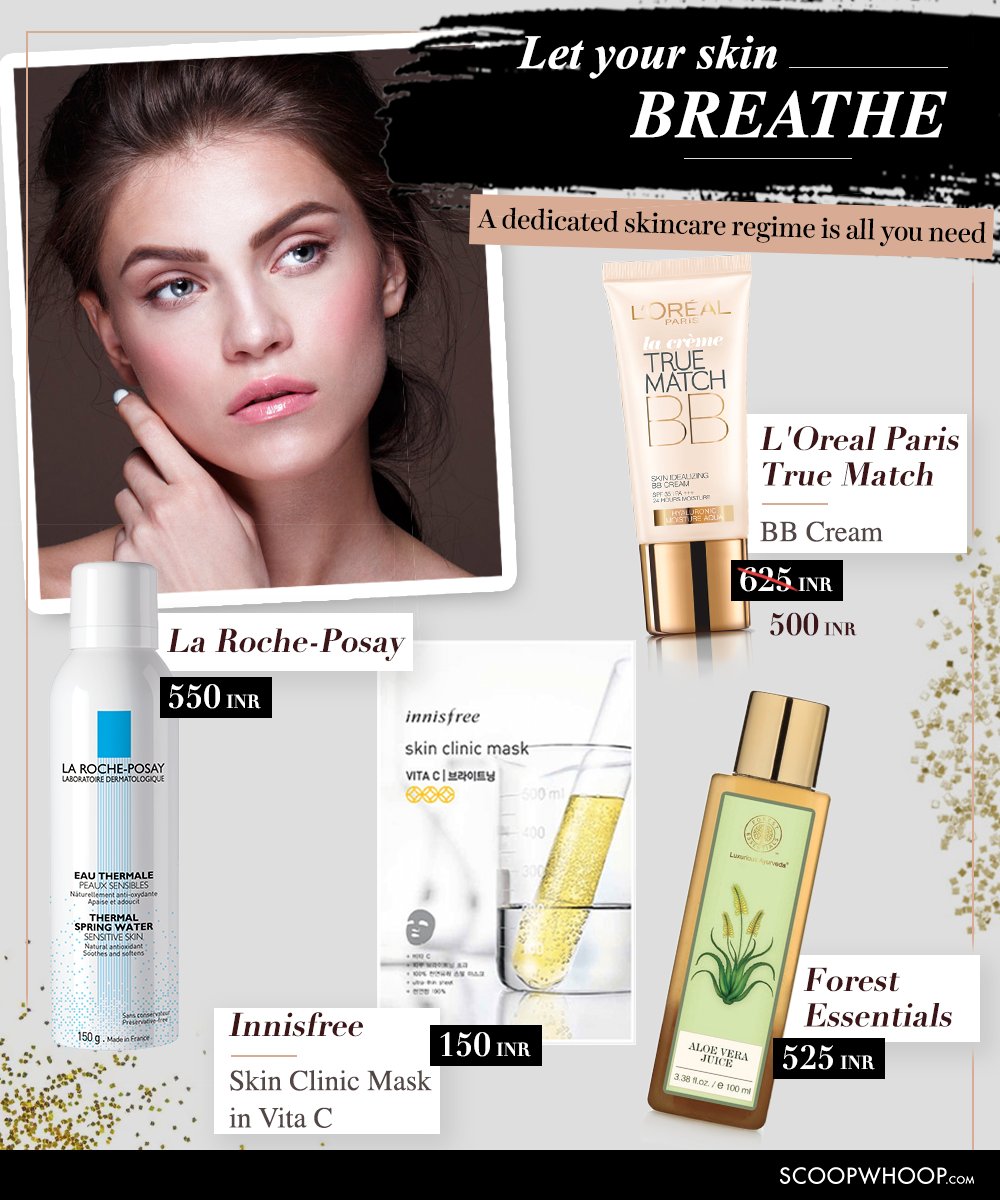 Gone are the days when you went for an elaborate foundation routine, baked, highlighted, contoured & chiseled. It is time to let your skin steal the show with minimal touch of makeup. So a BB cream is a must have. You could try the L'Oreal Paris True Match BB Cream. But most importantly skin care is what you should focus on. Try out the amazing range of products from Vichy, Forest Essentials & La Roche-Posay that will help you maintain a healthy skin that glows. And one thing is most likely to steal the show are sheet masks, thanks to Korean skincare trends, we just loved the Innisfree Skin Clinic Mask in Vita C. This is what dreams of beautiful skin are made of.
3. Get your glitter on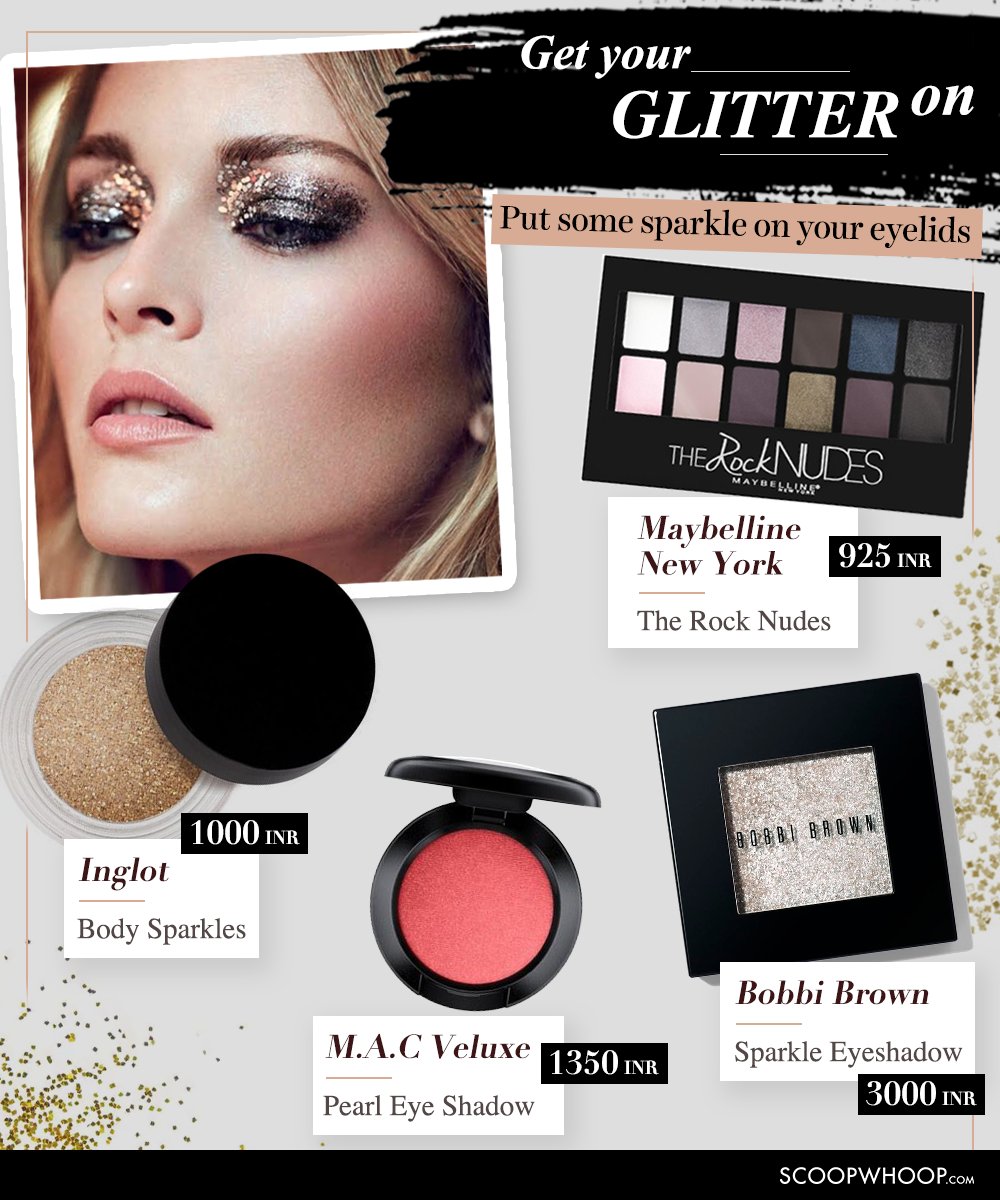 Blame it on Instagram for this one but if you didn't go for a Glitter look this year, are you even a makeup geek? On your lids or scattered below your lash line, let them fall where they may because perfection is not the key anymore. The new Maybelline New York The Rock Nudes Palette is a must have if you're aiming for sparkles. If you don't mind aiming a little higher then make way for the Inglot Body Sparkles and shine on, you crazy diamond. And for those who don't let the budget get in the way, the Bobbi Brown Sparkle Eye Shadow & M.A.C Veluxe Pearl Eye Shadow have made their way in this list too. Hint: there is a sale going on on nykaa.com!
4. Wear blush like a bombshell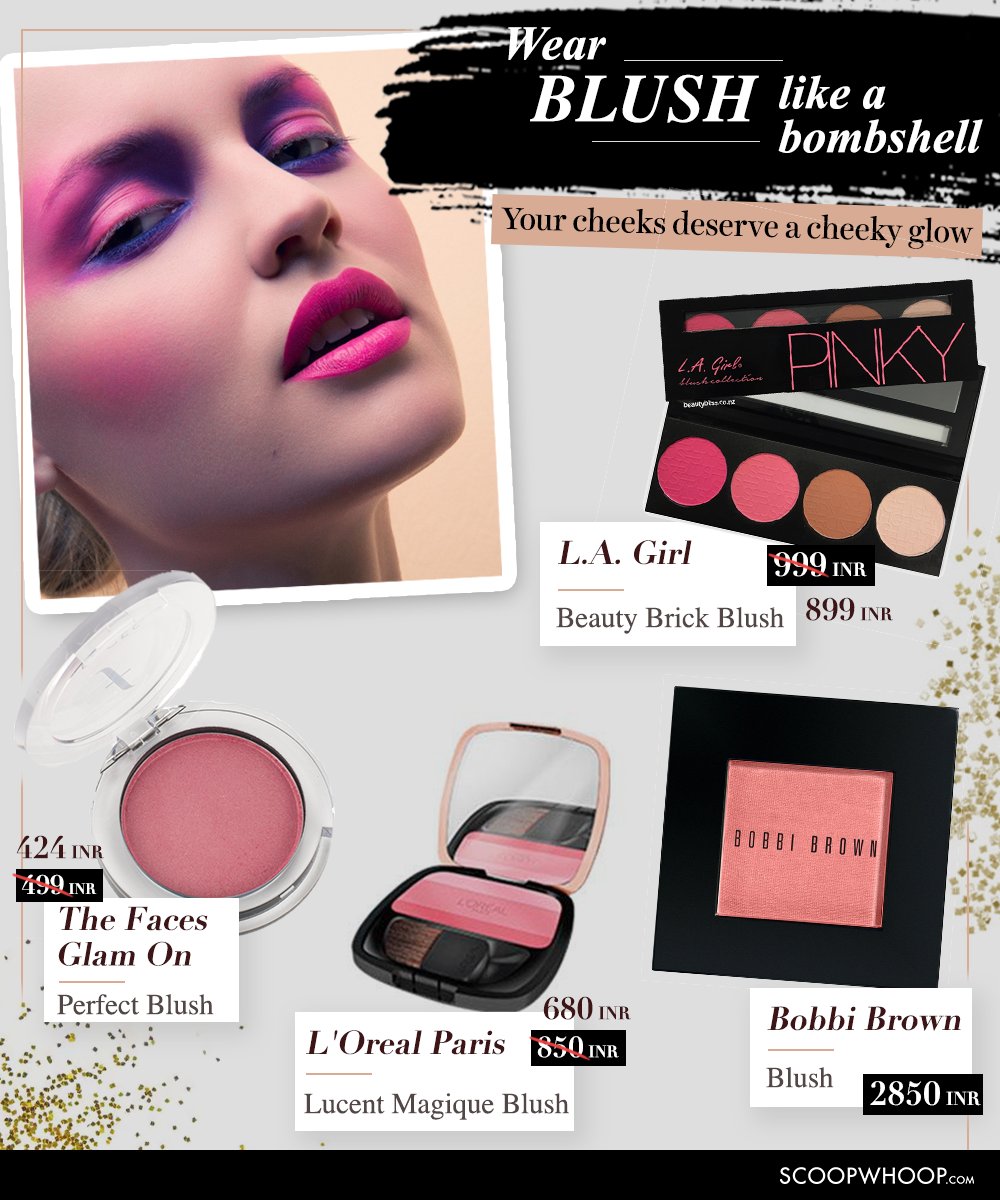 Blushes are going to be the thing this year, so much that you'll have to leave the subtleties in 2016 because you just can't sweep light-handedly. Be it on the apples or towards the temples, even on the eyelids woman, just go bold with it. The Faces Glam On Perfect Blush & L'Oreal Paris Lucent Magique Blush are our go-to in this case. And going that route, we couldn't resist mentioning the L.A. Girl Beauty Brick Blush that is a great combo kit and Bobbi Brown Blush if your pocket allows. The time is now ladies, the time is now. 
5. Get your brow story straight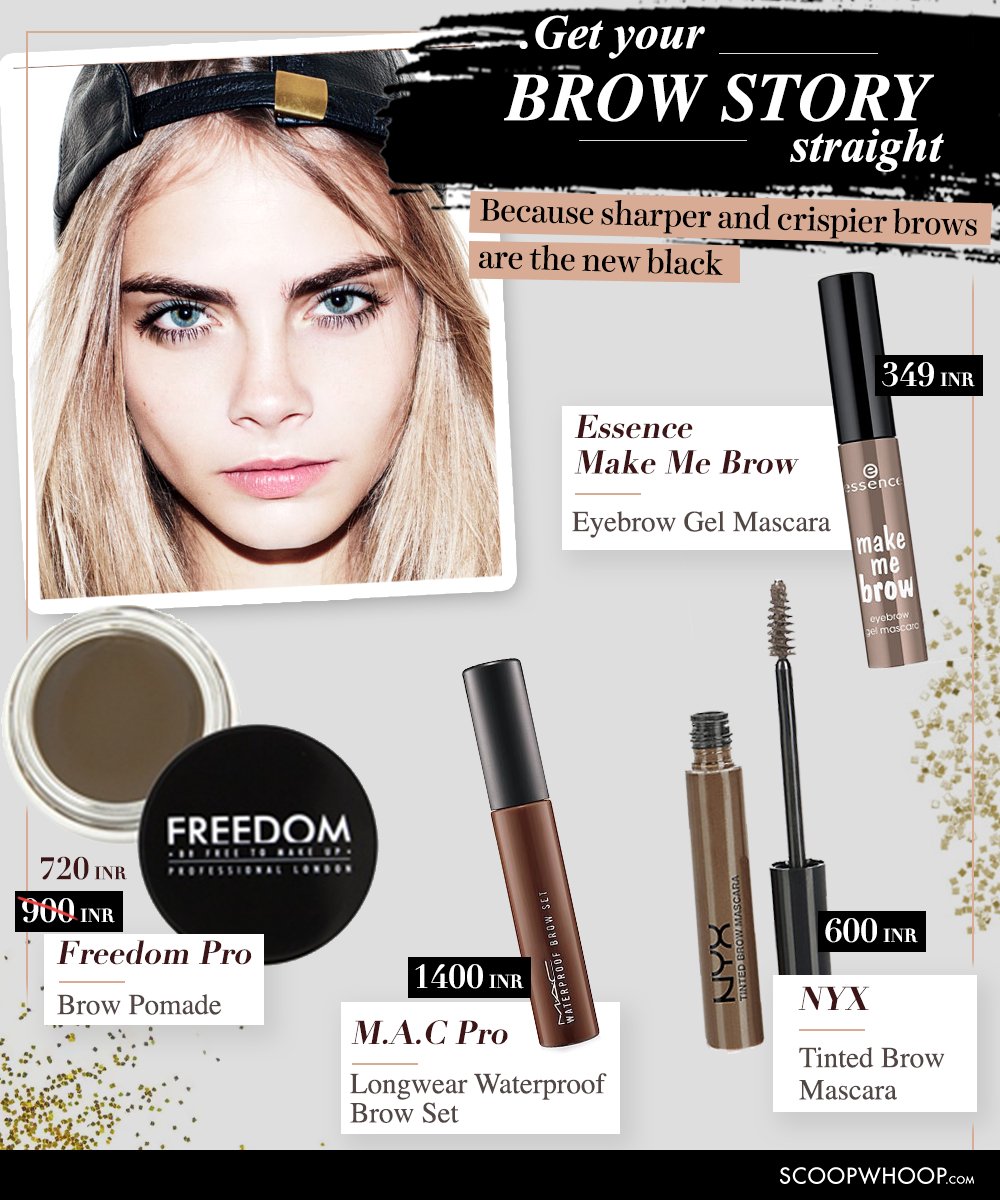 And by straight I mean literally. Naturally groomed, fuller and a little boyish brows are going to rule this year. While we loved the shapely & crisp brows last year, this year calls you to pick up the tweezer but go easy with it. Just lock away those brow powders & pencils and pick up the brow gel to keep things in place. That's all you are going to need this year princess. Our pick you ask? We've loved the Essence Make Me Brow Eyebrow Gel Mascara for its cost effectiveness & well, effectiveness. But we heartily recommend Freedom Pro Brow Pomade to fill in those gaps, the NYX Tinted Brow Mascara to set them in place. Special mention, the M.A.C Pro Longwear Waterproof Brow Set that is more like a magic wand.
6. Keep it bold, the bolder the better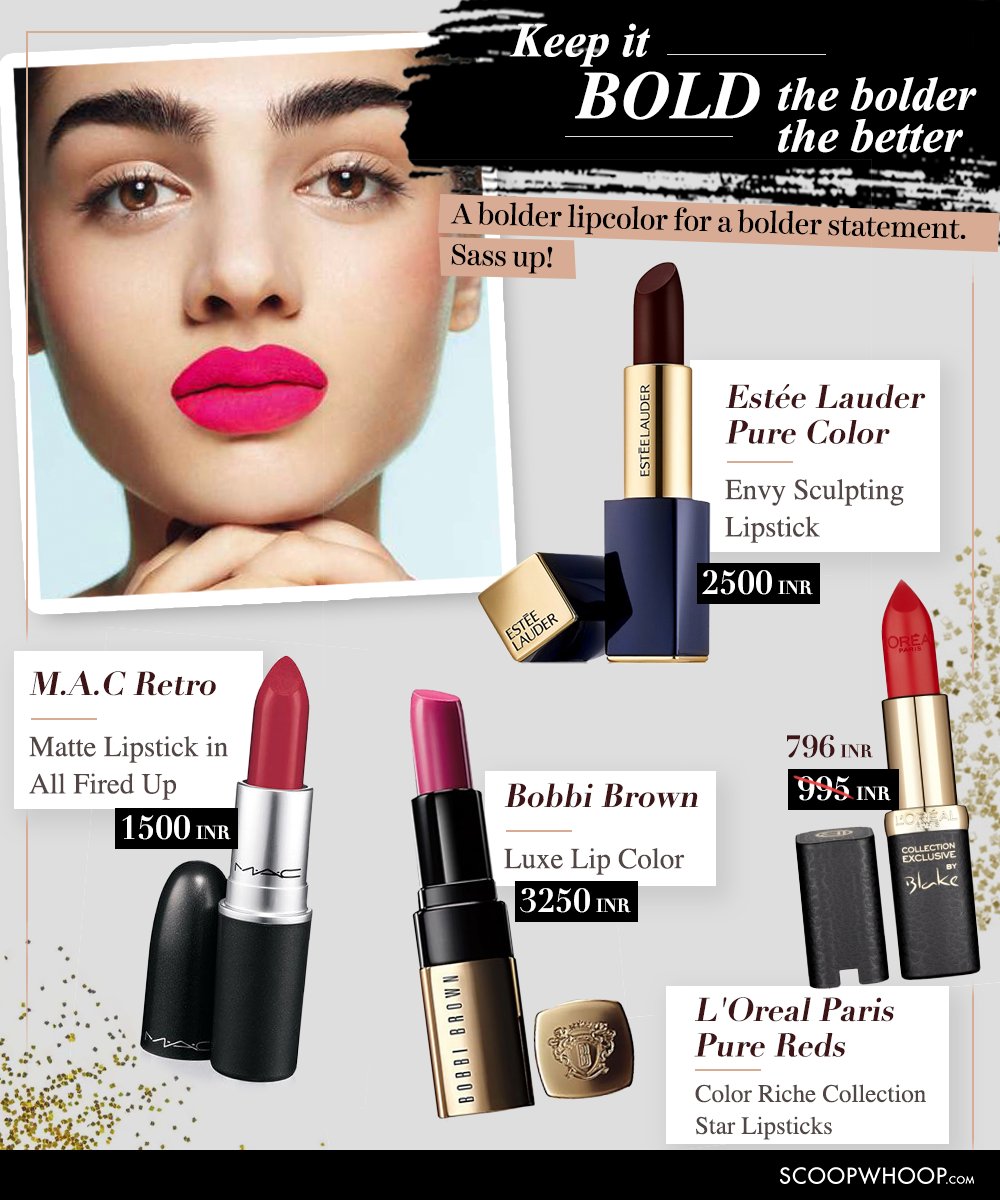 No more nudes little doves, because bright, bold lips are the future. Though the first thing that comes to our mind is alway a red pout, but this year open your arms for peaches, oranges, cherries & purples. Because all you need is a single tube to make a bold statement in life. Now we can't talk about bold lips and not mention the M.A.C Retro Matte Lipsticks in Relentlessly Red & All Fired Up, can we? The L'Oreal Paris Pure Reds Color Riche Collection Star Lipsticks are also on our list. And pardon my french but the Bobbi Brown Luxe Lip Color & the Estée Lauder Pure Color Envy Sculpting Lipstick have all just stolen our hearts. Sorry for going a bit overboard here. 
7. Let the colors pop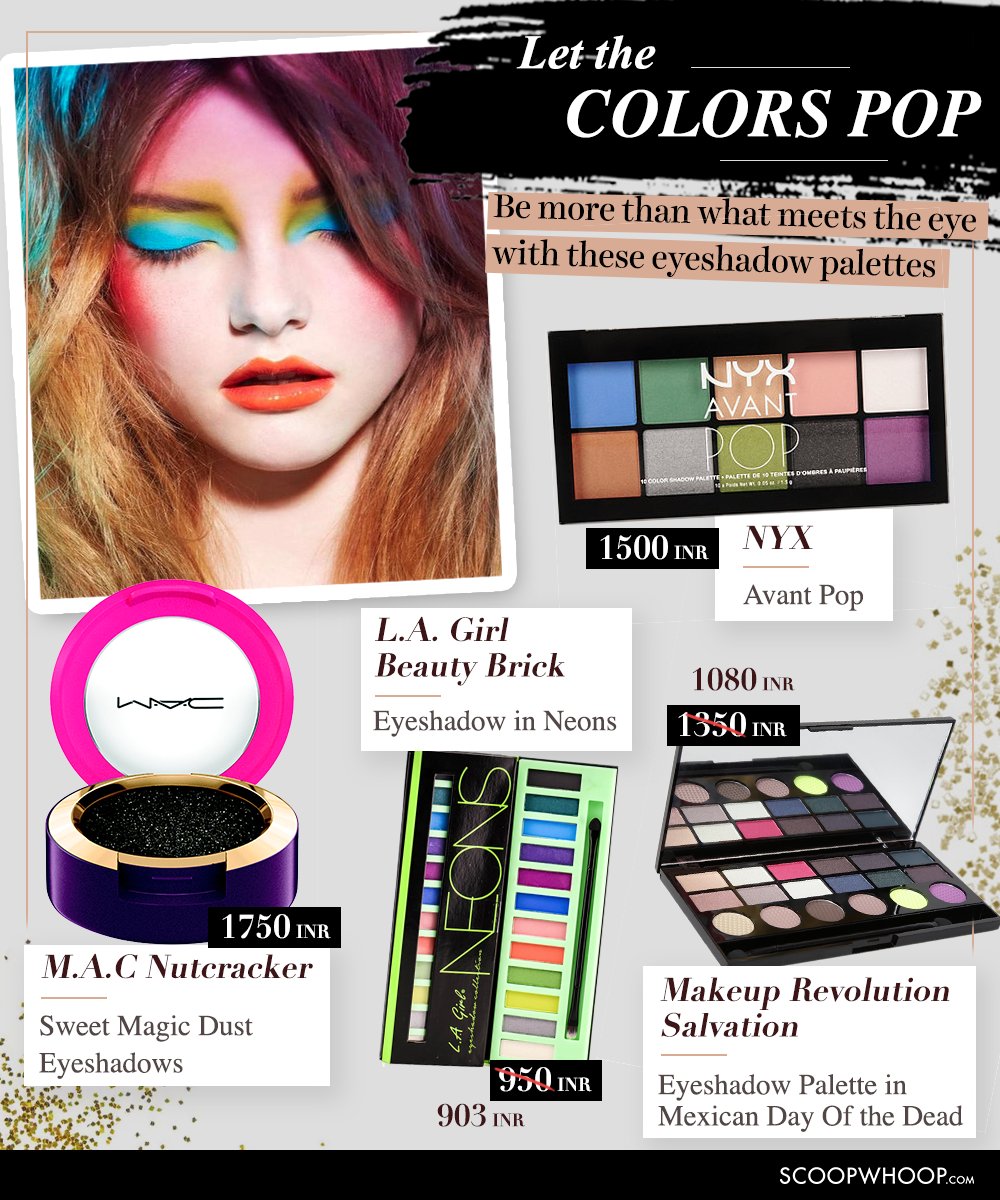 Like we said earlier, this year's trends swing between to extremes, the neutral barely there look & the all or nothing look. And what excites us the most is the range of colors we are anticipating this year. Purples, blues, pinks, oranges, greens & what not, have perfectly returned to help us stand out. Swipe or stripe, hint it or pile it on, just try it to believe it. Again, perfection is not the key but fun & energetic is. And all you need is the L.A. Girl Beauty Brick Eyeshadow in Neons to achieve this. You could also look at the Makeup Revolution Salvation Eyeshadow Palette in Mexican Day Of the Dead and NYX Avant Pop Shadow Palette in Art Throb. And for the nerds, M.A.C Nutcracker Sweet Magic Dust Eyeshadows are bomb, like literally.
8. Do the hair like ever before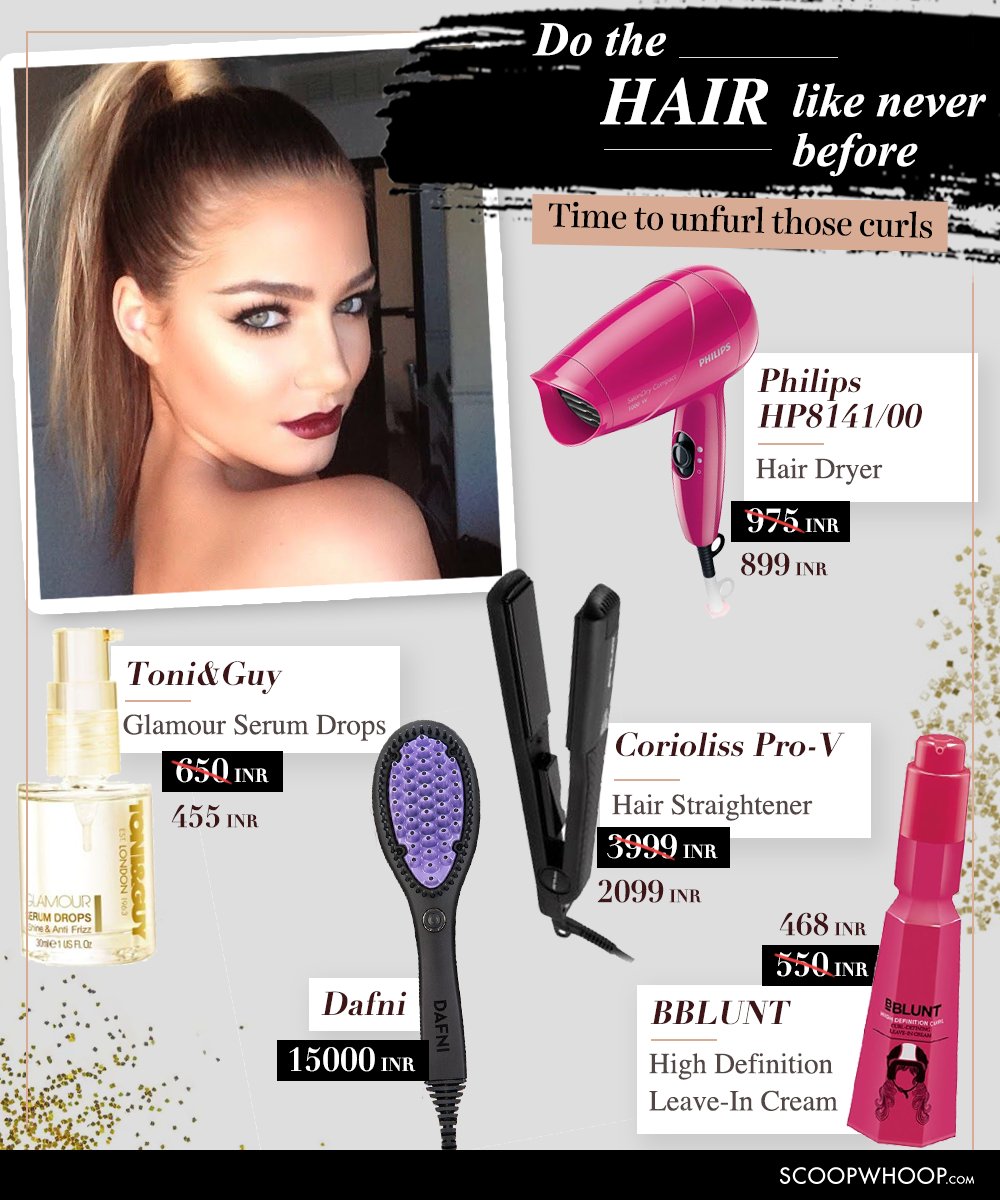 Be it the bohemian micro plaits or the bowl-like bob cut, there is nothing that should stop you from pepping up them hair. Chic up with a high pony and remember to wrap a section around the base to make it look neat and classy. Or just pin straight them all with your straightener that hasn't seen the light for ages. And can you believe it that a beachy-perm is also something that has made a comeback? All you gotta do is curl them like usual and mist with a little water in a spray bottle to loosen things up. Nostalgia much? Philips, Dafni, Corioliss & Ikonic are the couple of names that come to our minds when it comes to hair styling tools like straighteners, dryers & curlers. And all of that is incomplete without some hairspray from Toni&Guy, BBLUNT & Schwarzkopf.
Hope you will have fun trying these out. Meanwhile, we need to go and shop some. Our job here is done!
Awesome Designs By Gauri Saxena