In association with
zomato
If I think about it, there's a six hour gap between me and food paradise — aka Lucknow. When it comes to Lucknow, you can't help but muskurao as the aromas of kebabs, culture and more kababs engulf you. 
But Lucknow is more than kababs. The kebabs are great, don't get me wrong but there's so much more to take in. The culinary wit of Awadhi cuisine is a pleasure to behold and the food history of the city is plain fascinating. 
So, here are 8 lip smacking dishes to try out in Lucknow that are not the famous Tunday kababs. 
1. Basket chaat from Royal Cafe, Hazratganj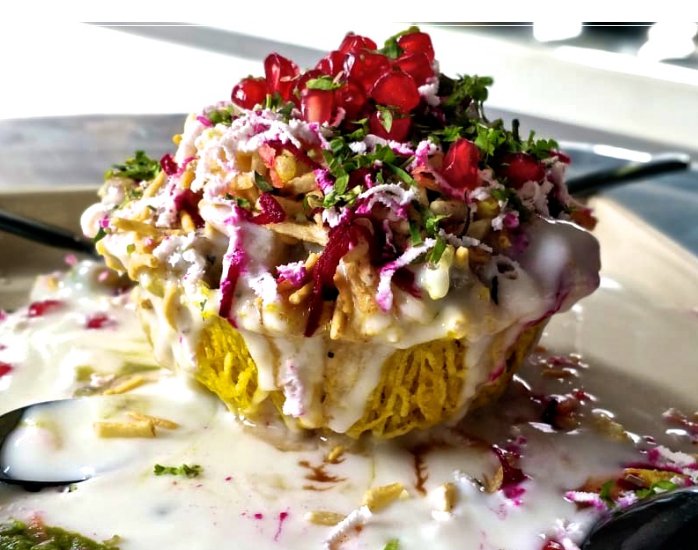 Do you know the best thing that was found in a tokri after Moses? Chaat. This little basket of happiness is weaved together with fried potatoes, filled with more aloo, dunked in dahi and then topped up with spices, finished with a drizzle of chutney and pomegranates. To simply put it, flavour smacking you in the face. 
2. Nalli nihari & kulcha from Raheem, Chowk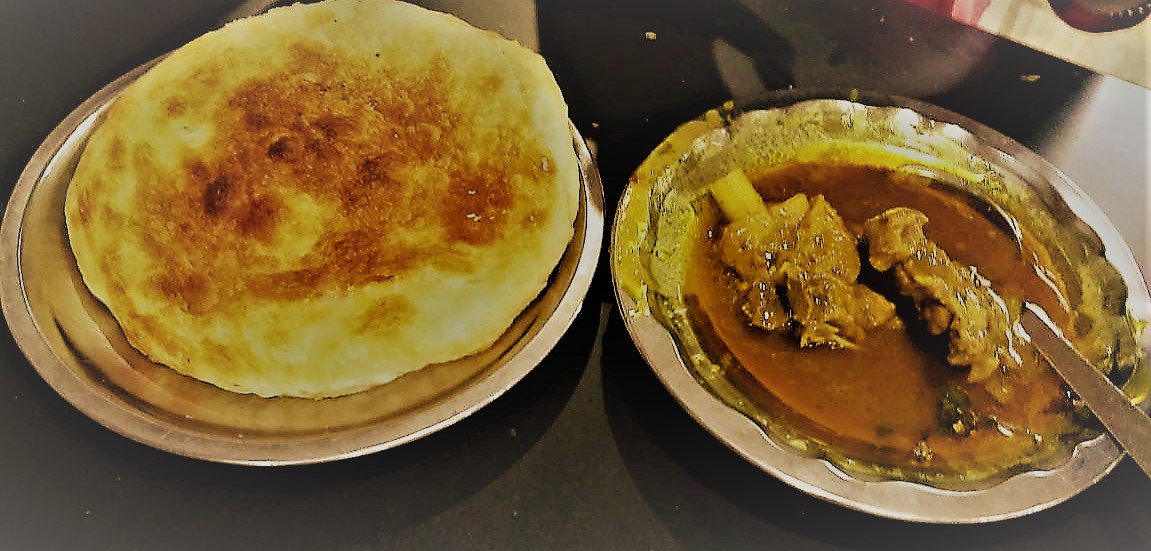 The fondest memory I have with my dad is, a winter morning and nalli nihari & kulcha for breakfast. I must say, heaven is the only word that rolls off of my tongue. 
Don't forget to watch Tenzing go down a heavenly food spiral as she indulges in some piping hot kulchas and nalli nihari in Lucknow. Check out the trailer for this new Zomato Originals' travel food show, Eat Like A Girl.
3. Makkhan malai at Aminabad crossing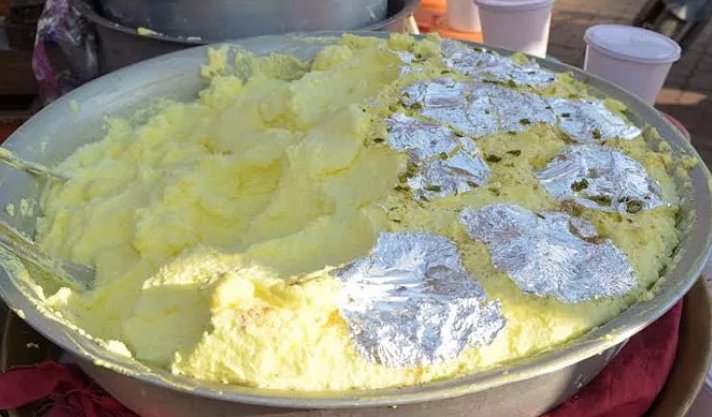 A delicacy which is seen only during cold, drab, and gloomy Lucknow winters, Makkhan Malai is just whipped cream (but like the baap of your average whipped cream). It's like biting into a cloud as each spoonful disappears in your mouth. *poof* Just like my dreams but sweeter.
4. Biryani from Idrees, Chowk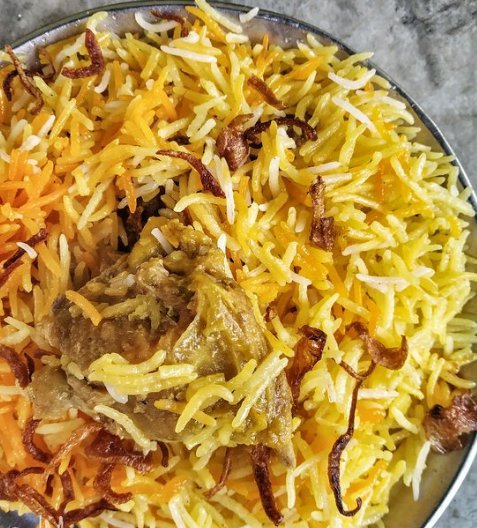 They say that every Lucknowi is always smiling. The secret to this is biryani. Don't tell them I told you. Also, to be specific, Idrees Biryani. Go on, stick your face in a plate of real biryani. (this is for all the 'Veg-biryani is a thing guys' people)
5. Kulfi from Prakash Ki Mashoor Kulfi, Aminabad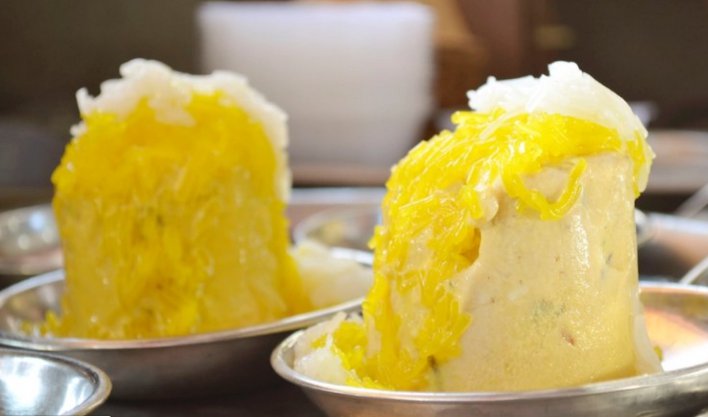 Summer? Prakash kulfi. Winter? Prakash kulfi (without letting mom know) Existing on this planet? Prakash Kulfi. It's like kheer and kulfi had a baby and falooda is wedding confetti. Do I have to say more? 
6. Puri aloo from Bajpayee Kachodi Bhandar, Hazratganj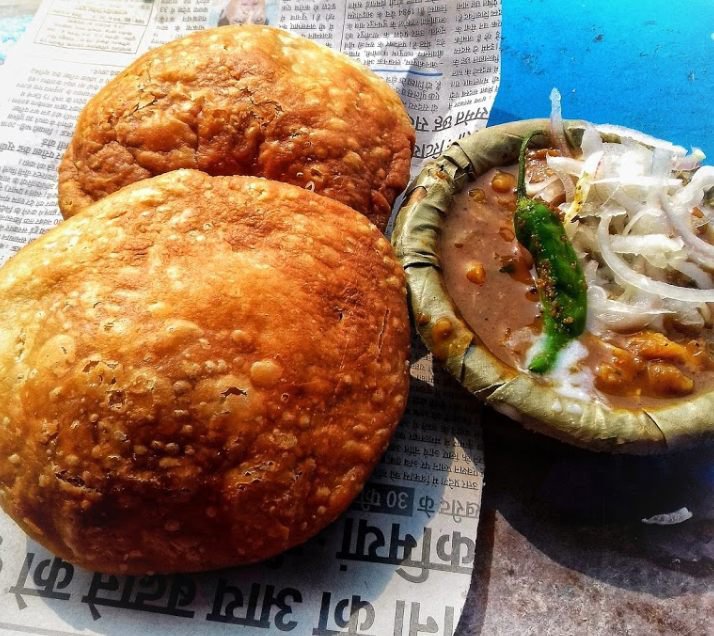 If you're out for a morning walk and come across a long queue of people in trainers waiting for food, you might just want to join that diet plan. The spiciest aloo puri in town will leave you salivating long after you're done eating.  
7. Imarti and rabdi from Moti Mahal, Hazratganj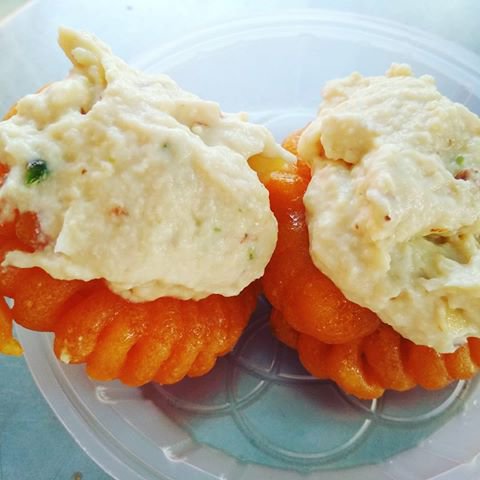 What's better than mithai? More mithai. Lucknow street food is legen-diary, and so is the scrumptious imarti and rabdi from Moti Mahal, which will leave you weak in the knees. 
8. Tea from Kewal Tea Centre, Lalbagh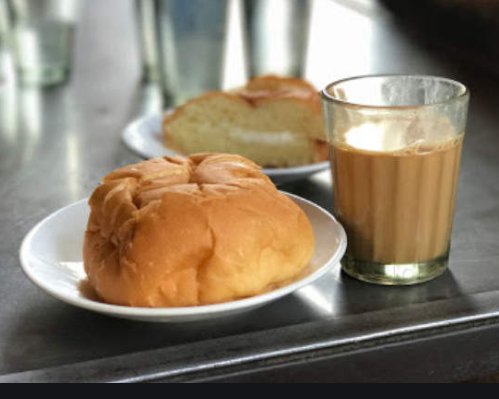 The best chai in Lucknow? No, It's not Sharma Chai. There. I said it. *brave face*  Lucknowis love their evening and morning strolls with their chai. Come along and indulge in some bun maska and kulhad chai at the actual best tea stall in the city! 
If you feel like you're whet your appetite for Lucknow. So, don't wait for a moment. Travel to the city of nawabs and eat up! And if you can't travel just yet, click here to watch the full episode of Eat Like A Girl in Lucknow on the Zomato App.