2018 brought forth a rich crop for bibliophiles; in addition to the usual best-sellers, there were remarkable new voices and fascinating experiments unleashed upon us by the publishing industry, all of which gives us hope for 2019. 
I'll sneak in a prayer here. Dear God, please do give us Vikram Seth's A Suitable Girl in 2019, thank you.
As the countdown to 2019 commences, I've got here for you a few of the most exciting Indian books in English that I read and in one instance, baked from, this year. I have tried to surprise you, and I have limited myself to prose and books that were written originally in English. If you haven't read these yet; hey, what are New Year Resolutions for?
1. Some solid literary chops!
Polite Society by Mahesh Rao. Published by Penguin Random House.
"If Ania were given a choice between saving art and literature for humanity, she had decided that it would be literature she would preserve. This seemed only natural, given that she was about to begin her third attempt at a novel."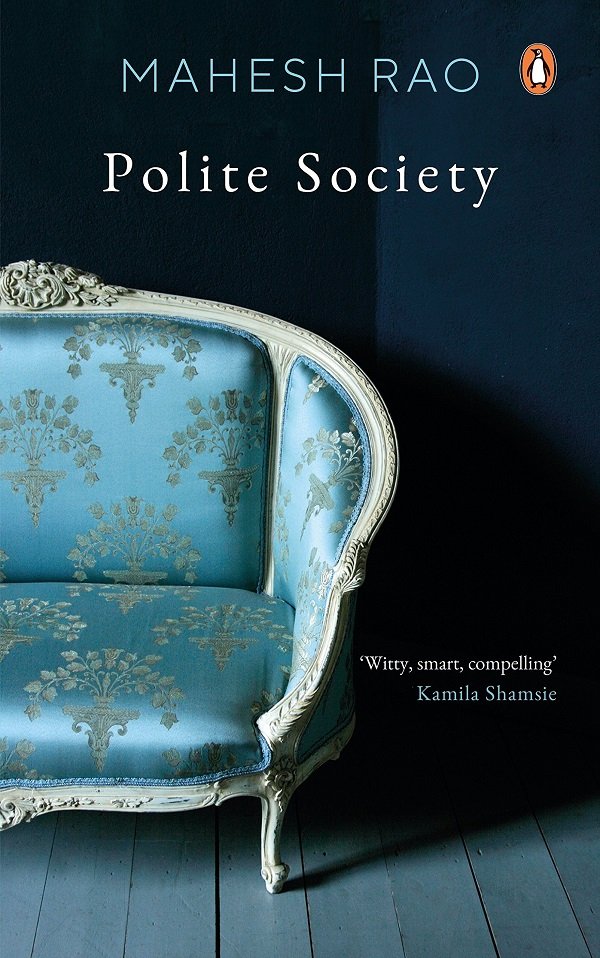 Opening with this unforgettable line, Polite Society is an acute reimagining of Jane Austen's Emma, set at the intersect of Lutyens and south Delhi, a world whose polish ultimately reveals more than it conceals. Soon to be made into a Netflix show, Polite Society is the sort of novel that you will devour instantly, unstoppably – and then regret that you didn't savour each finely crafted sentence the way you should have!
2. The list that should be on yours.
10 Time-Pieces: A Whistle-Stop Tour of Ancient India by Nayanjot Lahiri. Published by Hachette.
"The human past can be written about with as much brevity or elaboration as one wants."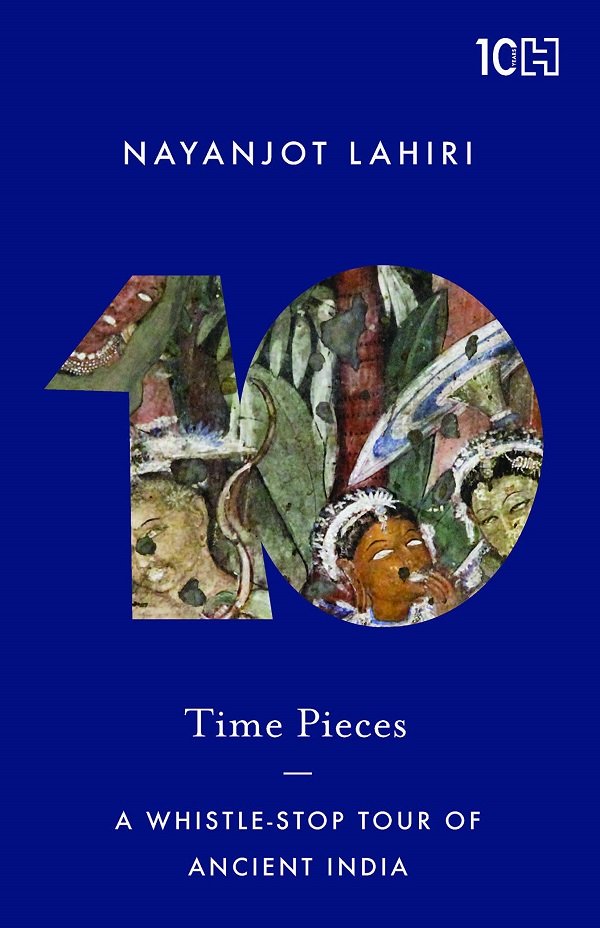 To celebrate ten years of being in India, the wonderful people at Hachette India have re-invented "the list" for millennials – whose favourite category it seems to be – and published 10 list-books by 10 remarkable people that approach 10 different subjects through 10 bite-sized chapters. Historian Nayanjot Lahiri's whistle-stop tour of ancient India thus examines our past via 10 angles: journeys, art, hygiene, food, environment, love, laughter, identity, death and afterlife. Whimsically sifting through clues left behind by the early inhabitants of the sub-continent – plaques and inscriptions, bits of jewellery, art and poetry – Lahiri creates a remarkable portrait of ancient India in a deceptively slim volume.
3. Foodgasm…
Bake with Shivesh by Shivesh Bhatia. Published by HarperCollins India.
"As an eighteen-year-old who was taking pictures of his desserts on the terrace and in all other random places, I was thrilled when Instagram picked up one of my pictures and featured it on their feed. I remember my Instagram crashed that evening and I woke up the next day to things that were different and better."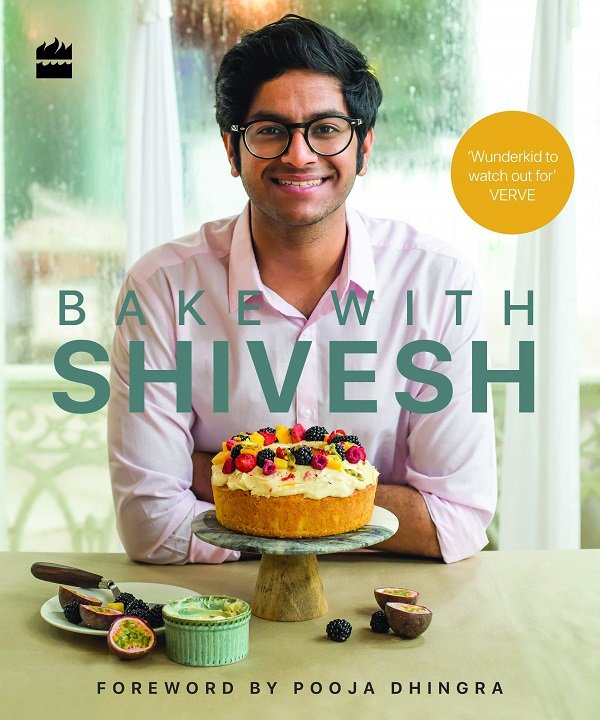 After graduating from Hindu College (and breaking the internet with his baking in the undergrad years), Shivesh Bhatia became a full-time food blogger. Winner of the Outlook Social Media award in 2016 and the CondéNast Traveler India Social Media Star of the year in 2017, Shivesh has, at the ripe old age of 22, just published his first drool-worthy cookbook even as he continues to set new standards in millennial cooking goals. Alongside comfort-bakes and heathy recipes – accompanied with gorgeous photographs and a whole section on food styling and food photography – Shivesh also has his pulse firmly on contemporary trends. Sesame golden matcha pie and red grape and apple yeast cake, anyone? Bake with Shivesh!
4. Fantasy
The Sultanpur Chronicles: Shadowed City by Achala Upendran. Published by Hachette India.
"But aeons before the Wars changed everything, humans had supposedly learned from rakshasas, often pledging themselves for a price. Some of the greatest mages had been students of rakshas teachers, sitting at their feet, or kneeling by their sides for years as they absorbed the finer tenets of magic."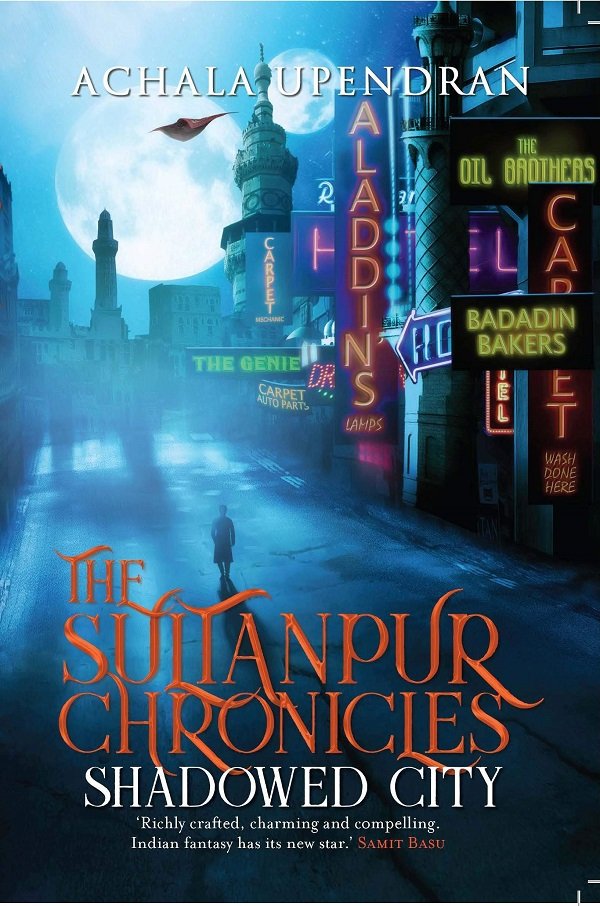 The first volume of what promises to be a crackling new fantasy series, Achala Upendran's Sultanpur is the capital city – glittering in power and prominence – of the Sultanpuri Empire, which is ruled with an iron hand by the Imperial Family. Once upon a time in the past, magic had flourished, and humans and rakshasas had lived together in harmony; but that is now long forgotten. When a young journalist, Devank, unearths a scoop, and a forbidden spell releases a rakshasa in Sultanpur, things get murky and the darkness that had been bubbling just under the surface of the perfectly governed kingdom threatens to plunge everything into chaos. If you are a lover of fantasy, then you need look no further than this beautifully written and cleverly plotted debut novel!
5. A stellar debut! 
Milk Teeth by Amrita Mahale. Published by Contxt, Westland.
"Matunga, the year is 1997, a muggy evening in late April.
The milky clouds of the past weeks had curdled into thick cheese, blotting out the evening sun, raising hopes for a spell of unseasonal rain. The air felt slightly stale. Being outside was like taking an evening local cramped up against a mouth breather. Yet, on the terrace of Asha Nivas, thirteen residents had congregated – ten men, two women and a child – representatives from the ten flats in the building. Among them, Ira Kamat and Kartik Kini."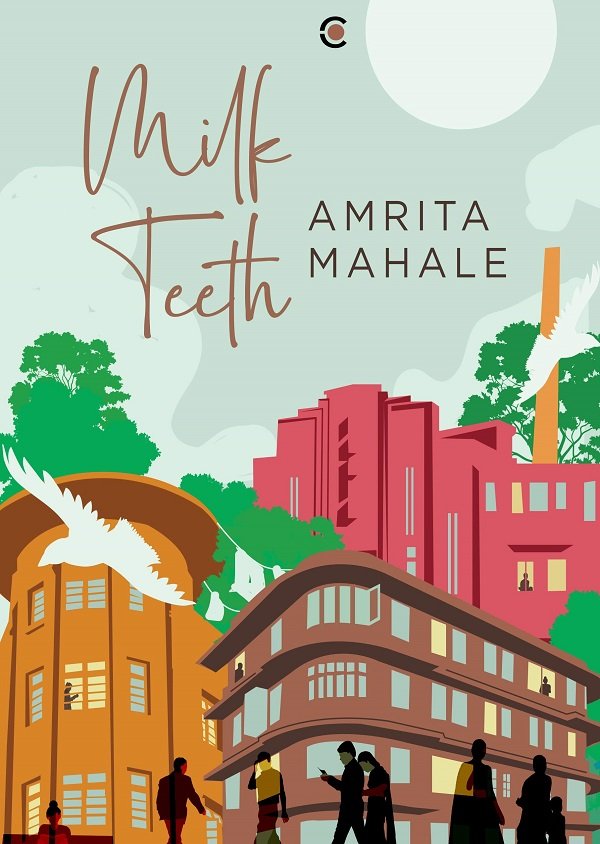 Ira and Kartik grew up together in middle-class Asha Niwas in still-socialist India, first friends, first allies, follower and leader. The curious bond that existed between them was always a little more than friendship – the bread and butter kind – but not much more either. Until they find themselves again, as adults, in the terrace of Asha Niwas on a muggy day in 1997, as the fate of the building is being decided by its residents. Bombay is now Mumbai; Ira is a journalist; Kartik has returned from his stint abroad and has a posh job in an MNC; and the GSB community they both belong to is buzzing with proposals. Divided into three parts, "Ira & Kartik", "Ira", and "Kartik", Amrita Mahale's debut novel is as charming as it is deeply felt.
6. Rebels.
Rebel Sultans by Manu S. Pillai. Published by Juggernaut.
"Histories of the Deccan often begin with the story of Shivaji. But in this book Shivaji appears only at the end."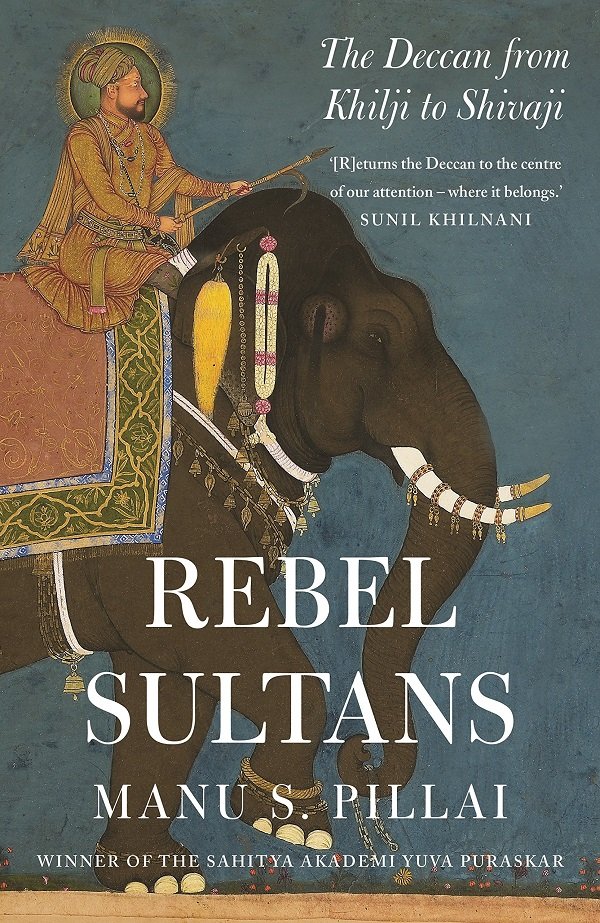 The young Turk of contemporary Indian history, Manu S Pillai's new book Rebel Sultans is a closely researched one, full of swashbuckling heroes (and anti-heroes) through whom we see the history of the Deccan – etymology traces it to the Sanskrit "Dakshina" – from the end of the 13th century to the dawn of the 18th, from the age of Alauddin Khilji to the cementing of Vijayanagar, from the intrigues at the Bahmani Court to the rise of Shivaji and the glory of the Marathas. "Together these Rebel Sultans birthed a whole new universe, a horizon both of breathtaking achievements and startling contradictions. And while they often fought and challenged one another, in the end they shaped a land that became the envy of the early modern world and the object of many an emperor's doomed desire." If you are a lover of history, then you need to get your hands on this one right away!
7. Stories: Short, sweet and everything in between. 
If You See Me, Don't Say Hi by Neel Patel. Published by Penguin RandomHouse.
"Deepak was my older brother, six years to be exact, which made him sixteen when I was ten. He was dark, the colour of the walnut furniture in my parents' bedroom. I was fair. And it was often a joke among our family and friends: how different we were. Like shadow and light, they said. Like milk and coal.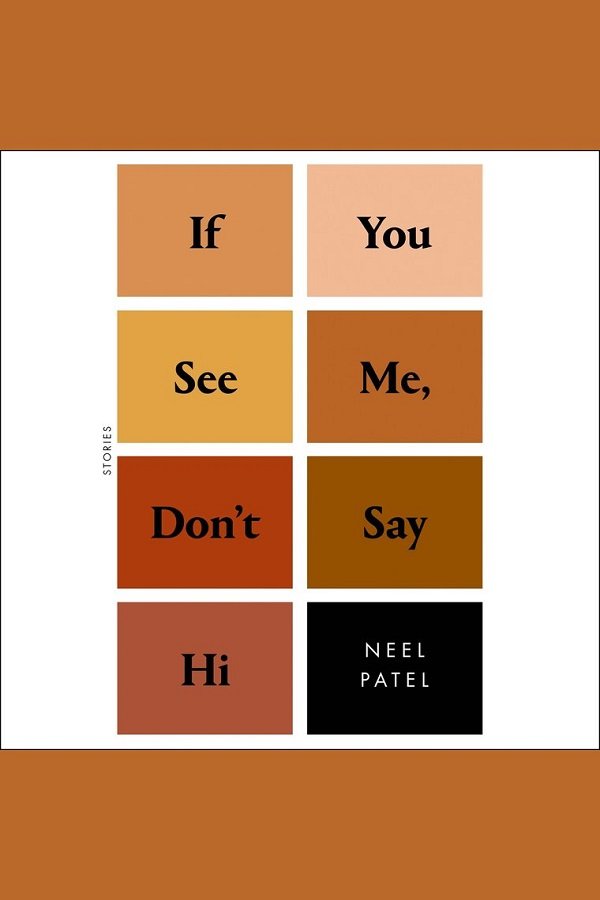 The only book of short stories in this list, and the only book by an Indian-American, Neel Patel's writing is fresh, immediate and thoroughly upends stereotypes about immigrant fiction while examining the fractures underneath the worlds of Desis in the United States.
8. A coming of age tale for the ages.
An Ordinary Man's Guide to Radicalism by Neyaz Farooquee. Published by Contxt, Westland.
"I heard many people saying that one of the terrorists had studied in Jamia School, in my batch. If they were to say I was friends with him, how would I deny it? I had very few friends in school, but who would believe that? You can alter your future, but how do you change your past?"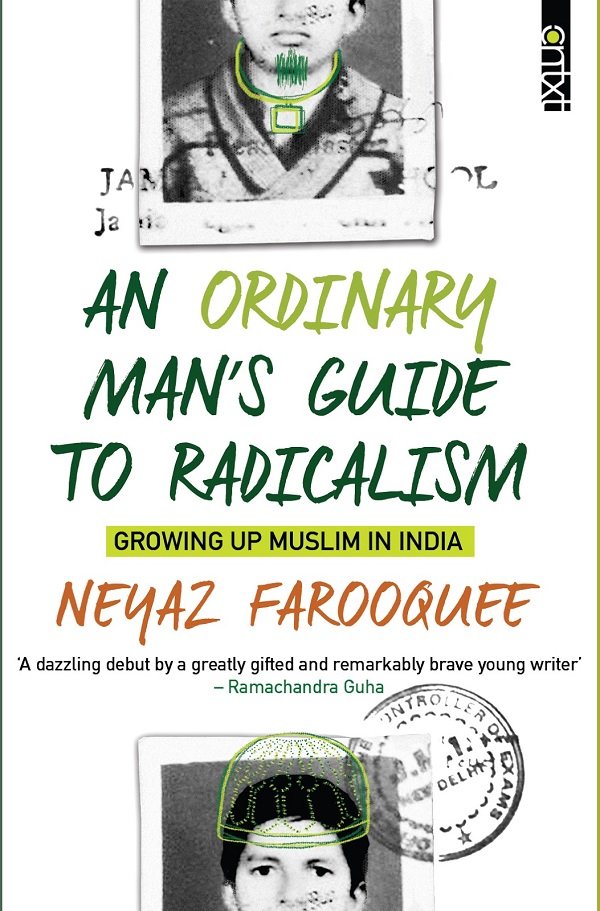 Perhaps it was a quest to understand that very past, the one that needed to be re-articulated after 19 September 2008 that the otherwise too-young-to-write-a-memoir Neyaz Farooque began to write what eventually became The Ordinary Man's Guide to Radicalism. Funny, irreverent, earnest and searing all at once, it traces the story of a young Muslim boy from small-town India who is sent to Delhi to be educated and finds himself in the unforgettable Jamia Nagar. The writing is a breath of fresh air in the world of Indian-English (the writer himself insists it is written in Hindustani and not in English) and its cadence is enhanced by the peculiar Bihari inflections that seep in from his Gopalganj past: there's a chapter called "Bakchodi Days" and it begins with the memorable line – "In college, I found myself in an illustrious gathering of about fifty failures, vying to outclass each other."
9. Re-Imagined. 
The Queen of Jasmine Country by Sharanya Manivannan
"Who do you meet in the grove?"
"What do you mean?" I reply as evenly as I can.
"Who do you go to meet in the middle of the night, the one who makes you return in the morning smelling like wet earth?"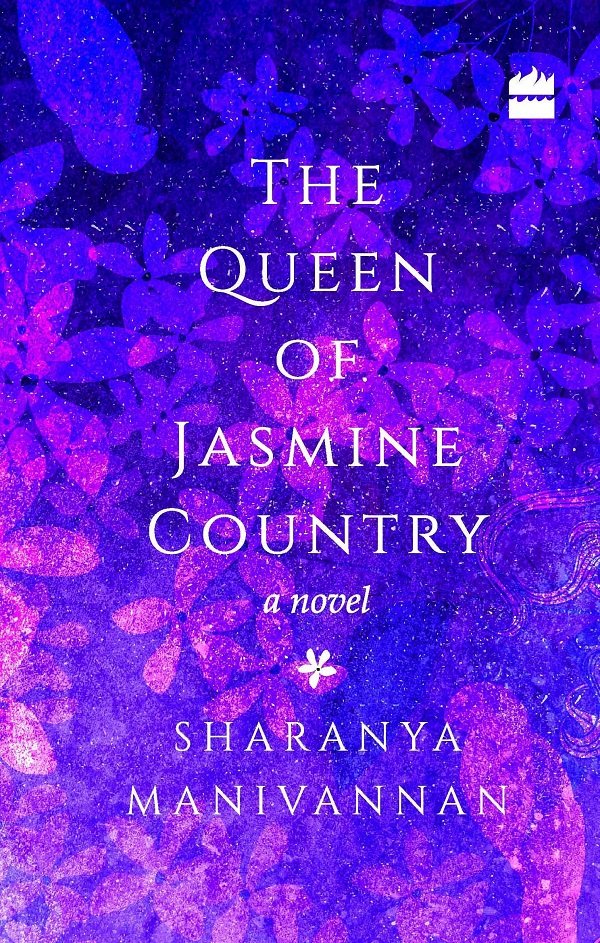 Sharanya Manivannan's poetic prose brings alive the ninth-century Bhakti saint Andal's life and times in this slender novel that you could finish in an afternoon. Andal was the only female Alvar among the 12 Alvars of South India, a pioneering woman, a poet and a true Bhakta, but Manivannan's quest reconstructs Kodhai, the teenager, discovering her voice. Long after you have finished the little book, the warmth of Manivannan's words and the intricately imagined world of Kodhai will continue to hum in your head. 
Author's Bio: Devapriya Roy is the author of The Vague Woman's Handbook, The Weight Loss Club, and the best-selling travel-memoir, The Heat and Dust Project, co-written with husband Saurav Jha. Her latest book is the 2018-graphic novel, Indira, part-biography and part-YA fiction, a collaboration with artist Priya Kuriyan.