Durja Puja season is here and pandals are trying out new and innovative ways to stand out from the crowd.
One such pandal in I P Extension, East Delhi has gone above and beyond for their pandal: their idols of Durga, Lord Ganesha, Kartikeya, Laxmi and Saraswati are all made of recycled materials including steel scrap, aluminium cans, glass and wood.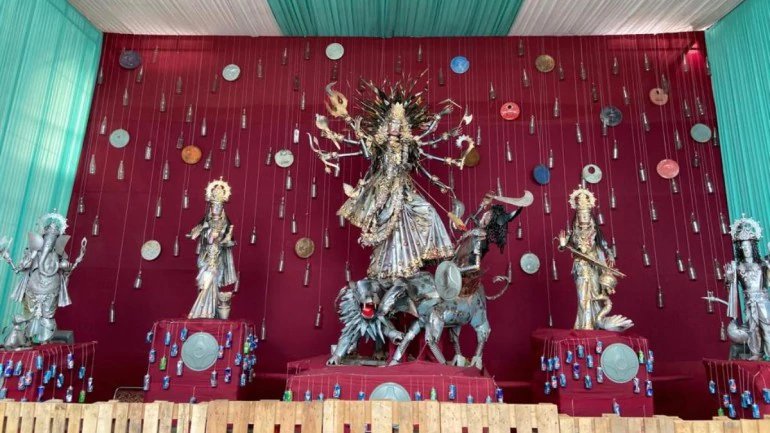 Kalyan Karmakar, joint secretary of Indraprastha Matri Mandir Nirman Society (IMMNS), in charge of organising Durga Puja in I. P. Extension Delhi, said,
This year the theme of our puja is recycling of waste materials to promote environmental awareness. We didn't want to pollute the Yamuna and these idols will not be immersed. The idea to create idols out of recycled material was of our society member Pinaki Ranjan Saha, and the work was executed by sculptors Mithu Chakraborty and Debasish Mishra.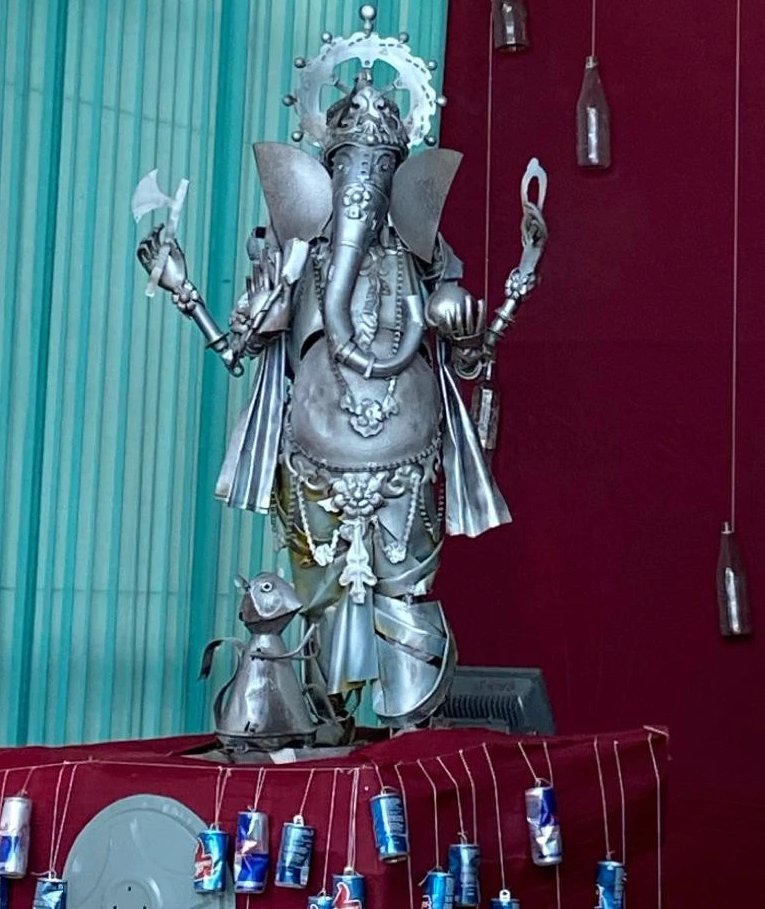 Sculptors Mithu Chakraborty and Debasish Mishra curated these beautiful designs, which are for display purposes only. For the purpose of performing rituals, smaller clay idols will be used. Prasun Dutta, the Joint-Secretary added that the society will look for space in museums or in a private collection so these designs can continue to be on display after puja days.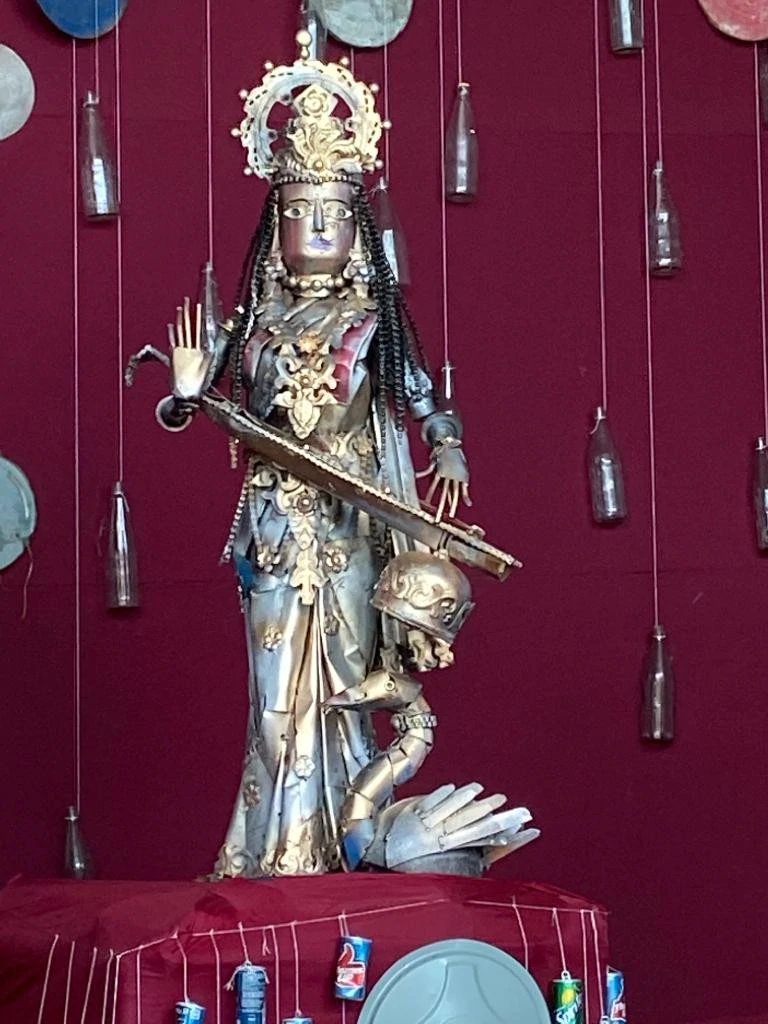 What a unique twist to our tradition and cultures!