The wedding season is just around the corner and so many brides-to-be find themselves spoiled for choice when it comes to bridal lehengas. However, making that once-in-a-lifetime choice is tough for any woman about to get married.
On your D-day, you want to look beautiful, elegant and most importantly, different from all the other brides that have been. One way to do this is to break the convention of wearing a red lehenga. Here is a compilation of bridal lehengas in different colors to add that quotient of color and difference.
This bride looks absolutely golden in a sequined champagne lehenga.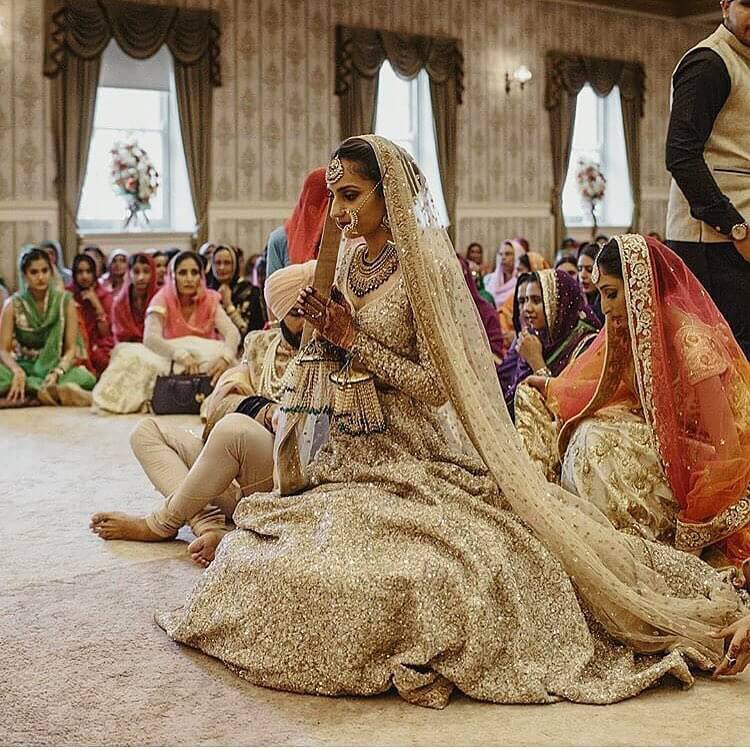 The color purple signifies royalty and you'd look like a princess in a purple bridal lehenga.
You can opt for a faded champagne-colored lehenga and pair it with bright jewellery.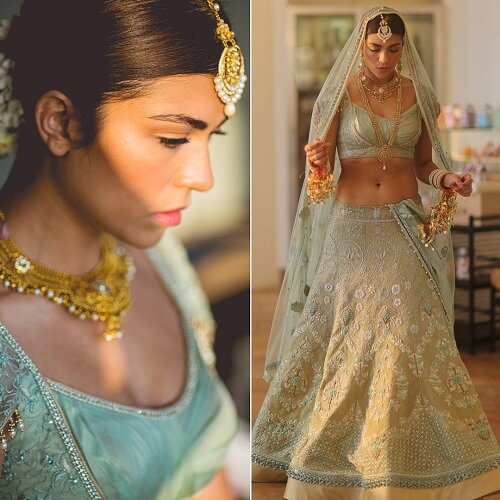 Why wear only red when you can add more colors to your bridal lehenga and look the brightest on your wedding day?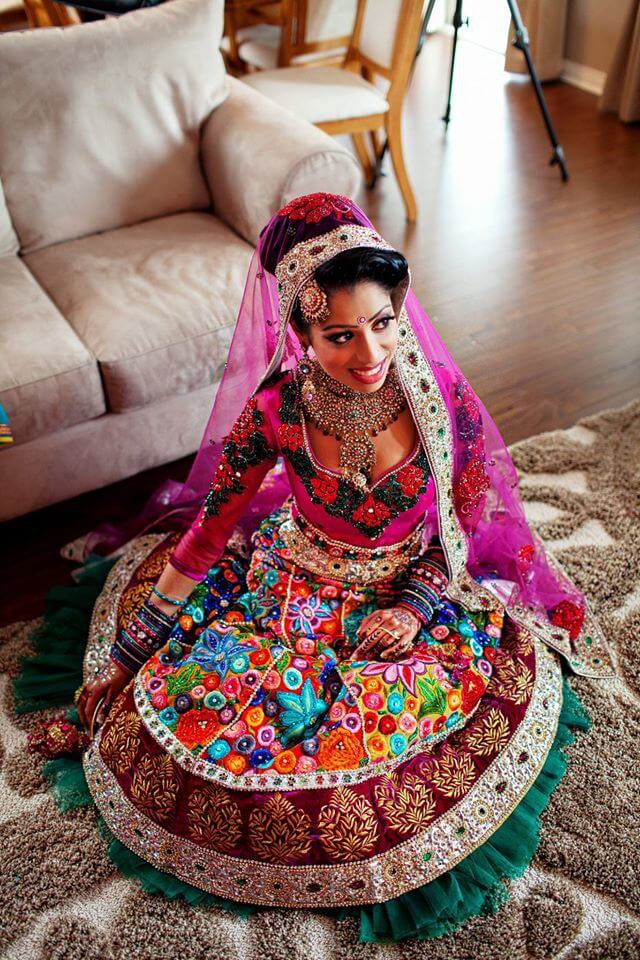 Who says an Indian bride can't wear white?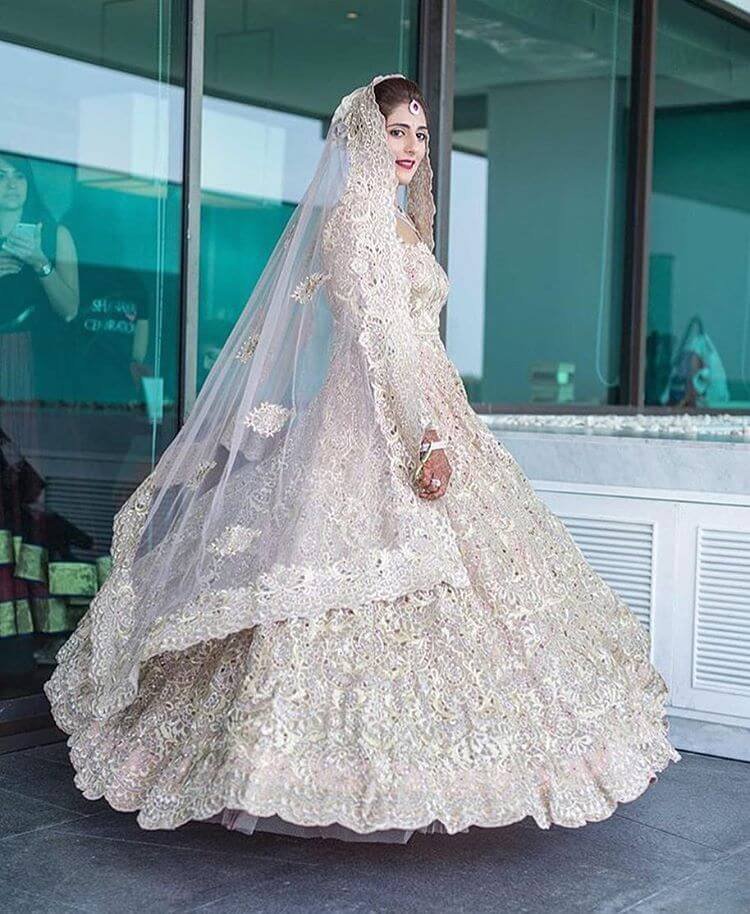 You can wear peach and pair it with floral jewellery for a more delicate look.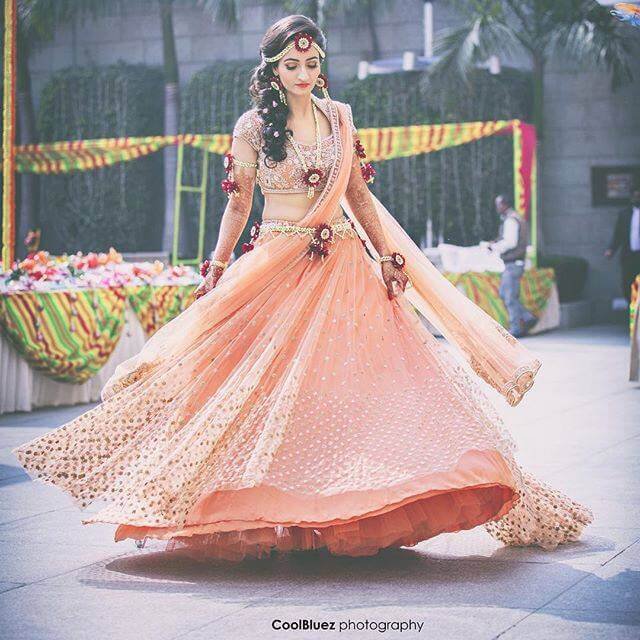 Look different and elegant by opting for a printed lehenga.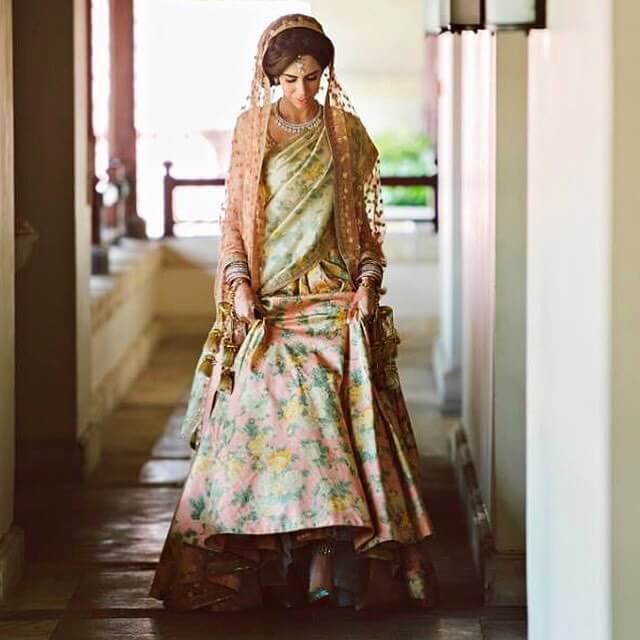 Add a burst of color by opting for an embroidered lehenga with intricate work.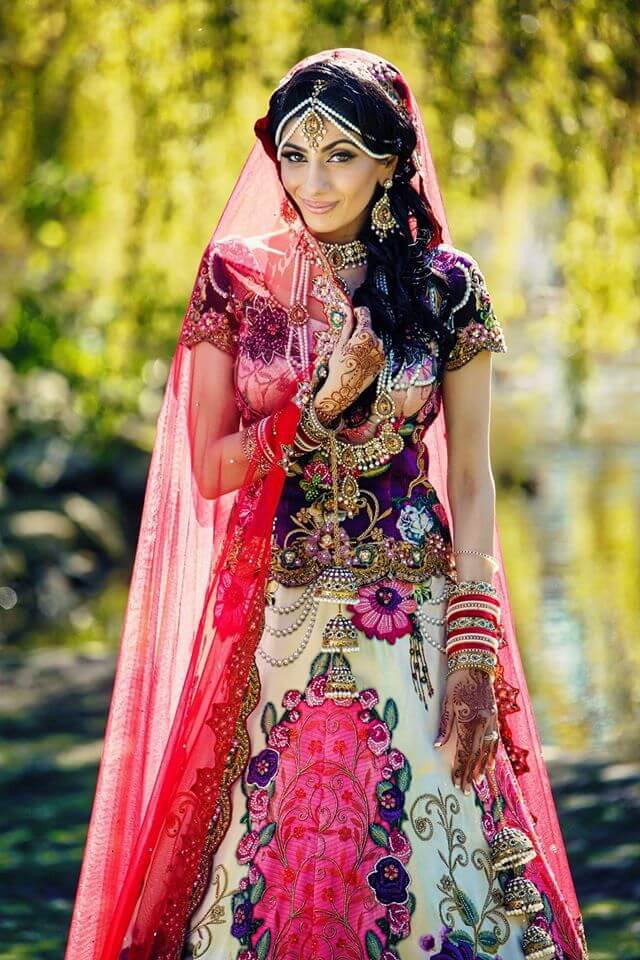 From a mint-colored bridal lehenga with golden work on it to a peplum choli, this outfit will set you apart.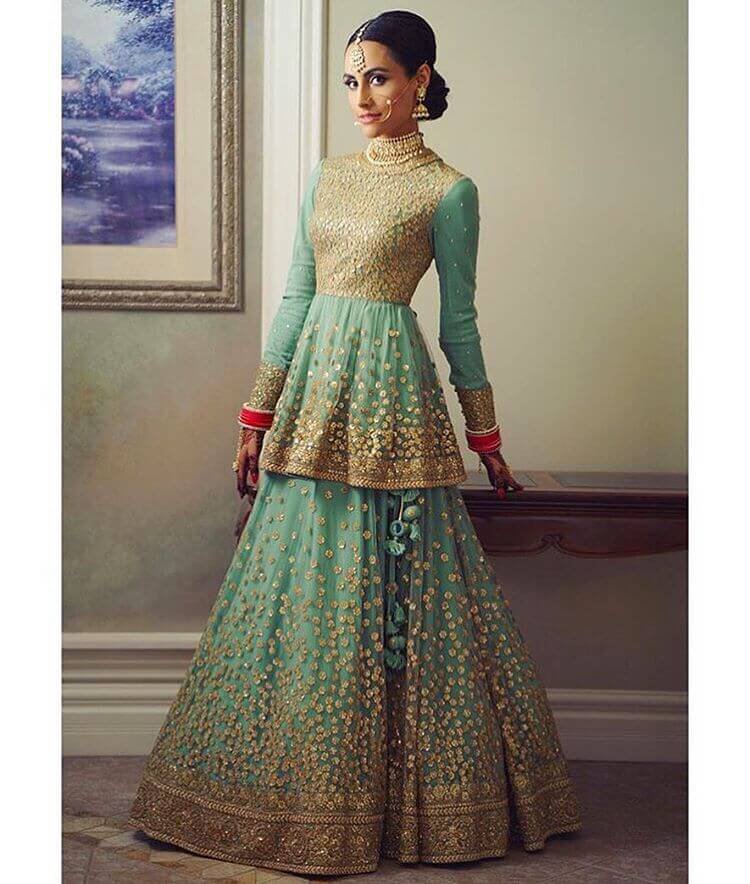 Orange is a color as bright as red but still different and unconventional. Good embroidery work will only add to the appeal of your bridal look.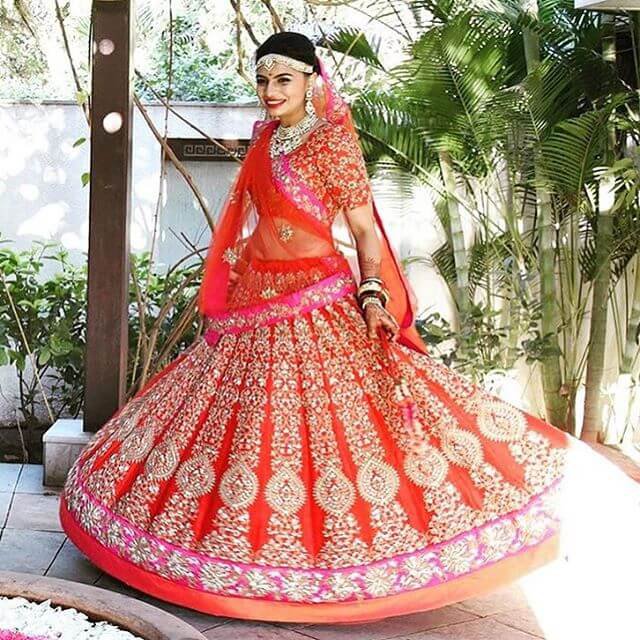 Opt for a bright shade of pink to combine color and elegance.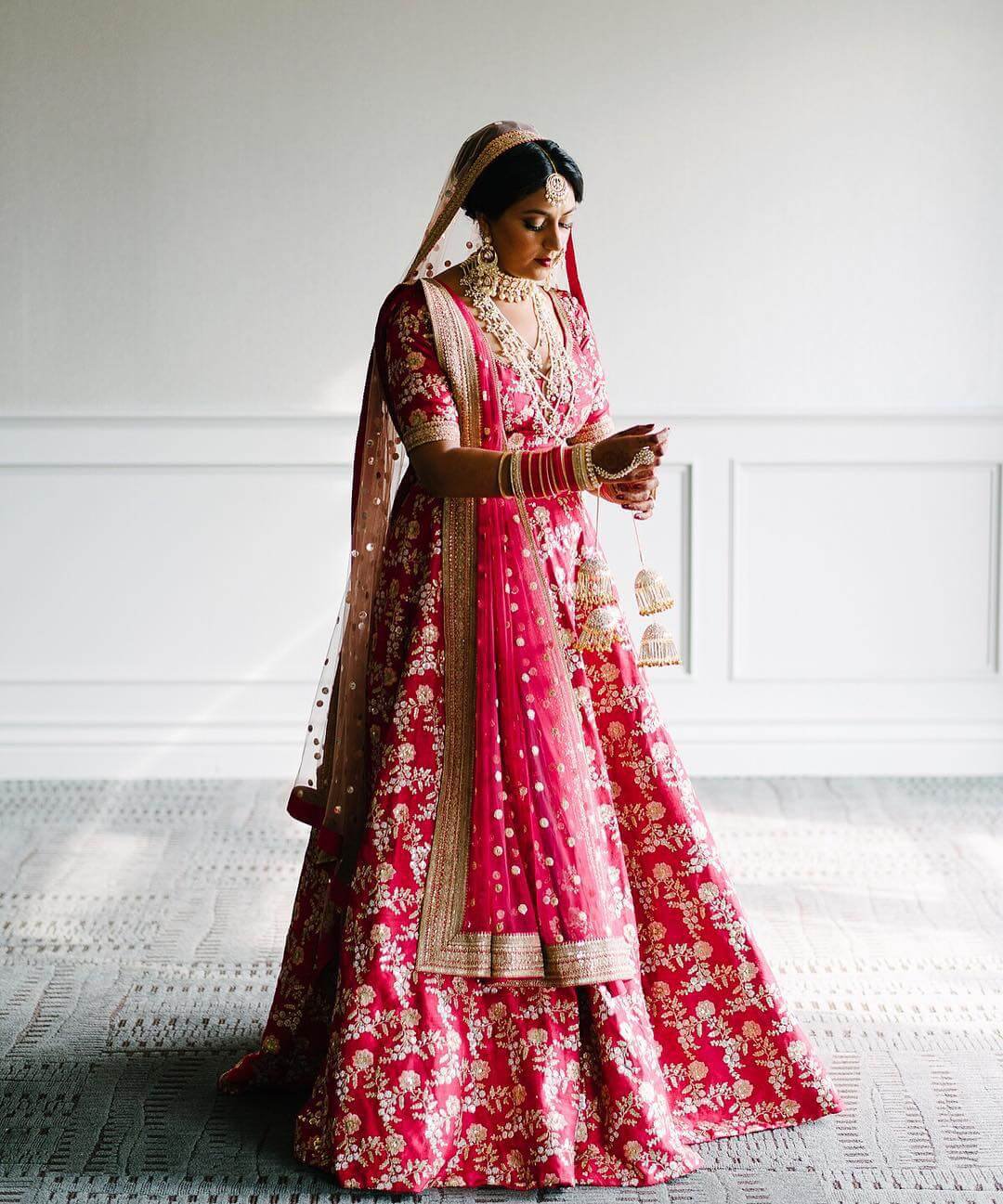 Take a subtle pink and add some bling to it for the perfect bridal lehenga.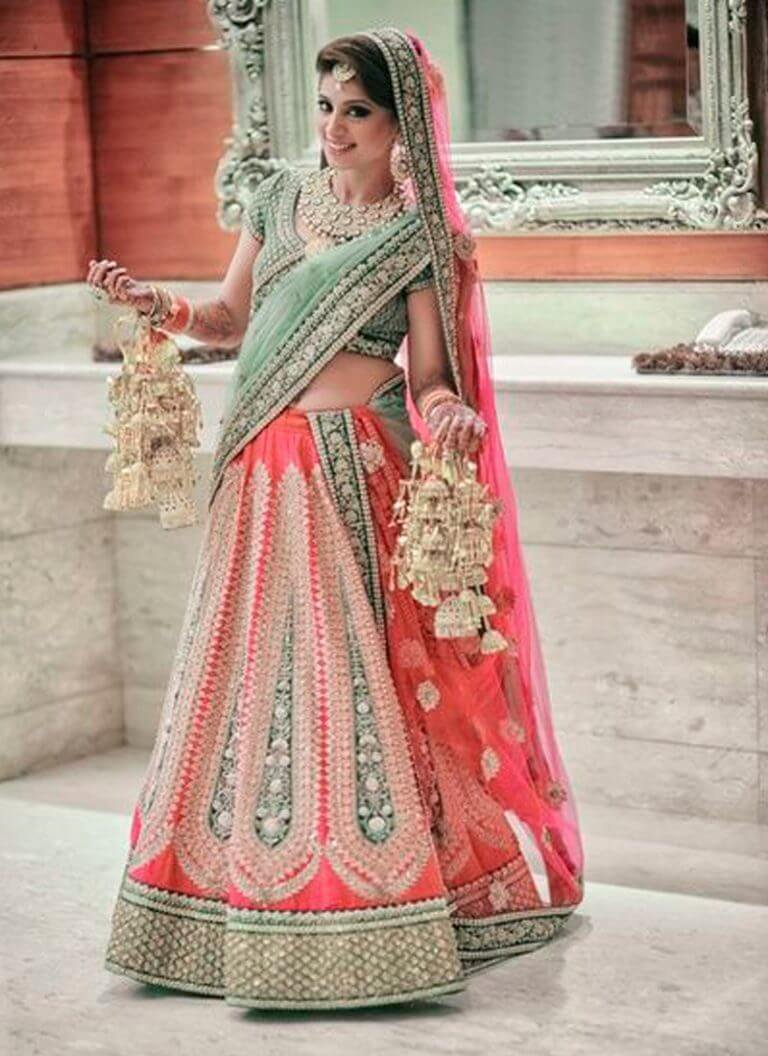 A soothing shade of yellow with some work on it will add brightness and beauty to your look.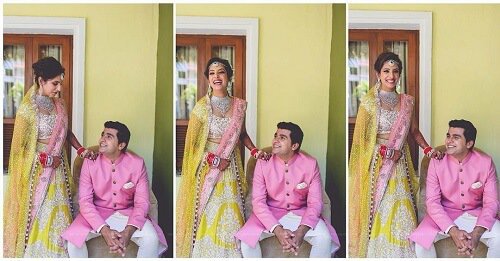 A subtle powder pink exudes charm and elegance.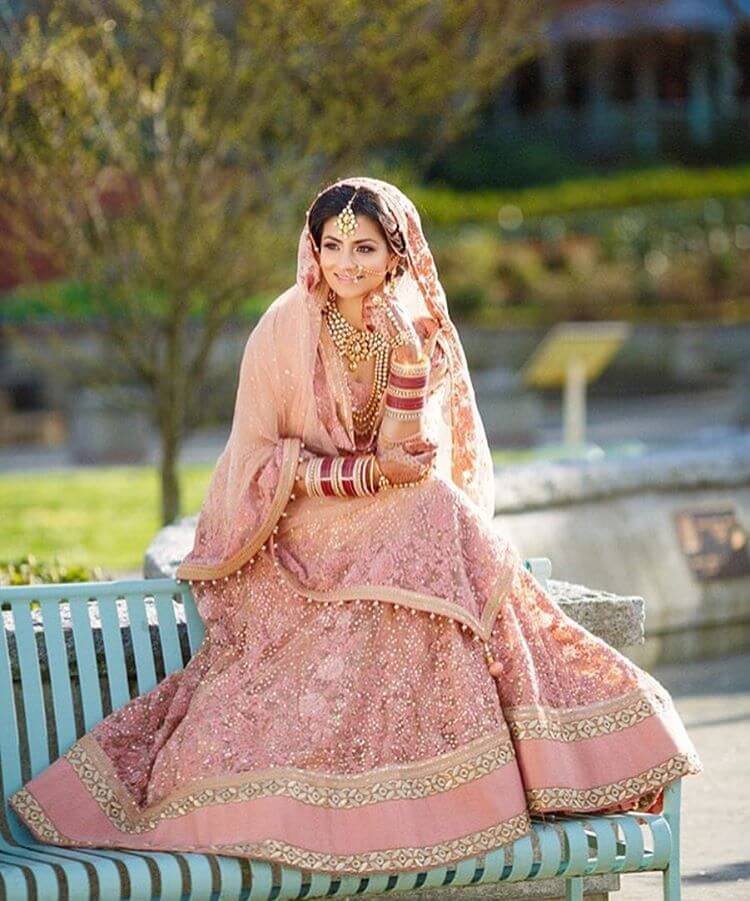 How about adding a double dose of bling to your lehenga to add to the bridal shine.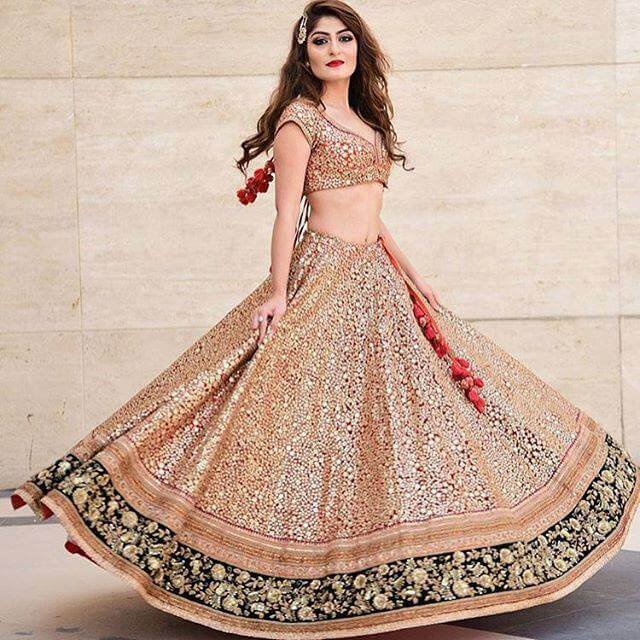 And here's something for the bride looking to connect with the glorious tradition of India.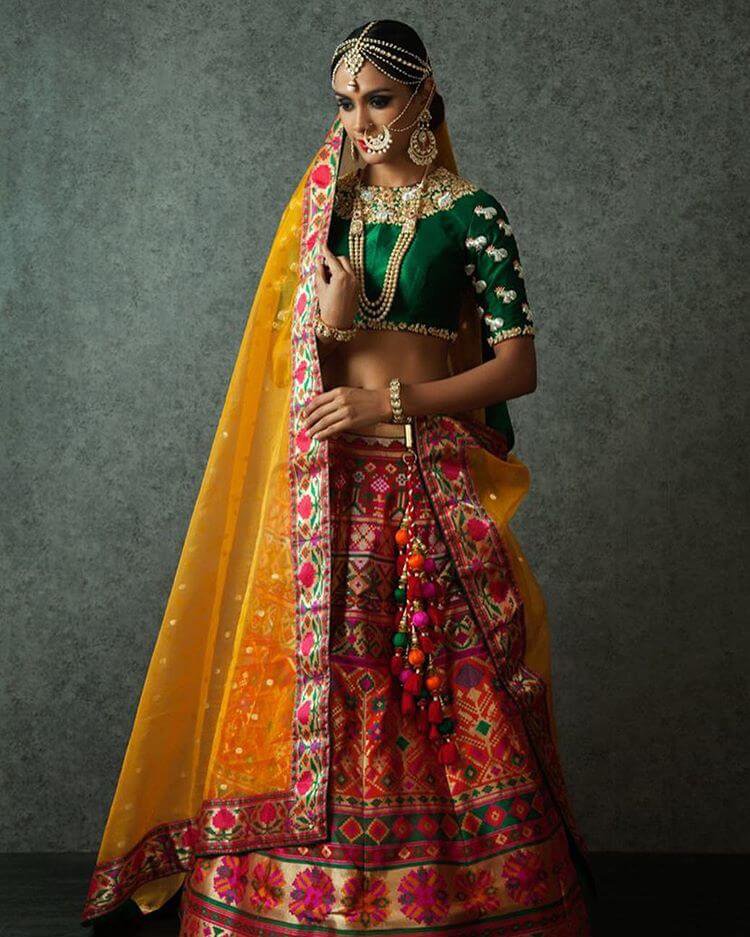 A deep purple will make you look bold and help you stand out.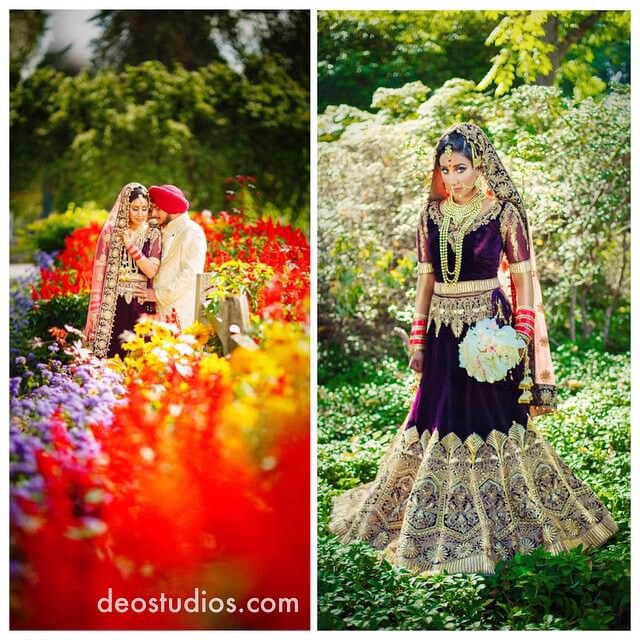 Golden work on a green lehenga with a pastel pink dupatta will make you the envy of everyone's eyes.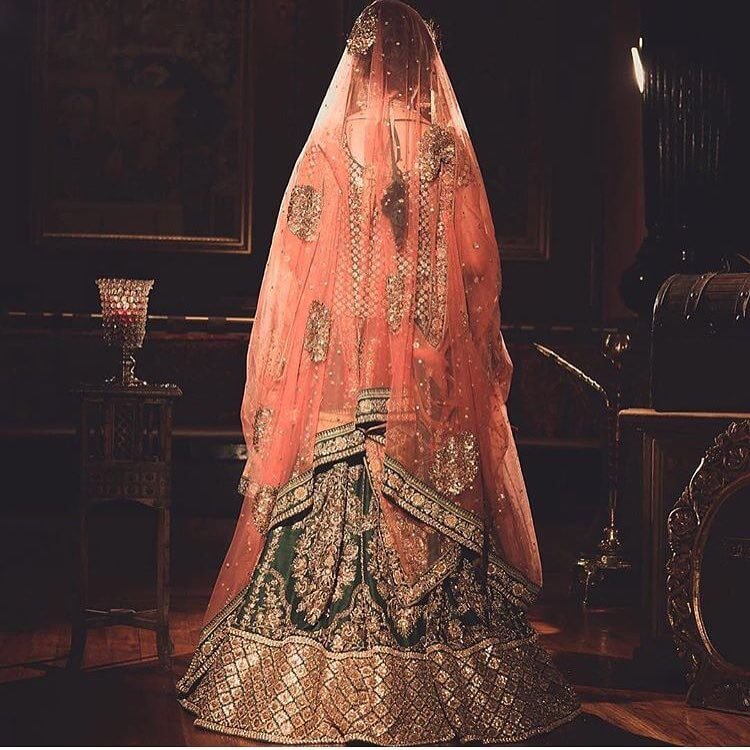 Add an ombre touch to your wedding lehenga and watch the different hues unfold!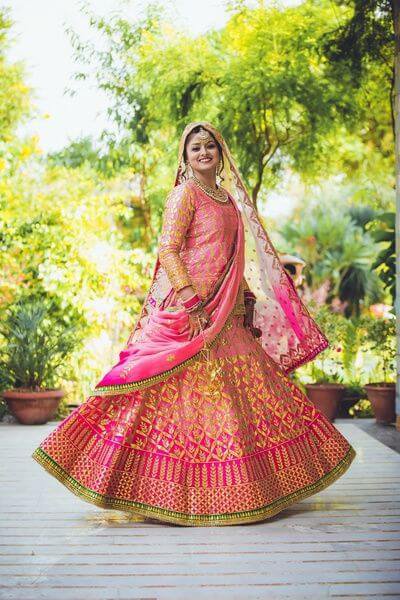 Take one color and add a thick border to it. Here the bride chose pink and went for a green border. A little contrasting never hurt a bride.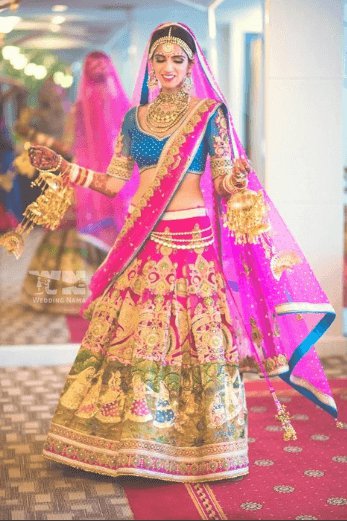 Still think nothing beats red? Think again!