While Delhi has some great places to hang out, or grab a bottle of labelled beer with friends, let's just take a moment to appreciate the breweries, microbreweries and brewpubs in Gurugram that serve freshly brewed beer. Ranging from Belgian wheats to more flavoured brews like apple ciders, these outlets do good for the beer and the belly! 
1. Nowhere Terrace Brewpub Cafe
Where: DLF Cross Point, Gurgaon 
It's one of the most popular brewpubs in the NCR. Nowhere has a spacious setting, along with outside seating available. They have live bands, DJs and most of all, great beer options. Add to that an extensive food menu that ranges from bar snacks to main courses that are just as delicious. 
Price for two: Approximately ₹1,500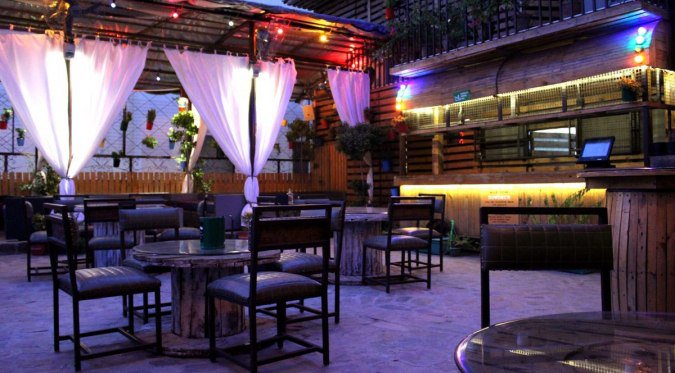 2. Manhattan Bar Exchange & Brewery  
Where: Global Foyer Mall, Gurugram
Located at the Global Foyer, it's hands down one of the prime reasons why people still visit this particular mall. Manhattan has been around for a while now and has quite a fan following amidst the Gurgaon crowd. They have a rustic and spacious setting and are crowd pullers in terms of their fresh brews, the live music scenes as well as comedy nights. 

Price for two: Approximately ₹2,000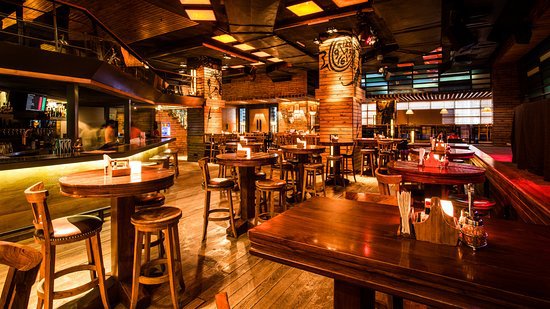 3. Open Tap
Where: Vatika Business Park, Gurugram
Open Tap calls itself a fresh beer cafe for its decor and ambience. But, the fresh beer, combined with the great food they offer makes it a must visit if you love your beer and your belly. It's almost always full, irrespective of whether it's a weekday, or a weekend. What makes it all the better is the music here. Oh, and they don't do prior reservations so you'll have to wait for your turn but it will be worth every minute. 
Price for two: Approximately ₹2,000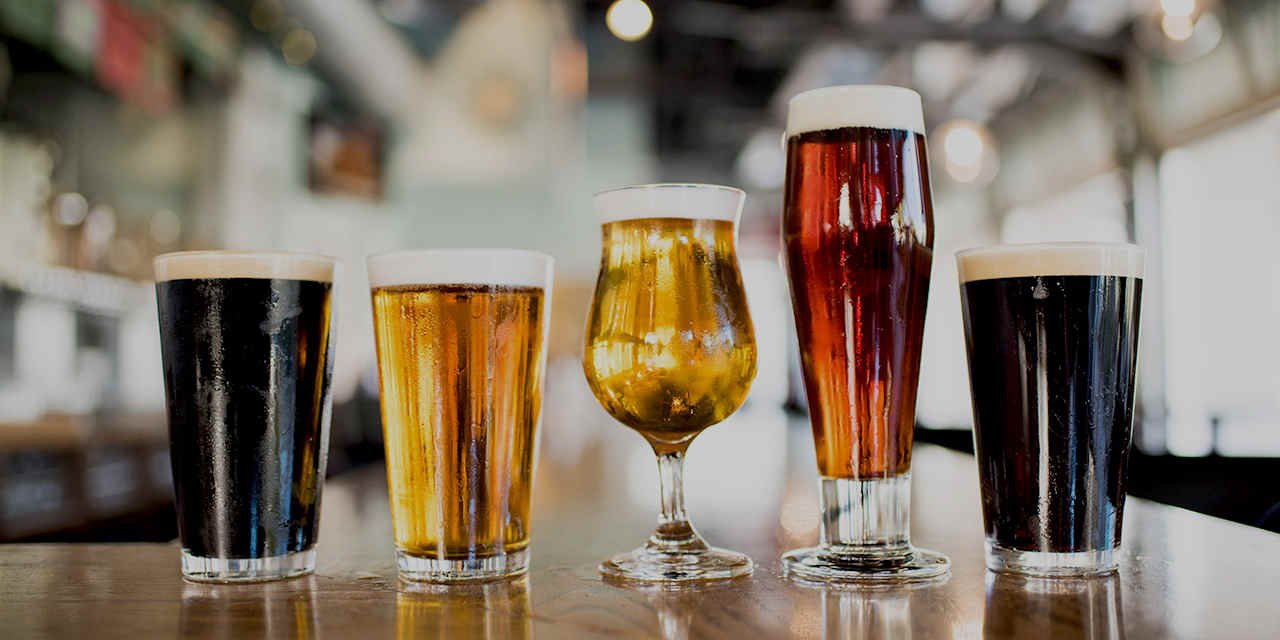 4. Duty Free | Vayu Bar 
Where: Sector 29, Gurugram 
While this place has an interesting and expansive menu when it comes to alcohol, do yourself a favour and skip to the fresh brews and knock yourself out! They have an interesting range of Belgian wheats and Hefeweizen and come up with great deals for you to make the most of every month. Plus, the amount you can order and drink at the price points, is unbelievable! 
Price for two: Approximately ₹1,700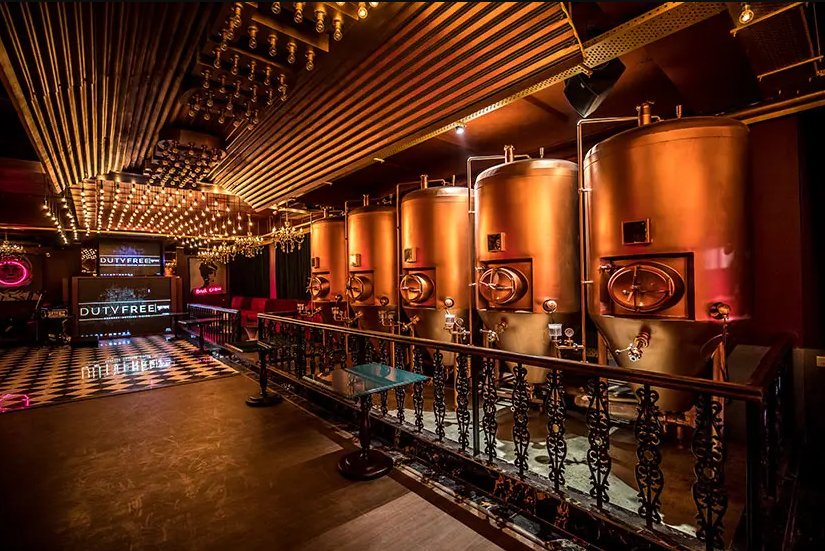 5. Bronx Brewery & Bar Exchange 
Where: Sector 29, Gurugram
Again, one of the older places in the NCR, the Bronx now has a patronage of its own. Located in the heart of Sector 29, it's got this cozy Irish vibe going on, paired with live music scenes. You can rest assured you'd have one of those jolly good times here while you drink your beer with friends here. Great for the price points, too. 
Price for two: Approximately ₹1,500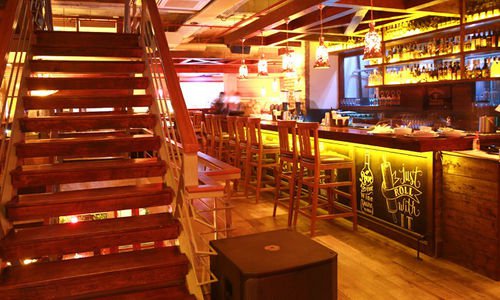 6. Prankster
Where: Sector 29, Gurugram
Prankster's popularity has grown insanely and is a popular haunt for most of the millennials in the NCR. They have great indoor and outdoor seating, they broadcast live sporting events, have great music going for them. Team that with their fresh brews and a decent pricing and you've got yourself going there at least twice a month for a good beer fix. Lookout for their Unstressed Wednesday deal that gives you unlimited beer starting at 999. 
Price for two: Approximately ₹1,500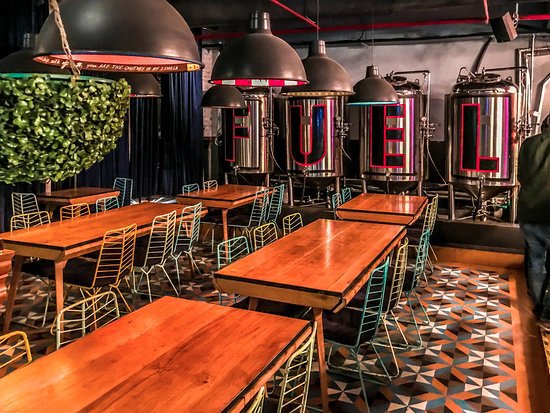 7. Striker Skybar 
Where: South Point Mall, Golf Course Road
If you're looking for a fabulous food menu, don't keep your expectations to high. Striker's Skybar is great for its beer options. In fact, I recommend their Apple Cider as well as their Wheat beer. They even have a special blend that will have you going back for more. They're a part indoors-part terrace setting. The food is good to keep your stomach filled while drinking, don't expect an expert menu there. Visit for the beer, the music and the vibe. 
Price for two: Approximately ₹1,500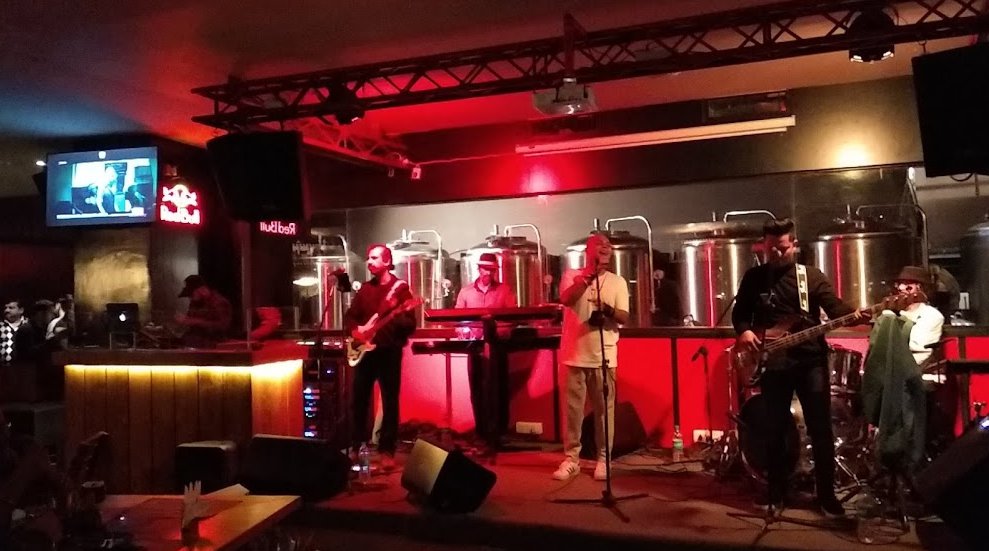 8. 7 Degrees Brauhaus 
Where: DLF South Point Mall, Golf Course Road
This was one of the early breweries that opened in the NCR and for the longest time it was one of the best beer hubs in the NCR. 7 Degrees Brauhaus was the complete German beer experience – the fresh brews, the sausages and the entertainment experience. 7 Degrees Brauhas has a patronage of its own and while it's under renovation currently, it's still worth a mention on this list.
Price for two: Approximately ₹3,000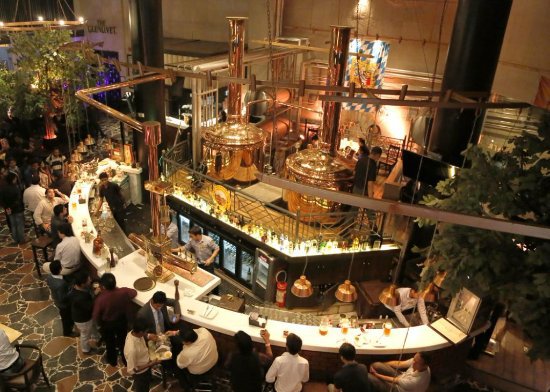 Just say 'prost' and chug!