There is nothing more joyous than sipping a hot cup of perfectly brewed tea, right? With chai being the bae of the majority of people out there, it is our moral responsibility to throw some light on places that serve the most delicious and soul-satisfying cuppa. So here we are with a list of 12 places in Delhi/NCR that will take your chai drinking experience to another level.    
1. Kunzum Travel Cafe 
Kunzum Travel Cafe is a haven for art and travel enthusiasts. The cafe is loaded with travel books, journals along with a variety of lip-smacking tea flavors. 
Address – T-49, First Floor, Hauz Khas Village, New Delhi   
2. Triveni Terrace Cafe 
A quiet secluded corner in Mandi House, Triveni Terrace Cafe is that perfect setting where you can spend a leisurely evening with friends. Opt for the outdoor or the indoor seating and enjoy their Masala Chai and a delectable plate of Pakoras with fresh mint chutney. 
Address – Triveni Kala Sangam, 205, Tansen Marg Delhi, India  
3. Jugmug Thela 
This is a brilliant concept if you ask me. You can choose to buy their blends online or track the thela around Delhi to enjoy an awesome cup of tea and coffee. Try Chat-pa-Tea or the 12 Spice Masala Chai. Bet you won't regret it! 
Address – Shed No 4, Khasra No 258, Champa Gali, Lane No 3, Westend Marg, Saidulajab, Saket, New Delhi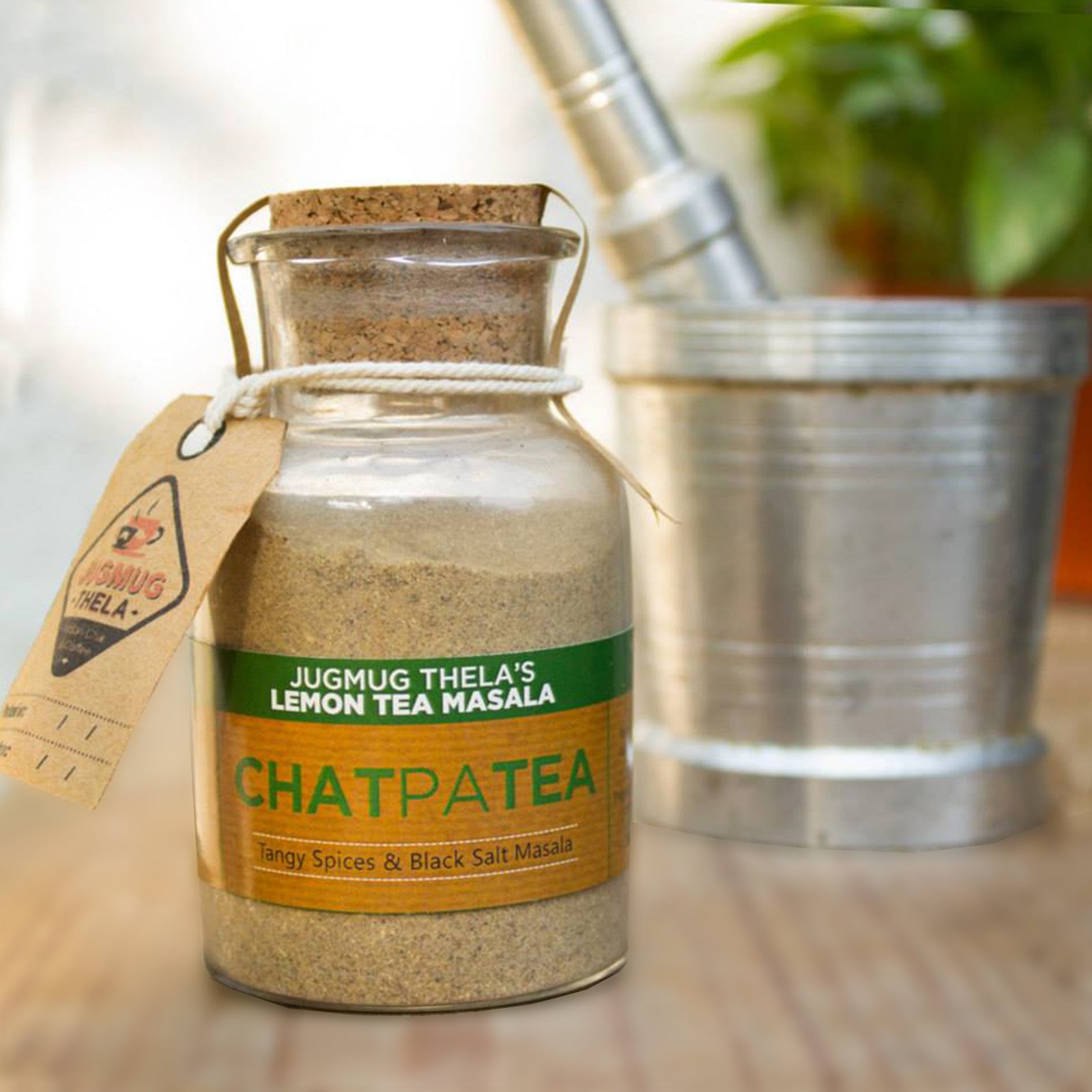 4. The Tea Room By Blossom Kochhar 
This place with amazing ambiance holds a lovely tea collection made out of freshly brewed tea leaves in various flavors from around the world. The Tea Room has an in-house tea brewery where they mix flavors and concoctions which is the secret of some of the best teacups. 
Address – Part One, Hauz Khas Village, New Delhi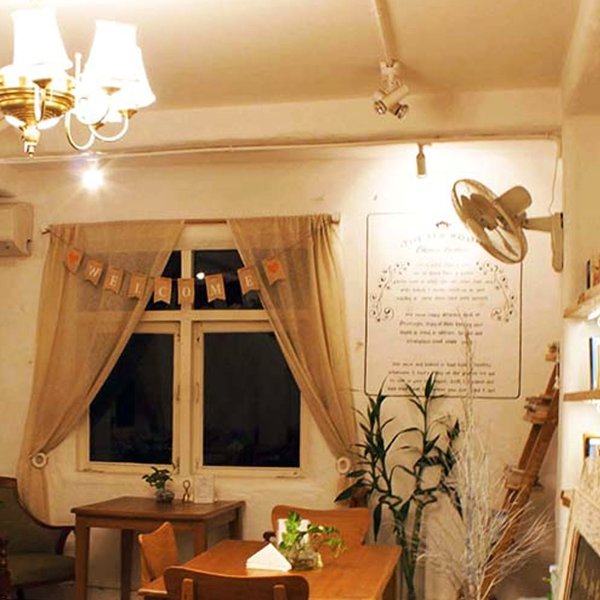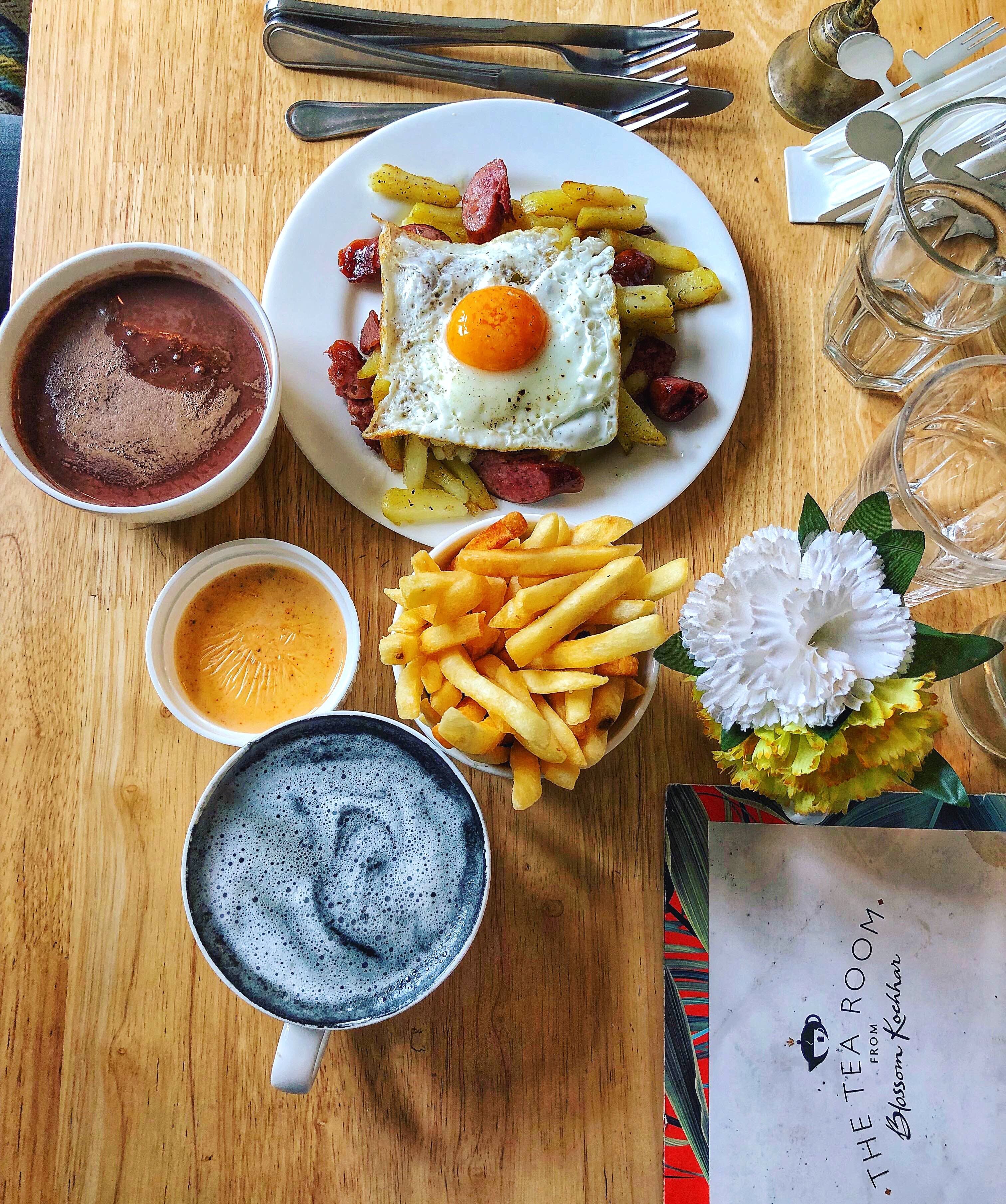 5. The Brew Room 
This cafe with a warm ambiance and pretty interiors is one perfect place to visit for a tea date with your special someone. The Brew Room serves perfectly prepared Lavender White Tea, Marigold Green Tea and many more.
Address – C16, 1st Floor, Opposite IIT Gate, SDA, New Delhi   
6. The Potbelly Rooftop Cafe & Kitchen 
It is a rare treat to find a Bihari restaurant in the capital with an artsy and shabby-chic look. The Potbelly Rooftop Cafe & Kitchen is a fabulous place to give your tastebuds a ride of authentic masala tea and lush mixed fruit iced tea. 
 Address – 116-C, 4th Floor, Shahpur Jat, New Delhi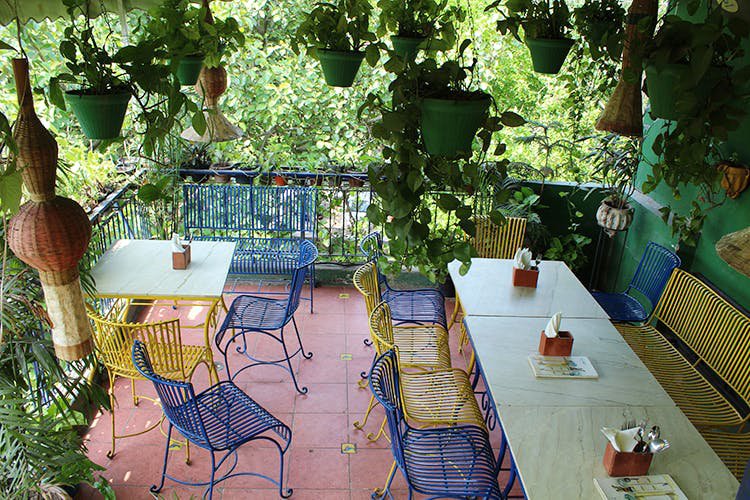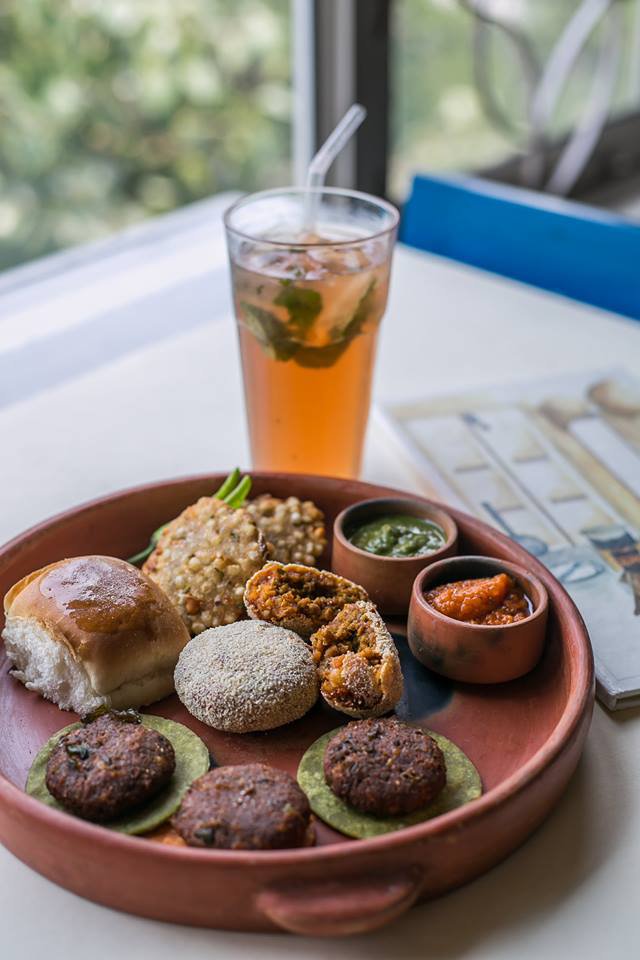 7. Cafe Lota 
Bamboo slices the sunlight into flattering stripes at this outdoor cafe that offers a modern version of traditional Indian delicacies. Sample its take on the freshly brewed Assam tea leaves in the form of their chef special masala chai. 
Address – Crafts Museum, Bhairo Marg, Pragati Maidan Delhi, India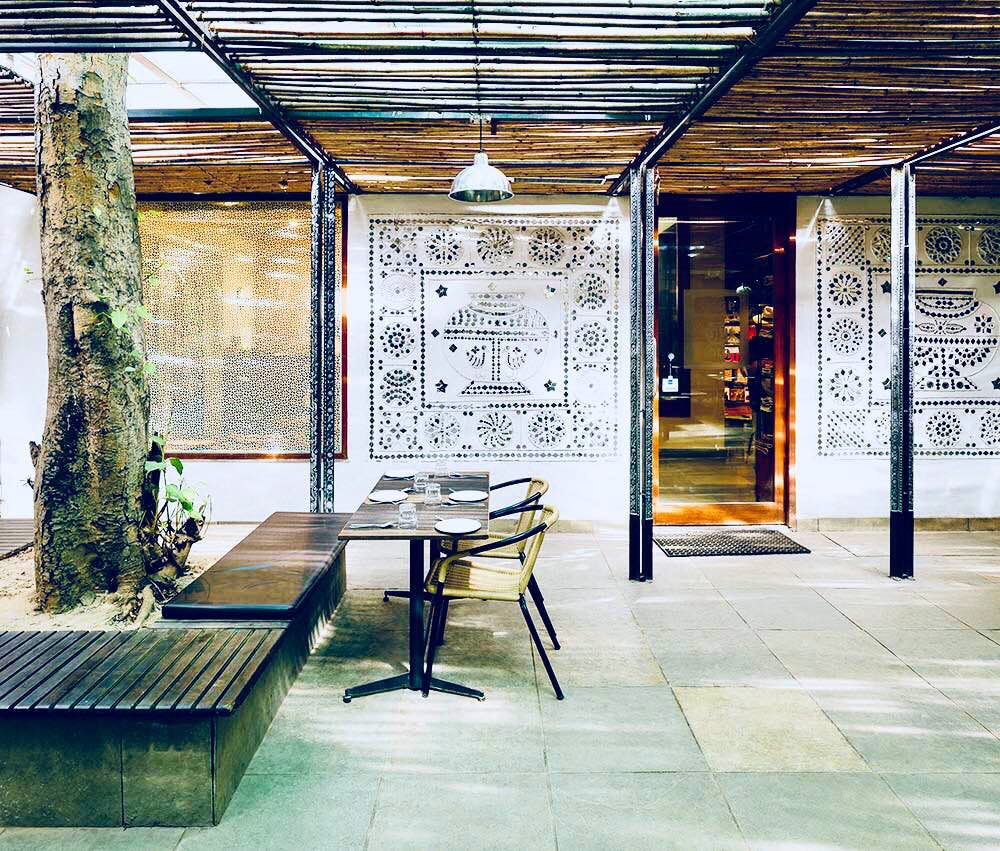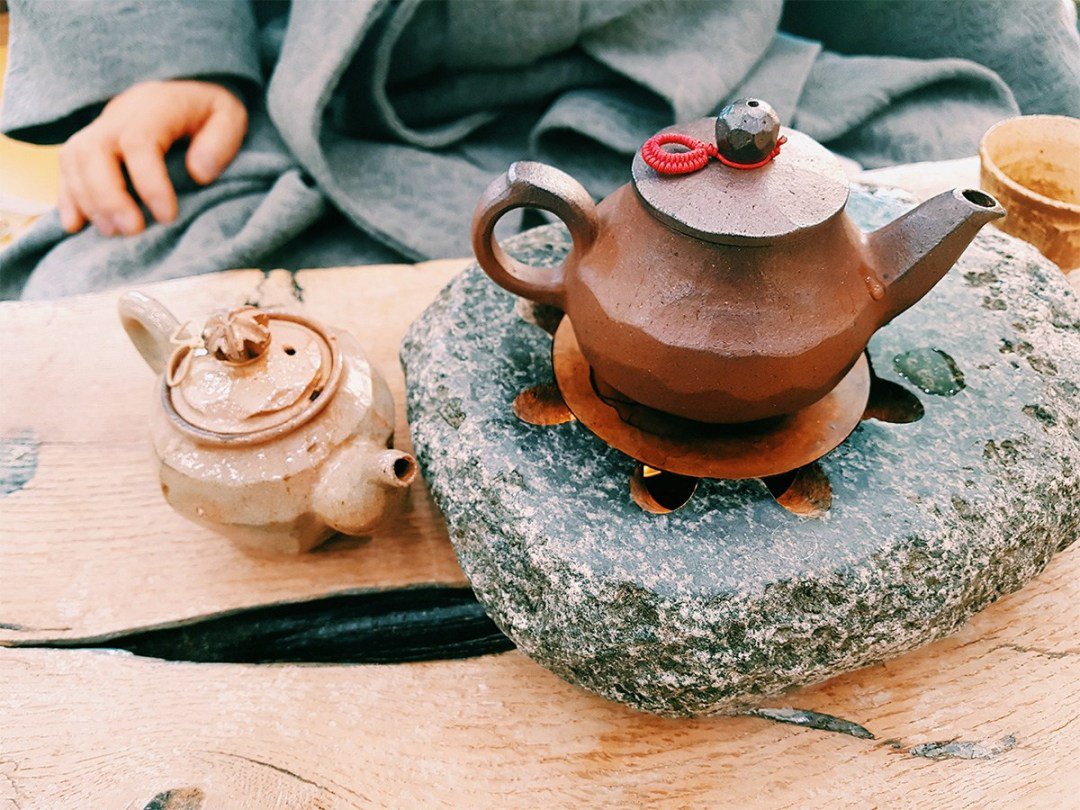 8. Mister Chai 
Mister Chai is another wonderful place that serves splendid tea varieties. The menu presentation is very unique, the ambiance is exhilarating and mind-boggling with a staff that is super friendly and courteous. 
Address – Lobby Level, Shangri-La's – Eros Hotel, 19, Ashoka Road, Connaught Place, New Delhi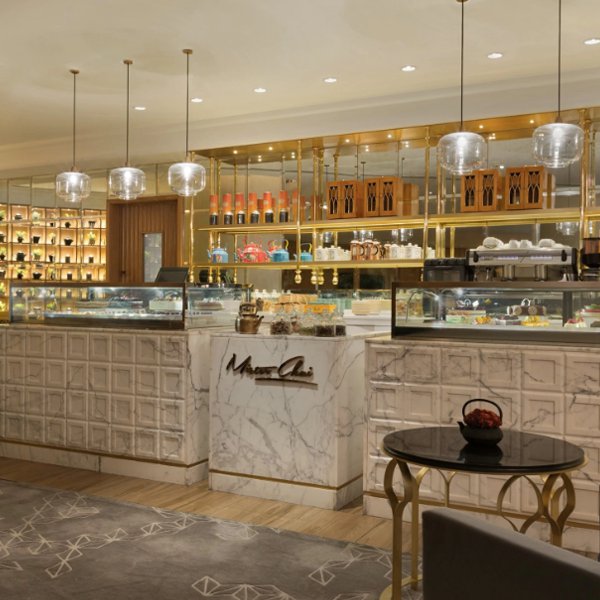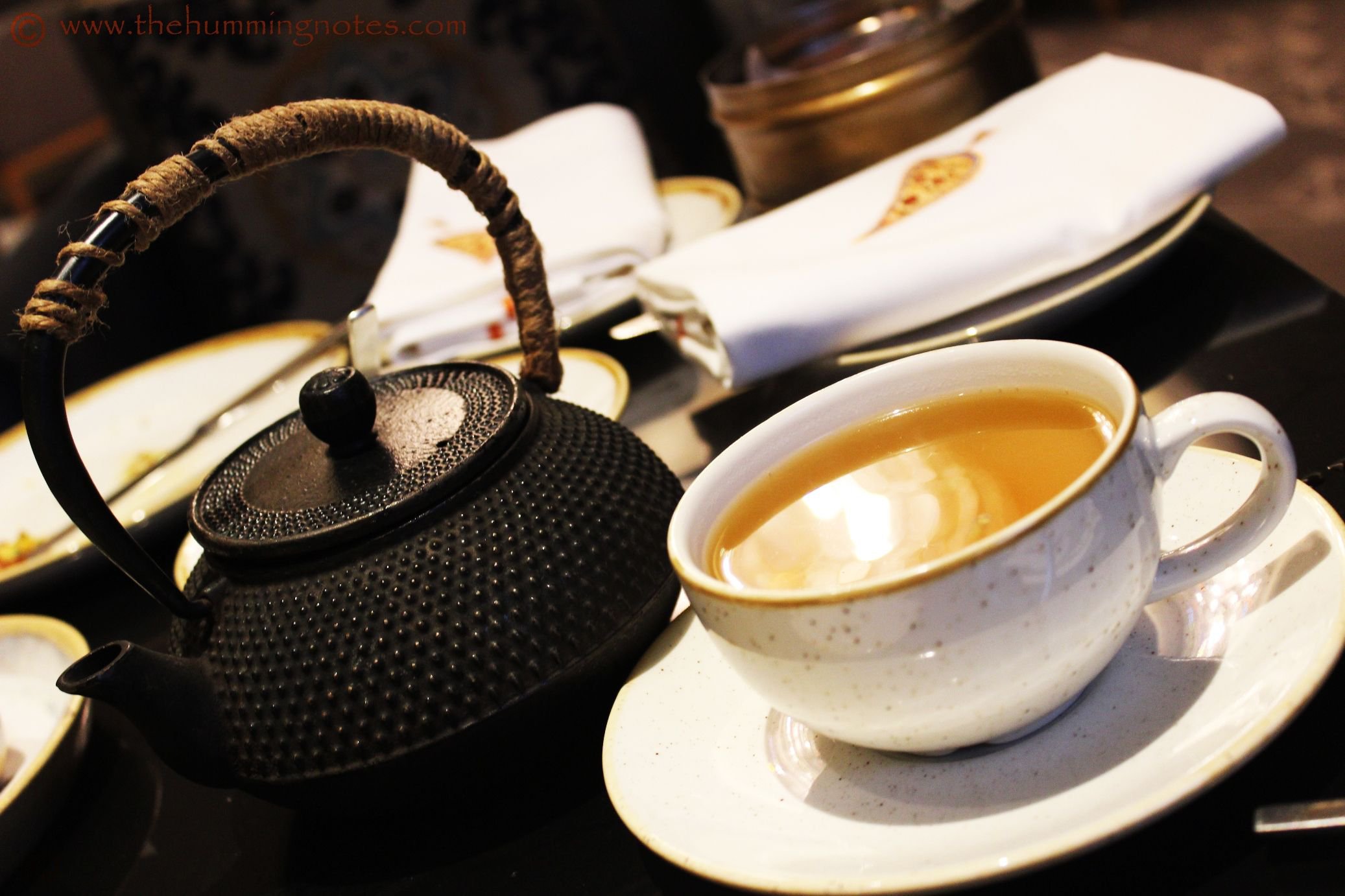 9. Coast Cafe 
Coast Cafe is a light and bright restaurant with views over the parklands of Hauz Khas. The cafe serves hit-the-spot pink rhododendron iced tea and mustard-tossed fries. You must try it once in your life! 
 Address – H-2, 2nd & 3rd Floor, Hauz Khas Village, New Delhi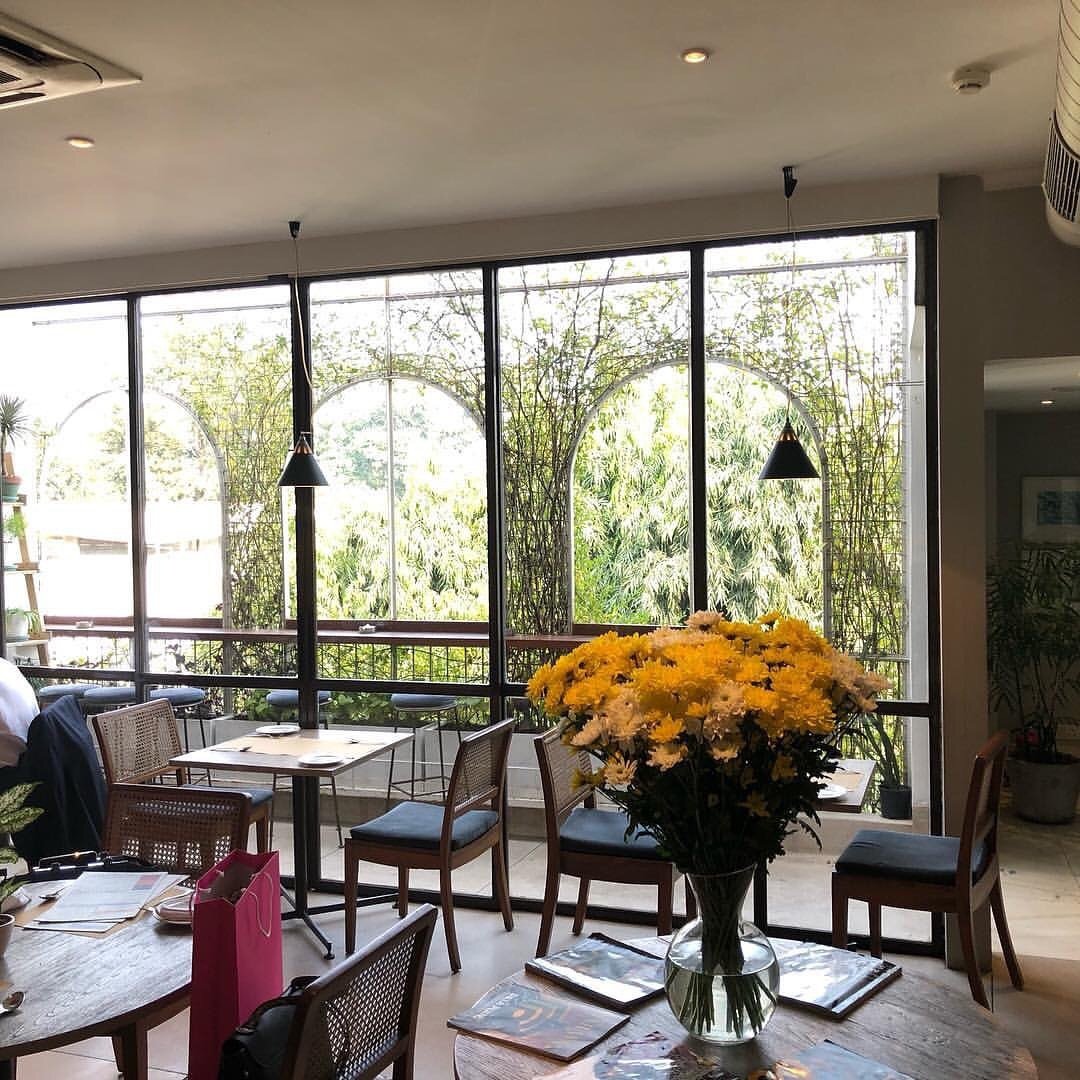 10. Cha Bar 
Cha Bar holds in its collections the most comprehensive, serious collection of teas from India, Sri Lanka, China, Japan and even further afield. Not surprisingly, there are a number of single estate teas as well as rare specimens like white tea. Ayurvedic tea, as well as cultural preparations, make this delightful hub an unmissable treat. 
Address – N 81, Oxford Bookstore, Connaught Place, New Delhi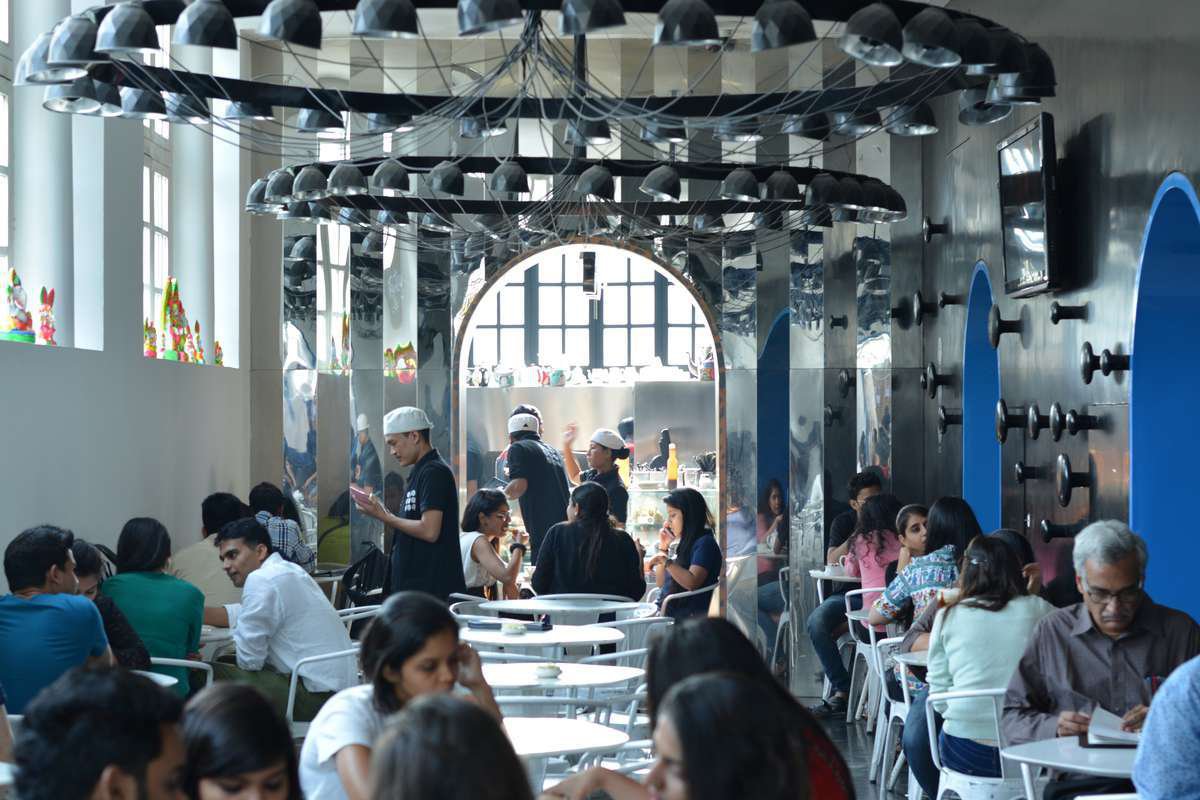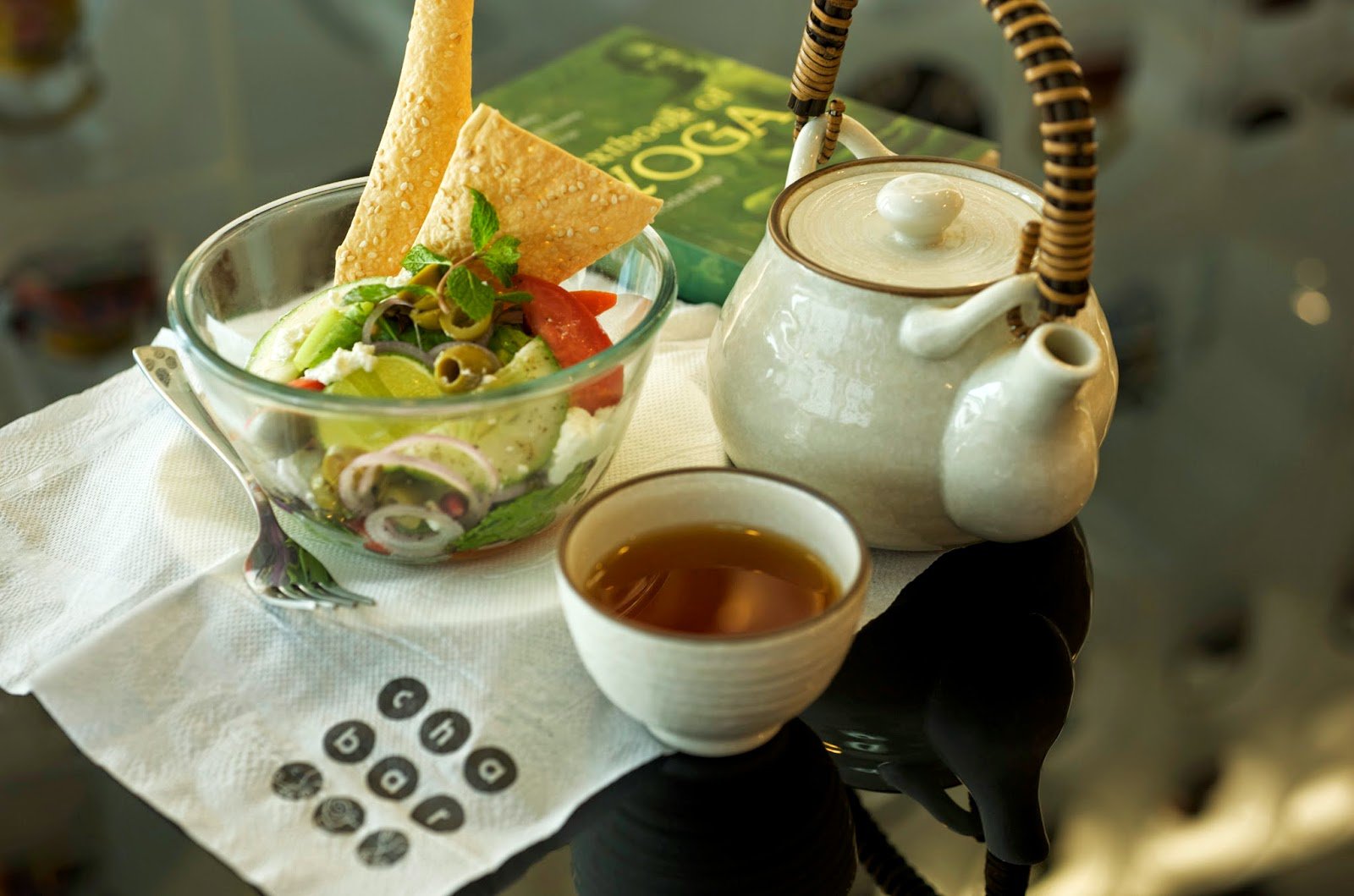 11. Sancha Tea Boutique 
Conveniently located in the Santushti Shopping Arcade, this boutique shop is the place to experience the art of tea. If you are a connoisseur, you will find yourself endorsing this place to all. If you are not, you will fall for it instantly! 
Address – Shop no 3 , Santushti Shopping Complex,NWC Airforce, Race Course Rd, Chanakyapuri, New Delhi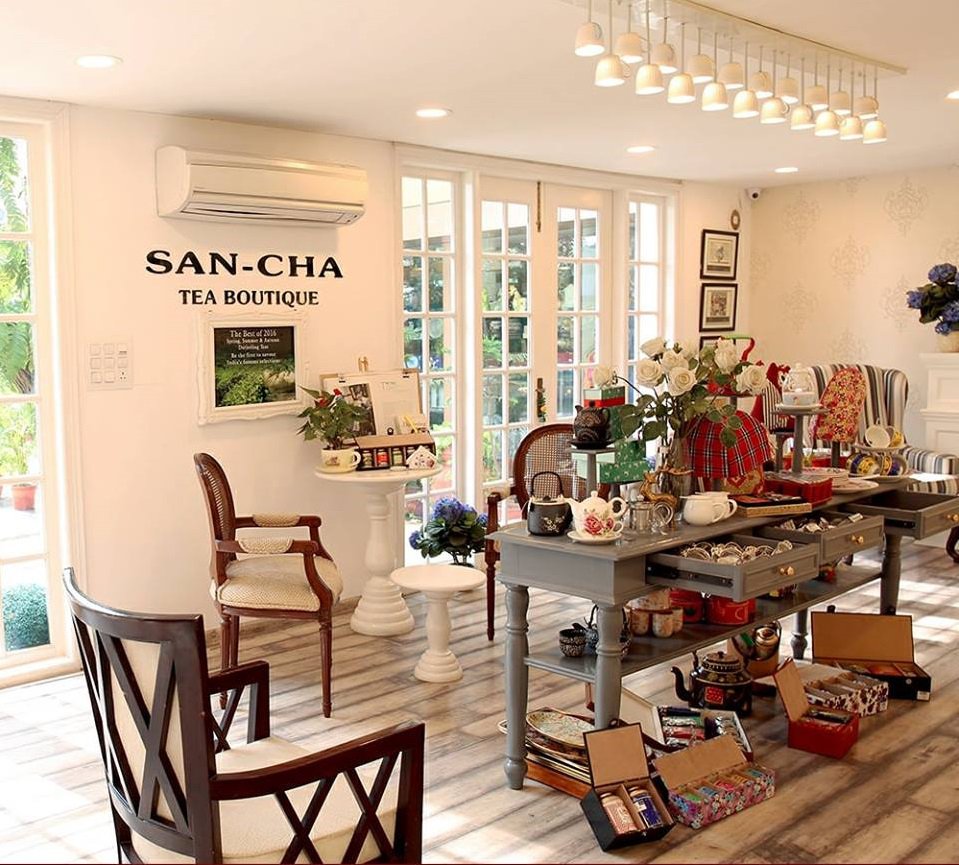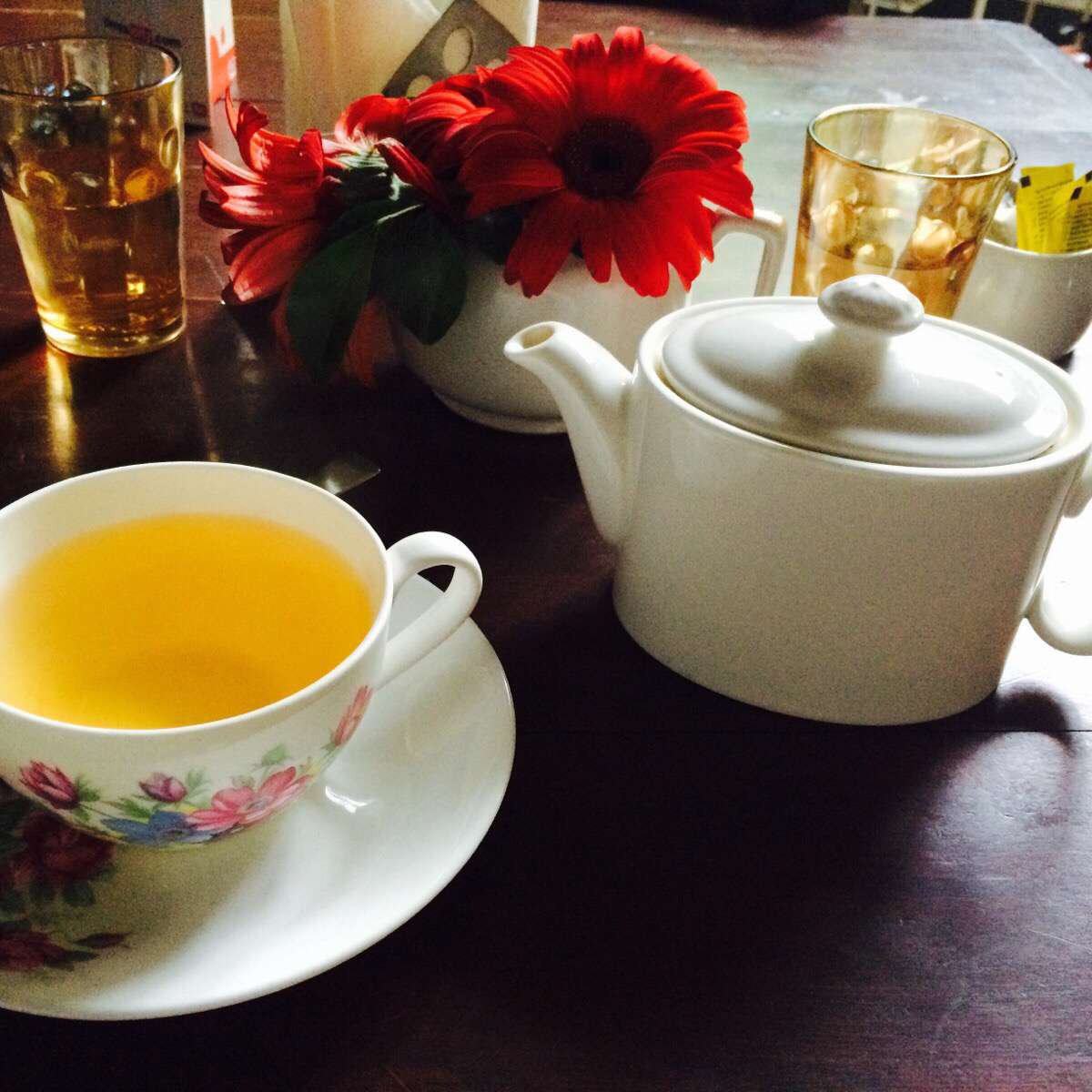 12. Elma's Tea Room 
The collection of delectable sweets and savories here make me want to keep going back. An array of options in the tea and coffee section make those treats even more worthwhile. 
Address –  31 Hauz Khas Village, 2nd Floor, New Delhi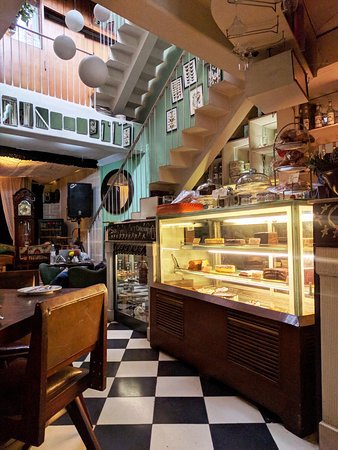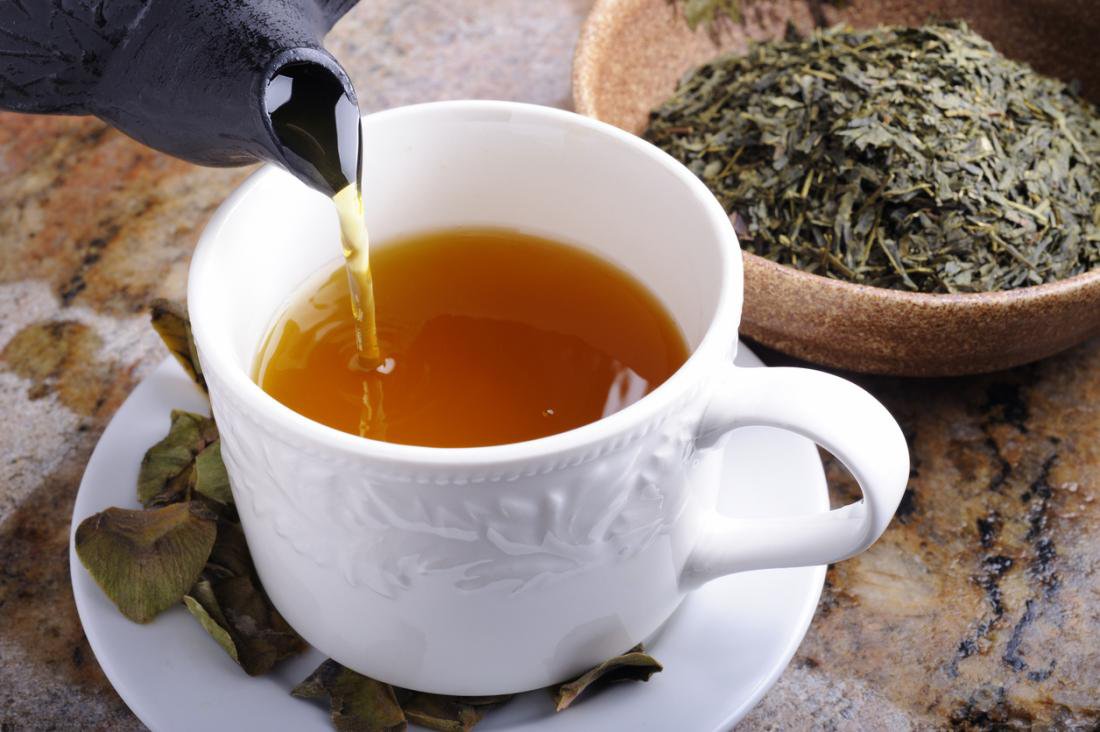 Well, I have started craving for a hot cuppa. Have you?