12 October, 1891 marks the birthday of Maharaja Bhupinder Singh, named as one of the most indulgent and kinky princes of India. After the death of his father Rajinder Singh, Bhupinder was crowned the Maharaja at the tender age of nine.
Maharaja Bhupinder Singh has left a deep impression on the sands of time and was not only symbolised as the epitome of luxury but was also popular for his, ahem, kinky ways of life. And when we say kinky, we mean really kinky.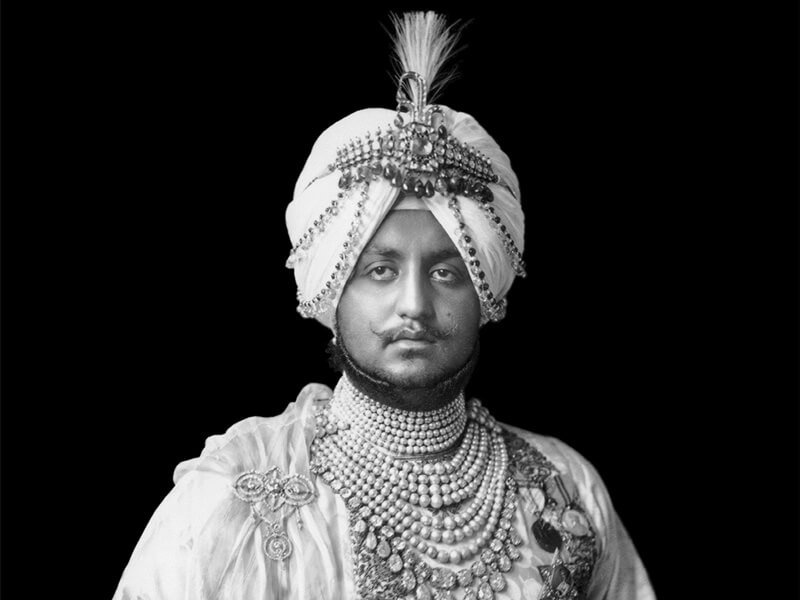 Maharaja Bhupinder Singh ruled the princely state of Patiala from 1900 to 1938. Among his many accomplishments, from being an Indian representative at the Imperial War Council in World War I to donating a considerable amount for the Ranji Trophy and representing Sikhs during the Round Table Conference — was his major affinity for opulence.
He was the first man in India to own an aircraft, which he bought from the United Kingdom.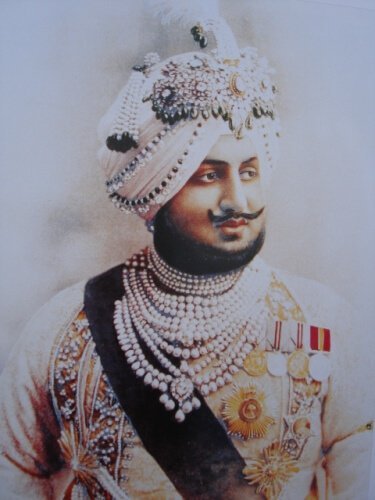 In 1926, he sent a trunk full of precious gems, jewellery and the seventh largest diamond in the world to Parisian Jeweller Cartier SA to get Patiala Necklace made. It is said to be one of the most expensive pieces of jewellery ever made at a whopping $25 million.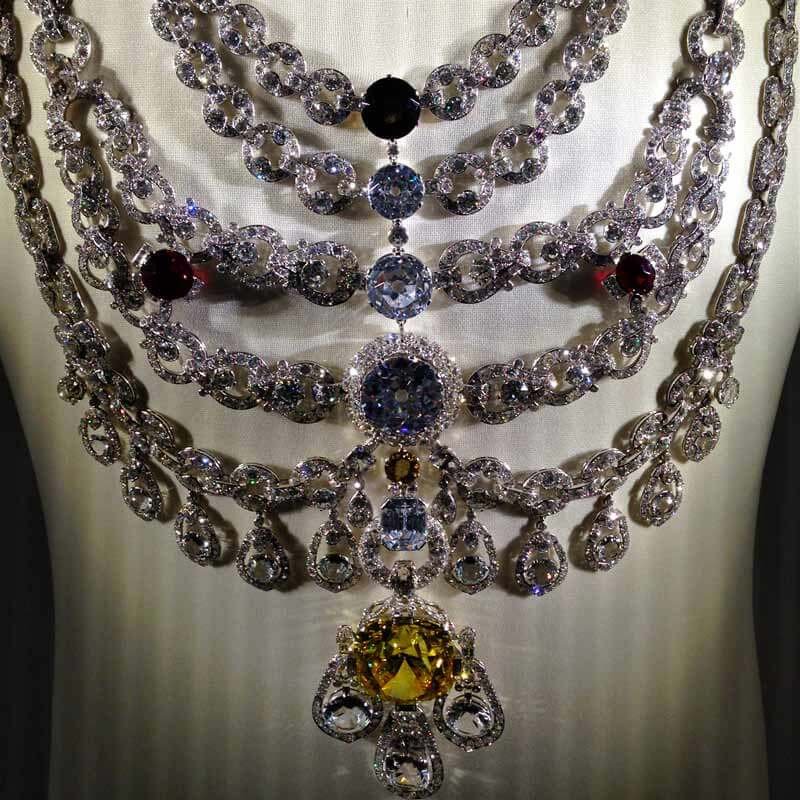 If this wasn't enough, he is also said to have an entire fleet of Rolls Royce at his disposal, their number estimated anywhere between 27 to 44 with more than 20 of them forming a part of his motorcade.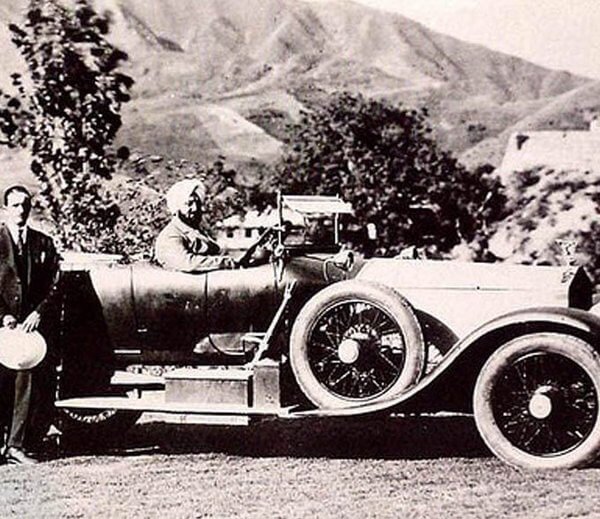 In 1922, he commissioned a 1400 piece dinner set — made wholly in silver and gold — to mark the Royal tour by the Prince Of Wales. He was also a dear friend of Hitler's, who gifted him a rare Maybach car.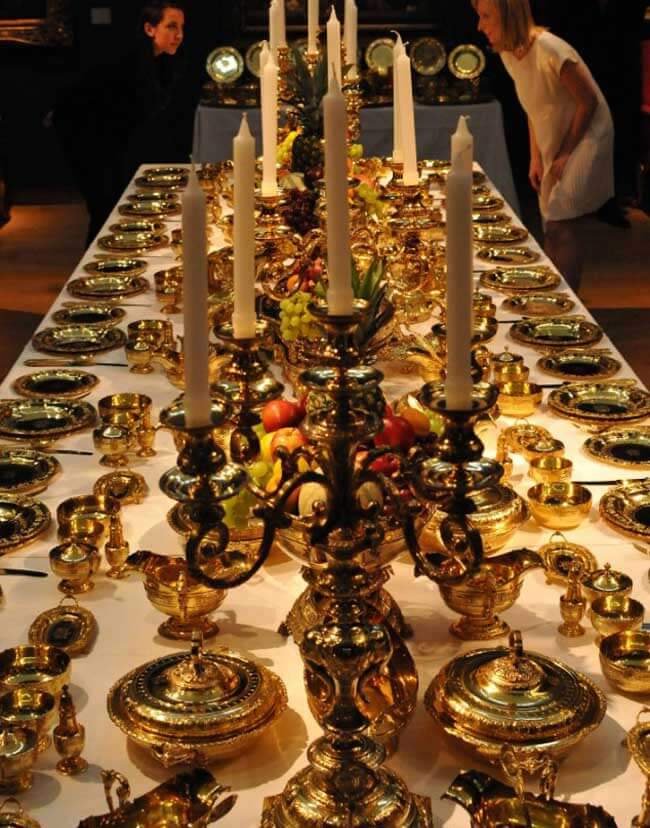 Impressive, isn't it?
But according to several books and resources, Maharaja Bhupinder Singh's lavish lifestyle wasn't all about charity and goodwill. In a review of a book titled 'The Magnificent Maharaja', Khushwant Singh remarked: 'He was a headstrong bully, a debauch, drunkard, womanizer and philanderer.'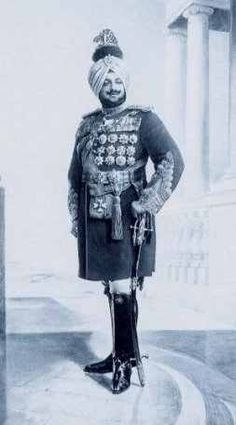 In another book called Freedom at Midnight by Dominique Lapierre and Larry Collins, they said, "it had been the custom of the Maharaja to appear once a year before his subjects naked except for his diamond breastplate, his organ in full and glorious erection."
This walk of his was greeted with great enthusiasm by the spectators in appraisal of his organ and it's apparent possession of magical powers, which could drive evil spirits from the land.
He was married five times and fathered 88 children while also having numerous concubines. It is said that during the summer months, he would make his concubines sit bare-chested at the rim of his pool while he enjoyed a swim, and would at points come fondle a breast or two and sip on some whiskey.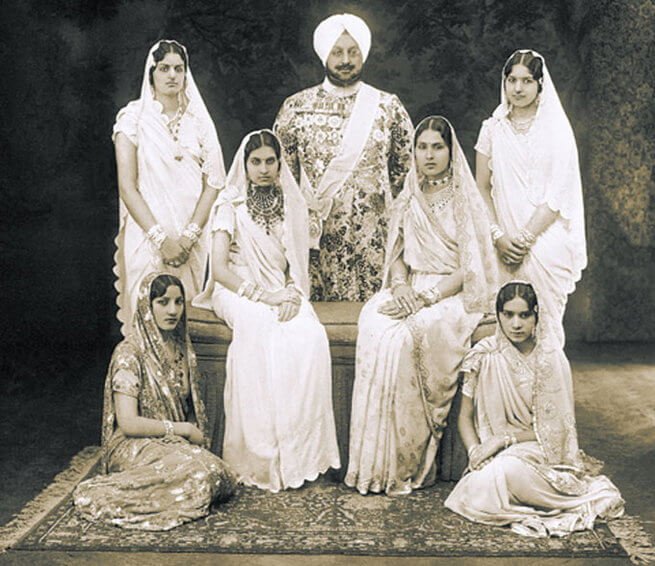 In 'Maharaja' — a scandalous book by Diwan Jermani Dass  — the credibility of which is still being questioned, it is said that the man himself took part in massive orgies where men including the Maharaja poured alcohol over virgin women and suck the liquor off their bodies.
His sexual hunger was way more than his appetite and he allegedly consumed 20 pounds of food in a day. He had personally curated a harem of 350 women (concubines) who he would remodel as he pleased taking help from beauticians, jewelers, dressmakers and ever plastic surgeons from Indian, France and England.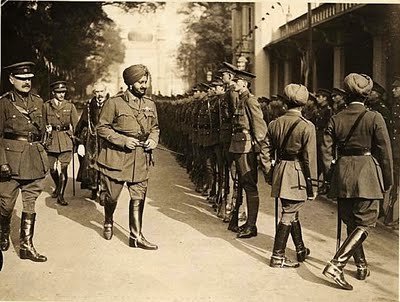 His end described by Collins and Lapierre in their book reads: "It was not a lack of virility that afflicted the jaded and sated prince. His was a malady that plagued not a few of his surfeited fellow rulers. It was boredom. He died of it."
Intense!