Every Indian parent dreams of a successful and homely partner for their sons and daughters. With all the social awareness and Internet campaigns against dowry and demands, things are getting more and more difficult for mothers of eligible single men.
At a time when our generation is busy swiping right, there's finally a matrimony website that allows Indian parents to say things they've always wanted to say.
InJudgmental Matrimony, Indian parents finally have a friend they can share their judgments with.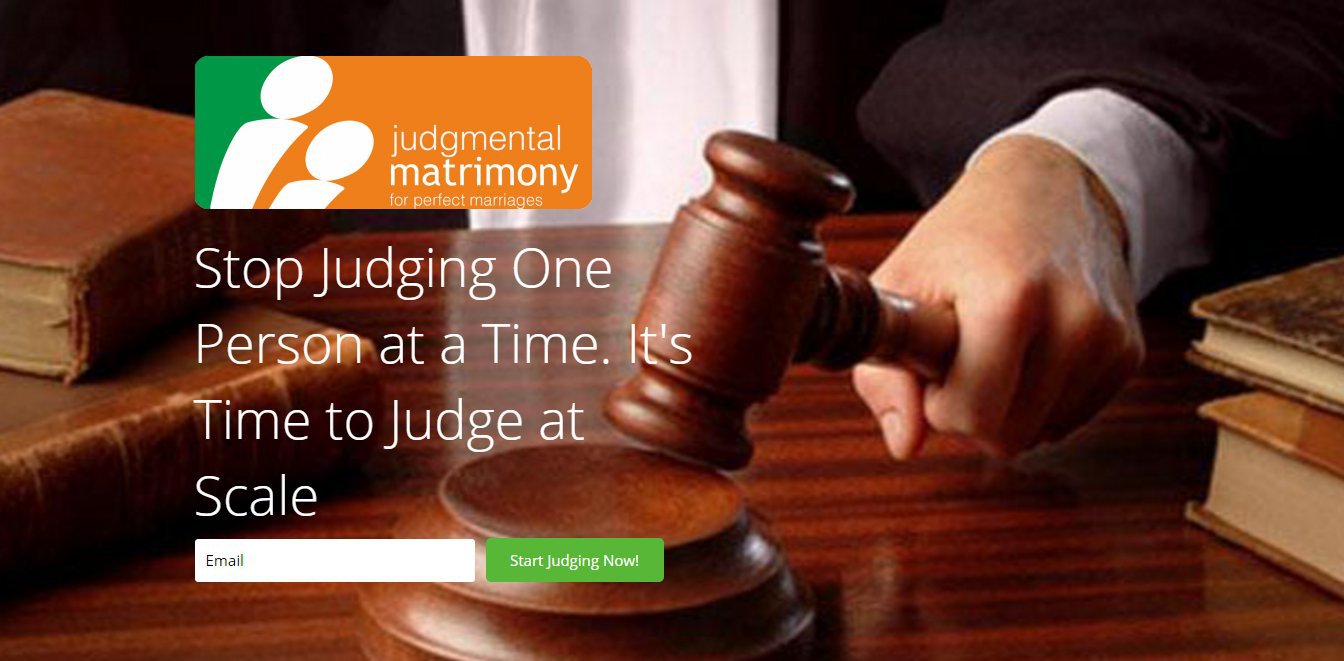 Haven't we all been waiting to judge all eligible singles at once instead of one-by-one?

IT PROVIDES AUTOMATIC CASTE VERIFICATION?! WHERE DO I SIGN UP??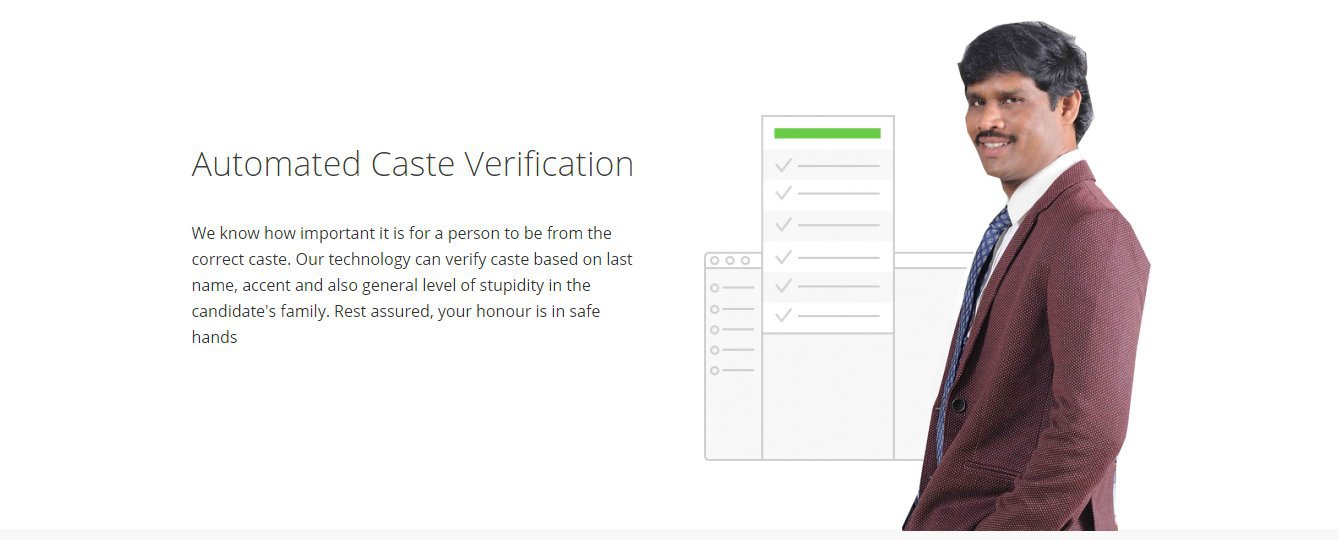 In the words of Forrest Gump's mother, life is like a box of chocolates… if the chocolates are made of gold and are given as part of dowry!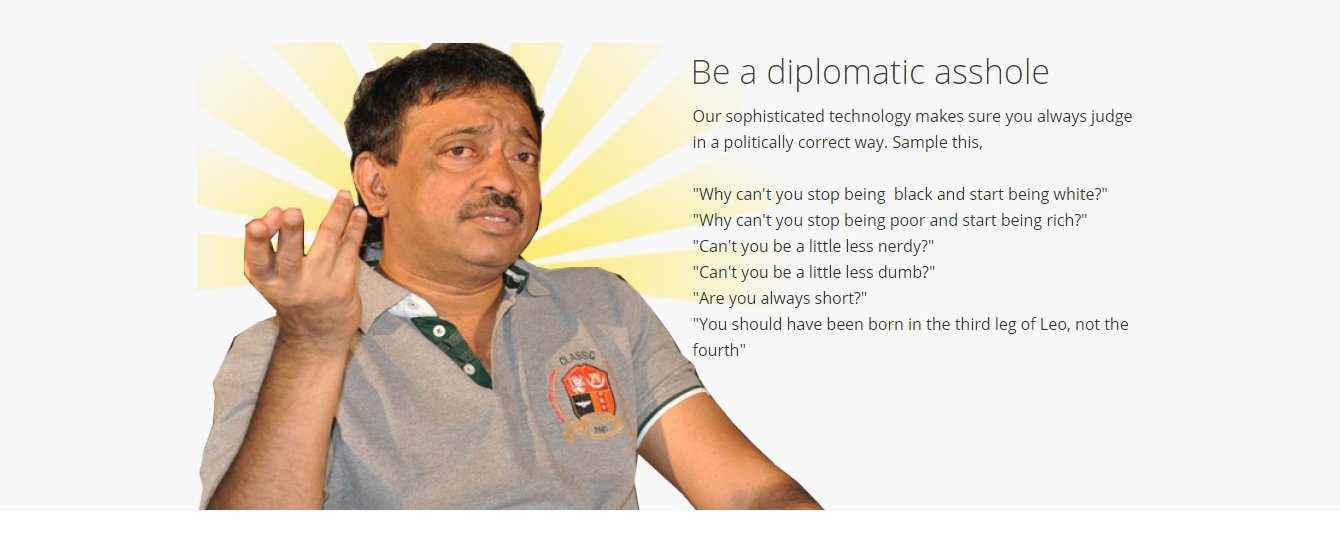 However, this doesn't tell me if I can judge them on their stance on the national issue of Hrithik and Kangana.

Puppy Aunty is already using it? Dayum!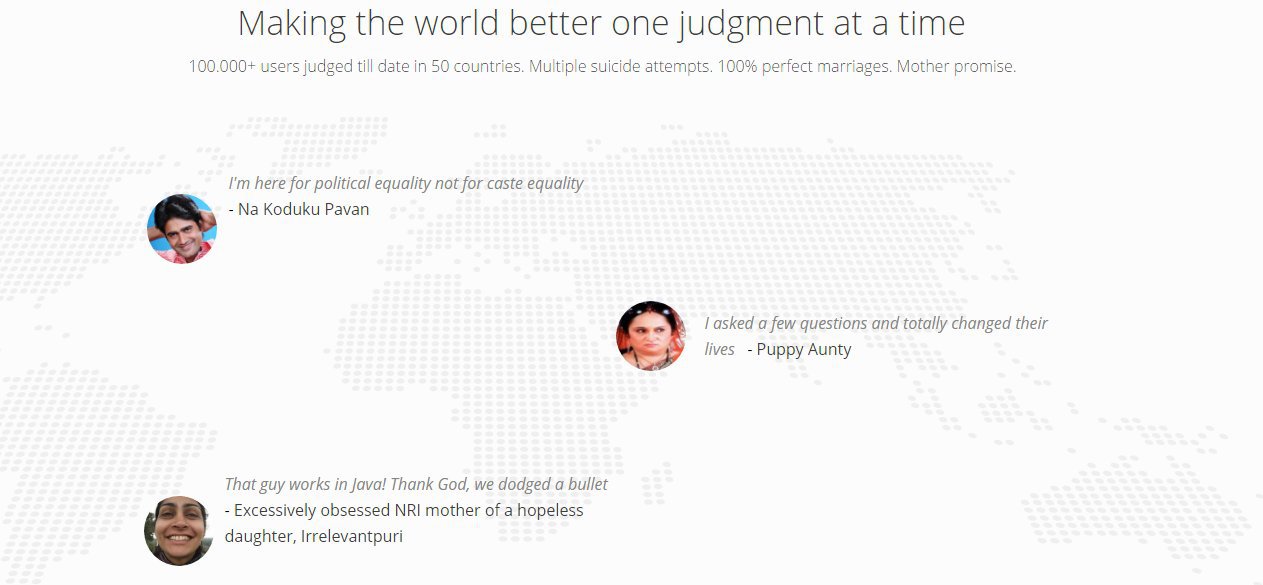 Thank you Judgmental Matrimony, I'll think about you while I spend my dowry money!