Let's face it. We never really make an effort to explore the hidden gems of our own city. Be it by walking around aimlessly in the tight lanes of a crowded market or by just visiting an old museum. Probably that's one of the reasons why tourists know about them and we don't. In Delhi, Paharganj is one such gem that has remained unexplored by its own people. No wonder it's majorly inhabited by travellers and is home to some of the most hipster cafes in Delhi. 
Here's a list of 12 of them that you should try and keep only to your friend circle:
1. The Shim Thur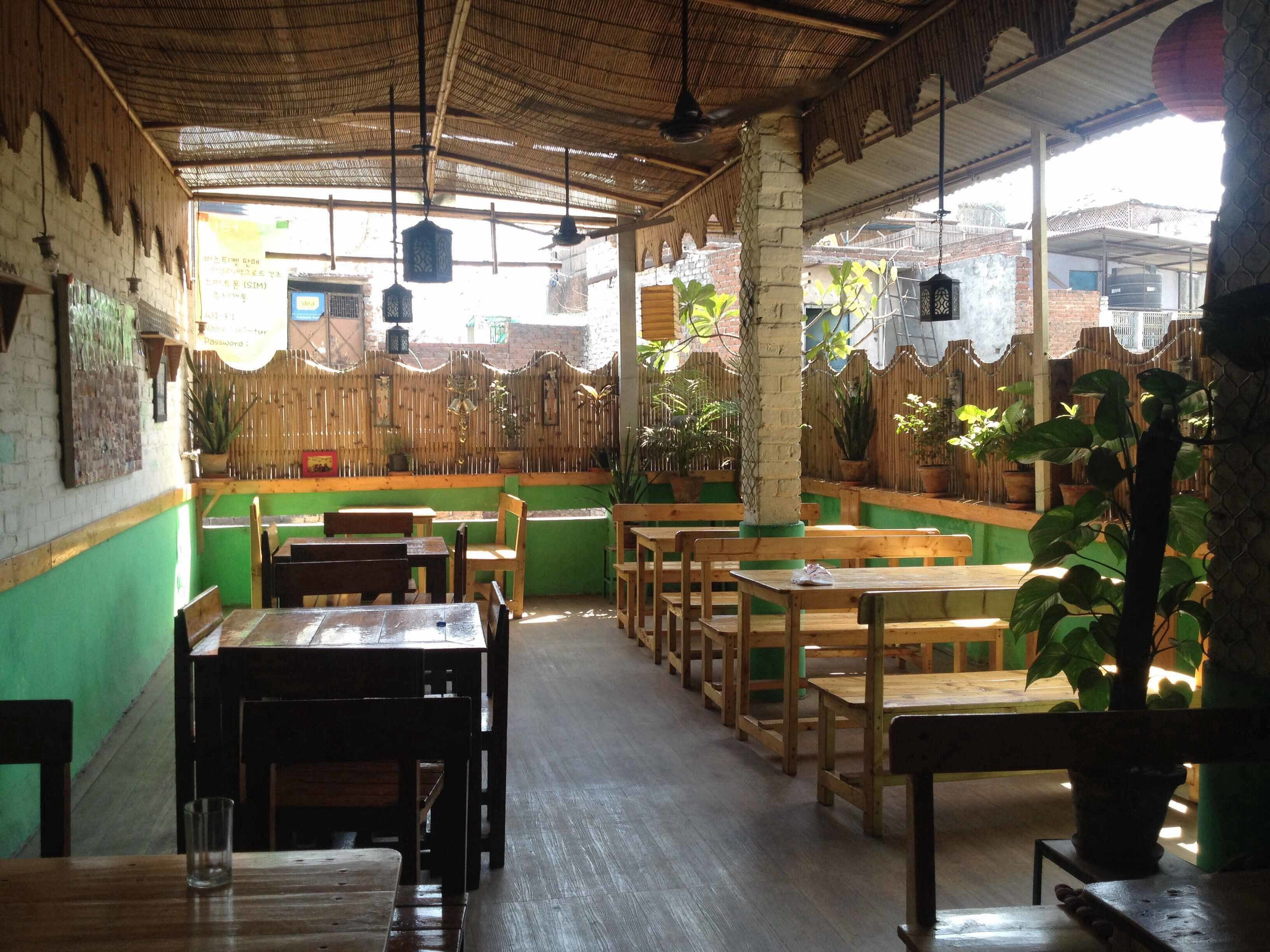 If you want to try authentic Korean cuisine, then The Shim Thur is a must visit. A little difficult to locate at first, but the effort of asking around is totally worth it. The ambience and serenity of this bistro makes this a wonderful cafe to hang out at. Try The Shin Ra Myun, Chicken Du Bop and Kim Bop and we are sure your taste buds will be satisfied.
2. Club India Cafe & Restaurant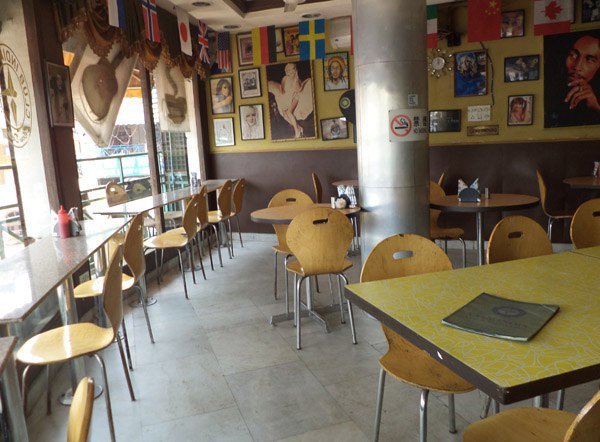 Club India Cafe & Restaurant is another brilliant cafe in Paharganj. Afghani Chicken, the Cheese Chicken Mushroom Pizza, and Meatball Spaghetti are few of the delicious dishes that are served with aplomb at this coffee joint. The vintage posters and the guitars that hang on the walls give this cafe a very cool and hipster feel to it. End your experience by digging into their Nutella Pancake and we can assure you, this will be the perfect meal you have ever had. 
3. Sam's Cafe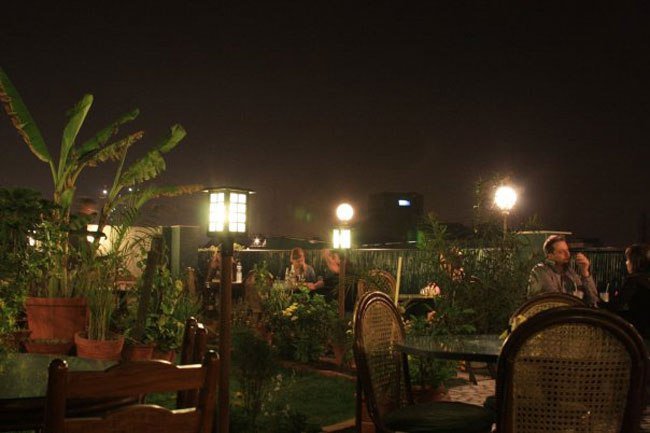 Sam's Cafe is the pit-stop you would need after spending endless hours shopping and roaming around in the congested lanes of Paharganj. The big bonus is the beautiful rooftop seating area, which is even better in pleasant weather. Not to forget the real reason for your visit, "the food" is delicious as well. Our recommendations – the Al Pollo pizza and the Falafel are a couple of dishes that you must try.
4. Kitchen Cafe Rooftop Restaurant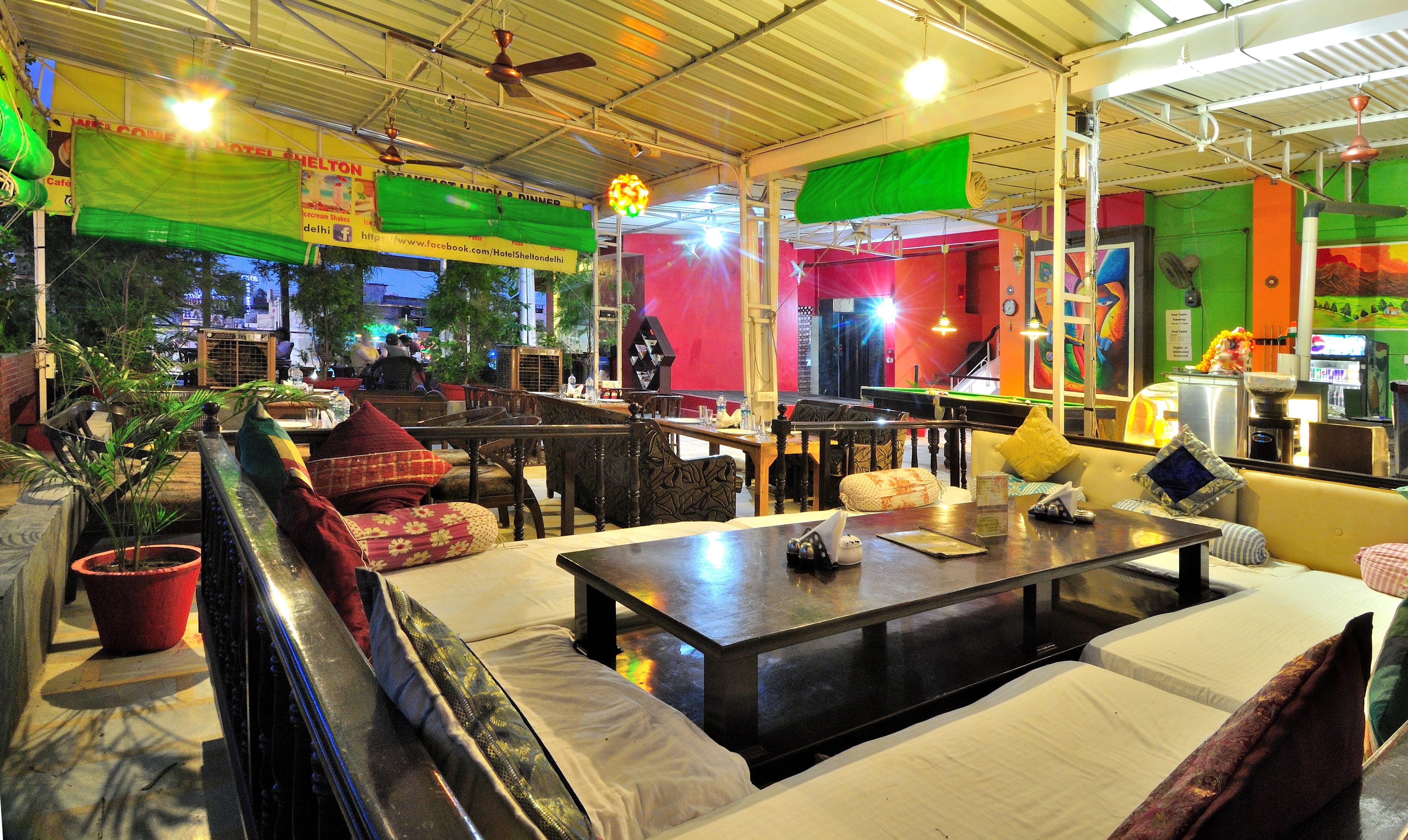 The best thing about Kitchen Cafe Rooftop Restaurant is that it is open 24X7. The courteous and polite staff helps improve the ambience of the place. Great variety of coffees and delectable food is what makes this place a good option to explore if you are visiting Paharganj. A game of pool is a great distraction while you are eagerly waiting for your food. The special banana honey pancake is one sweet dish that we are sure you will relish. 
5. Khosla's Cafe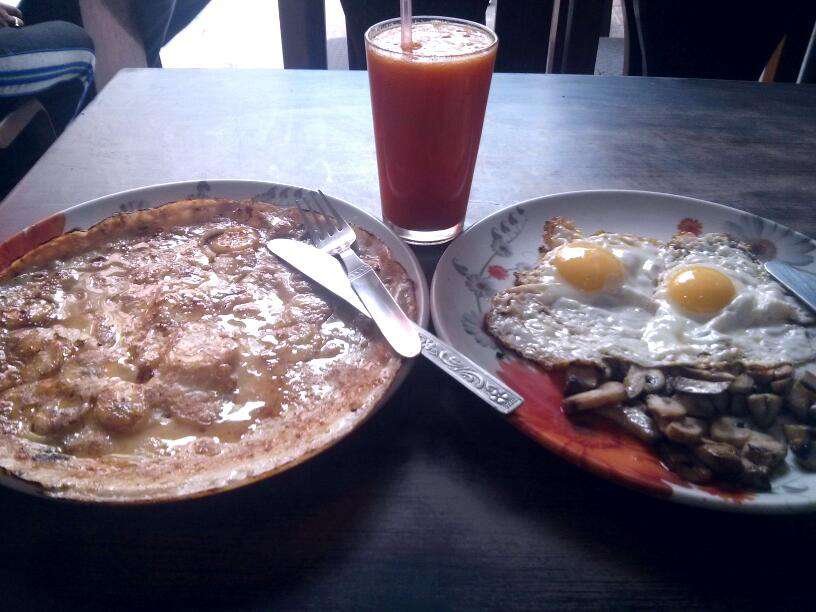 If you aren't paying attention, then the chances of you missing out on this brilliant yet ordinary looking cafe are quite high. However, do not go on the bland exteriors, the food here is surprisingly quite delicious. A must try are their pizzas and the sunny side up fried eggs.
6. Diamond Cafe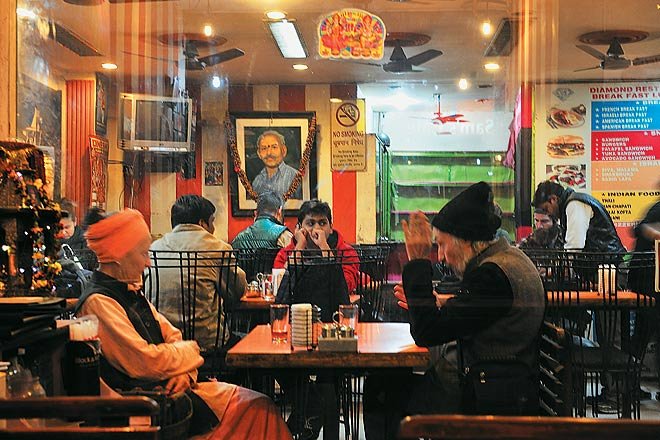 The wide variety of cuisines available at Diamond Cafe is one of the reasons that makes this eatery a must visit. You can choose between various cuisines like Indian, Israeli, or continental. The pancakes are soft and moist and most importantly, amazingly delicious. 
7. The Drunkyard Cafe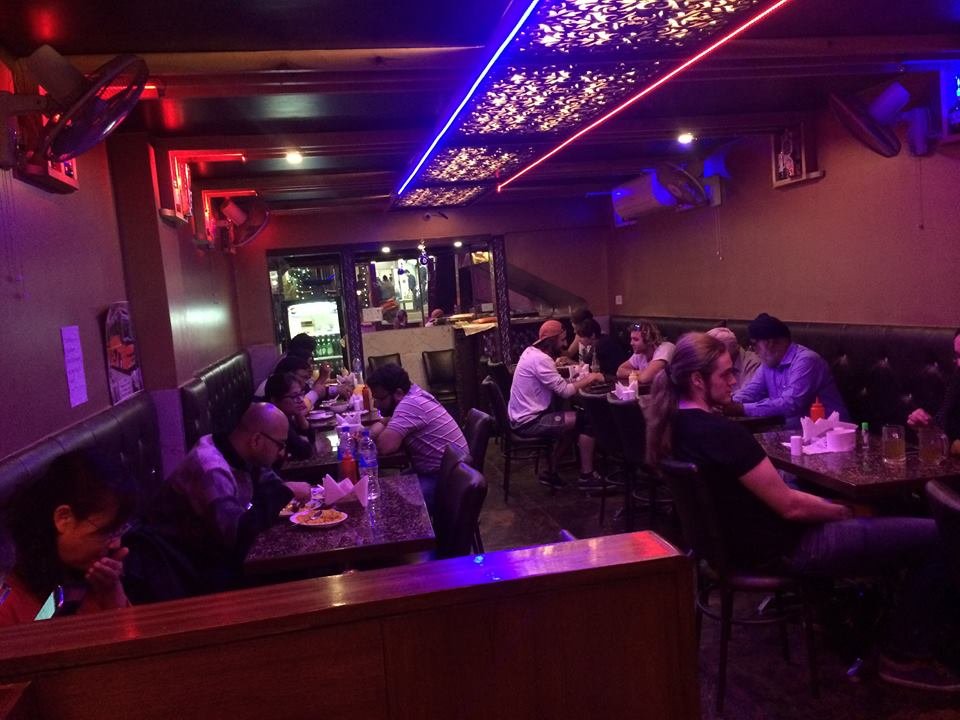 If you are looking for great western service teamed up with delicious Indian food at unbelievably cheap prices, then Drunkyard Cafe is going to be your favourite bistro for years to come. Hearty food portions will definitely fill your stomach to the brim, but will keep you asking for more. As the name suggests, beer is quite cheap, which if you ask us is the best reason to visit this cafe.
8. Golden Cafe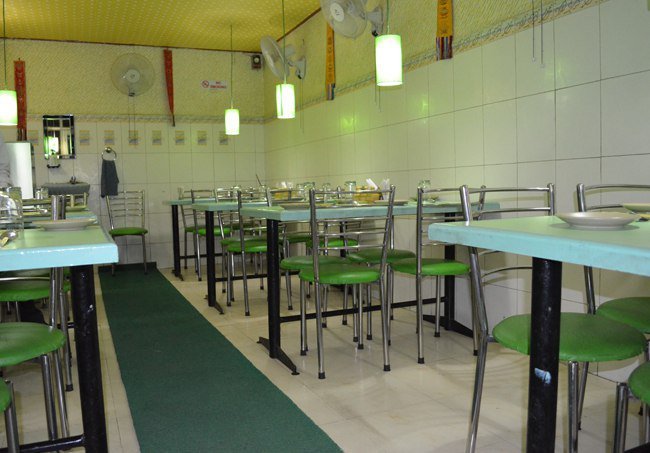 Golden Cafe is not only famous for being a kick-ass cafe, but also, they have perfected the art of quick home delivery. Don't let the simple interiors fool you, this joint offers some great chicken and Pork Thukpa and Yaki Gyoza. The exciting food choices that they offer will ensure that you would want to come back here, again and again. 
9. Appetite German Bakery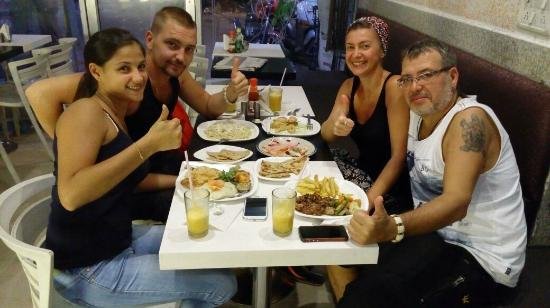 Appetite German Bakery serves one of the most tastiest cake slices in Paharganj. The freshly made dumplings, omelettes and paranthas (yes! paranthas) are few of the savoury dishes that you have to taste. The plain and subtle interiors might try and confuse you, but don't give up, try the food and we promise you, your taste buds will demand more and more!
10. Everest Bakery Cafe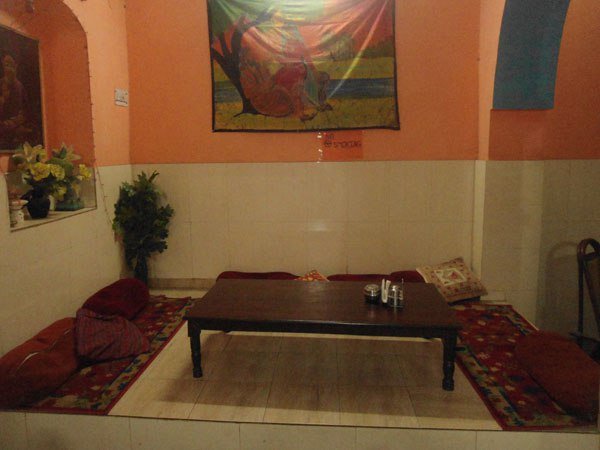 Everest Bakery Cafe is an eatery that serves delicious and authentic Nepalese food. The scrumptious Nepali thali teamed up with a wide variety of teas, will make this cafe a go-to place for all weekend brunch plans. The wooden vintage looking furniture and rather casual looking set-up makes this joint an epic place to visit. 
11. Cafe Festa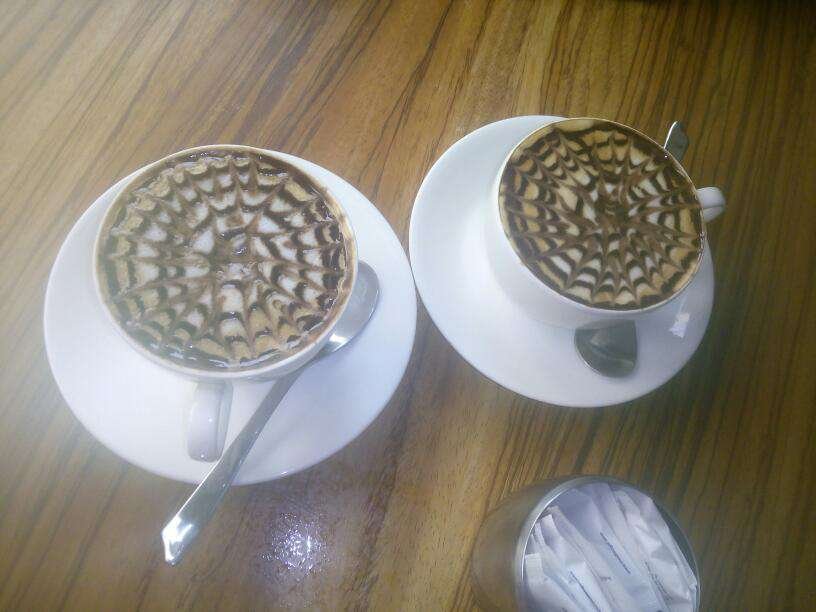 Cafe Festa is a rare but totally delicious vegetarian restaurant in and around Paharganj. Coffee is one thing that this snack bar doesn't mess around with. The warm interiors and abstract paintings create a nice and cosy ambience for the place. 
12. Rooftop Karen Cafe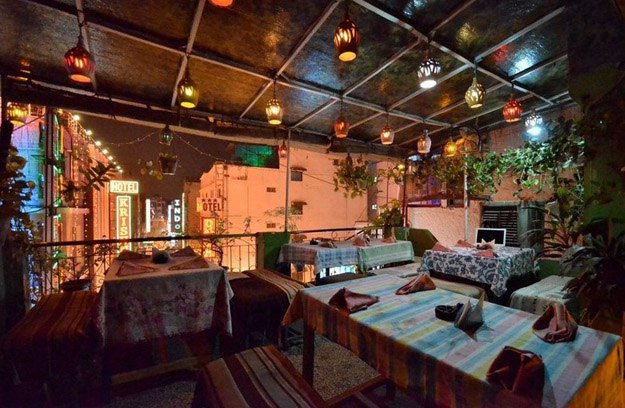 The beautiful interiors and the exquisite food make Rooftop Karen Cafe a must visit. The alfresco dining area offers a great view of the market outside. The place is just perfect for the people who want to enjoy their coffee and spend some quality time with themselves.
So, whether you are planning to go on a date or are just hanging around with your buds for a Sunday brunch. These cafes are a must visit for anyone who wants to experience the other side, the "uber cool" side of Delhi. While you are at it, make sure you look your hipster best by sporting Chumbak's latest spring summer collection that will simply blend you in with the surroundings.