Canadian Prime Minister Justin Trudeau is loved for many reasons. Be it his strong stance on equality or feminism, or his perfect smile and physique, he looks like this awesome gentleman we all read about in books of Jane Austen and other romance novels. 
However, Indians have even more reasons to love him. Well, because he keeps winning our hearts by doing things Indian.
Like this photo of him doing mayurasan ( a yoga pose)
Though old, it's got a fresh lease of life on social media after his Canadian Yoga teacher, David Gellineau, posted it recently on social media. It's going viral and Indians in particular are gushing over it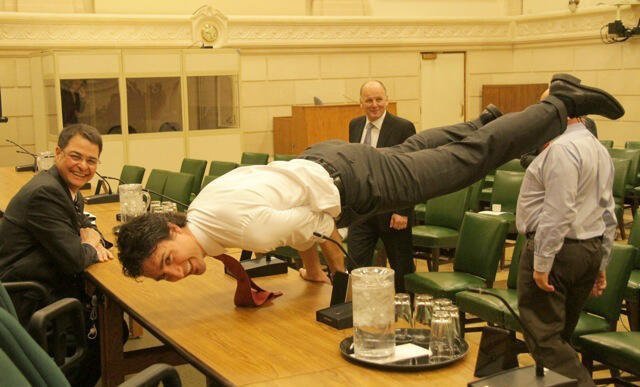 The way hegrooves to the rhythm of Bollywood music
Dressed in a white kurta-pyjama and stole, Trudeau showed off his dancing skills at an Indian Independence Day event in Canada. Rather than being awkward or high-nosed, he matched every move the dancer threw at him randomly. Actually, he does it like he's been doing it all his life.
Also watch him acing the Naagin dance here:
The way he respects the Sikh community
This video where he noted – quite correctly – that he has more Sikhs in his cabinet than Modi does, went viral in India. Cleverly and charmingly, he put Narendra Modi at the receiving end of his humour.
Also note just how comfortable he looks in a headgear sitting among Sikhs.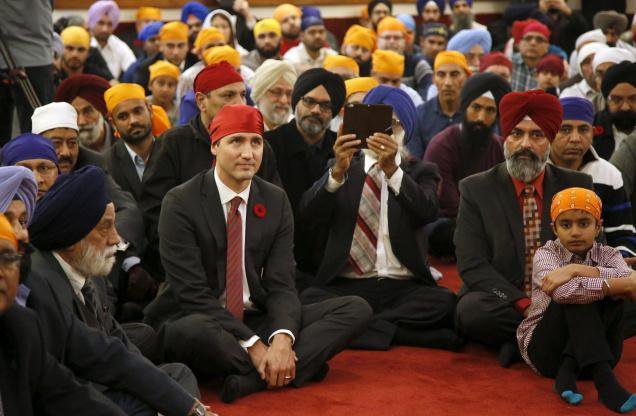 His sanskaars, the way he greets guests 
To make a guest feel at home is considered one of the most sanskaari traits in India (Atithi Devo Bhava!) and to say stuff like "welcome to your new home" to helpless refugees. Wow! That is something every elderly Indian will approve of.