Tattoos are a badass instrument of self-expression. Getting inked is about reclaiming your body, and designing your own identity, just the way you want to. If you're confused as to what to get tattooed, let these celebs inspire you with their coolest ink and the stories behind them.
1. Rihanna
Fenty Beauty owner and singer, Rihanna has at least 25 known tattoos. From a tattoo on her chest, saying 'Never a failure, always a lesson', to trail a stars on her nape, Riri's tattoo are all goals.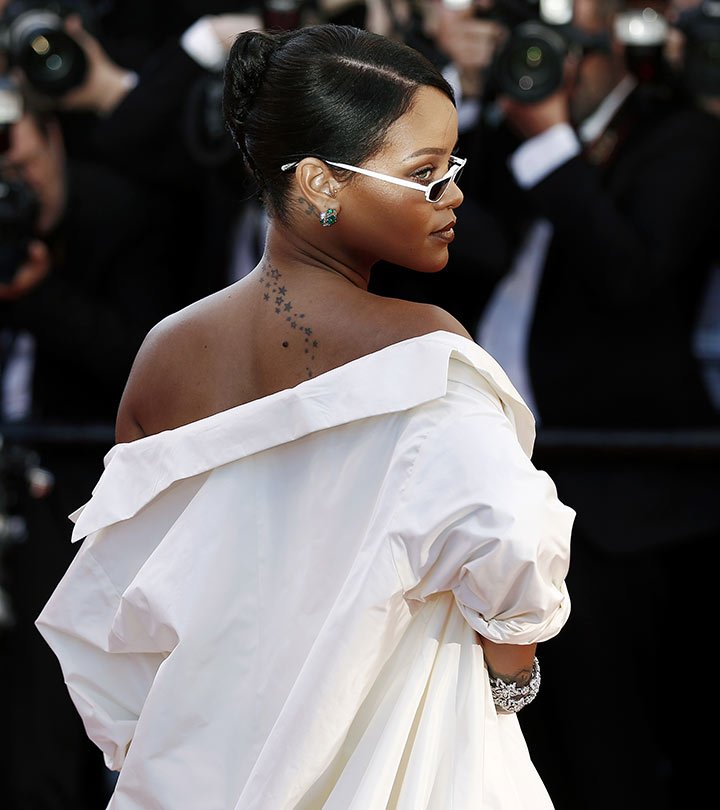 Rihanna has once said, 
"I like hanging out in tattoo shops." "I am so intrigued by tattoos. It's an entire culture, and I study it."
We like how this carefree soul, attaches so much meaning to ink, which after all is an expression of your innermost musings. We heart you, queen.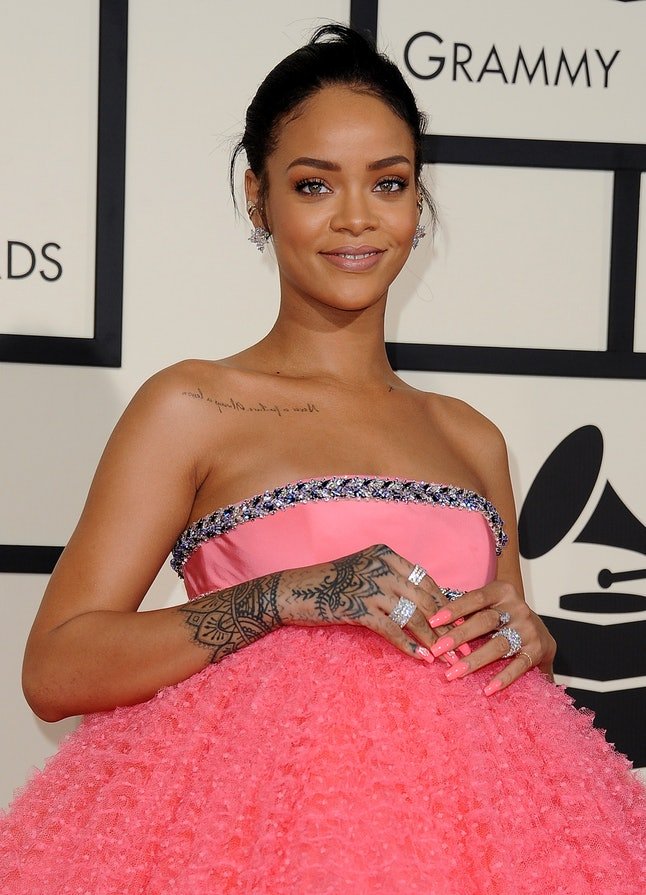 2. Akshay Kumar
Bollywood actor and martial artist, Akshay Kumar boasts of a tattoo of his son's name, 'Aarav', on his back.
What is this cuteness over this sculpted perfection? AAAAA.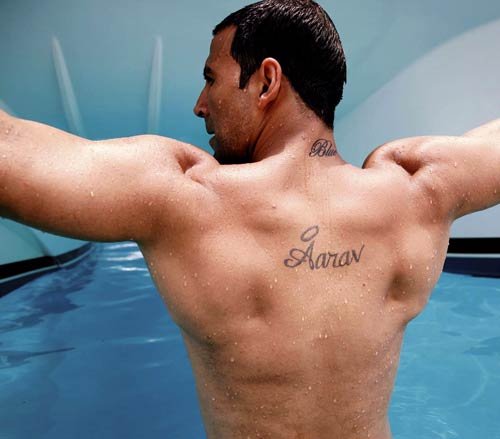 3. Chris Hemsworth
Chris Hemsworth is an Australian actor, famous for playing Thor in the Marvel Cinematic Universe. He shares matching tattoos, that read 'C, E, I, T and S', likely acronyms for 'Chris,' 'Elsa' and their children 'India,' 'Tristan' and 'Sasha', with wife Elsa Pataky.
Couple goals or what, folks?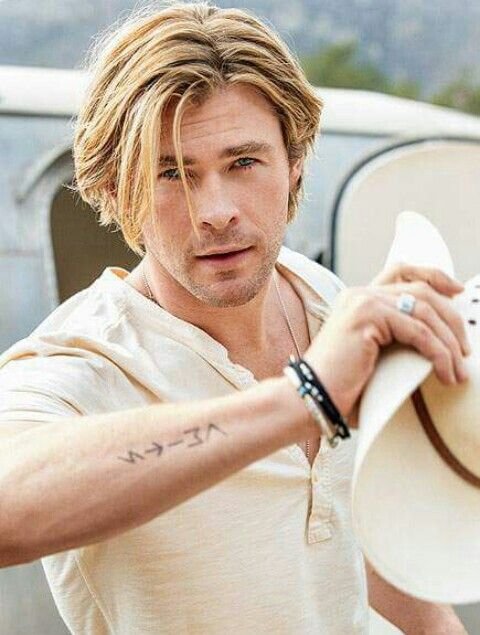 4. Deepika Padukone 
This Bollywood beauty pulls off atleast two known tattoos. From a modified 'RK' tattoo, to an anklet one, she pulls of ink like the queen she is.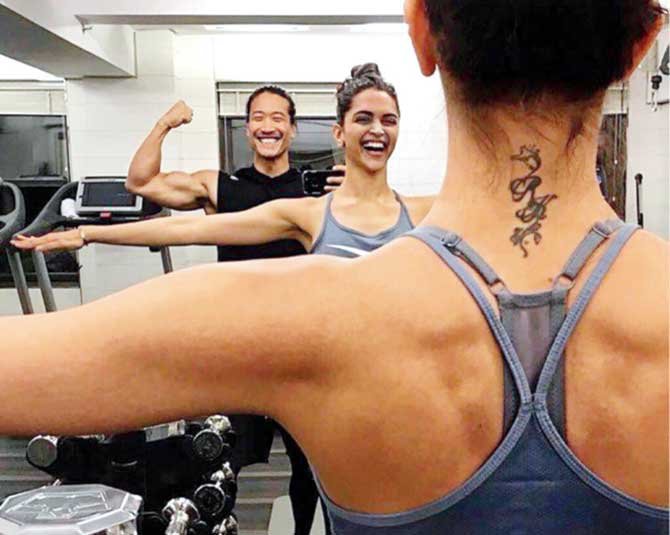 5. David Beckham
Beckham is an English retired footballer , and has almost 40 known tattoos. The Jesus and the cherubs tattoo inked on his upper left chest is styled to look like him ( Amen!) and three baby angels lifting Jesus from his tomb, are his kiddos. What a unique tattoo, amirite?
Ink it like Beckham, yo.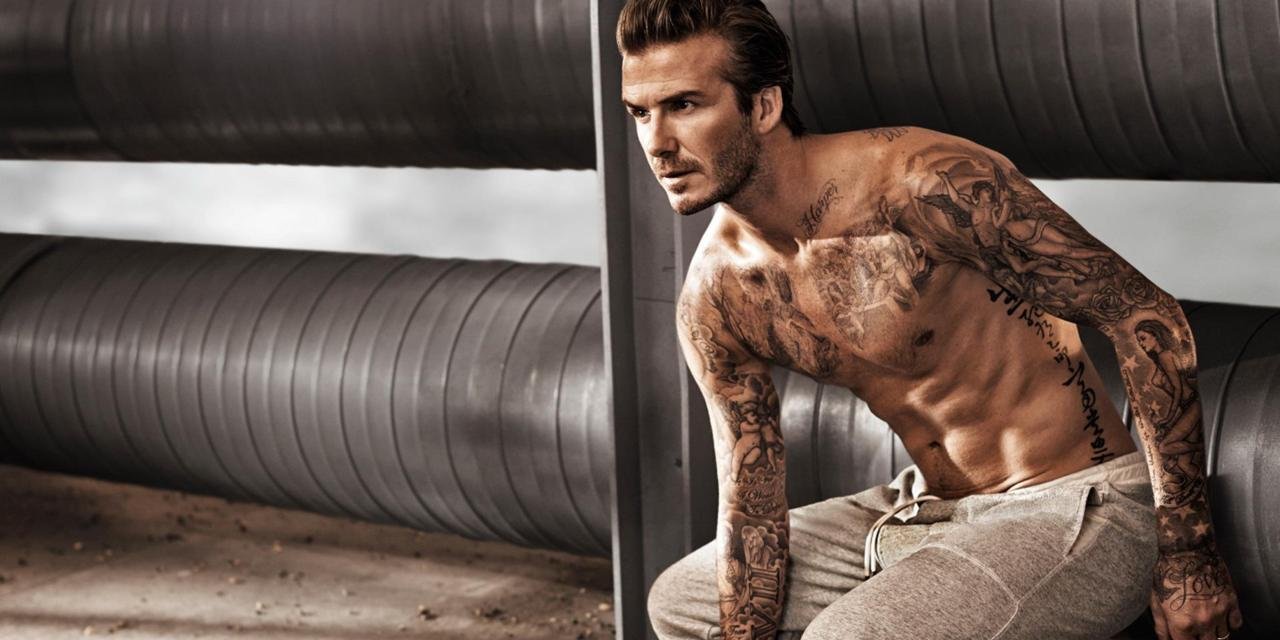 6. Angelina Jolie 
Angelina, an American actress, and filmmaker has at least 17 known tattoos. From a tattoo that reads 'know your rights' in gothic, to a Latin phrase, 'Quod me nutrit me destruit', meaning 'What nourishes me, destroys me'; Jolie's tattoo are an inspiration in getting inked.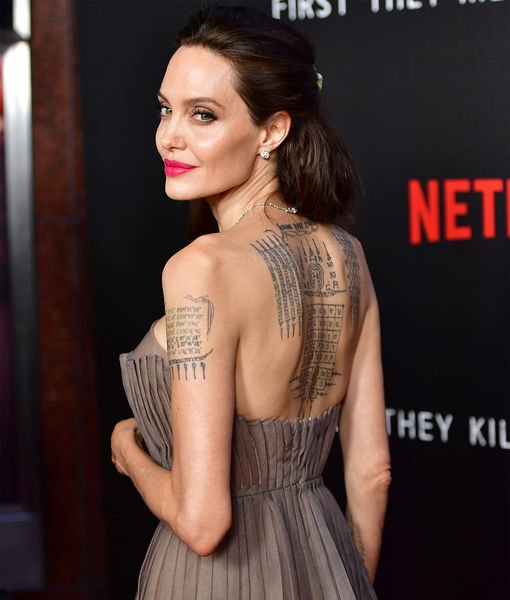 7. Sushmita Sen
Bollywood actress and former Miss Universe, Sushmita Sen's life is a lesson in inspiration. Her four known tattoos are a symbol of her trailblazing philosophy, one of them being 'Aut viam inveniam aut faciam'; meaning 'I'll either find a way or make one'.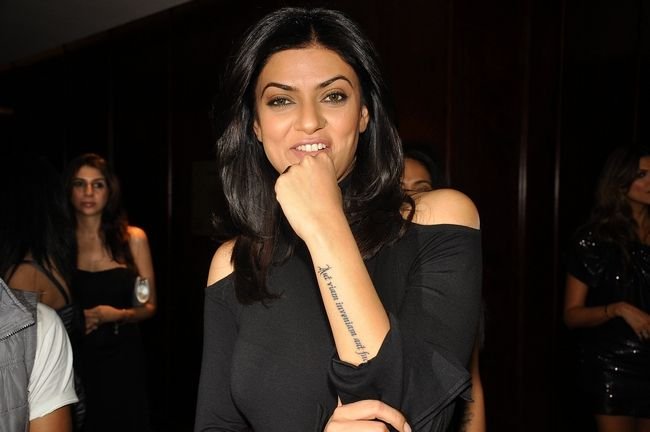 8. Priyanka Chopra
International fame, Bollywood actress, Priyanka Chopra has one known tattoo. Soon to marry Nick Jonas, our very own 'desi girl' boasts of a 'Daddy's lil girl', tattoo on her wrist.
Awww.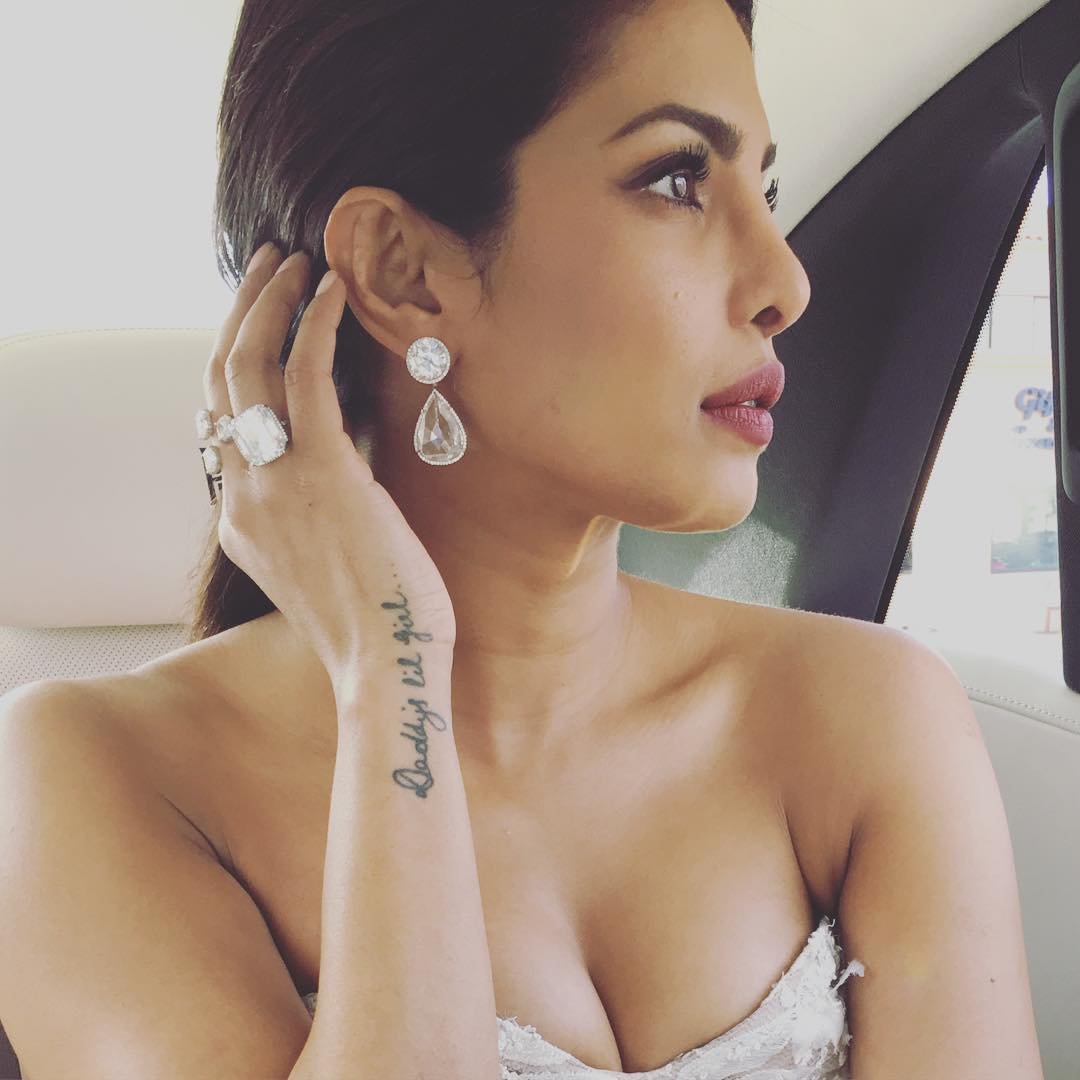 9. Virat Kohli
Indian cricketer, Kohli sports at least 8 tattoos, two of them being  golden dragon and a samurai warrior on his hands. These tattoos stand for strength, self-discipline, and self-constraint.
10. Jared Leto 
Leto, an American actor, & singer boasts of numerous shapes and symbols tattoos on his body. One of such tattoos are triangle tattoos, the Alchemy symbol for air, on each of his elbows.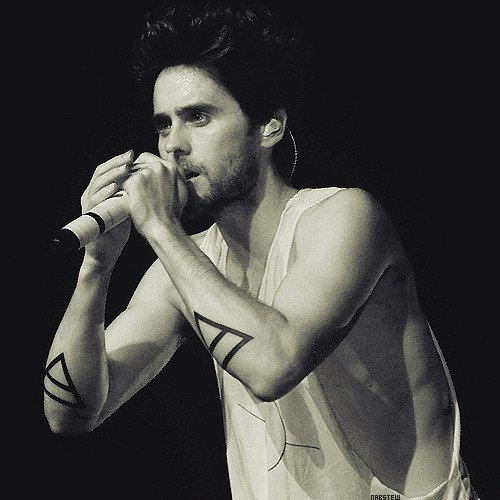 11. Zayn Malik
English singer and songwriter, Zayn, has more than 60 tattoos on his body, one of them being  Mandal art, just below Gigi's eyes tattoo.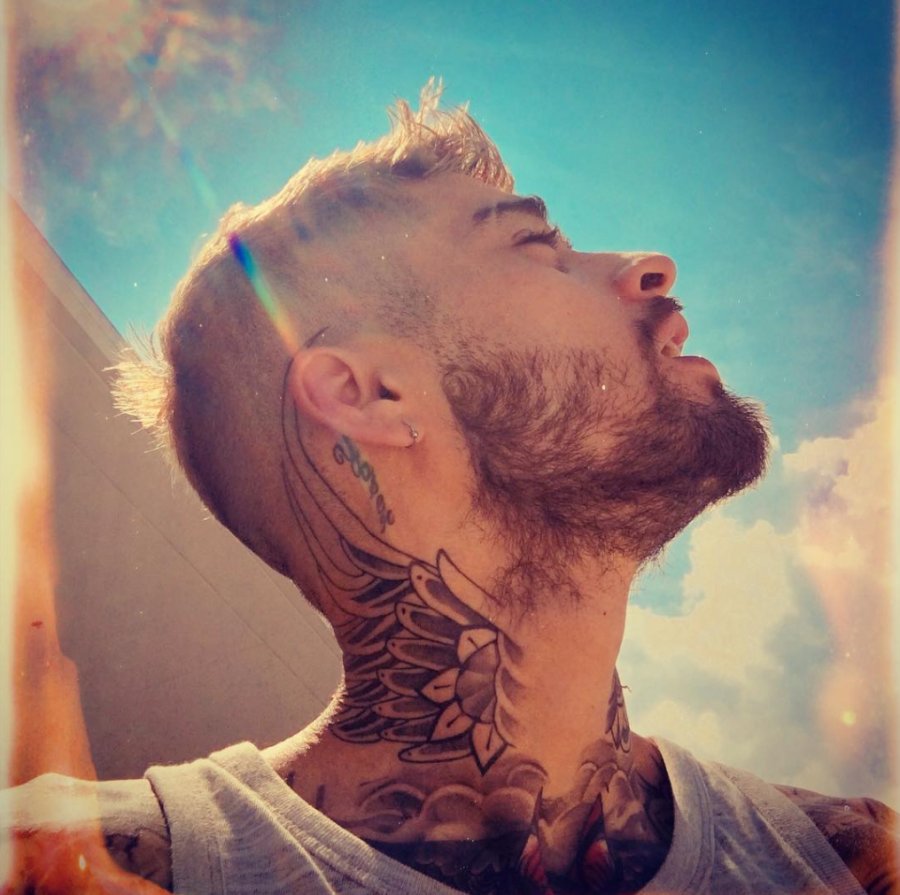 12. Katy Perry
Katy Perry, American singer, and songwriter, among her 8 known tattoos, has a tattoo in Sanskrit that says 'Anuugacchati Pravaha' which means 'Go with the flow'.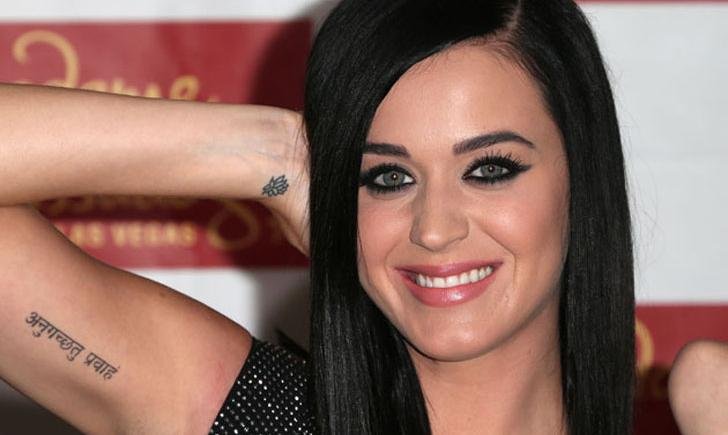 13. Kesha
Kesha, American singer, & songwriter, has at least 33 known tattoos. Her 'Live Free' tattoo symbolises her struggle to get back the steering wheel of her career.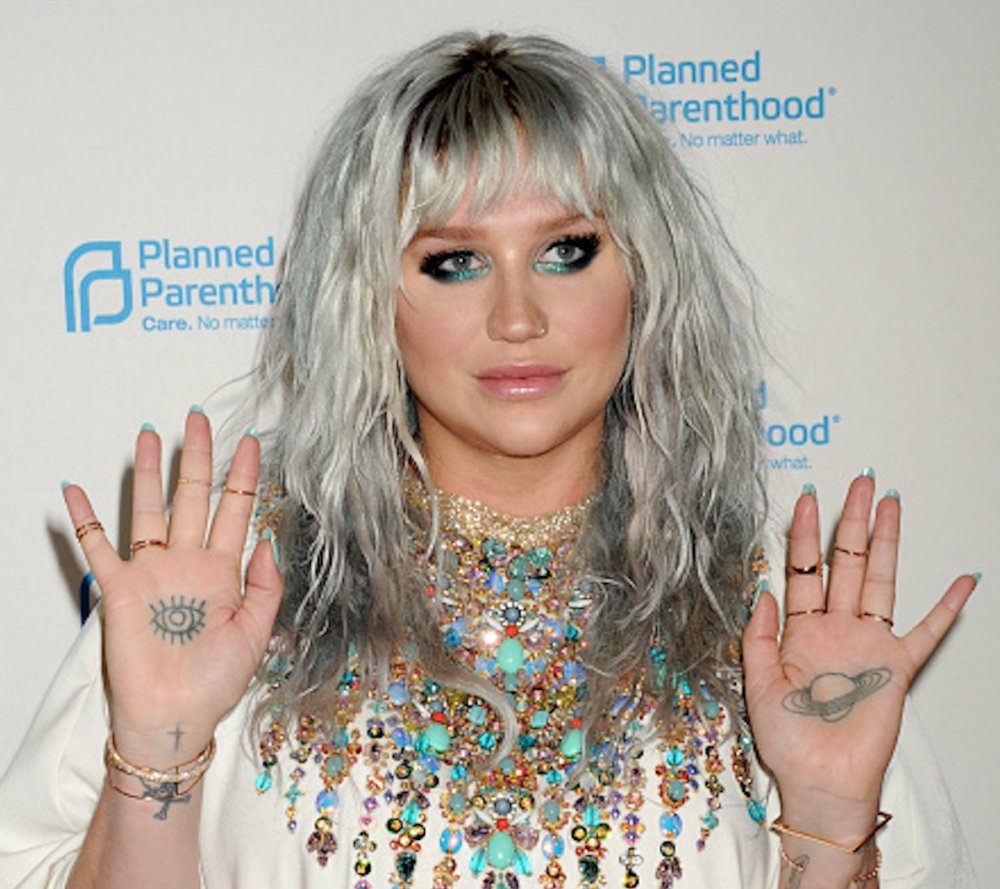 14. Kangana Ranaut
Indian actress, Kangana Ranaut, has two known tattoos. One on her nape, she likes to call 'warrior angel', corresponding to her revolutionary personality in Bollywood.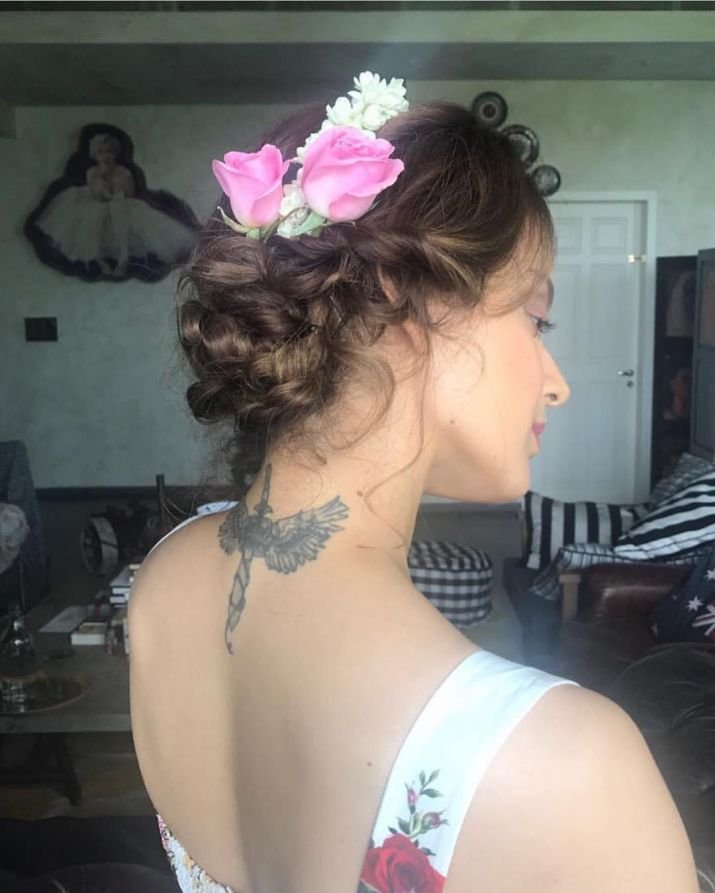 15. Maisie Williams
GOT fame, Maisie Williams, is an English actress with 2 known tattoos. She recently got 'No one' inked on her nape to commemorate her Arya Stark character from the show.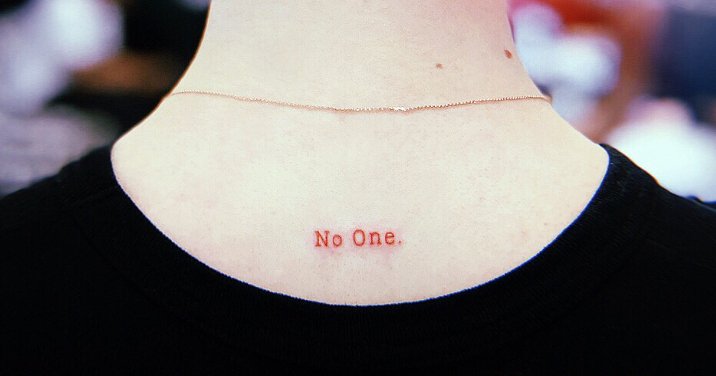 16. Sophie Turner
GOT fame, English actress, Sophie Turner has atleast 10 known tattoos. One among those 10 is a matching tattoo with her GOT bestie, Maisie.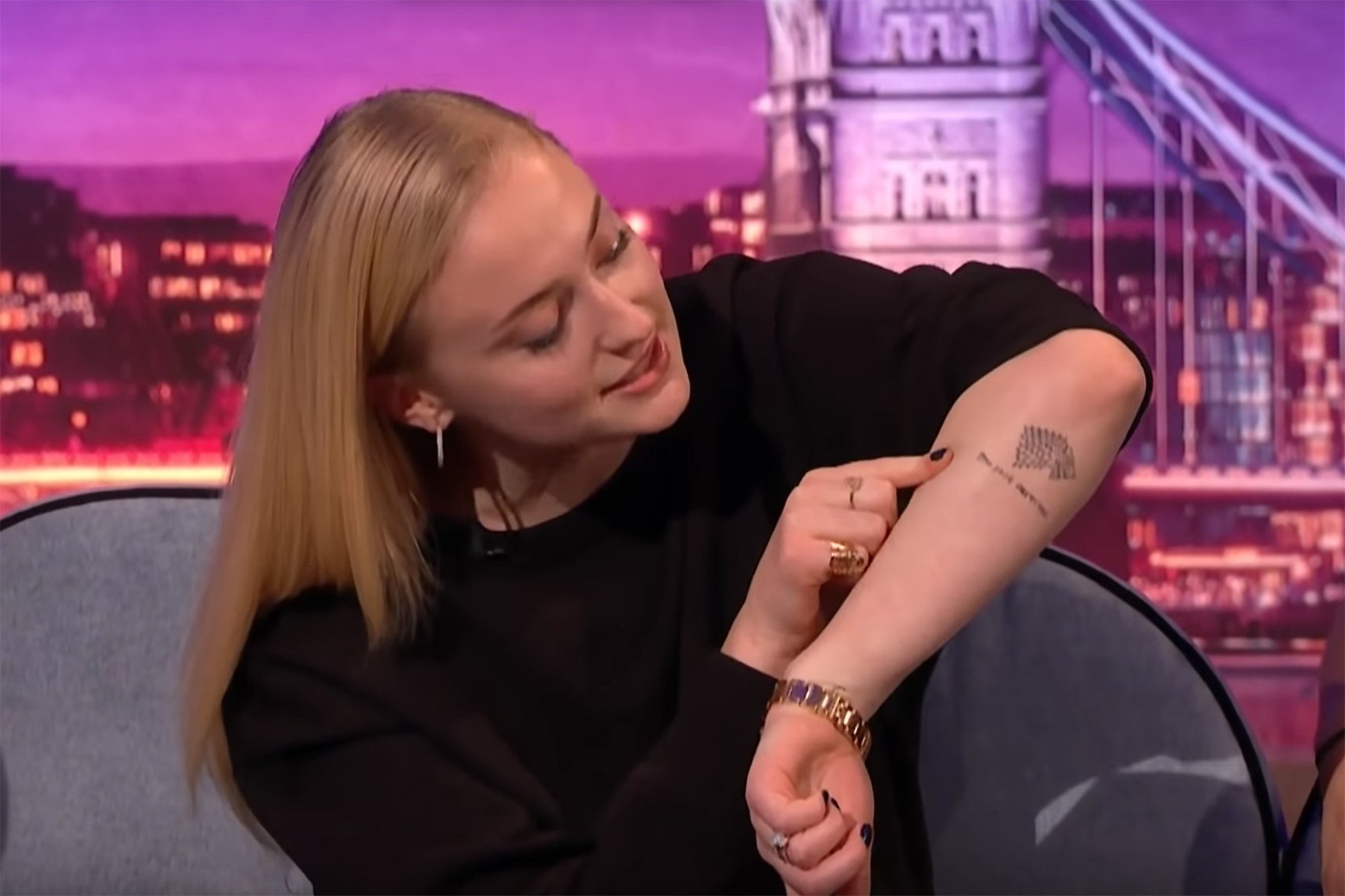 17. Drake
Drake, Canadian rapper, & singer has more than 30 tattoos. From a mugshot of his father, to Lil Wayne, Drake has gotten faces inked on his body.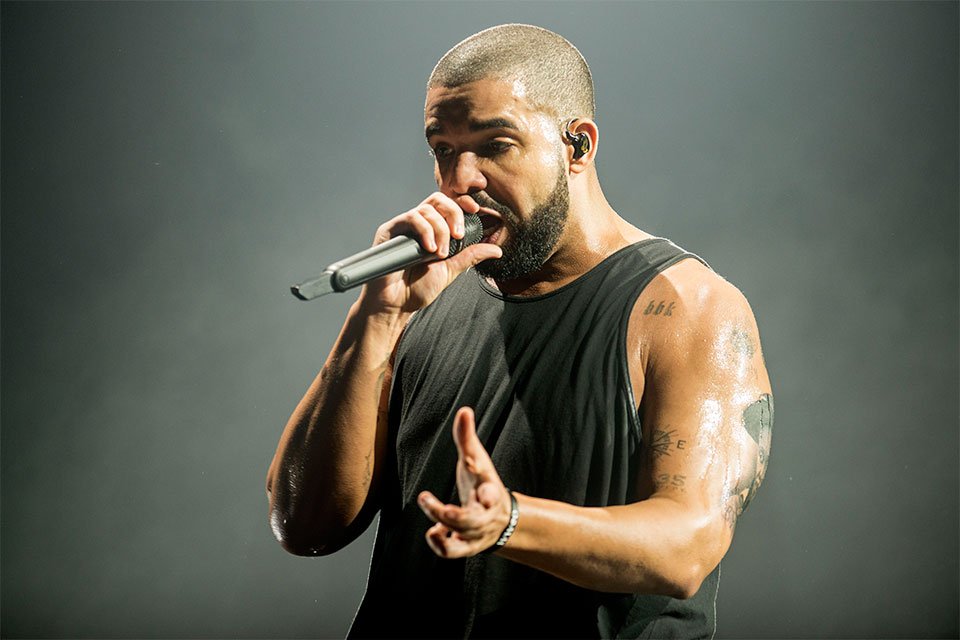 18. Sapna Bhavnani
Sapna Bhavnani, a celebrity hairstylist, chose to not just use tattoos to express her inner thoughts, but also to narrate her history, and mark her identity with resilience and courage.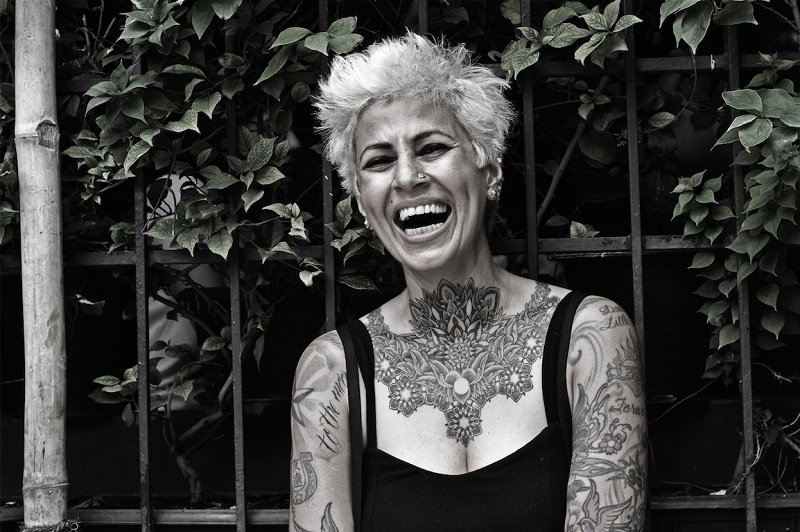 19. Alia Bhatt
Bollywood actress, Alia Bhatt has a 'Pataka' tattoo in Devnagiri complimenting her Pataka personality. Yaas, queen!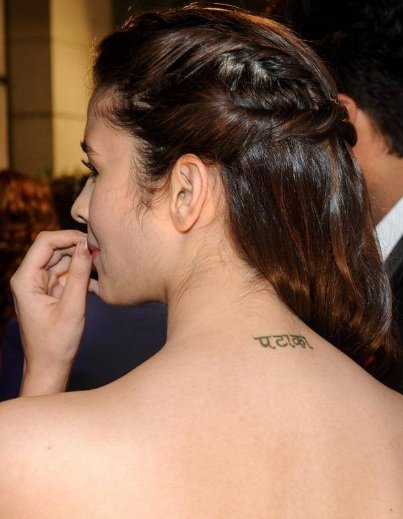 20. Gurbani Judge
Better known as VJ Bani, Gurbani got her first tattoo at the age of 14. Her big karma tattoos on her arms are a total badass, complimenting her bold personality.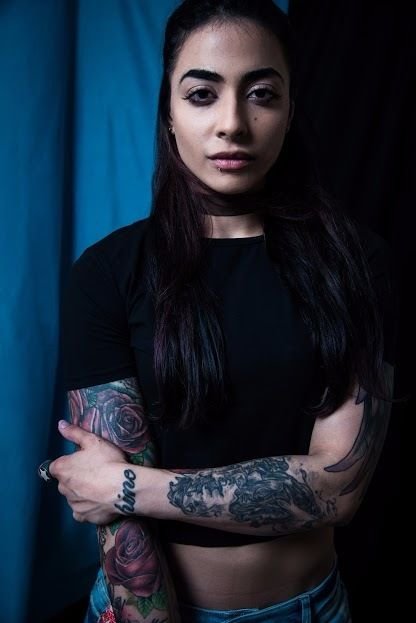 21. Emma Watson
Emma Watson, English actress, recently got a 'Time's Up' tattoo, corresponding to a movement with the same hashtag, which is against sexual harassment and was founded by Hollywood celebrities in response to the Weinstein effect and #MeToo.
Emma getting it tattooed on her wrist marks her clear and vocal stand on the movement. You, lead, Emma. We are following.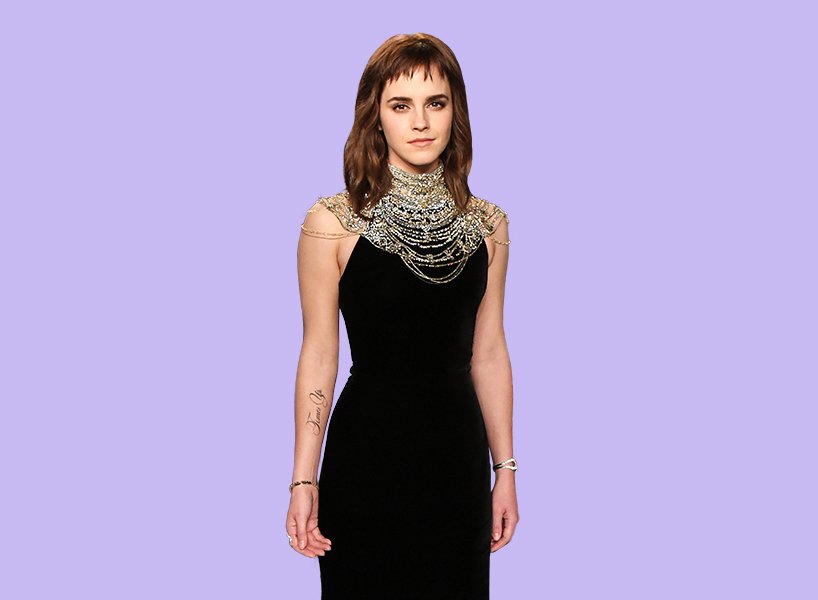 22. Ranbir Kapoor
Indian actor, Ranbir Kapoor has about two known tattoos, one of them reads 'Awaara' in Hindi, meaning 'carefree', which is a dedication to his grandfather for the movie Awara (1951).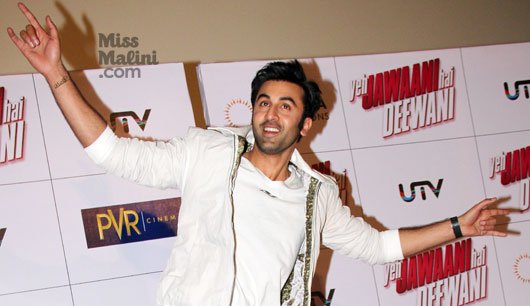 23. Justin Bieber
Justin Bieber, Canadian singer-songwriter has more than 40 tattoos, one of the most prominent being 'Patience' written at the back of his ear.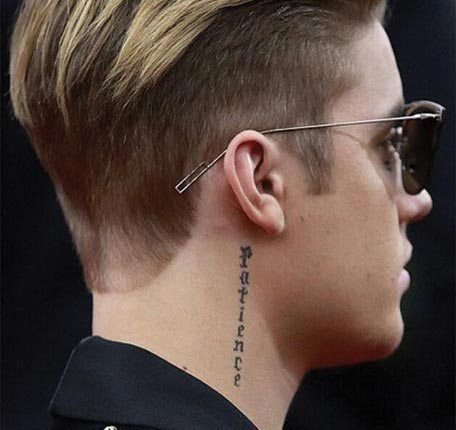 24. Ajay Devgn
Indian actor, Ajay Devgn has Lord Shiva's tattoo inked on his chest, which he's seen flaunting in his movies.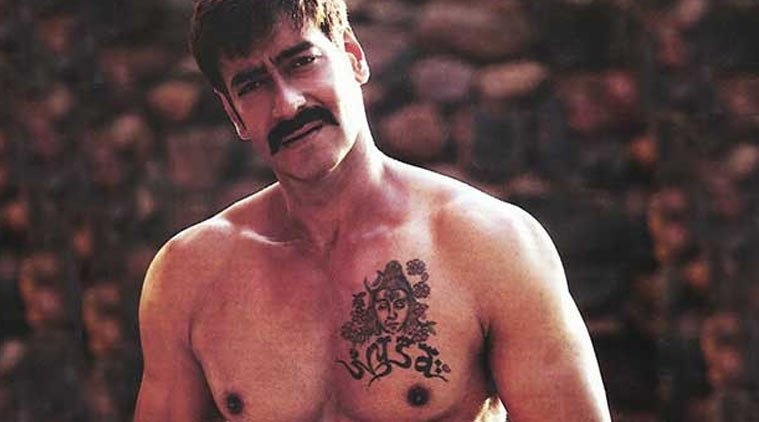 25. Wiz Khalifa
Wiz Khalifa, American rapper, singer-songwriter and actor, says his tattoos are "too many to count". From a Martin Luther King quote, to sleeve tattoos – his excessive and intricate body art has always attracted our attention.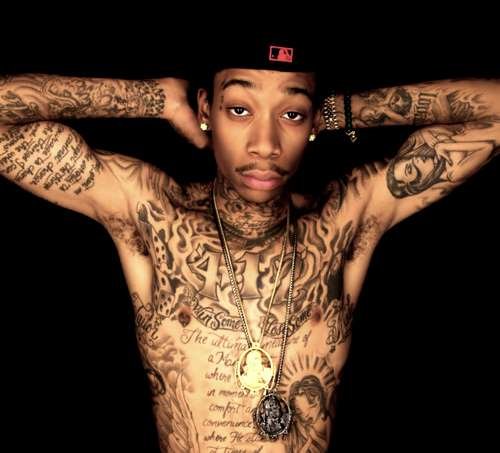 26. Ariana Grande
American singer, Ariana Grande, has about 24 tattoos in total. She recently got a bumble bee tattoo behind her ear to honour the victims of the Manchester bombing.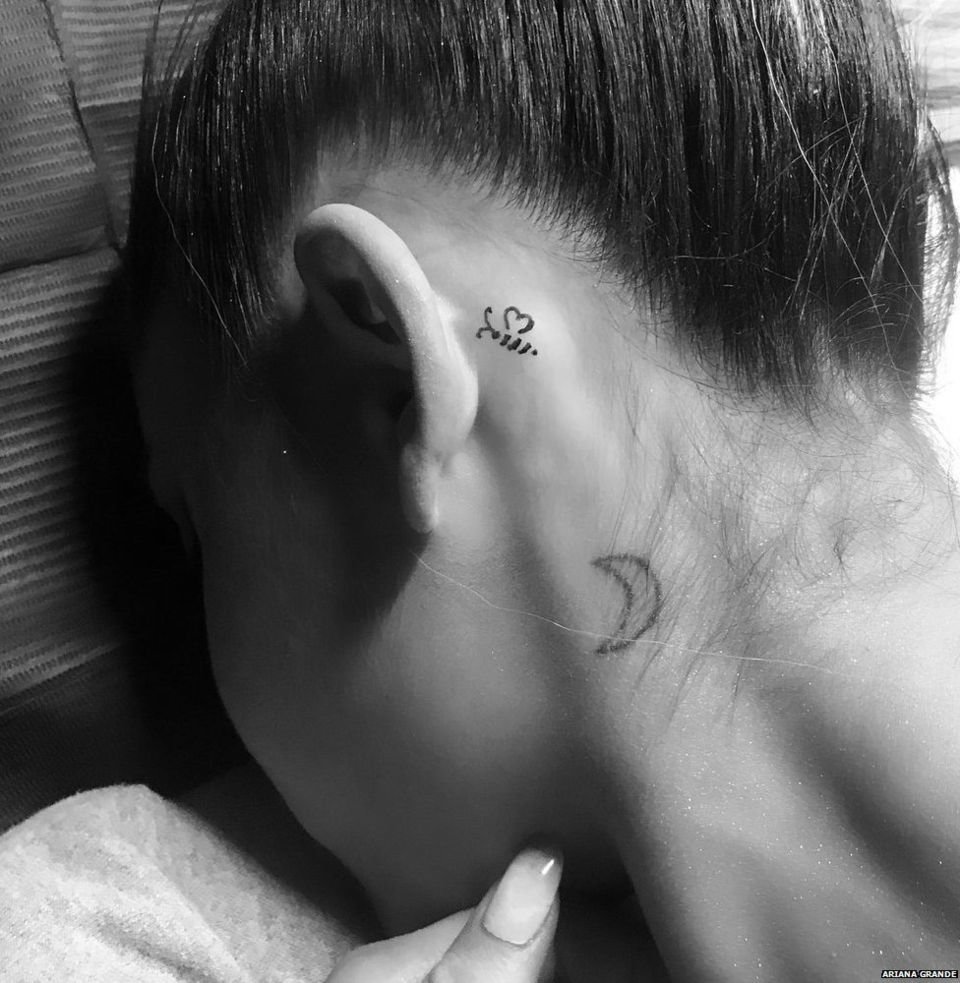 27. Adam Levine
American singer, songwriter and actor, Adam Levine has at least 15 tattoos. One of his tattoos, dove and cherry blossoms, he got inked after 9/11 as a tribute to all the lives lost.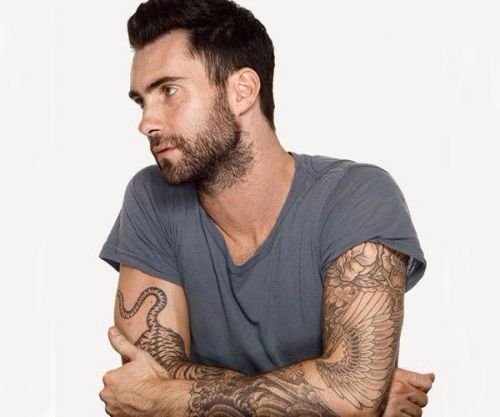 28. Miley Cyrus
American singer, songwriter, and actress, Miley Cyrus has more than 40 tattoos. Incessantly attacked for her decisions, this brilliant singer got her first tattoo under her rib cage, that reads,  'Just Breathe'.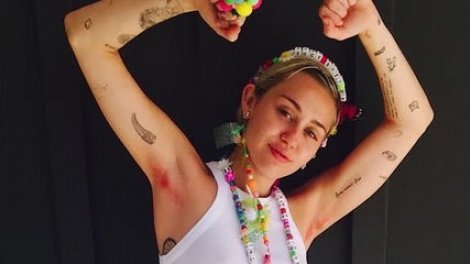 29. Lady Gaga
American singer, songwriter, and actress, Lady Gaga has more than 15 tattoos, all on the left side of her body. One of her tattoos, is her own nickname, 'Mother monster'.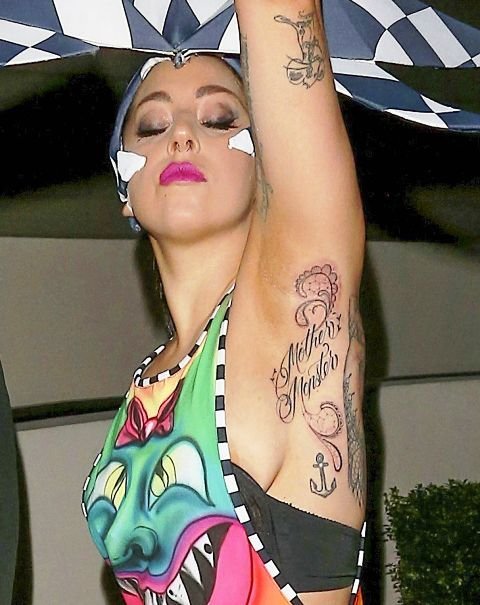 30. Megan Fox
American actress and model, Megan Fox has 9 or more tattoos. Her tattoo that reads 'We will all laugh at gilded butterflies', is a quote from Shakespeare's play 'King Lear'.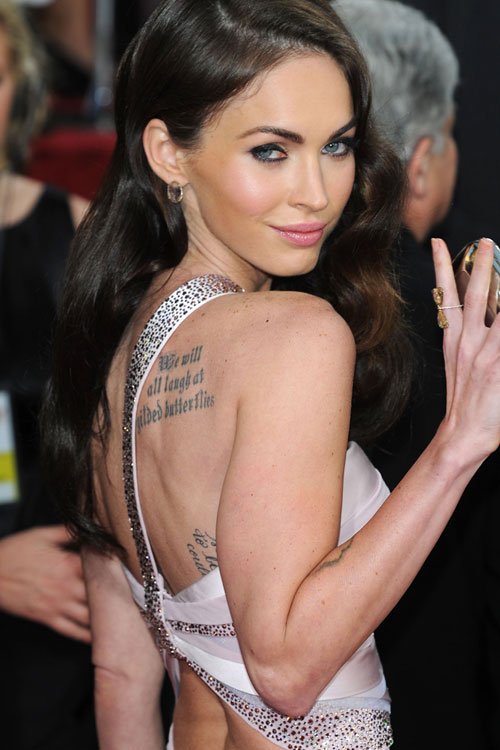 Which celeb tattoo is your favourite?