Back in 2018, when Diipa Khosla and her then-fiance Oleg Buller proposed the idea of touching each other's feet after their marriage, Diipa's mother was shocked.
In an Instagram post, she wrote:
Mom's shocked large eyes gave away her thoughts about what people might say if Oleg was to touch my feet in return. All the anties and uncles…wouldn't they disapprove?
They went ahead with the idea, nevertheless, because 'why not both touch each other's feet in mutual respect?'
The idea resonated with people, and the picture soon started doing rounds on the internet.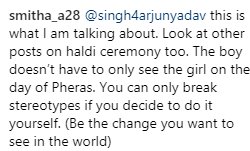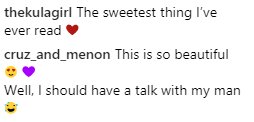 However, this was not the only stereotype the couple broke. 
I say that because they also changed their surnames. 
While Oleg calls himself Oleg E.H. Büller-Khosla, Diipa is Diipa Büller-Khosla. 
Now, that's how I define equal partnership. 
The Indo-Dutch couple got hitched back in 2018 and had two ceremonies – Indian and European. And even today, their wedding and the break from orthodox tradition redefines modern age marriage goals. 
We can safely say it was the stuff of dreams and now that we know the thoughts that went behind, it just makes everything that much more beautiful.
#WeddingGoals? Most definitely, yes.