The summit is in sight, and both the cricket teams from India and Pakistan are all set to put their lives on the line to win it. At least that's what the perception is, from the hype surrounding it. However, it is only the players who are in the centre of all of this realise the beauty of a competition and rivalry like this.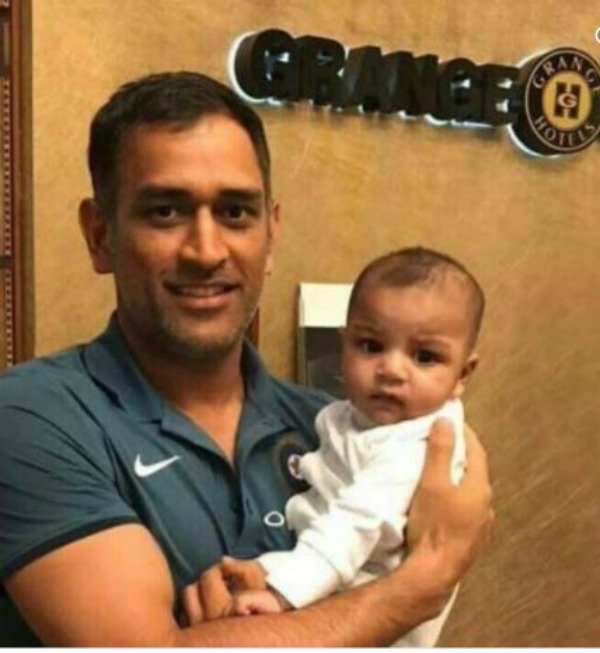 A picture of MS Dhoni holding the child of the Pakistan captain, Sarfraz Khan, is going viral and melting all hearts over the Internet. The former Indian captain who became a father to daughter Ziva, has certainly found his affinity to children in the recent past. In the recently concluded IPL a video surfaced showing the wicket-keeper extraordinaire sitting on the floor of an airport and playing with the son of Imran Tahir, his franchise teammate.
This picture of Dhoni appearing like a Godfather-figure to Sarfraz's son, showcases genuine rivalry on a sports pitch can always have a sweet after-taste. 
Even if both nations might be at each other's throat over a game, we might even appreciate the similarity of our respective nation's passion for the game and celebrate it.