The wedding season is here in full swing and we're sure you've got your outfit and accessories sorted. But you're still not sure about the makeup bit. Taking an appointment at any parlour is tough to begin with and even if you get one, it'll cost a little more than a bomb.
So, to make life easy for you, we've compiled 10 DIY make-up tutorials that will help you get ready within a few minutes without having to spend all that extra cash. Here they are:
1. You can combine a colored eye-liner and a subtle pink lipstick for a simple yet fabulous look.
With a mix of nude and coffee shades, finished with a little bit of shimmer, your eyes will look more prominent. To accentuate your eyes, use a colored liner of your choice. Choose the right shade of pink that won't be too subtle or too bright. This will make you look simple yet elegant. 
To learn how to get this look, click here.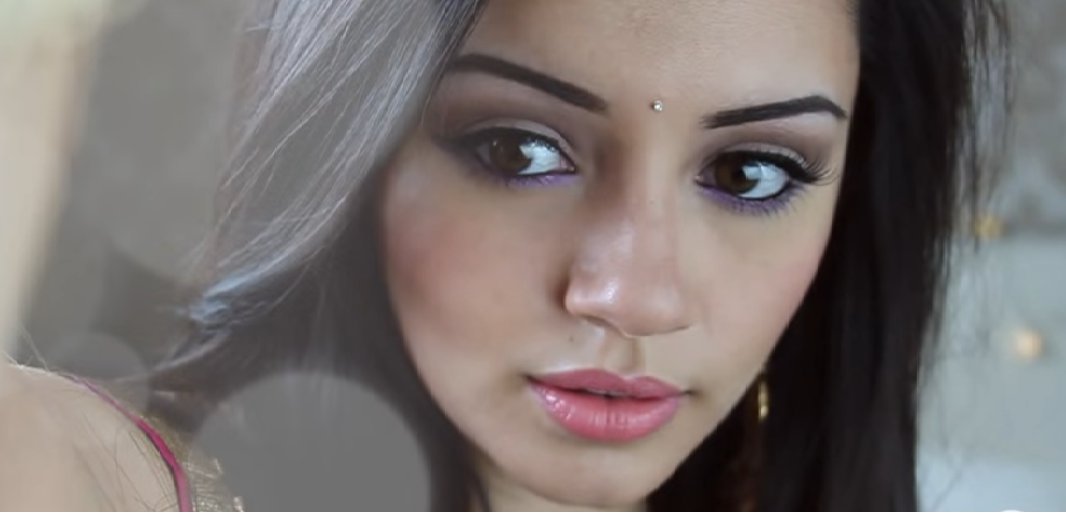 2.  If you want to add drama to your look, go for gold eyes and orange lip shades.
Indian weddings are all about dramatic shimmer. To add all that glitter, opt for gold pigment for the eyelids and use a shade of orange to give it that dramatic look.
To know more about the look, click here.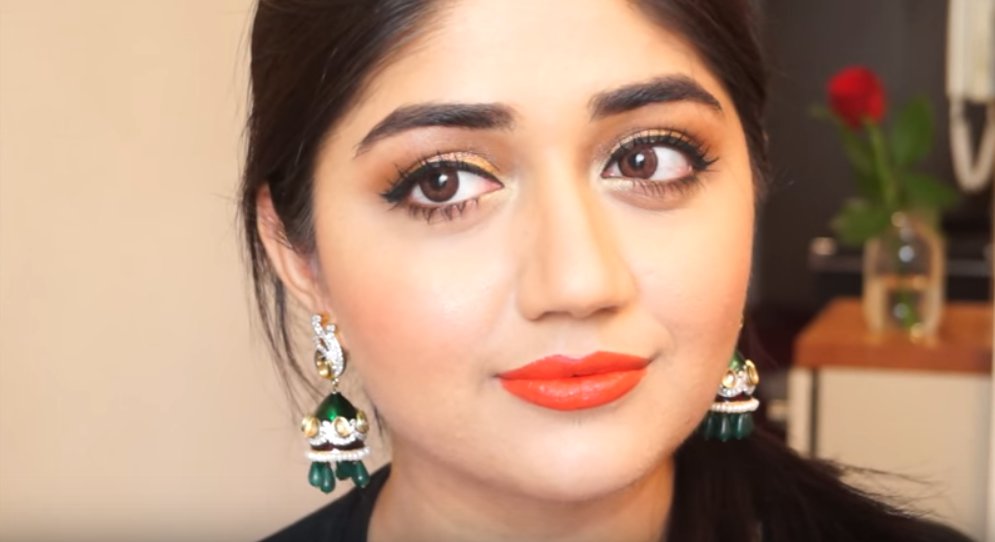 3. You know that maroon lip shade is the color of the season. Splash it on with a big, bold bindi to get that sizzling look.
Use some dark shades of brown for your eyelids and couple it with a broad streak of eyeliner. Add to it a deep shade of maroon, put a big bindi and you're good to go. 
To learn how to get into the Indian groove, check out the video here.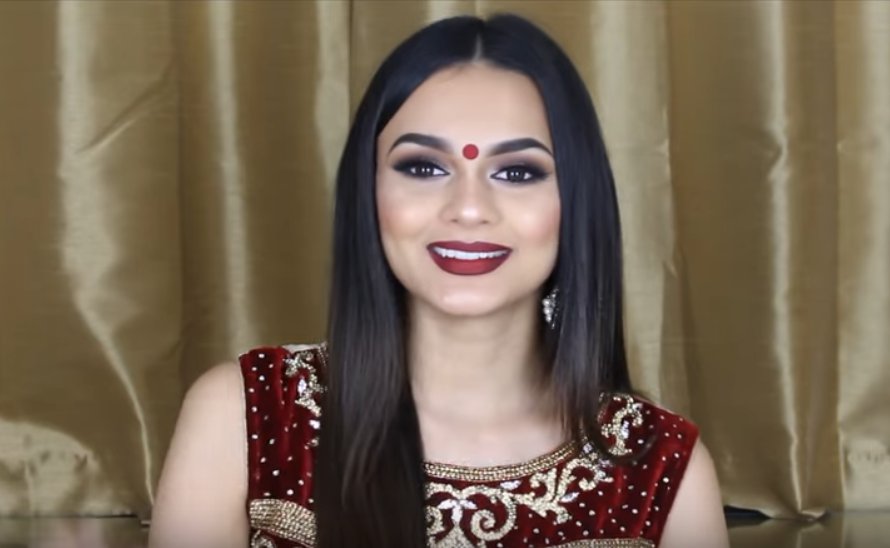 4. Make people admire your simplicity with champagne eye shadow and deep pink lips. 
You can go for a champagne colored eye shadow. Champagne is a classic color and known to bring out elegance. Use a dark shade of pink on the lips. This look is very simple to achieve and takes very little time and effort. However, it makes you look like the epitome of classy.
To know more about how to achieve this classy look, you can click here.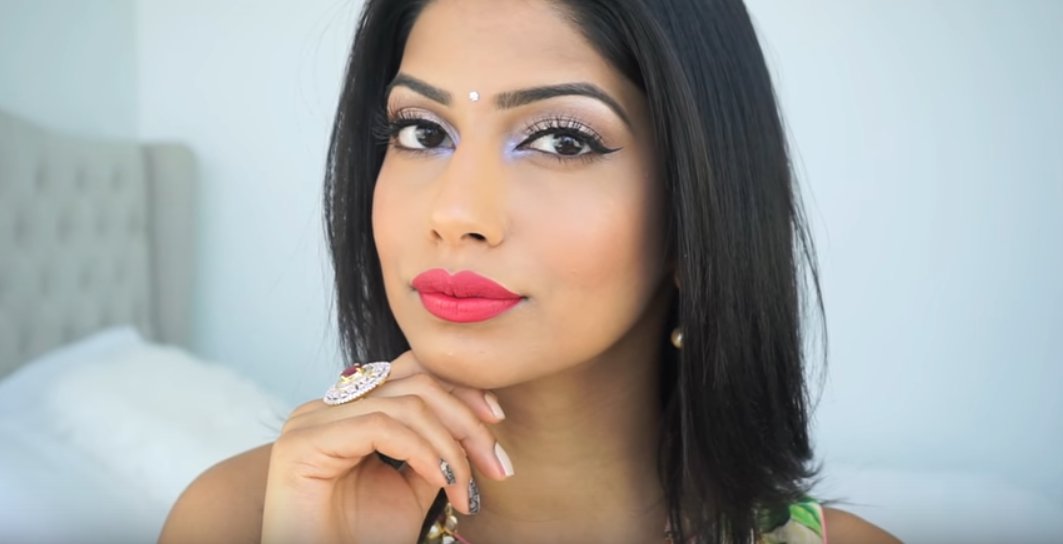 5. We've all admired Kylie Jenner's makeup skills. Why not try it this wedding season?
You will need various shades of pink for those super dramatic eyes but the result is all worth it, as you can see in the image. A broad streak of eyeliner will bring in the wanted effect. This look is very classy and hot.
If you like the idea, click here for the video.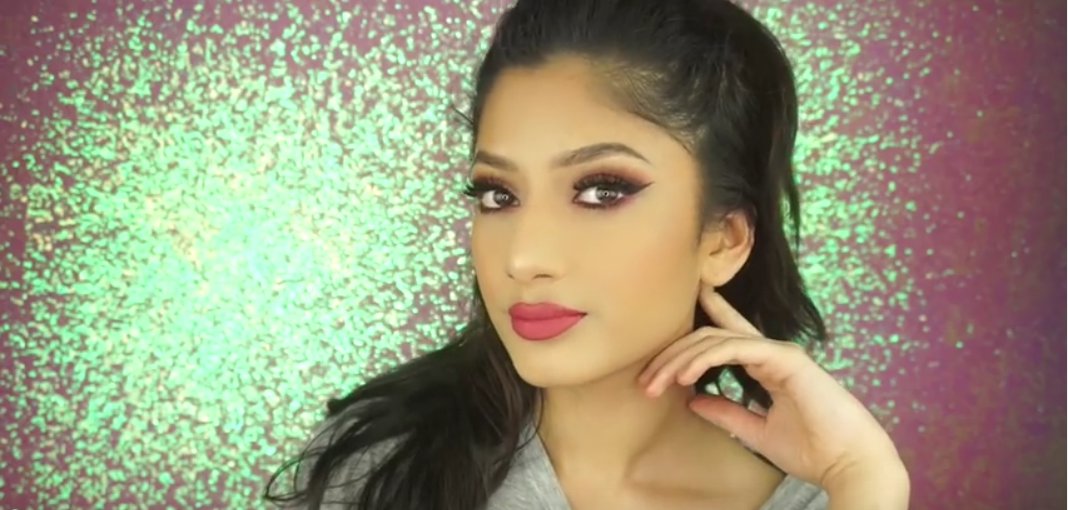 6. Good old glittery eyes and a nude lip shade is a time-tested look that will make you look charming in any wedding season.
This look has been tried and tested and it's probably because it always works. Dramatic eye make-up combined with a very subtle lip shade always brings in compliments.
If you like it, you can check out the steps to get this look here.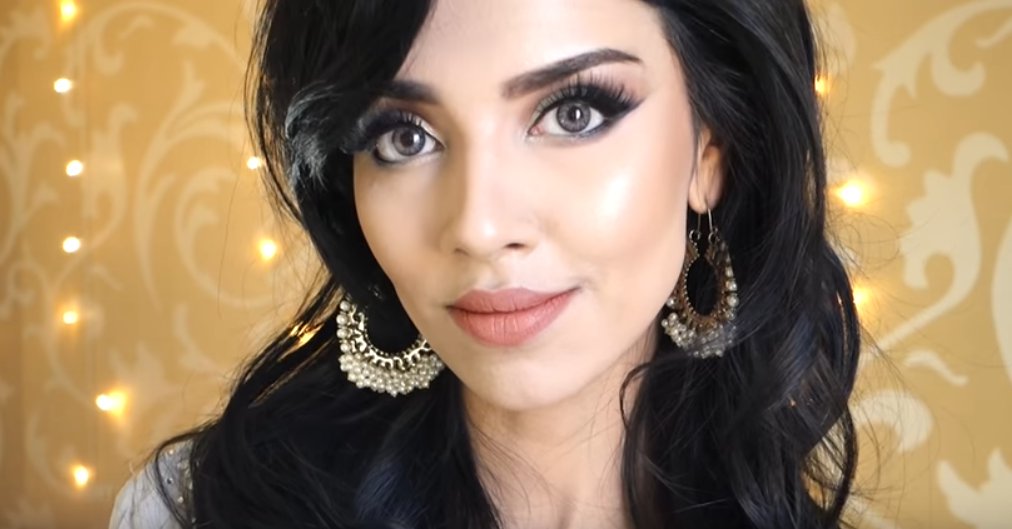 7. Brown hues of eye shadow coupled with glitter and a dark lipstick for a bold look.
To make a statement, you should look bold. To achieve this look, use shades of brown on the eyelid and top it off with some glitter. To further add to the dramatic look, use a dark shade of purple or brown on the lips.
For this truly strong look, click here.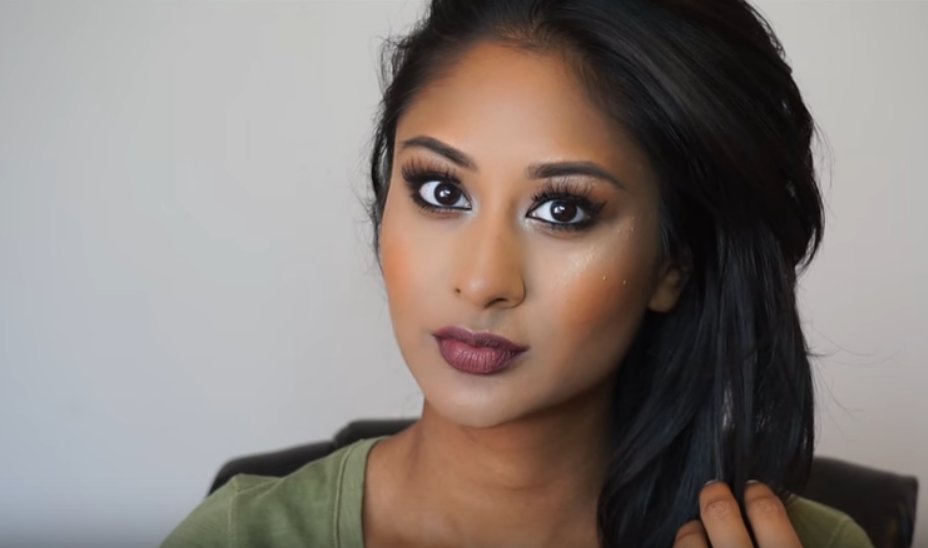 8. Add all that glitter to your eyes and match your bindi with your outfit for a glamorous look
This make-up will make you look super glamorous as you mix glitter with a pastel pink shade of lipstick. Finish off the look by putting a bindi that matches your outfit.
To understand how to achieve this dream-like look, check this out.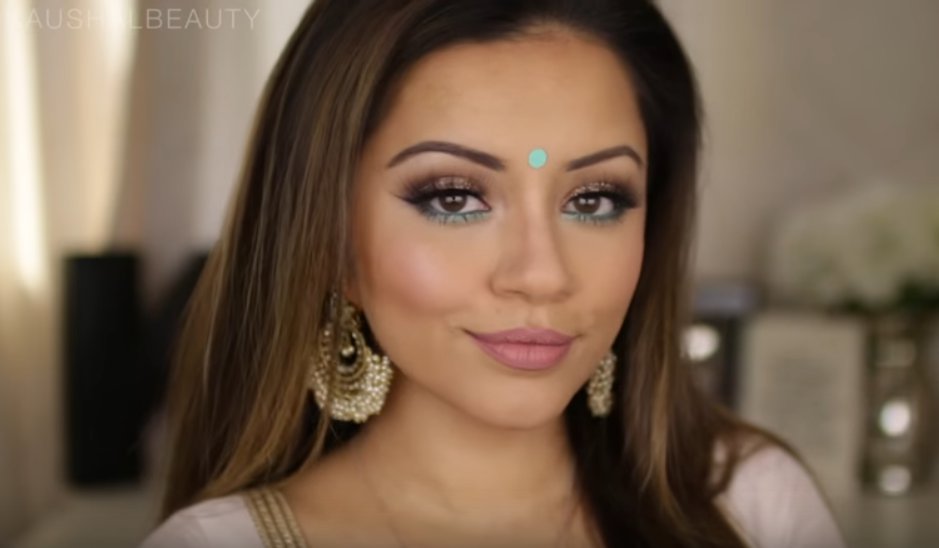 9. Go for an ombre effect for your eyes to add all that drama to your look.
Here's a look that let's you be bold and dramatic, just the combination you need for an Indian wedding. Use different shades of the same color, probably something like purple for an ombre effect. Couple it with red lipstick and you're ready!
Want to know you to get that perfect makeup? Click here.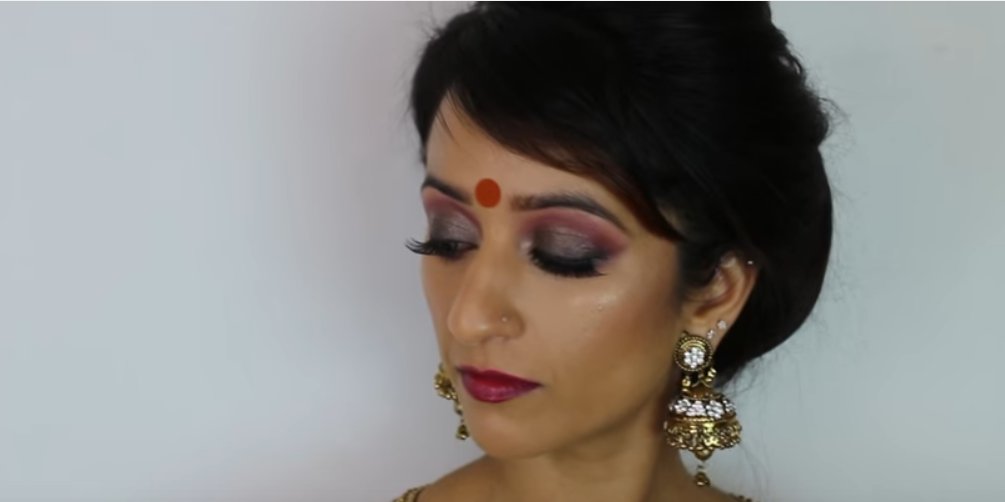 10. Smokey eyes with brown lips will give you the perfect traditional Indian look.
Use your brushes right and you'll have the perfect smokey eyes. Now use a dark hue of brown or purple. It is the perfect combination for a nighttime wedding and will help you make a style statement like no other.
Click here to learn more about the look.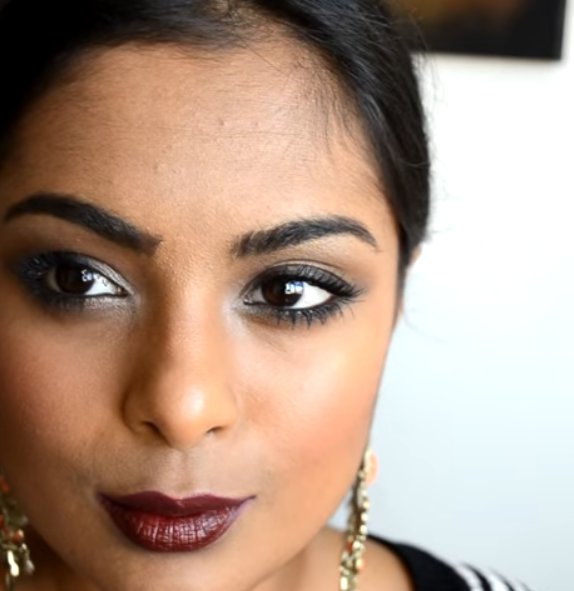 Have fun, ladies!