In association with
MakeMyTrip
Listen up fellas! Let's not be lazy this New Year's Eve. No more sitting in bed, watching television, and eating ordered-in meals while the fireworks go off at midnight. Make this New Year's LIT—we'll tell you how!
But going out on new year's presents another challenge — where? And honestly, house party isn't an option because no one wants to be washing plates at the end of the night right? 
Don't worry. As always, we've got you covered. Get ready to be dazzled with blazing hot New Year's Eve parties, because on MakeMyTrip you'll get up to 50% off on over 10,000 parties across Delhi, Mumbai, Bengaluru, Hyderabad, Chennai, Pune and Kolkata!! All you have to do is head to the 'Activities' tab on the MakeMyTrip app and sort your NYE plan now!
Some of the venues on the list include the Hard Rock Cafe, Tryst, Esselworld, Imagicaa, Social, Vivanta by Taj, Bombay Cocktail Bar, and many more. 
So, this year you can catch the hottest parties and amazing experiences. Dance to sick beats spun by the best DJs, scrumptious food at the best restaurants, unique performances and a lot more — just book your party spot on the MakeMyTrip app with a massive discount and that's it, you're done!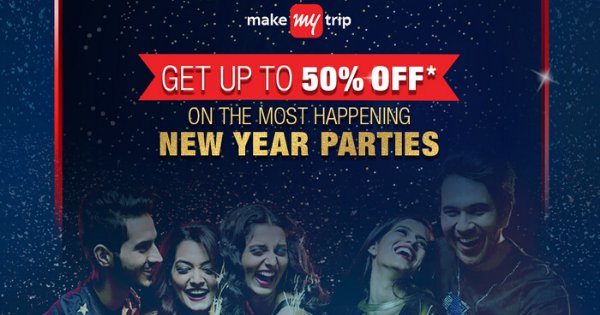 So hurry and make this New Year's eve more memorable!