Congrats #EggSoldiers, we did it. 
With more than 23 million likes in less than 10 days, the portrait of an egg has dethroned queen Kylie's post as the most liked picture on Instagram.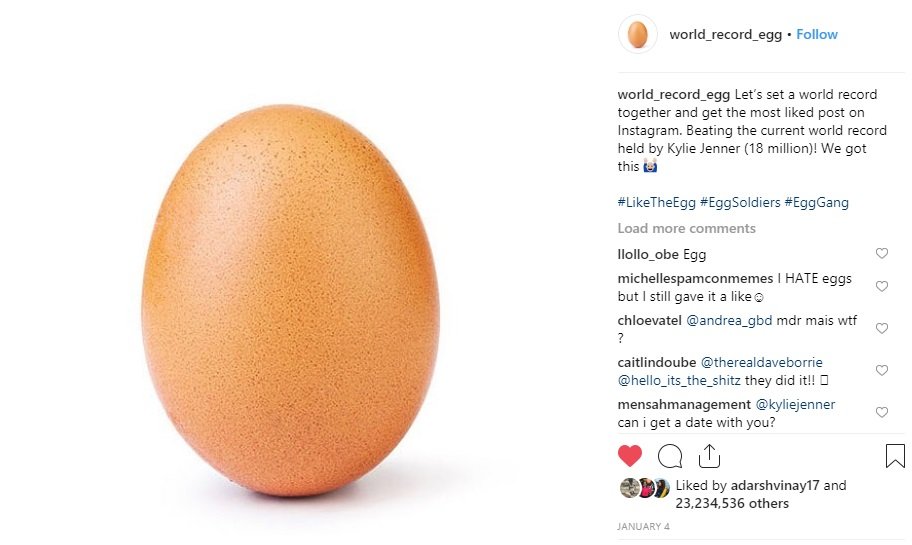 Back in February, 2018, Kylie had uploaded the picture of her daughter Stormy holding her finger, and the picture went on to get 18 million likes. 
For almost a year, no picture could come close to that of Stormy. And then an egg entered the scene…
Not the one to keep things subtle, the maker of the page named it world_record_egg so that everyone knew the intent behind it. The trick worked.
The profile, which only has one post, is followed by 2.4 million people. I mean!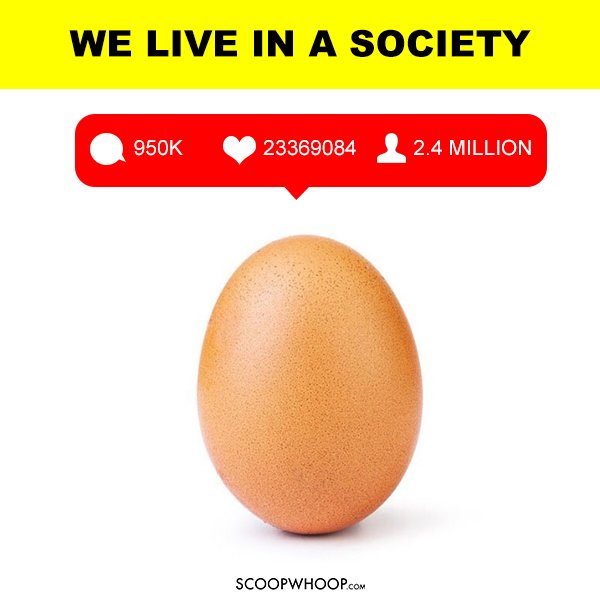 As per a report from Buzzfeed, the account holder claims to be a 'chicken from British countryside', named Henrietta. 
"Eugene is my egg," Henrietta says, while adding that the 'power of the egg is strong'.
In one of the Instagram stories after breaking the record, Henrietta mentioned that the #EggGang is 'only just getting started'.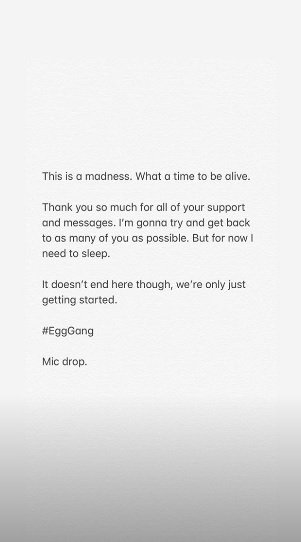 Waiting to see what else Henrietta and her 'golden egg' have in store.