Onam is one of the biggest festivals of Kerala and is considered the official new year for the Malayali Hindus and it also marks the beginning of Chingam, the first month of the year according to Malayalam calendars. This year, it is being held from 3rd September to 13th September. 

It is one of the most important festivals in South India that is celebrated to mark the homecoming of King Mahabali, who was said to be one of the most benevolent kings to have ruled Kerala

The king is worshiped and loved by all because he worked for the welfare of the people and he made sacrifices for them. And it is believed that it is during this time that he visits the Earth to bless and see if everyone is living happily.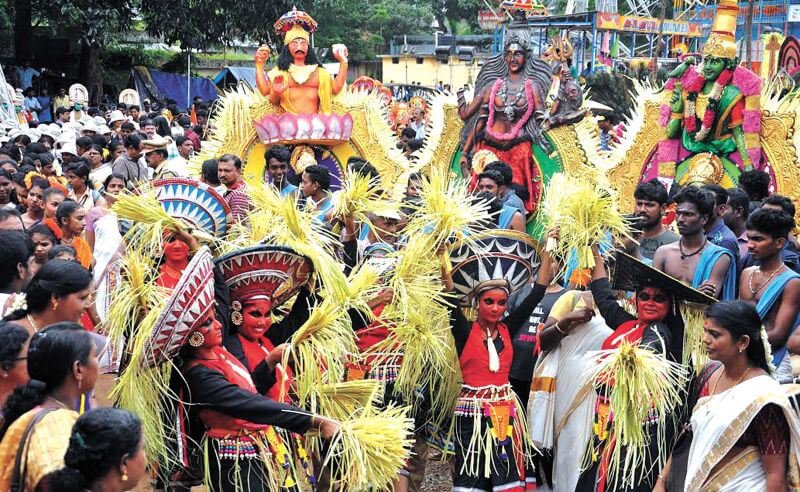 This festival is celebrated over a span of 10 days with great splendour, liveliness and entertainment across Kerala. Locals also design gorgeous flower carpets, prepare delicious meals and take part in the famous boat race.

As mentioned above, the celebrations go on for 10 days but, each day has its own unique significance.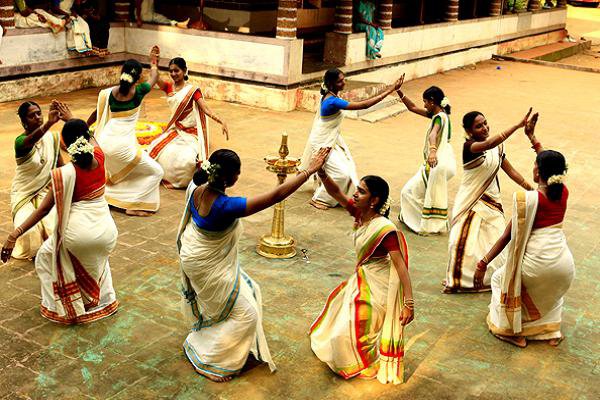 Day 1: Atham

The festival is kicked off with a street parade accompanied by decorated elephants, musicians and other traditional Kerala art forms.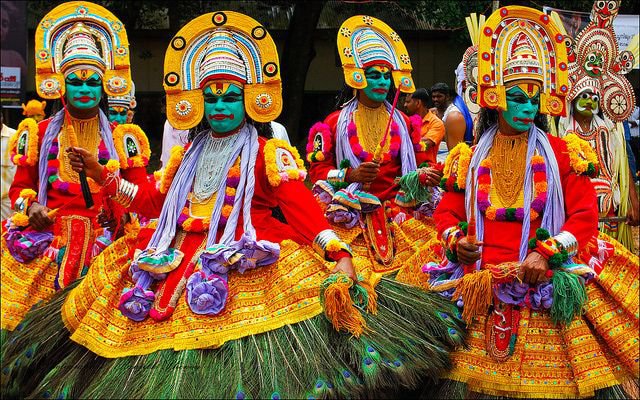 Day 2: Chithira

On this day, locals make multi-coloured flower decorations in the porch area of their house. They make stunning designs with the flowers and various communities even conduct competitions to make things more exciting.

Day 3: Chodhi

This day is considered auspicious for Onam shopping. Locals also prepare luxurious meals at their homes because they want Mahabali to join them for eating. Most of them usually have a feast of at least an array of 26 dishes. The meal includes brown rice, papadum (papad), Sambha, Avial, Parippucurry, Rasam and Payasam (kheer).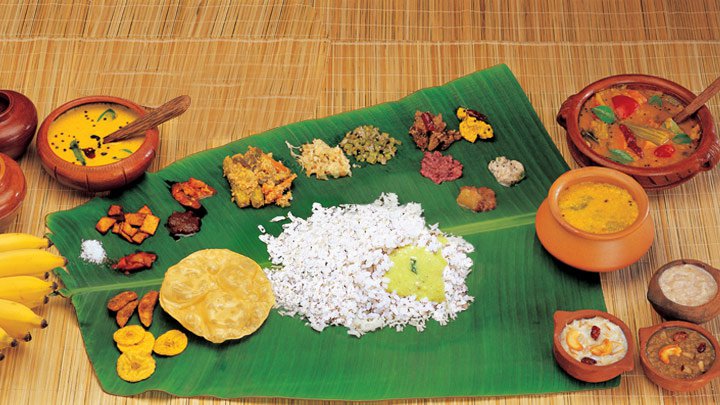 Day 4: Vishakham

People continue shopping on this day but the ladies head to the market especially to buy all the important ingredients required for preparing Kerala's traditional dishes on the last day of Onam.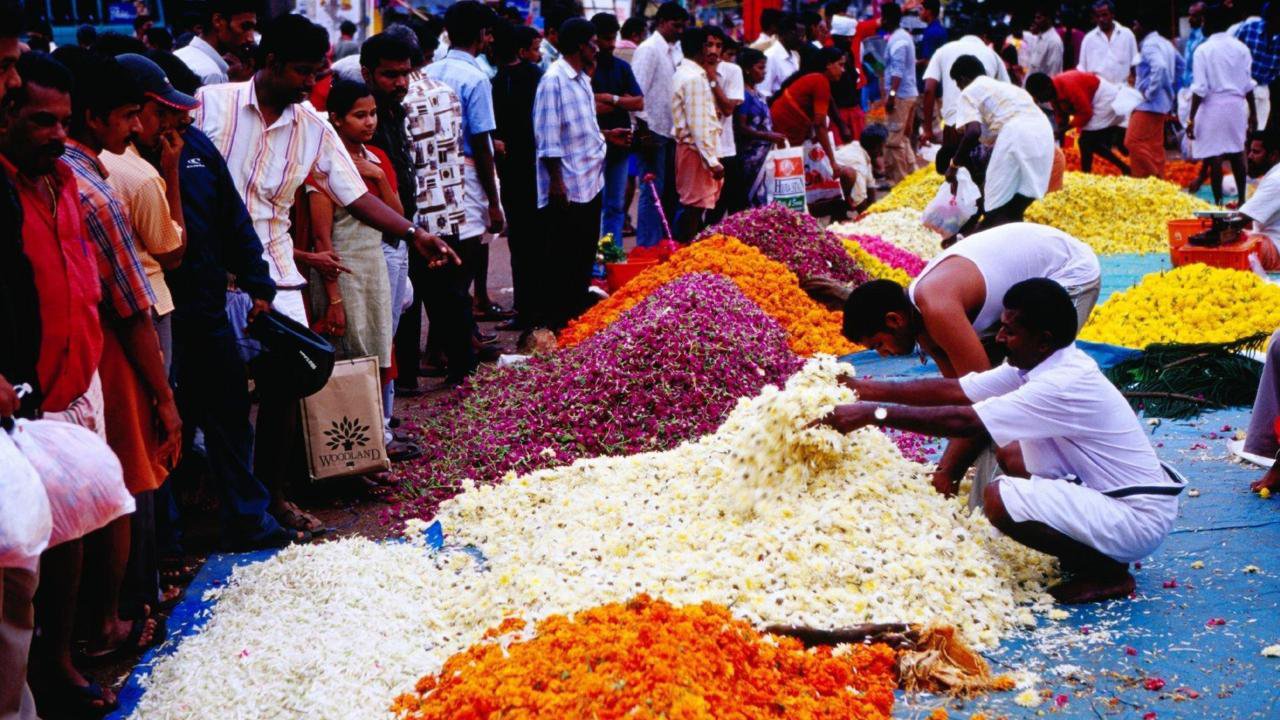 Day 5: Anizham
People participate in fun competitions and one of the most famous activities during Onam is Vallamkali – the exciting snake boat race. Participants take part in a thrilling boat race.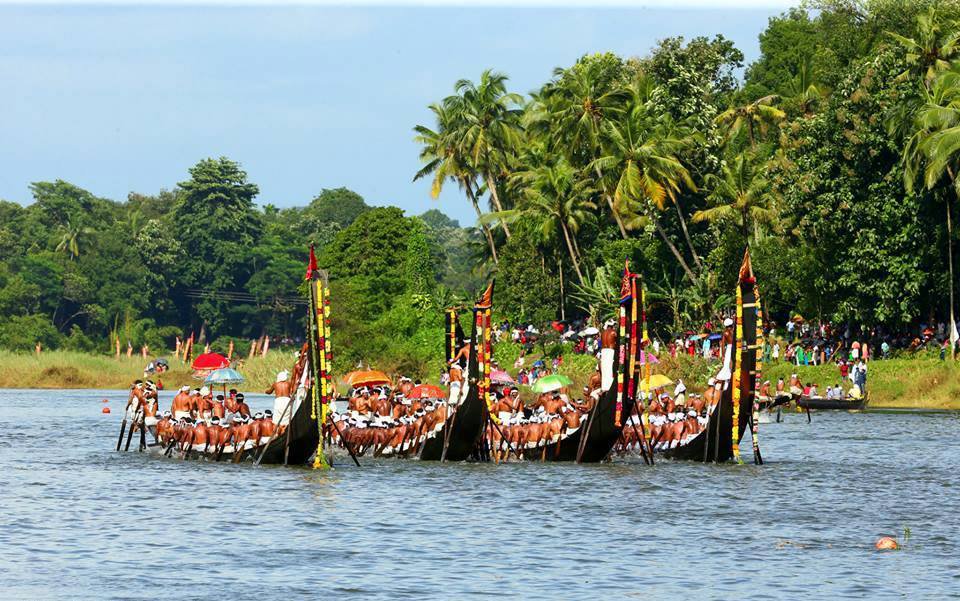 Day 6: Triketta
On this day, families spend quality time together and celebrate. They have a get together and catch up with their relatives.

Day 7: Moolam

On the 7th day of the festival, locals decorate their swings with cream and yellow coloured flowers.

Day 8: Pooradam

Devotees prepare clay pyramids and place it in the centre of the Pookalam, which represents the presence of King Mahabali and Lord Vishnu who sent the king to the world below to visit his kingdom on Earth.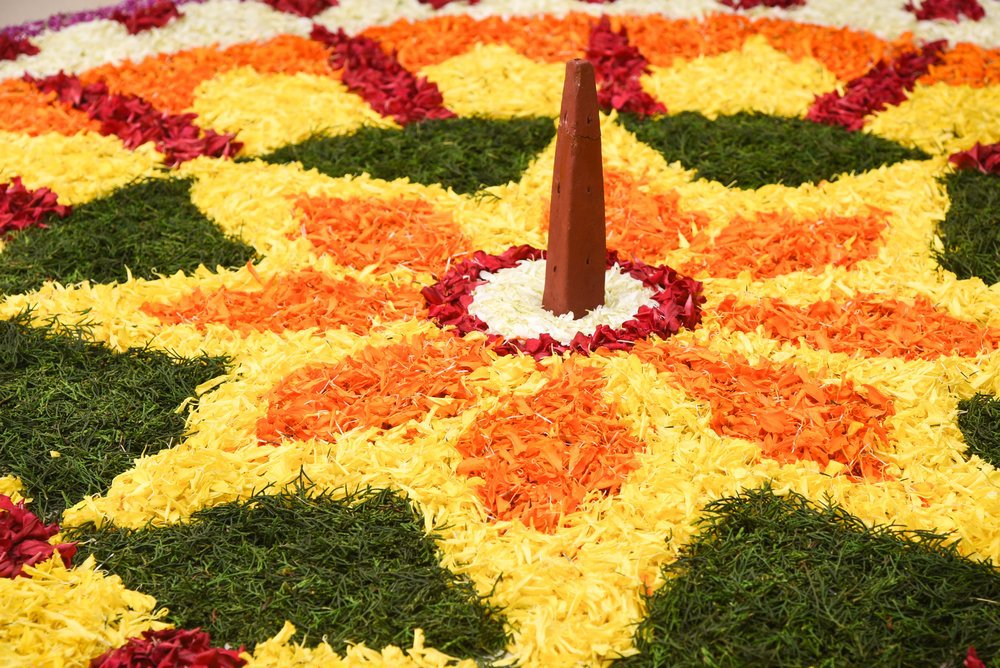 Day 9: Uthradom
This day is considered as Onam eve. On this day, devotees prepare to welcome their beloved King Mahabali.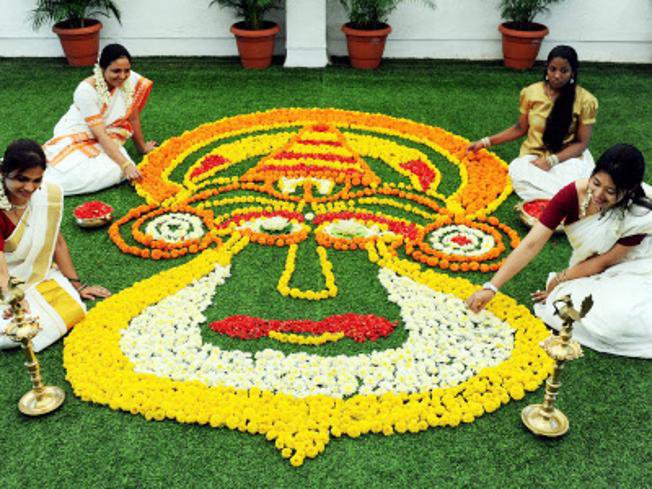 Day 10: Uthradom
The last day is celebrated as Onam and devotees buy fresh fruits and vegetables to prepare traditional dishes on this day. Devotees welcome King Mahabali into their homes with open arms.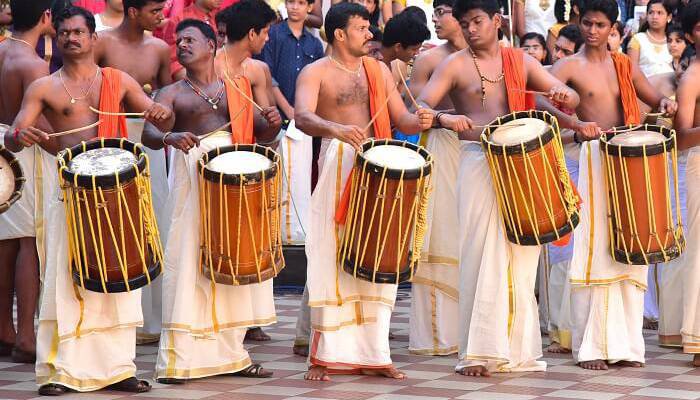 After being welcomed into people's houses for one day, Lord Mahabali departs. People immerse clay pyramids in the rivers and wipe out the pookalams.

Cultural performances, elephant processions and street dramas are also performed by the locals, on this day.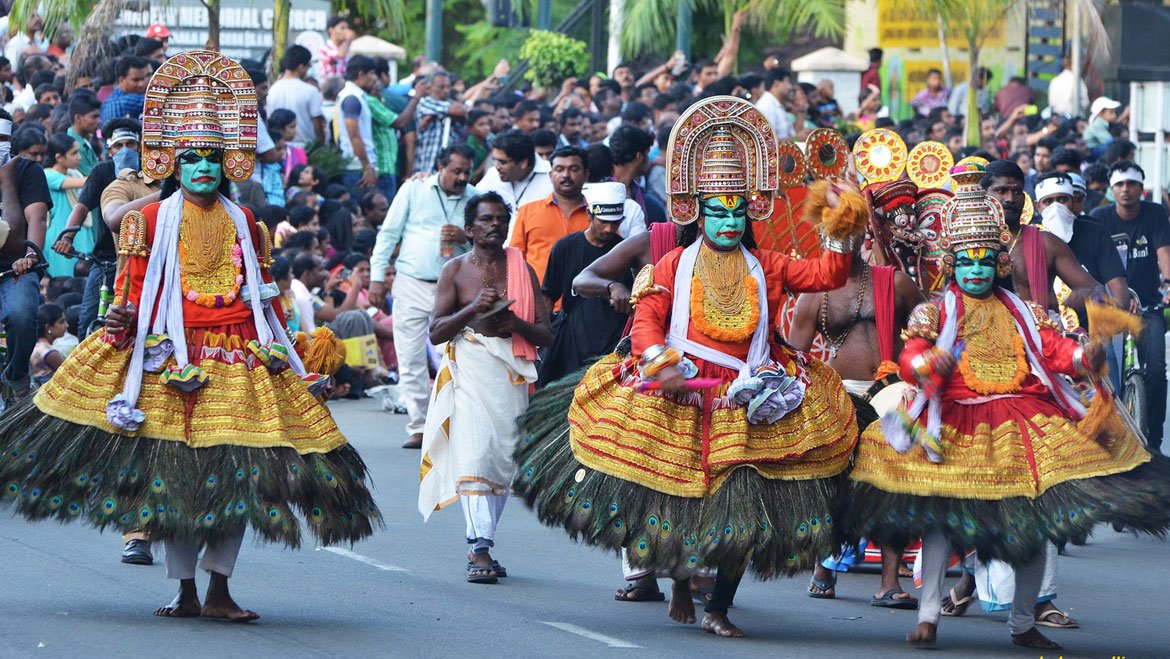 Happy Onam everyone!