Bear Grylls – a name that springs excitement, adventure and daring every time you hear or say it out aloud. 
Who is Bear Grylls? Probably a real life hero for millions out there and someone who defeated the word 'impossible' on multiple occasions.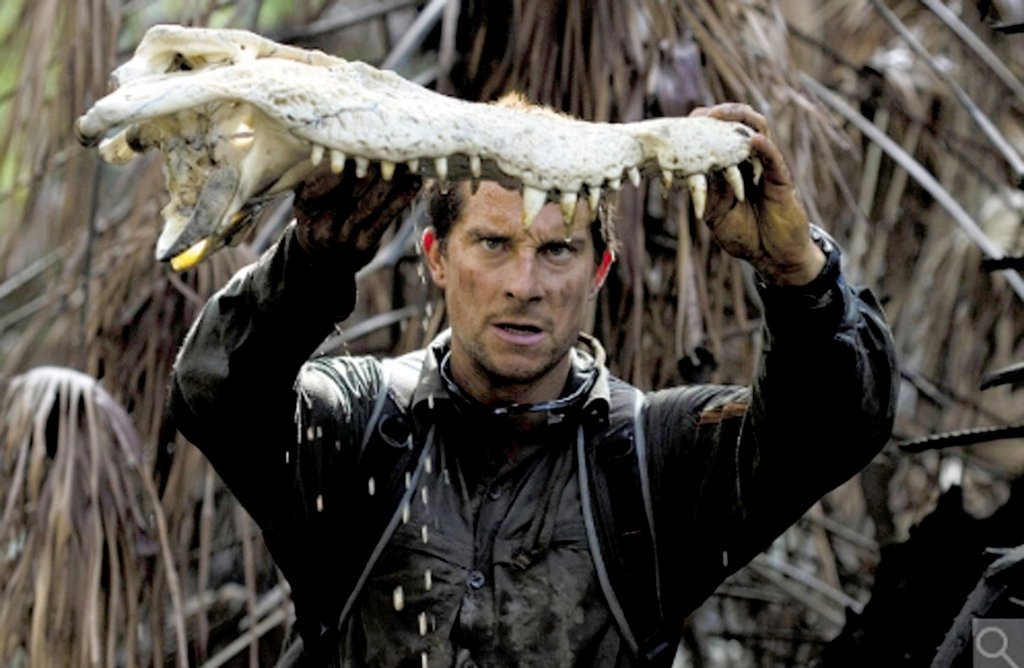 Man Vs Wild became a household name in over 200 countries yet there are facts about the host, Bear Grylls, which are lesser known to the general public. 
Here are some of those interesting yet lesser known facts. 
1. His real name is Edward Michael Grylls and not Bear Grylls.
Contrary to popular belief, the 'Bear' in Bear Grylls came only after his elder sister nicknamed him so, for being a wild sport, claims The Guardian.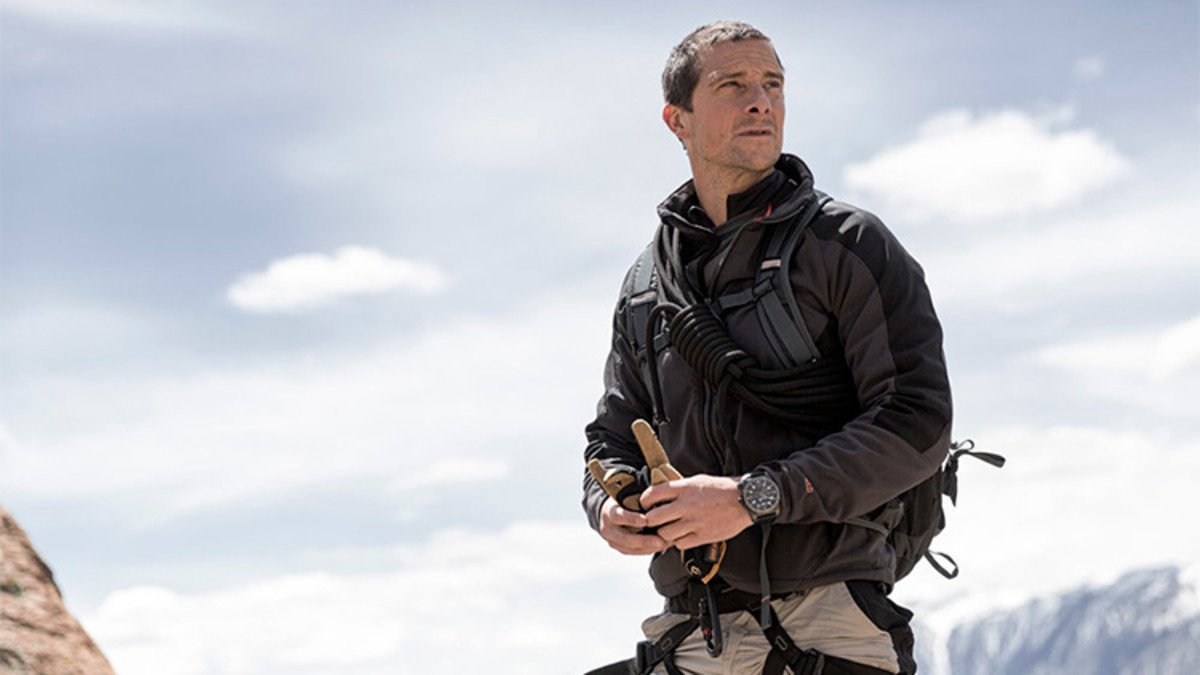 2. Bear Grylls is really fond of the Indian Army.
After completing his schooling, Bear enjoyed trekking and climbing on Indian peaks.
He at one point of time was closely associated with the Indian Armed Forces and had made this 
statement
 before going on to join the British 21 SAS force. 
I spent quite some time in India before I joined the army. I went out there climbing, and up in West Bengal and all around Darjeeling. I love India. We were in Calcutta for a while and then we were with the Indian Army as well. It's a place I really love, and I'm really looking forward to getting back there for a long time.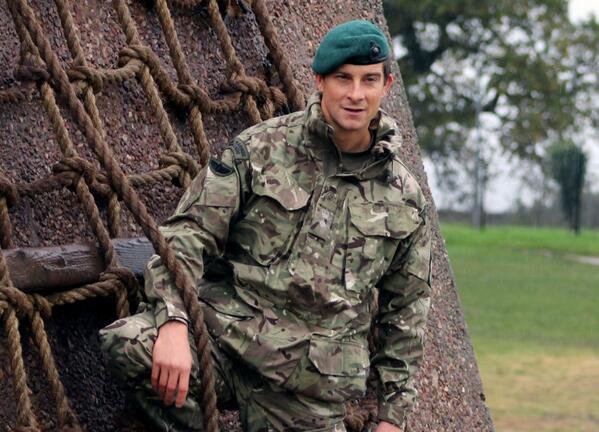 3. Bear Grylls is a certified black belt in Karate. 
A black belt in Shokobon Karate, Grylls loves martial arts training and can protect himself quite nicely thanks to the moves he learnt. 
He's quite proud of this achievement, he had previously claimed on 
Twitter
.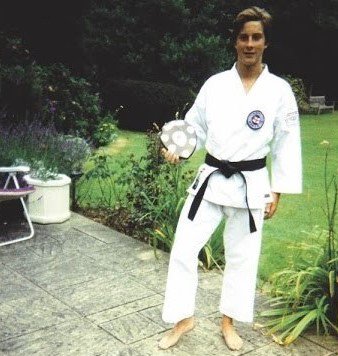 4. Bear Grylls climbed Mount Everest just 18 months after breaking his back. 
A freak accident left Bear Grylls with multiple broken bones, ribs and a completely shattered back. But that didn't stop him from fulfilling his dream. 
He was up and running just 18 months after the accident and ultimately reached Everest summit, reported 
The Telegraph
.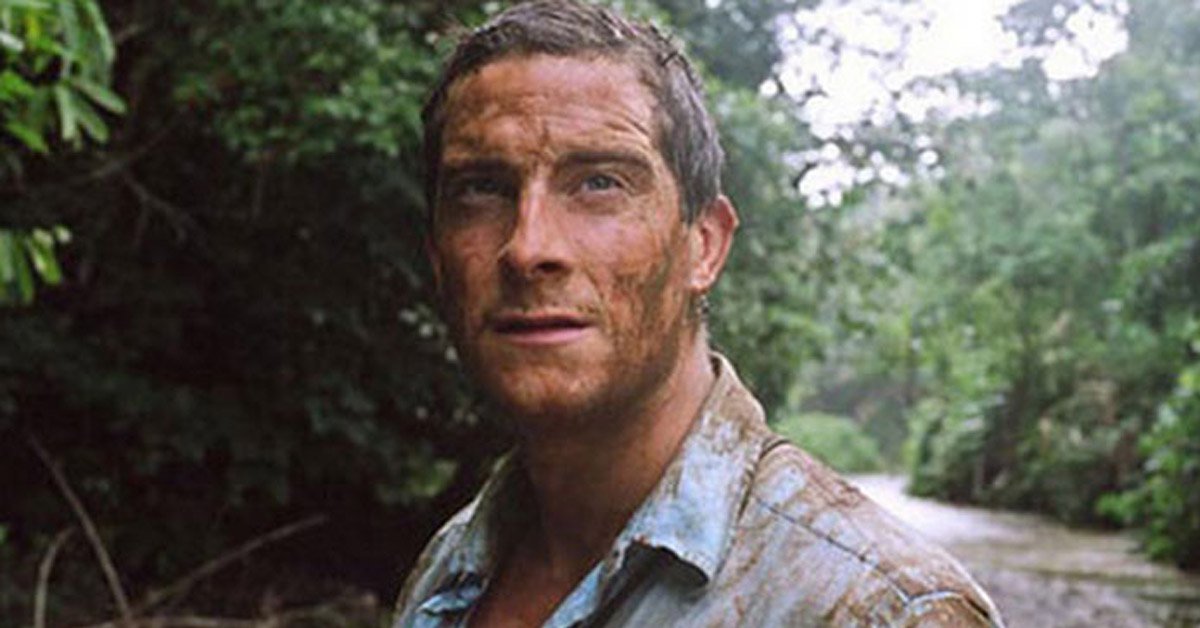 5. Bear Grylls, on his way to Everest top, climbed the unscalable Ama Dablam peak. 
Once described as unscalable by the legendary climber Sir Edmund Hillary, the Ama Dablam has claimed many lives in the past. 
Bear Grylls though, scaled the peak also becoming the youngest British man to achieve the feat, as 
tweeted
 by Discovery Channel.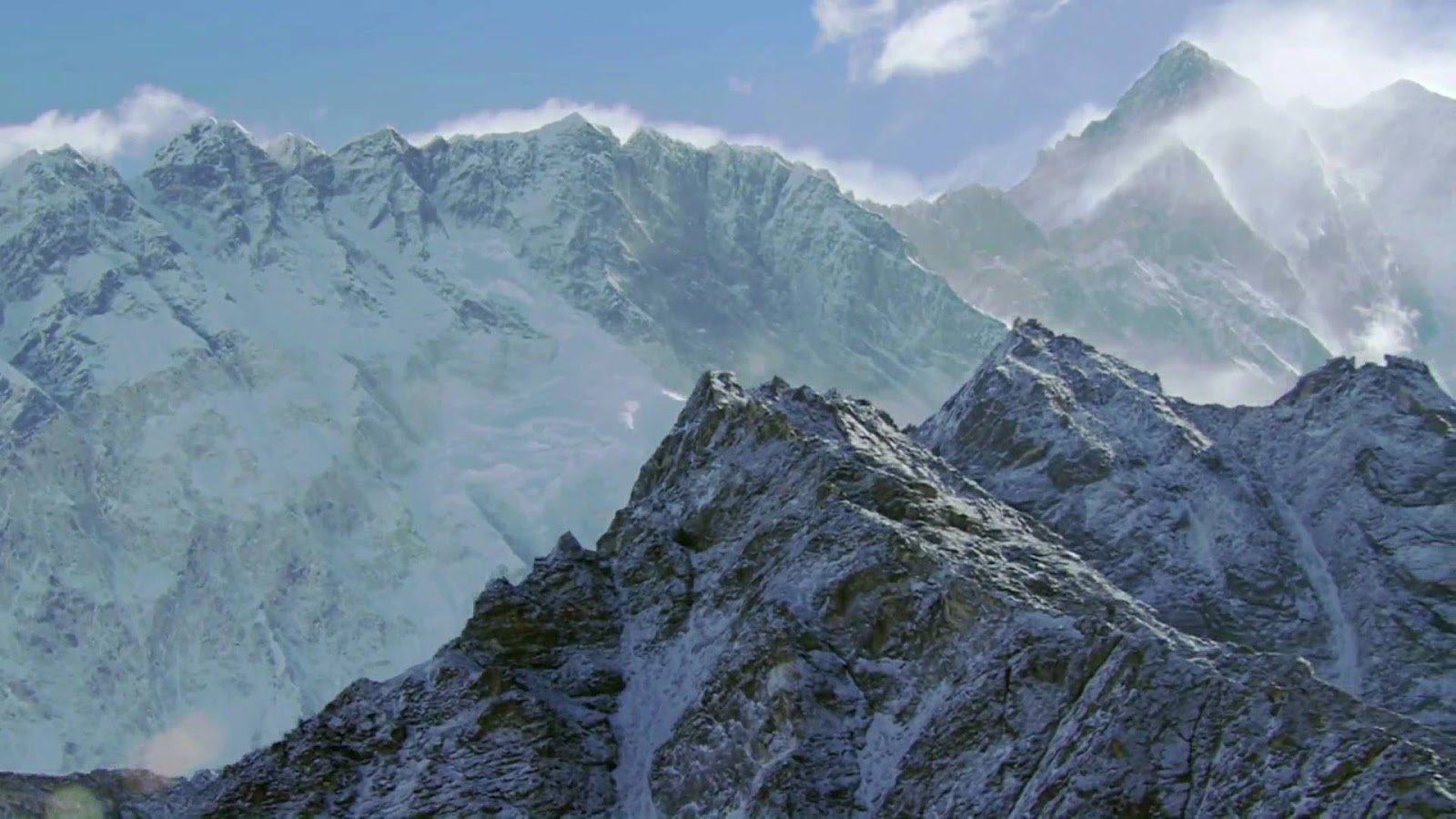 6. Thinking what can be more extreme? Bear Grylls once had dinner at a height of 7,600 metres. 
Bear Grylls, at an open-air dinner party, shared space with Lt Cdr Alan Veal RN, setting a new record by eating dinner above 7,600 metres.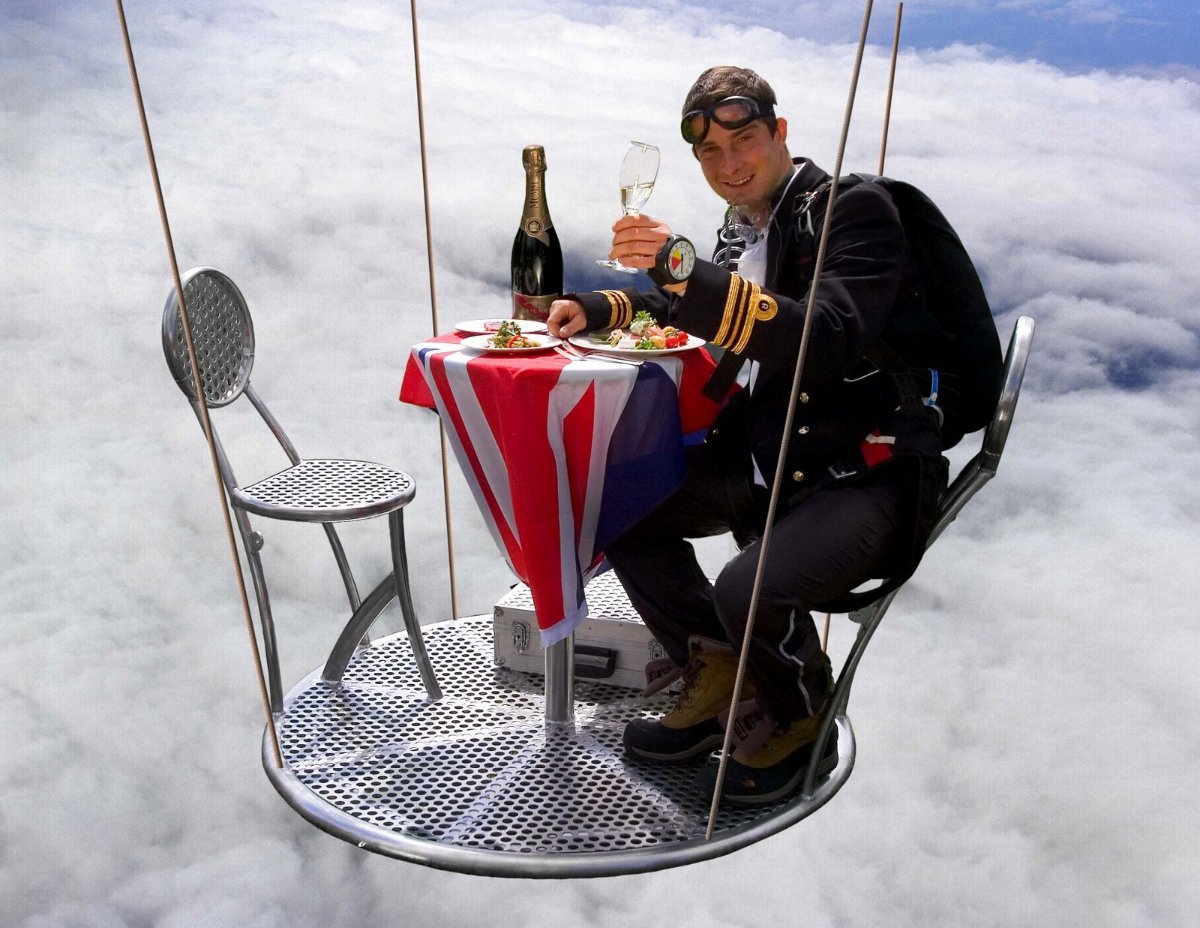 7. Bear Grylls set the Guinness World Record for longest continuous indoor freefall. 
By beating the previously set world record by a few seconds, Bear Grylls, along with double amputee Al Hodgson and Freddy MacDonald, set a new Guinness record with the help of a vertical wind tunnel.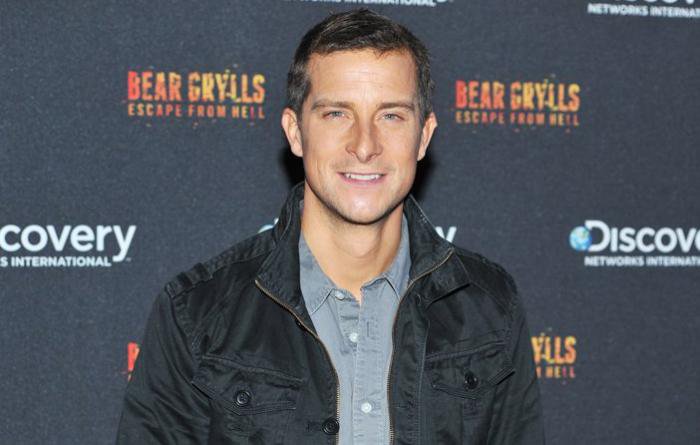 8. Bear Grylls crossed the North Atlantic ocean in an 11 metre-long boat. 
According to the Maritime Journal, Bear led a team of 5 people across the Northern Atlantic ocean, that too on an open boat. 
The historic voyage started from Halifax, Nova Scotia and ended at John o' Groats, Scotland.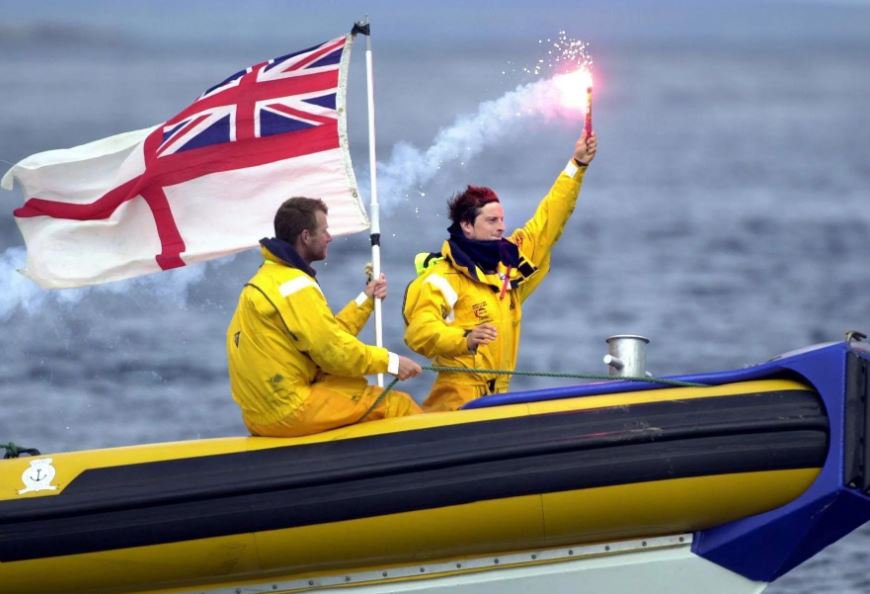 9. Bear Grylls made an exclusive Man vs Wild game for XBOX, PS3 and Wii consoles. 
Bear Grylls released Man Vs Wild: The Game in association with Discovery Channel back in April, 2011.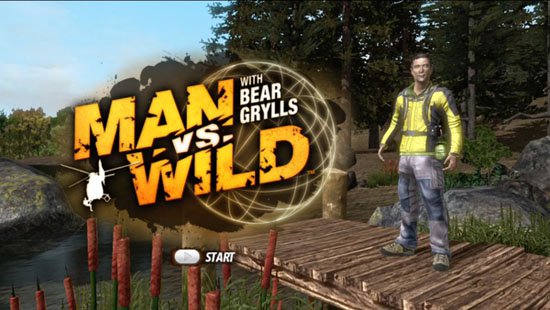 10. Bear Grylls sports a list of horrible injuries and has close to 4,319 mosquito bites. 
Pain and adventure often find each other close. Bear Grylls has suffered from multiple injuries in the past. 
This includes – crushed shoulders, a sliced finger, a chipped shin bone, a broken elbow, a dislocated hip bone, a smashed knee cartilage, various bites from snakes, bats, scorpions and 4,319 mosquitoes, as disclosed to 
The Telegraph
.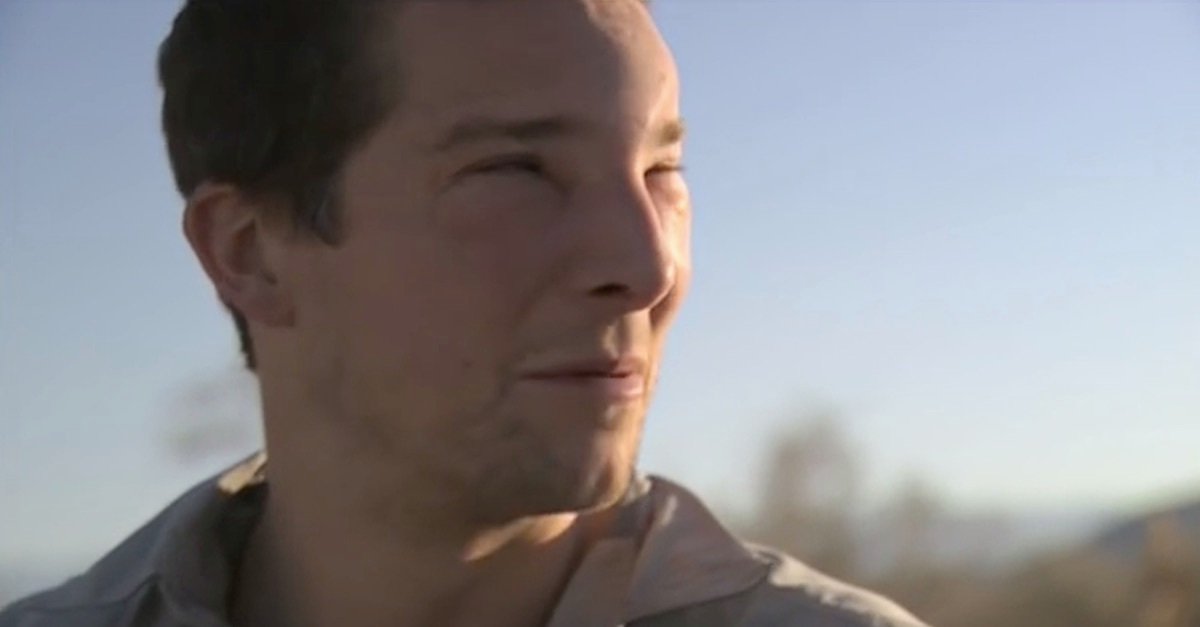 11. Bear Grylls created a record-setting parameter above Mount Everest. 
Taking off from 4,400 metres, 8 miles south of the mountain, Bear Grylls flew above Mount Everest experiencing temperatures close to −60 °C. 
He eventually reached 9,000 metres (dangerous enough to lose 99% oxygen supply), 3000 metres more than the last set record, reported the 
Independent
. 
The feat was filmed and had a worldwide telecast courtesy Discovery Channel and Channel 4 (in the UK).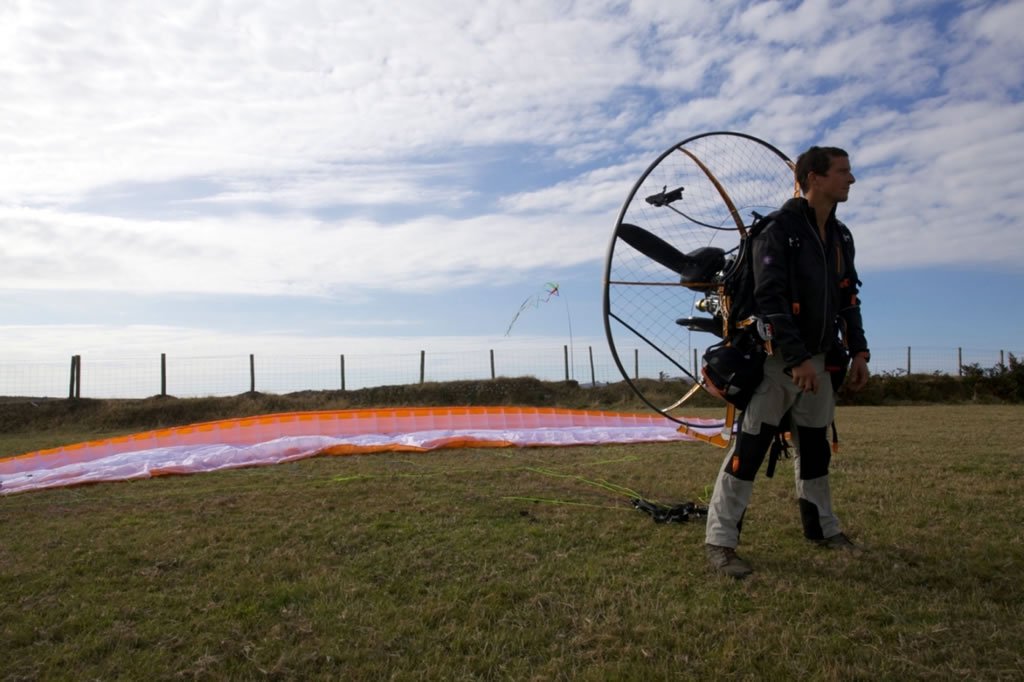 12. Bear Grylls became the youngest person to summit Mount Everest in 1998, aged 23. 
Despite taking 90 days to summit Mount Everest in 1998, Bear Grylls was the youngest to the historic feat. He was just 23-years-old and had suffered a major back injury just 18 months prior. 
According to 
Channel 24
, his Guinness record has since been broken 4 times.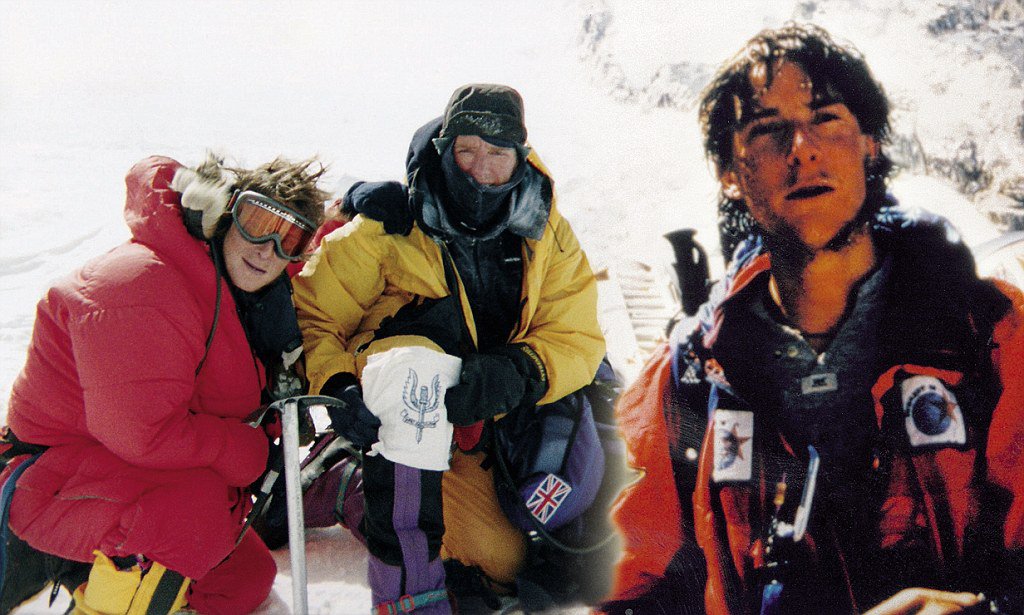 13. Bear Grylls served with the British Special Air Service (21 SAS) for 3 years. 
Bear Grylls learnt evasive driving, parachuting, demolitions, trauma treatment and multiple other activities during his 3-year stint with the British Special Air Service, reported Looper. 
Certainly, it paid off.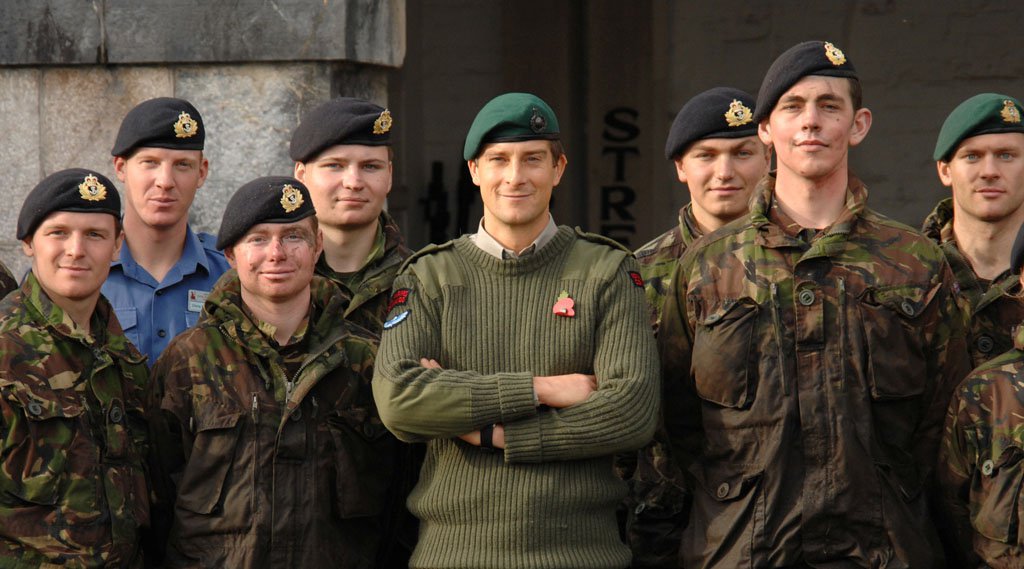 14. Bear Grylls has written 11 books including 4 teenage fiction books. 
Apart from skipping stones, jumping mountains and breaking bones for fun, Bear Grylls has also meticulously sat down to write 11-odd books. This includes four teenage fiction books about survival titled Mission Survival.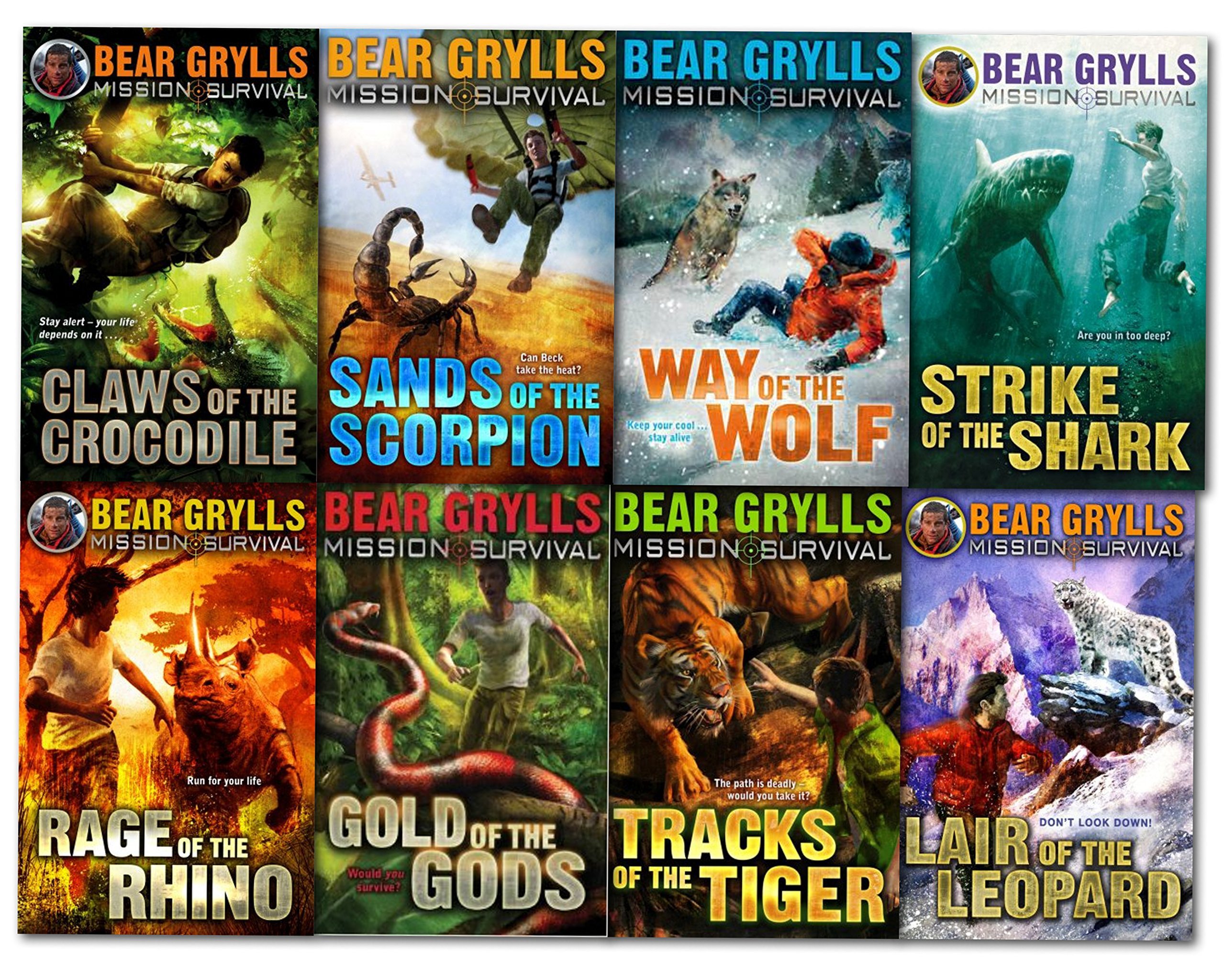 15. Man vs Wild is a global hit with more than 1.2 billion viewers across 200 countries. 
Majorly known for surviving in near-death situations in his show Man Vs Wild, Bear Grylls first became popular when the show peaked across 200 countries, stated Hooch.net. 
The show majorly helped him amass a fortune and millions of fans throughout the world.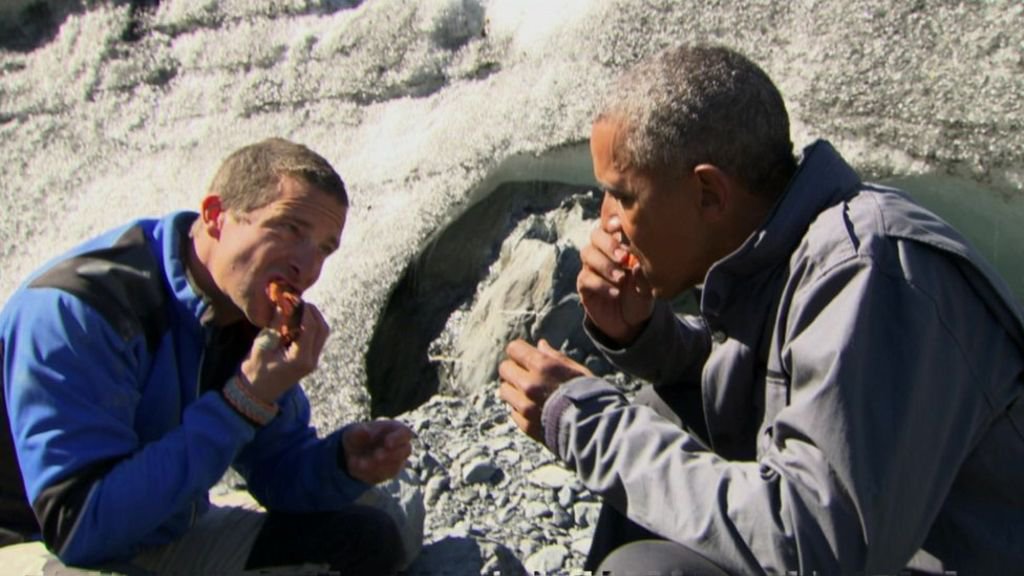 16. Bear Grylls's first break was a deodorant advertisement. 
After reaching the Everest summit, Bear Grylls was approached to star in a deodorant advert. This changed his life forever, giving him his first break. 
The advertisement
 was later launched in the USA, titled – the kid who climbed Mount Everest.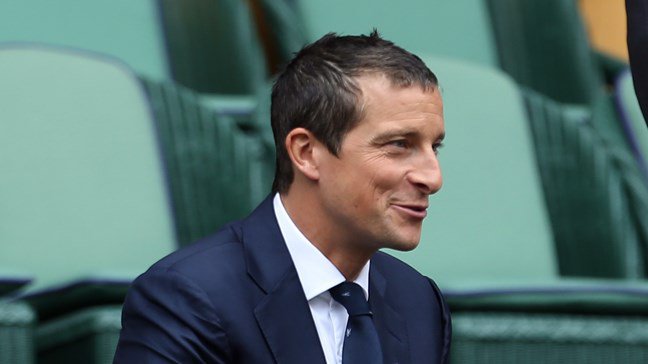 17. Bear Grylls was appointed Chief Scout by the Scouts Association in 2009. 
According to the official Scouts website, Bear Grylls became the youngest person to be selected as the Chief Scout. 
At the age of 35, he became the Chief Representative for millions of scouts around the world.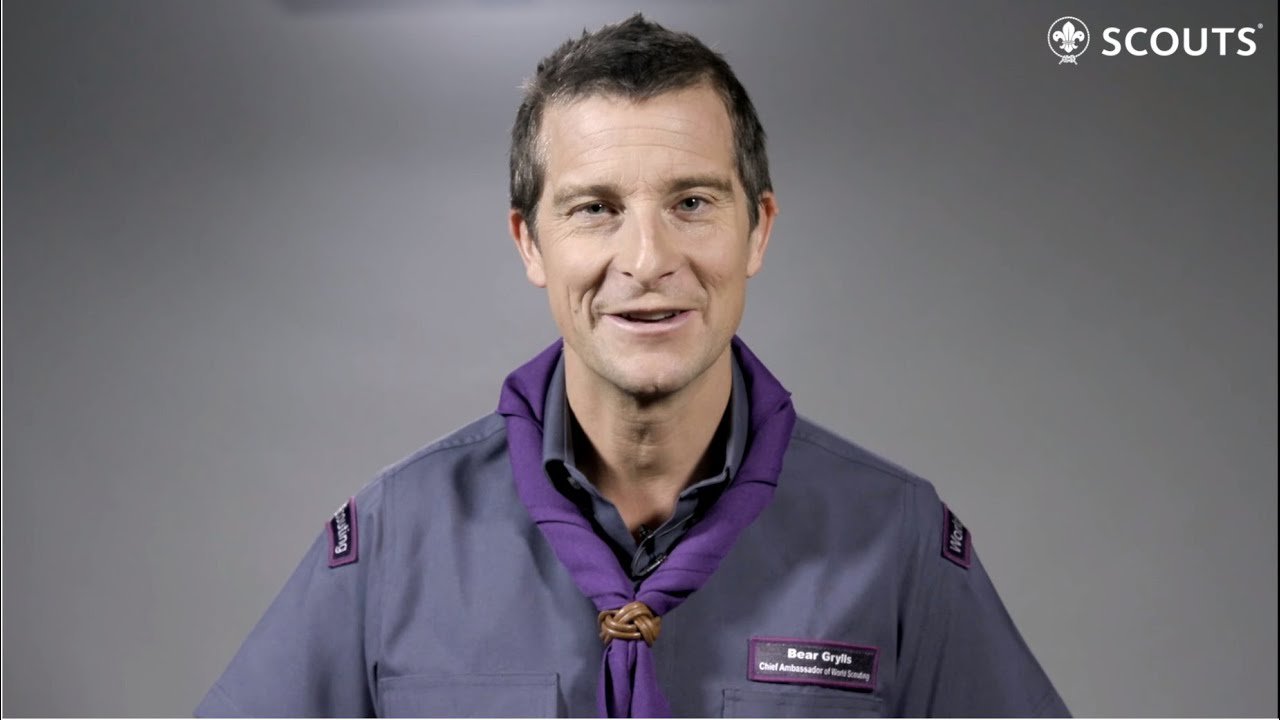 18. Bear Grylls' father was a Conservative politician. 
Bear Grylls' father, Sir Michael Grylls, was a conservative politician serving at the House of Commons as a Member of Paliament in 1970.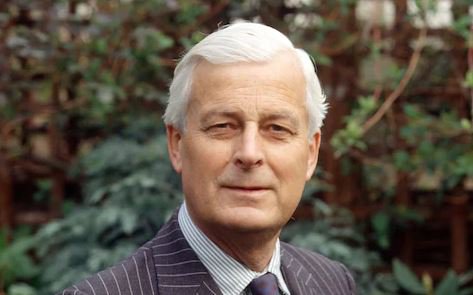 19. Bear Grylls' son saved a life when he was just 7-years-old. 
Bear Grylls is married and has two kids. His son saved a 3-year-old girl from drowning in a swimming pool. 
Like father, like son!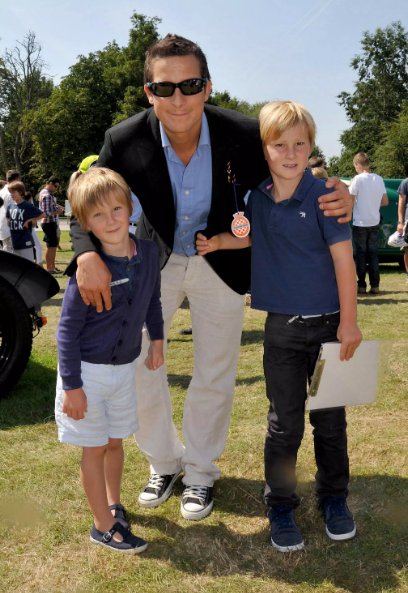 20. Bear Grylls has eaten some really horrible things in the past. 
From raw frozen Yak eyeballs to Camel intestine juice, Bear Grylls has eaten some really weird things in the past. 
The list includes – a giant live spider, maggots, raw goat testicles, a live snake and other insects with pulsating yellow pus. Yuck! He's not only a brave man but also has a brave stomach. 
You just need to watch one of his many Man Vs Wild episodes and you can name a few more, probably.