"There are people in the world so hungry, that God cannot appear to them except in the form of bread." – Mahatma Gandhi
India fares among one of the worst countries in the world when it comes to hunger-stricken people. Hunger not only makes us suffer, it also affects our health severely. 
Despite several years of rapid growth, India's food security is in a very dismal state and these staggering numbers are a proof of the challenges that lie ahead for us.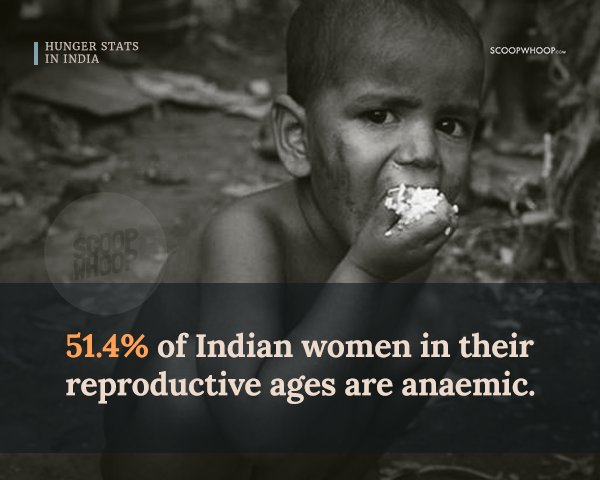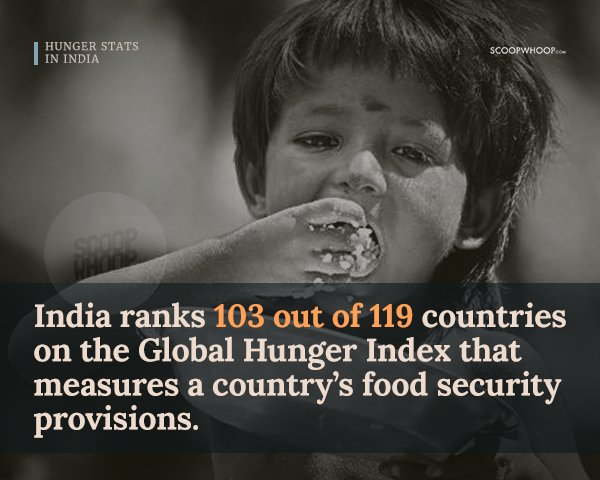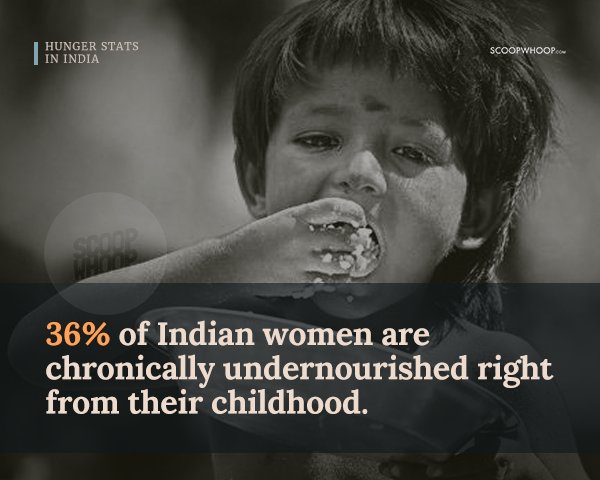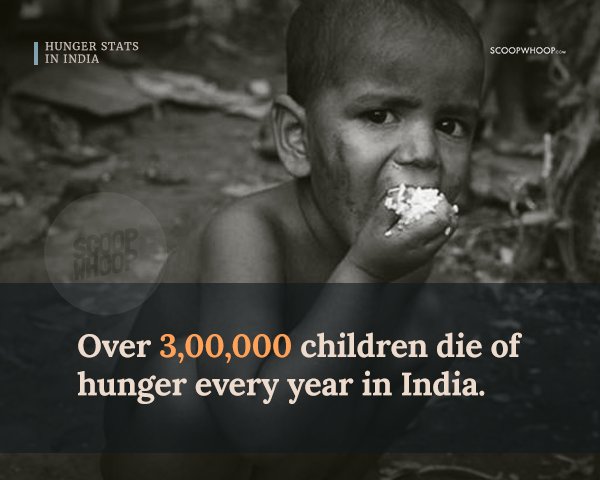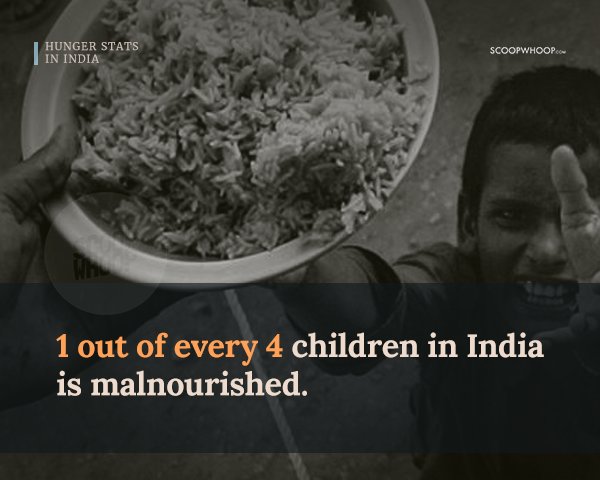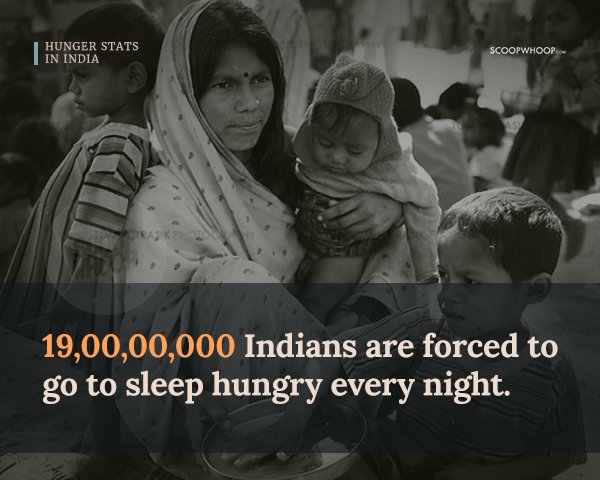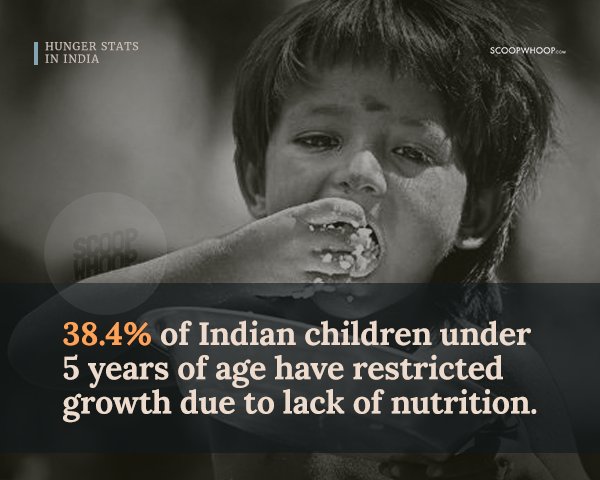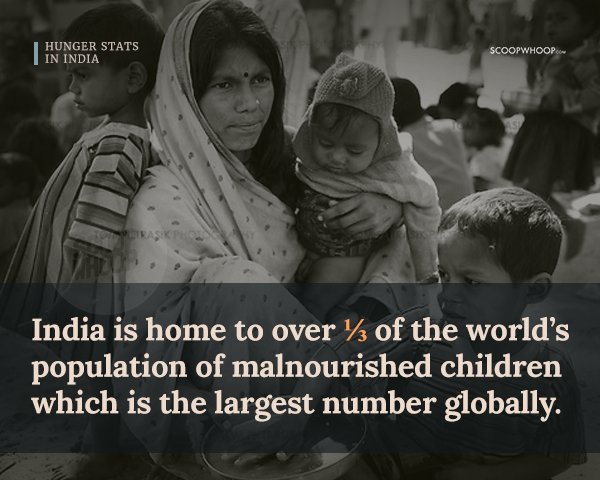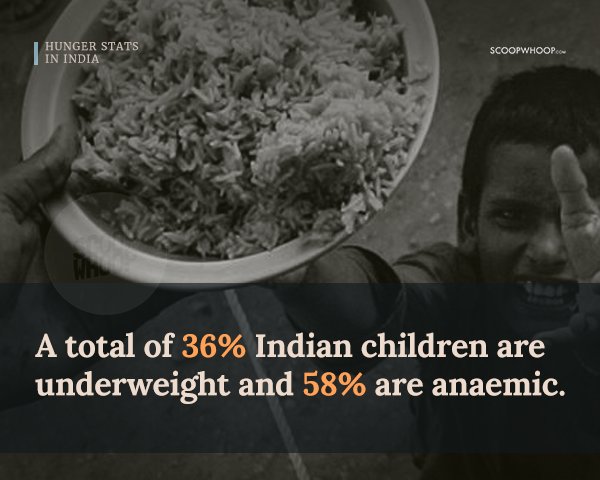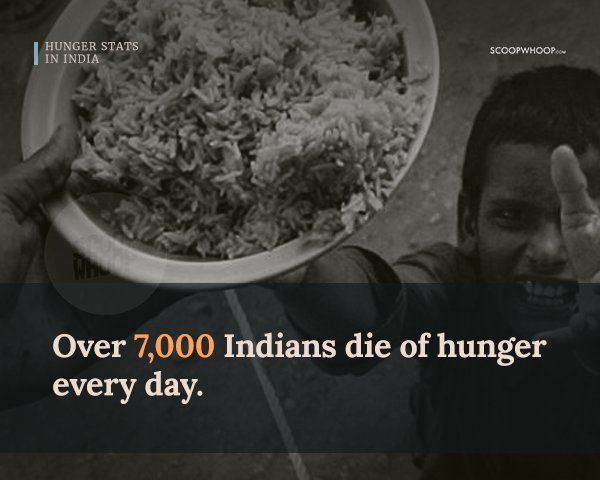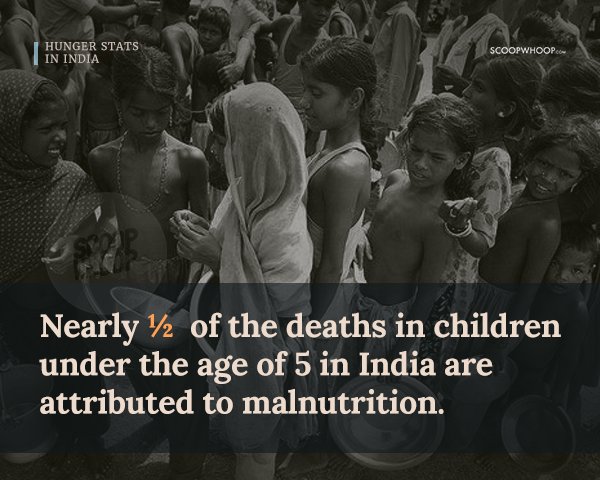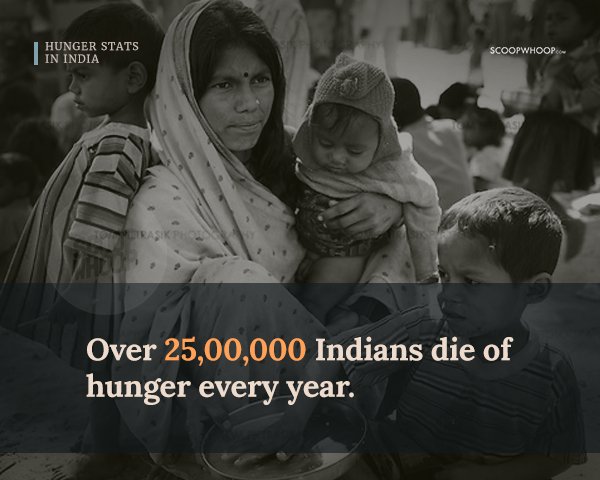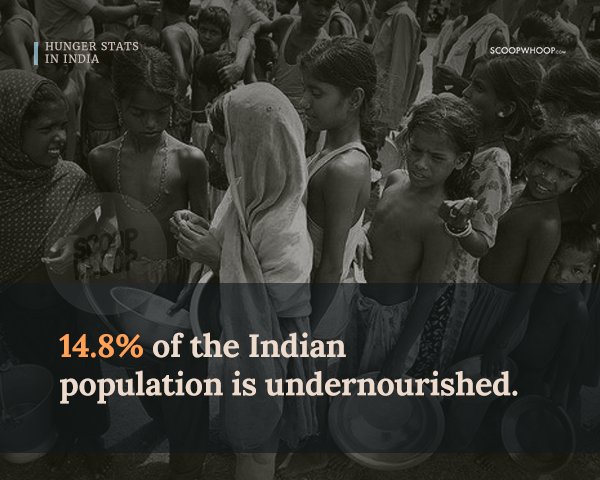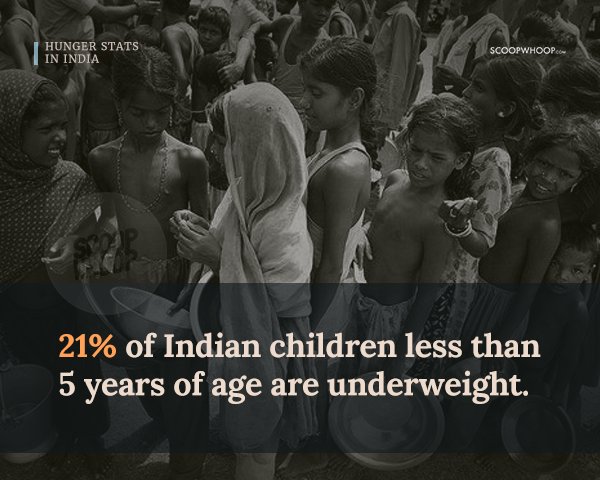 Sources: Indian Express, Hindustan Times, indiafoodbanking.org, and World Food Programme.
Design Credits: Ashish Kumar