Trompe-l'œil is an ancient art technique where an artist creates a visual illusion via a trick of perspective. One of the modern masters of this technique is french street artist Patrick Commecy, who turns otherwise boring looking facades in to 3D mural masterpieces. His creations include crowded balconies or raucous cafes or people hanging from balconies, and they are so realistic, you'll have to look twice. 
Here, have a look at some of his coolest works:
This plain wall was turned into a playground for little children.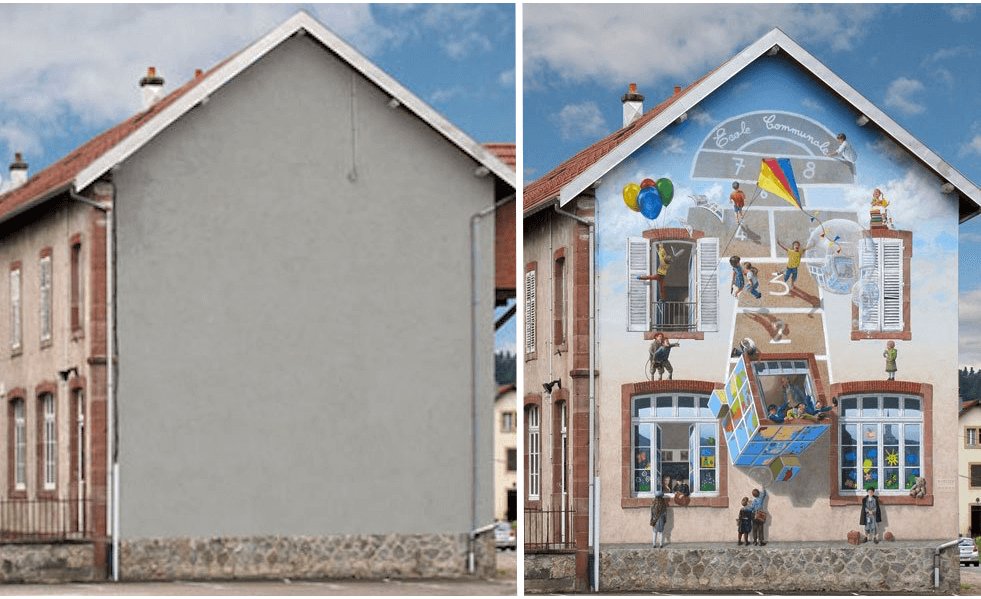 Look how life-like the windows and the plants on the wall in the left image are.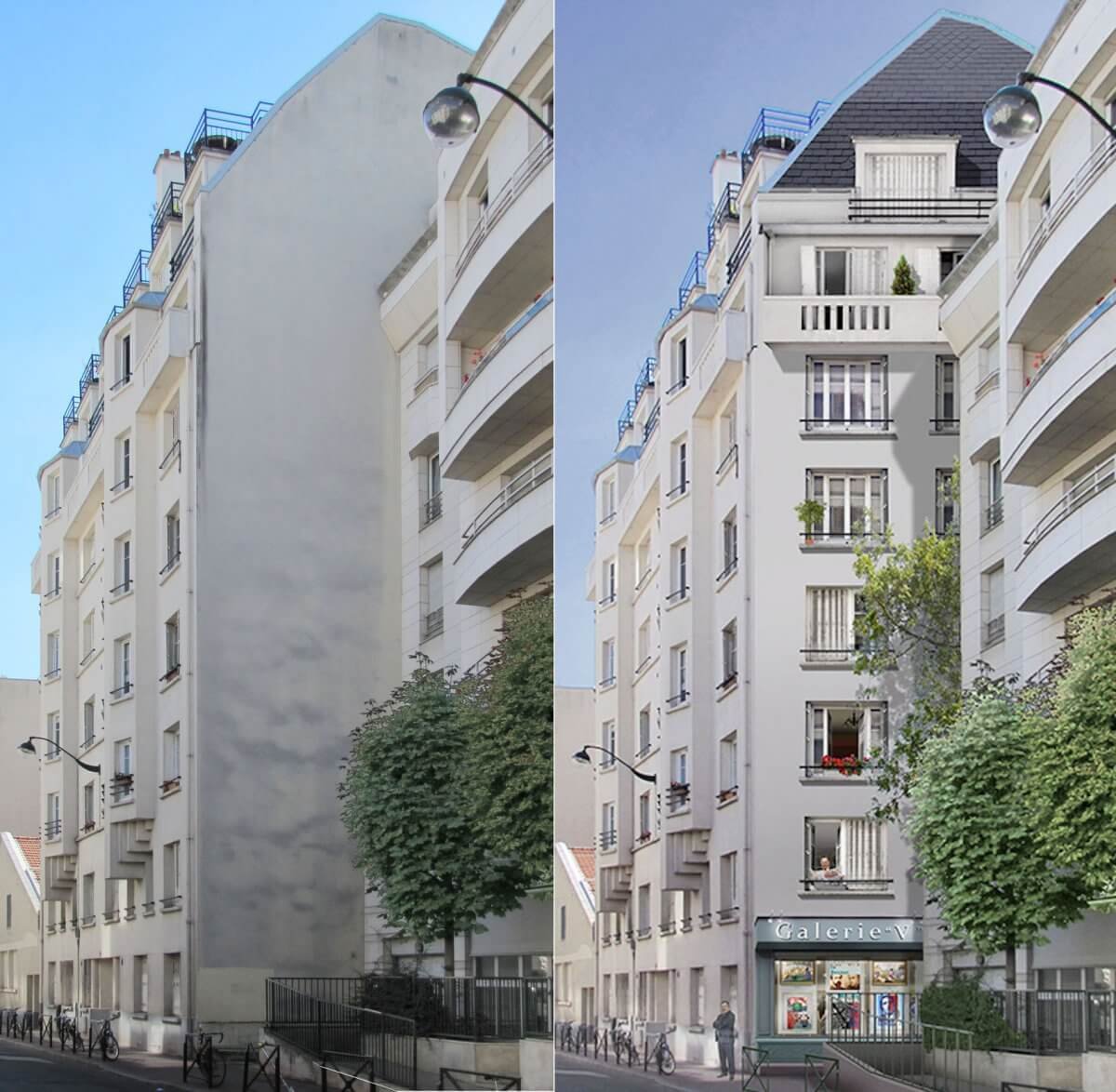 The terribly defaced facade is painted with a tree and birds that make it come to life.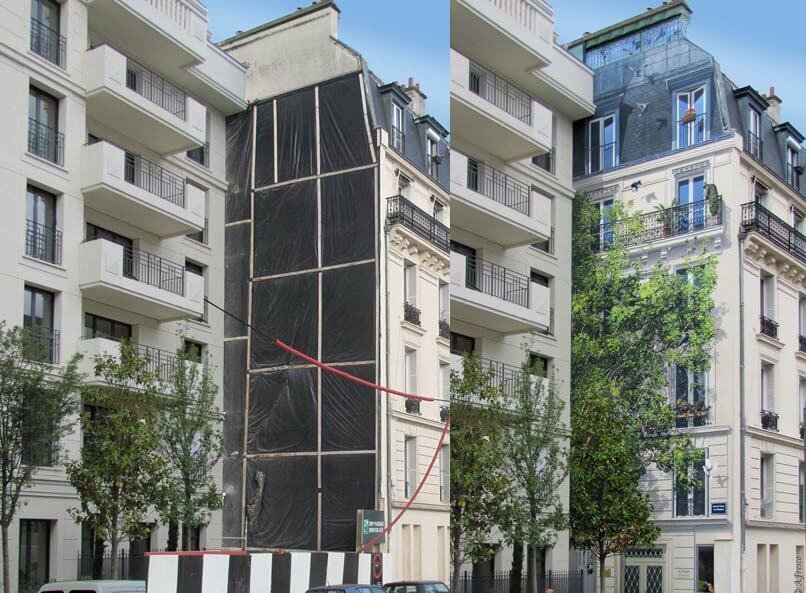 Although this wall didn't look that bad before, but the after image does really enhance the beauty of the building.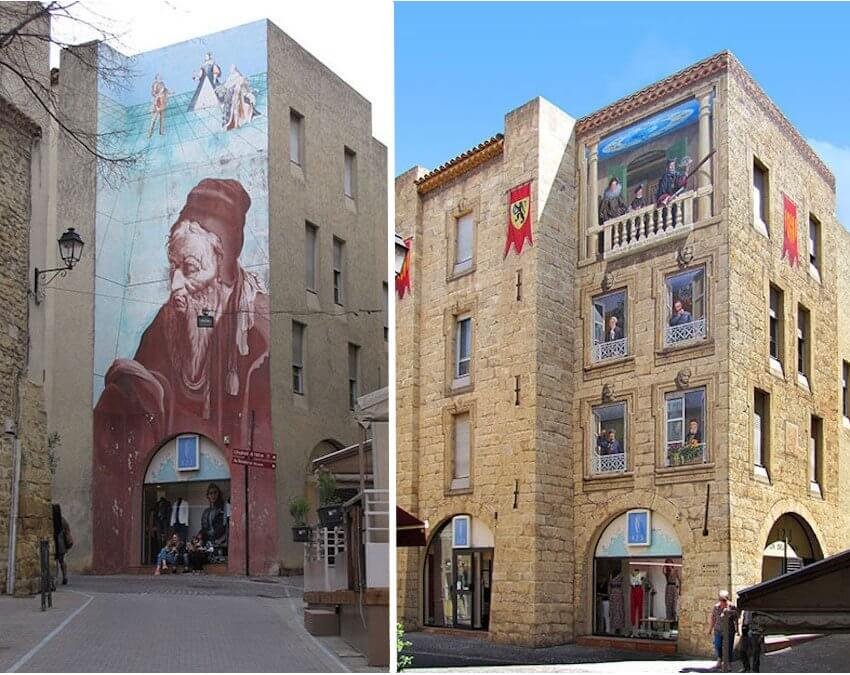 The fading colour on the wall makes way for a recollection of the famous scene from Shakespeare classic Romeo and Juliet.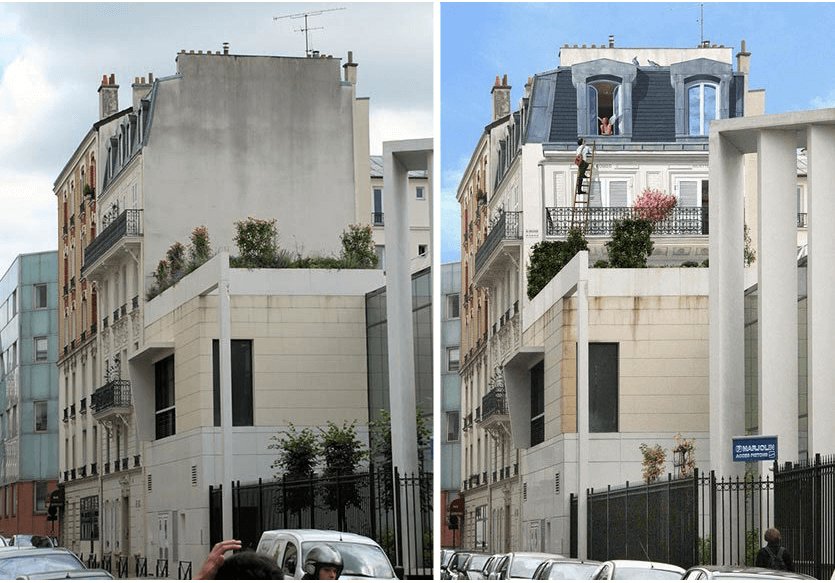 It's almost like the people are actually standing on the balconies and talking.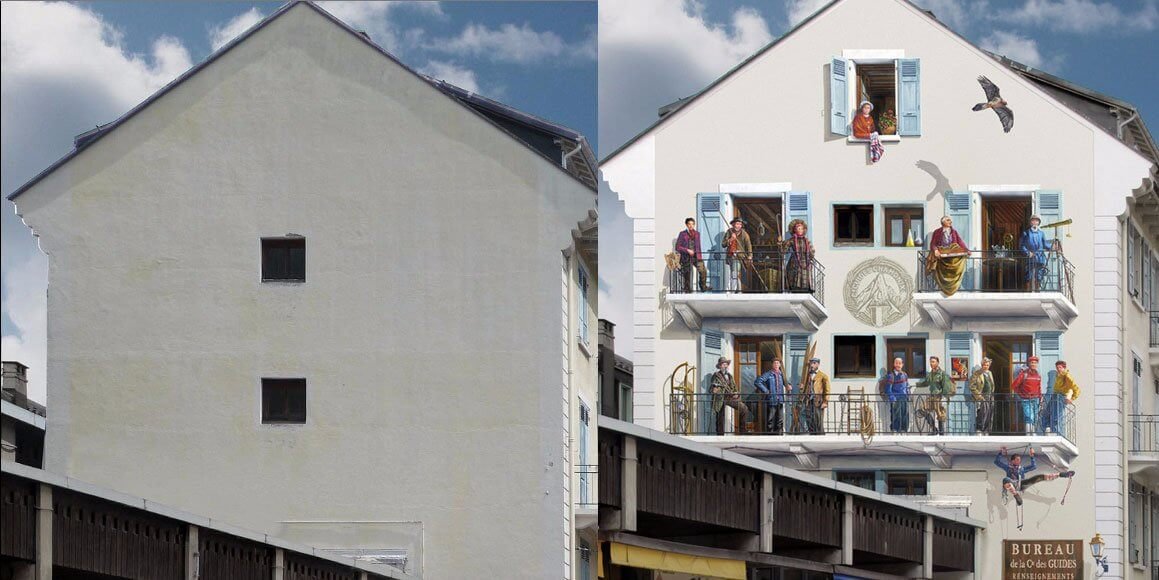 Here are some more examples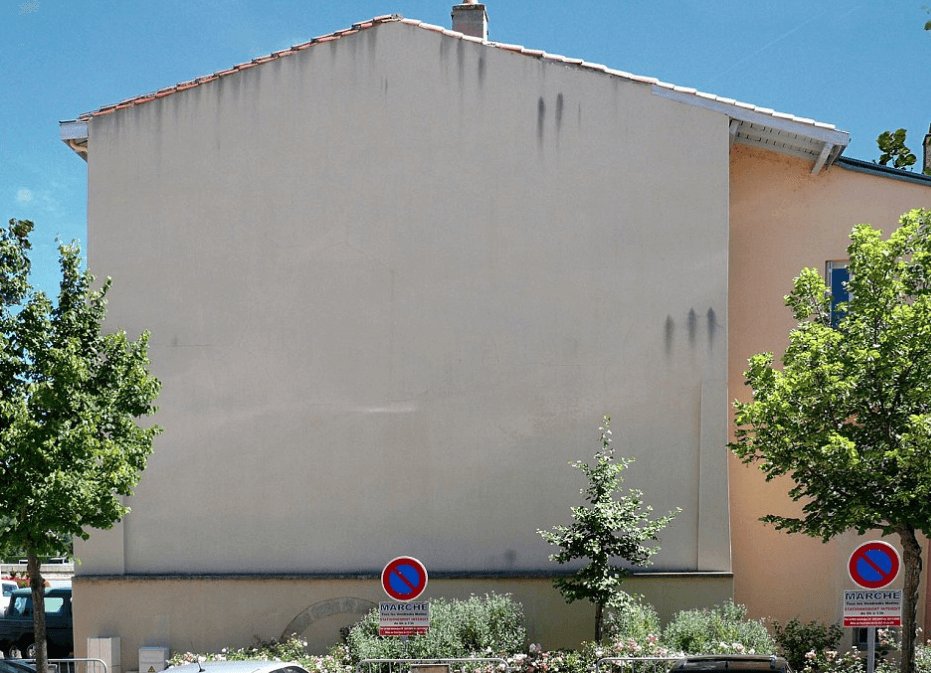 But have look what Commency turns it into.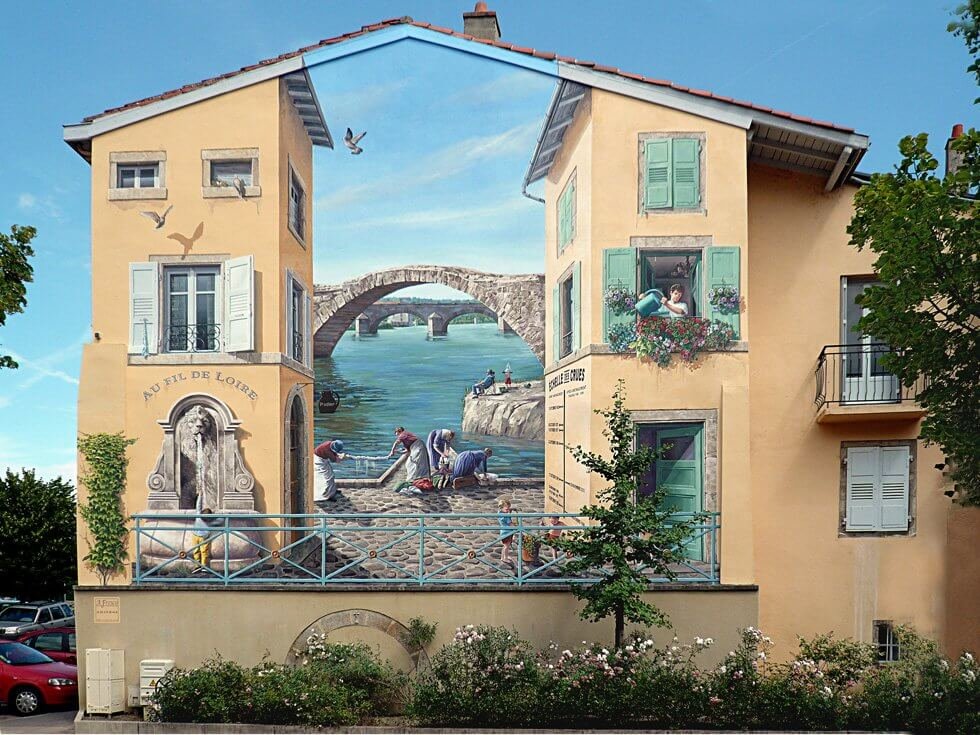 That is a pretty boring side of a building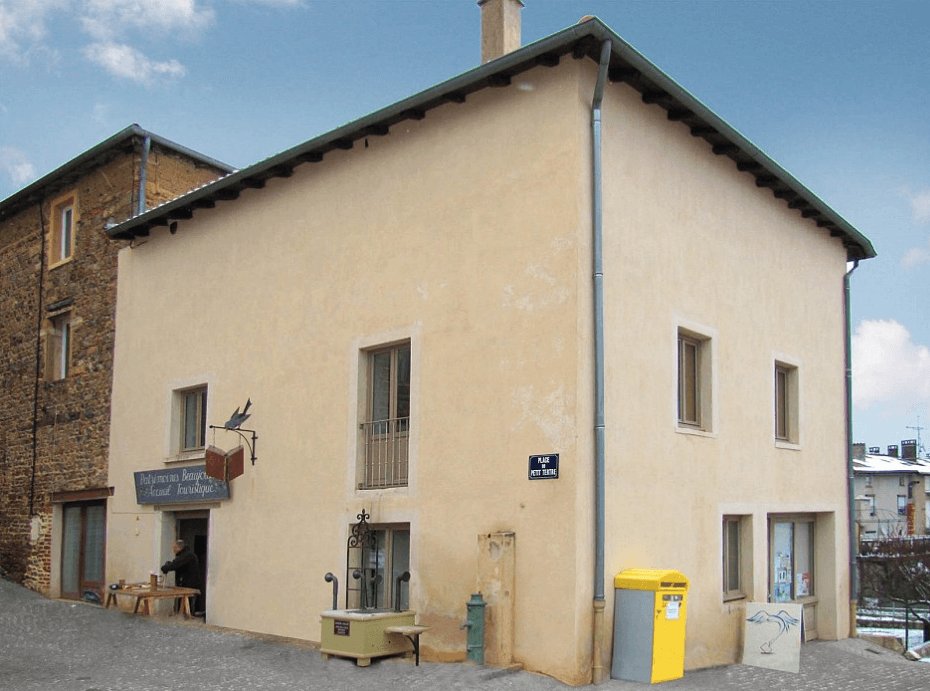 Not anymore, it's become a lot more lively now.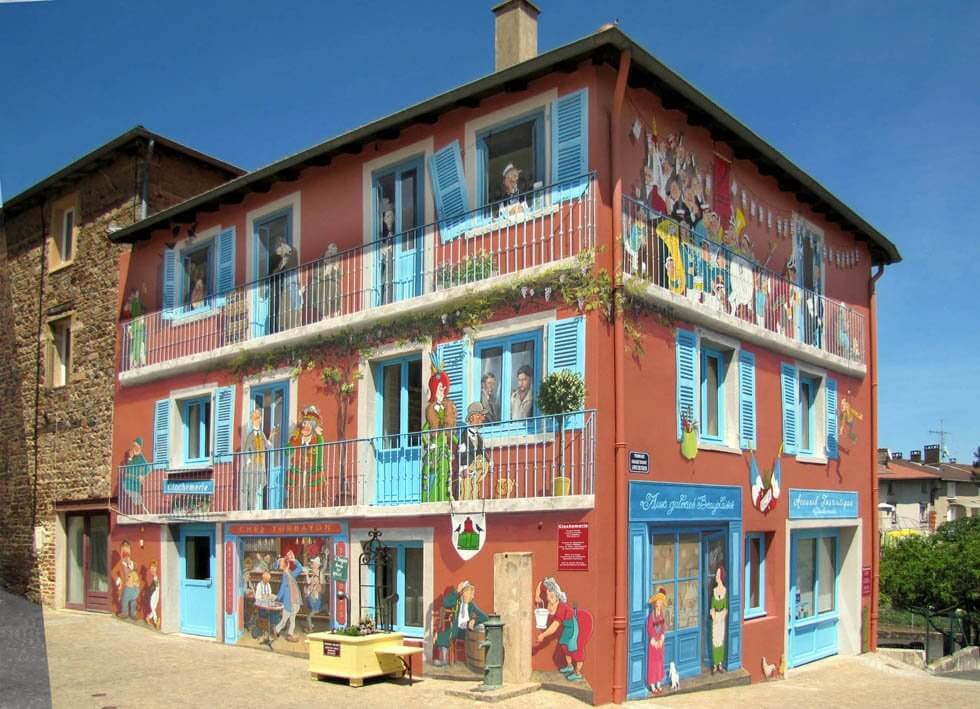 This is an old dilapidated wall.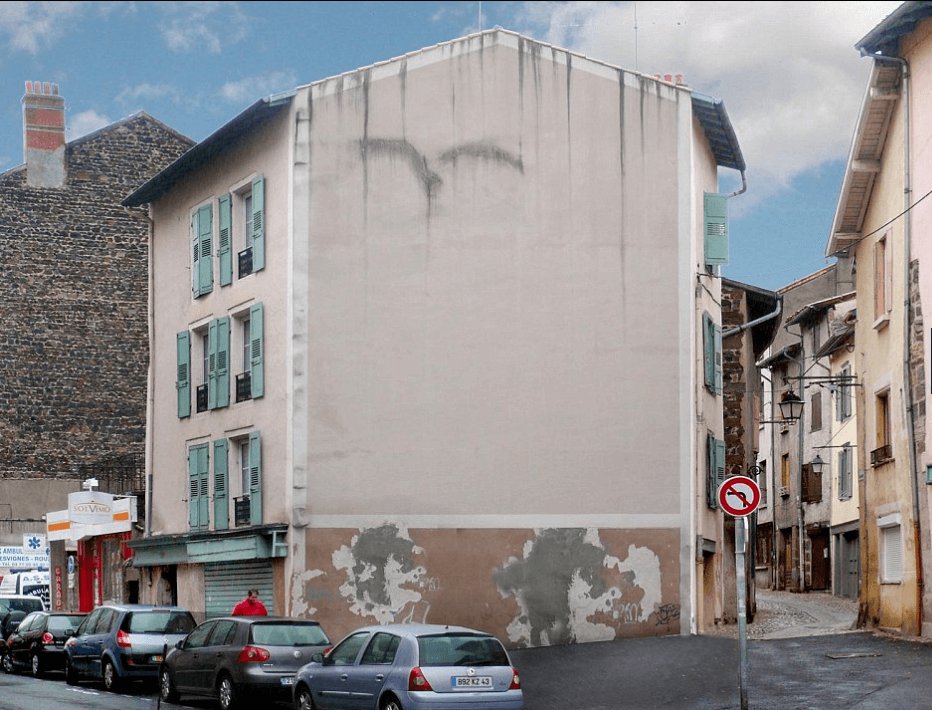 And now, it's been turned into a Renaissance style building.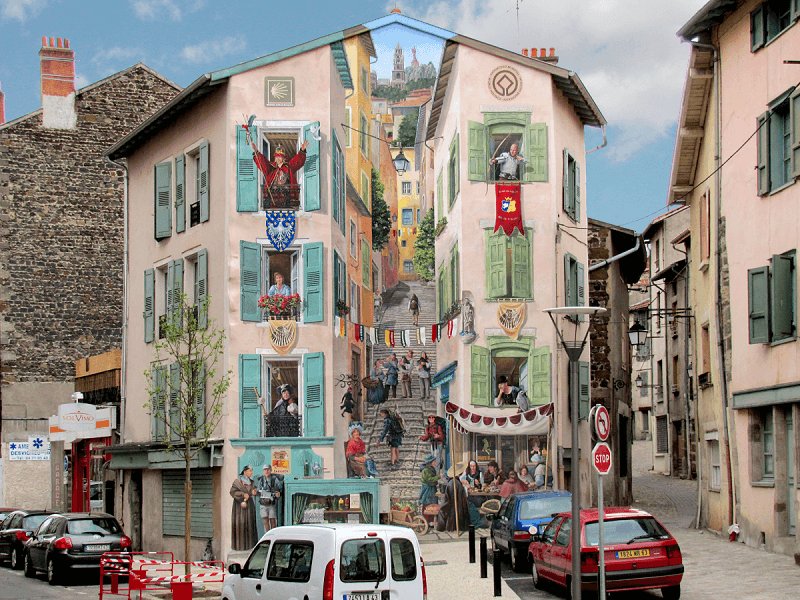 That is another unappealing wall of some regular building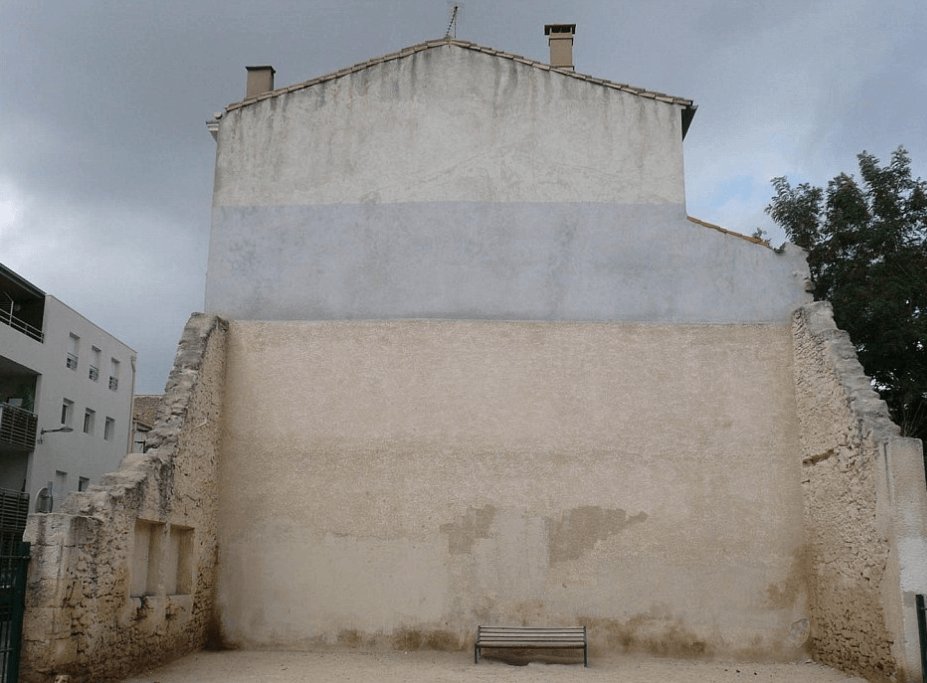 And it has been given a very realistic look complete with people and plants.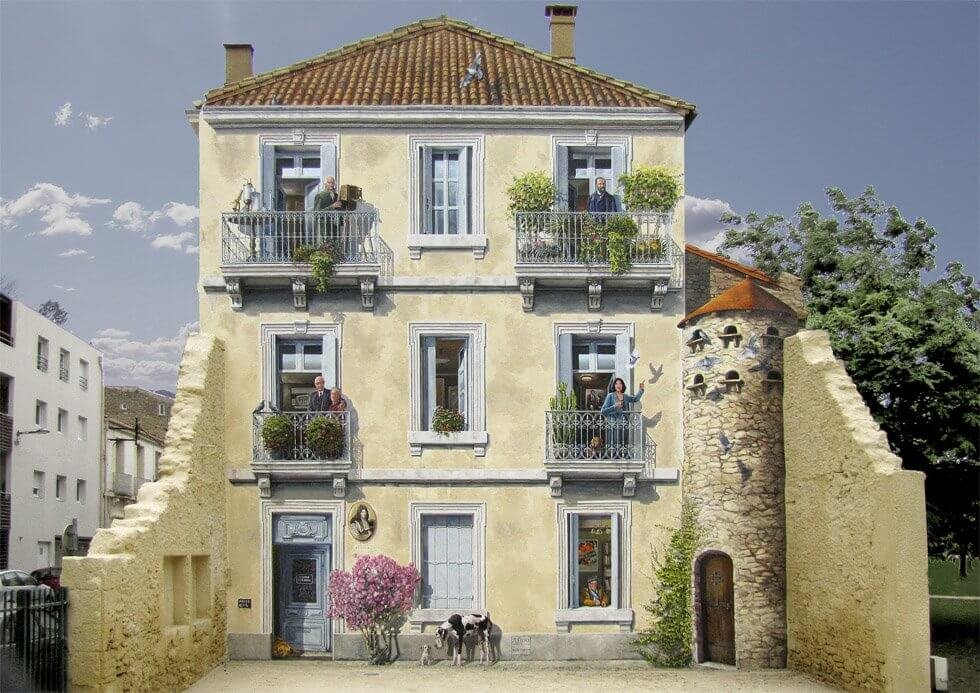 Now, this wall surely looks ugly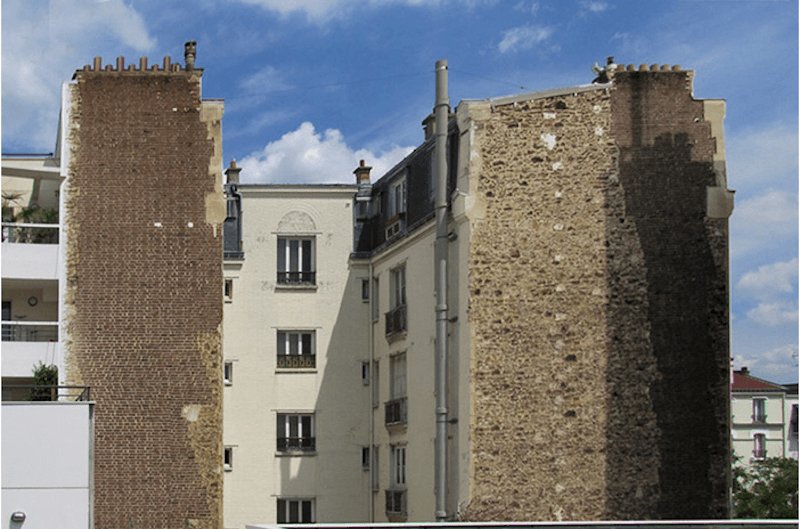 And now it doesn't, it also has a small waterfall on the side.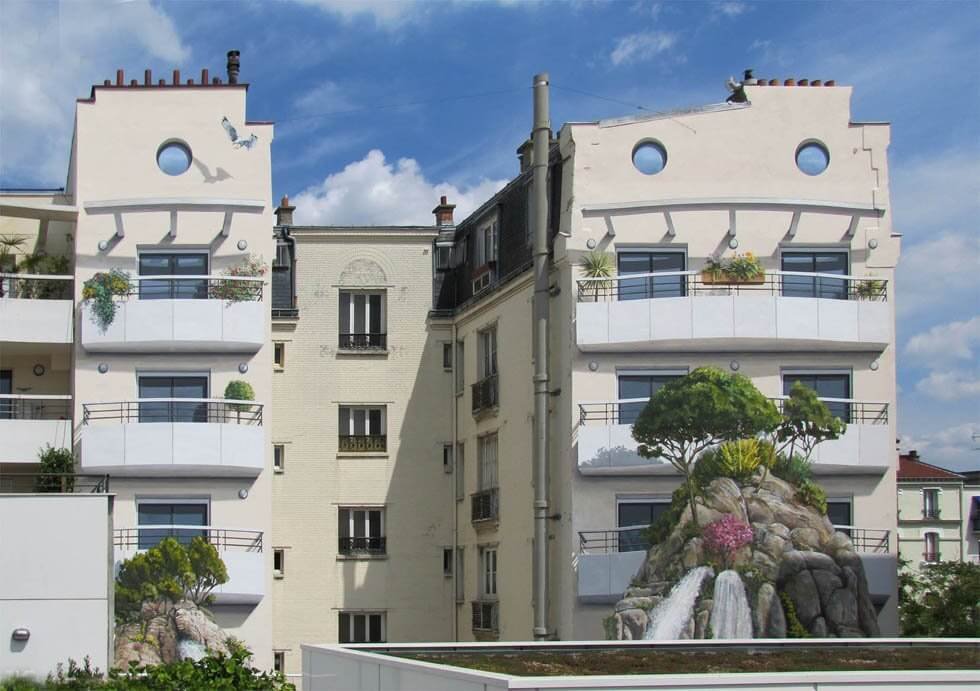 Here's another wall which has nothing special about it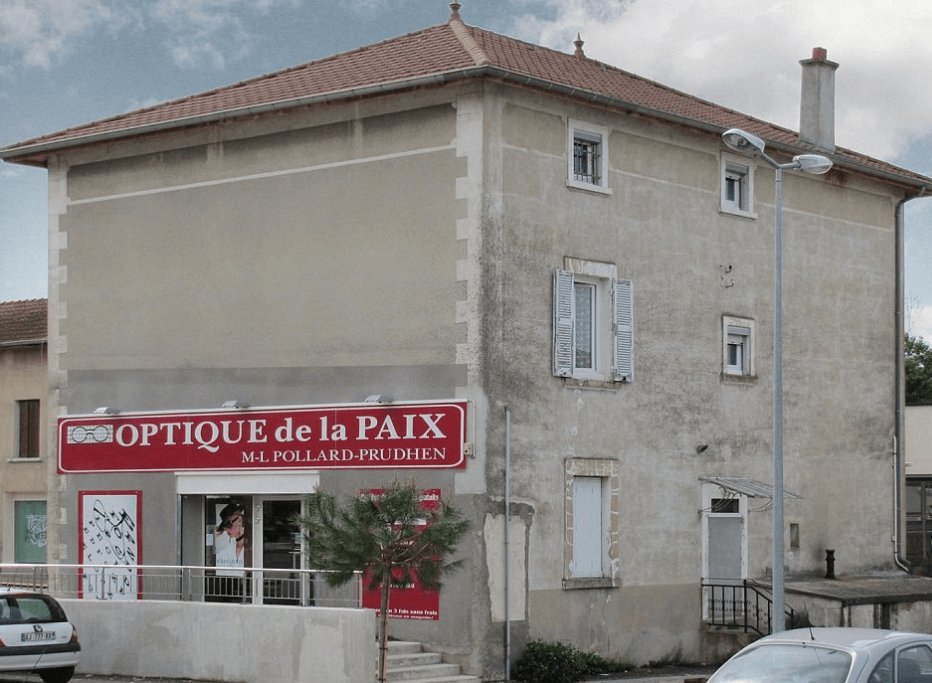 Only until Commency comes and transforms it into this beauty.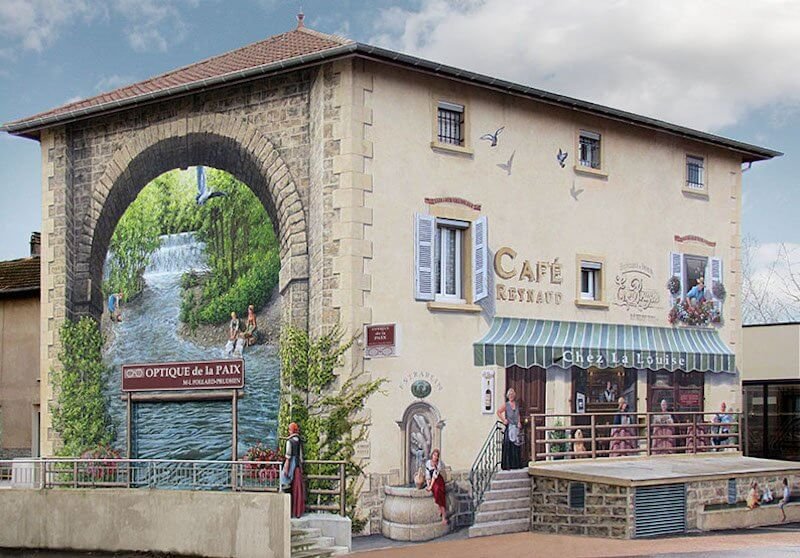 That is one ugly looking side of a cinema hall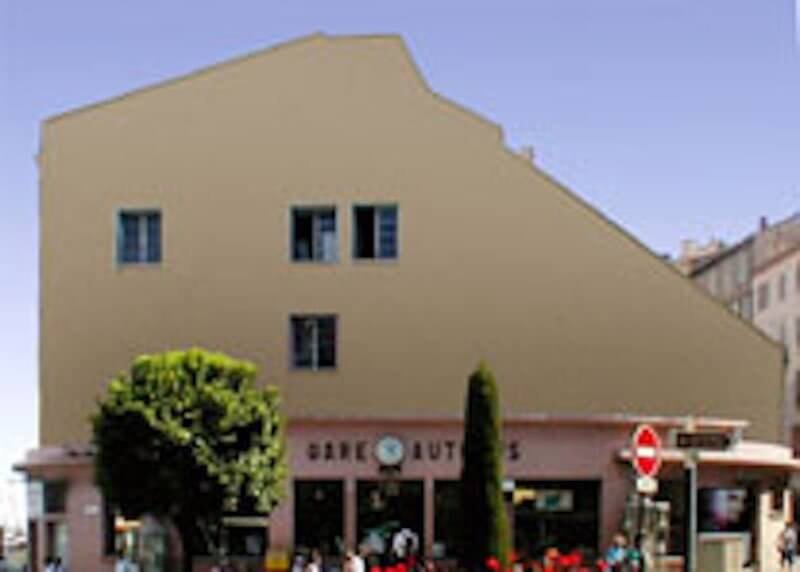 So this is made to look like a movie set where they are still shooting.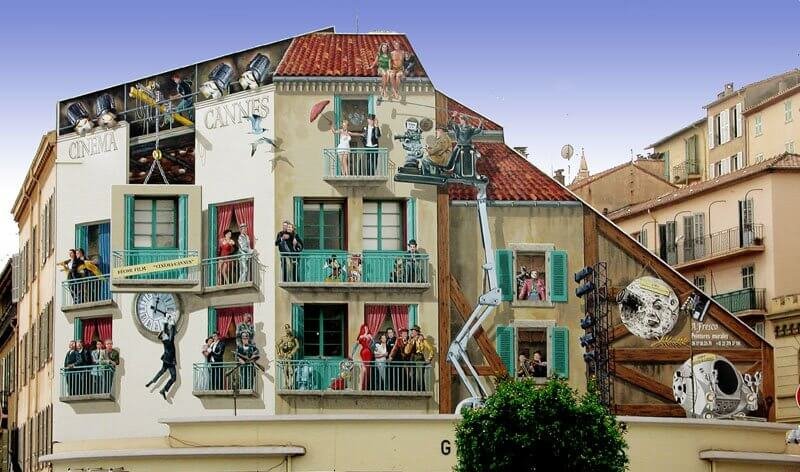 Check out more of Patrick's incredible work at his website here.