One of architecture's biggest, most prestigious awards, the Aga Khan Award for Architecture was announced this year to six architects. 
Aga Khan Award was established by Aga Khan himself in 1977. It is given once every three years to projects that deserve being awarded for their contribution to architecture, structural design, landscaping, preservation of historic practices and planning practice. The projects are also judged on the basis of sociological impact they have, especially in Muslim dominated society. 
We have put together pictures of the six winning projects of this year: 
Friendship Centre, Gaibandha, Bangladesh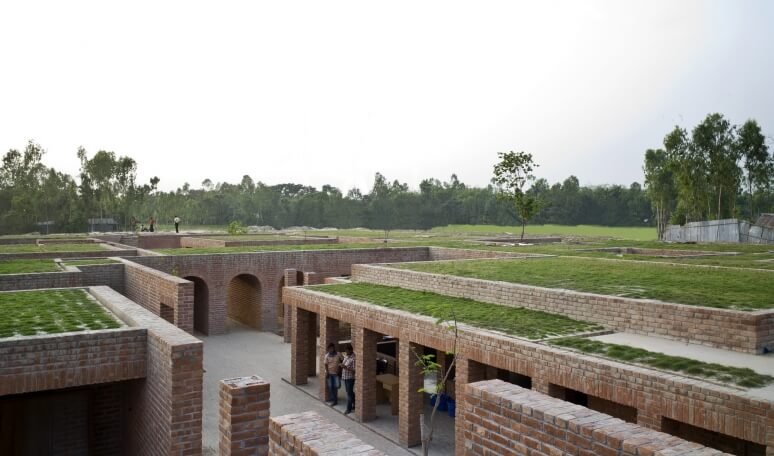 Inspired by local monastic aesthetic of the 3rd century BC, the brick walled Friendship Centre was initially created to provide a meeting space to NGOs working in Bangladesh. But now the space has become an active urban centre and is rented out for meetings to other groups too. 
Superkilen, Copenhagen, Denmark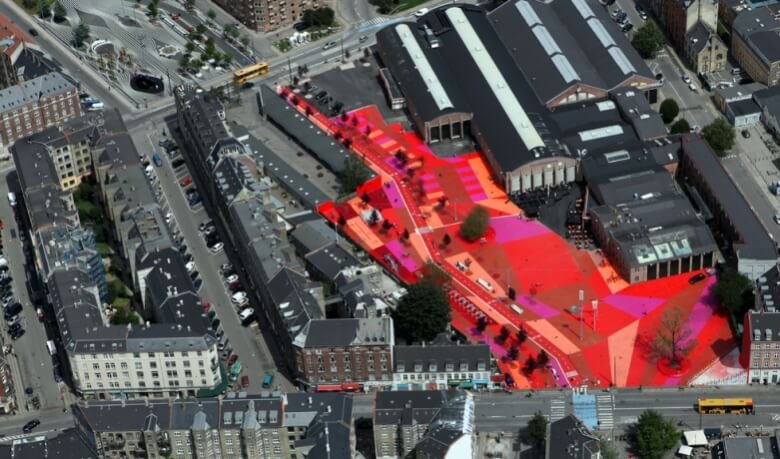 Superkilen is one of the most ethnically diverse and tense area in Copenhagen. A planning project worth mentioning, it has transformed the once hostile neighbourhood into one more receptive of dialogue. The project has provided a common space for different communities and people themselves have painted the houses and streets. 
Hutong Children's Library & Art Centre, Beijing, China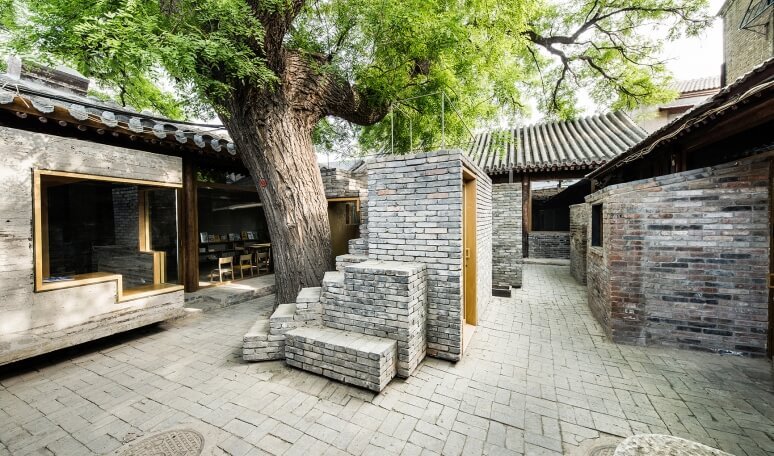 The library is part of a renovation program of the tenerments in Cha'er Hutong neighborhood, a mixed pot of cultures and unplanned houses, a km from Tiananmen Square. It was built by inserting ply under already constructed buildings to preserve the flavour of contemporary civil life in Hutong while promoting a healthier community life. 
Issam Fares Institute for Public Policy and International Affairs, Beirut Lebanon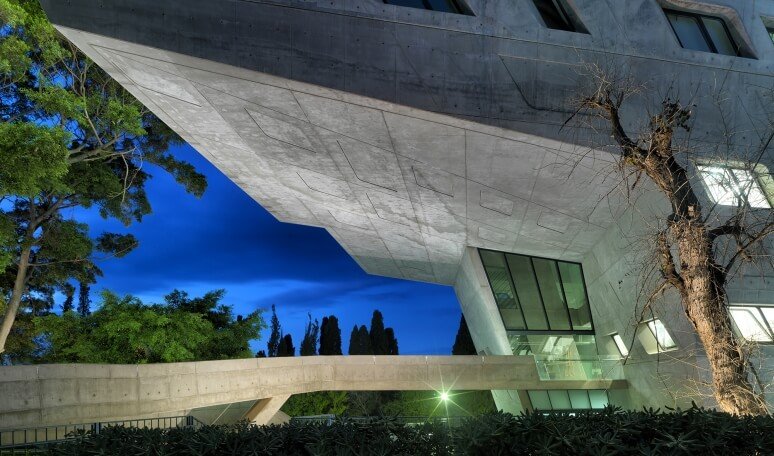 The IFI was established as a neutral, dynamic, civil, and open platform for people representing all viewpoints within society to gather and discuss significant issues. Its geometric design makes it look like the building is floating in parts, thus reducing the building's footprint. 
Tabiyat Pedestrian Bridge, Tehran, Iran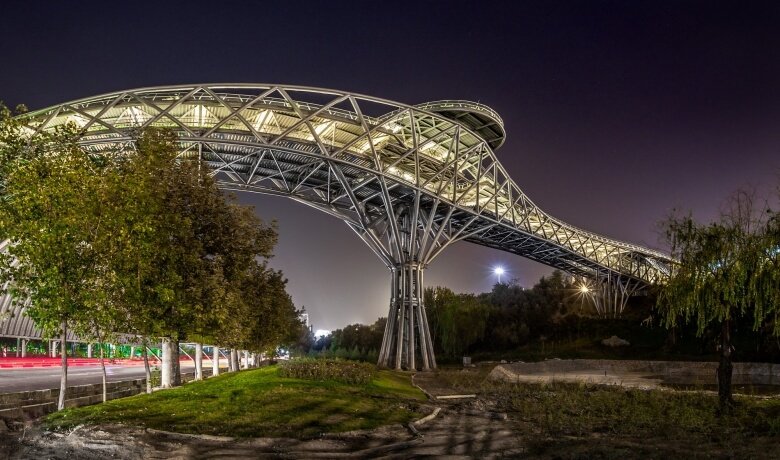 The bridge, a complex, multi-storeyed, 270 m long structure that wreaths two parks in Tehran together without blocking the view to the mountains behind is definitely a hit as an urban centre in the Iranian town.
Bait Ur Rouf Mosque, Dhaka, Bangladesh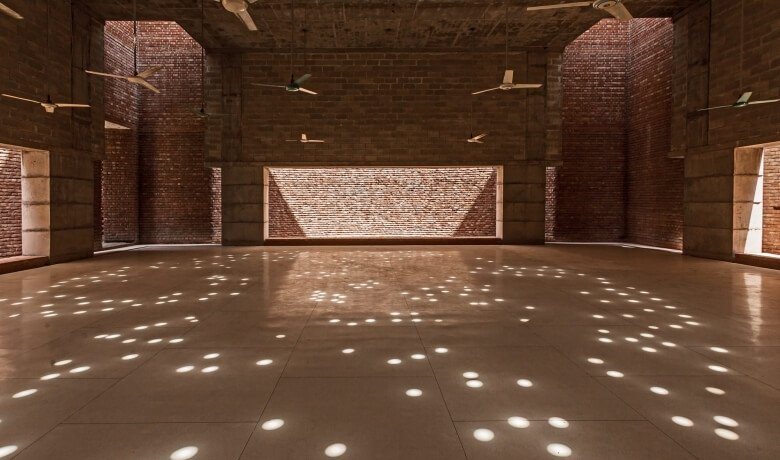 An architectural marvel, the mosque's praying area is a space mounted on 8 peripheral columns. It was built on land donated by a widow who had led a hard life. The mosque tries successfully to recreate the spirituality of Sultanate structures but with humbler means. 
(All pictures sourced from http://www.akdn.org/)