India is a nation of diversity, a fact that no one can contest. And this is exactly why despite its fractures and fissures, it still lives like a community. The langar tradition of the Sikhs is a witness to this. The Sikh community does not believe in rules when it comes to sharing food and langar is an example of how the Sikhs have tried to stay true to the principle of equality. After all, where else would you find people from diverse socio-economic backgrounds eating together?
We've all been to the gurudwara regardless of our religion and it is safe to say that a visit to the gurudwara is never complete without the 'langar'. 'Langar' or community kitchen is all about sitting together with other people that you may not know and enjoying the simple food served to you. The ritual of sitting in a line and eating the daal (which, somehow, tastes uniform and yummy in all gurudwaras) and crisp rotis manages to keep us coming back.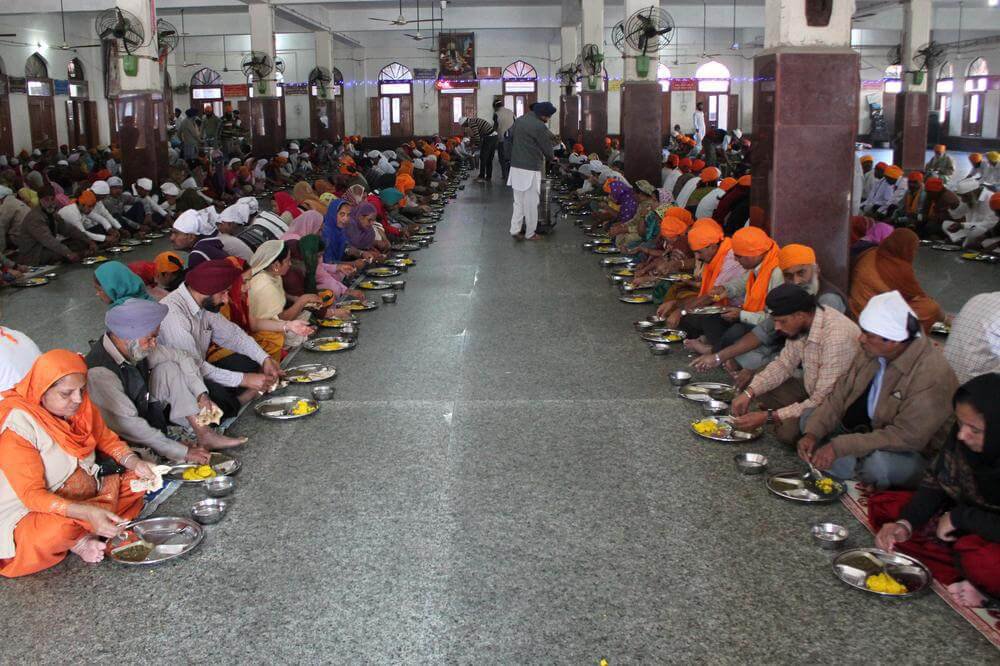 What is even more interesting is that this tradition has managed to survive through centuries. Said to be started by Guru Nanak Dev, the first guru of Sikhs, the tradition was imbibed and honored by all his successors.
As the story goes, Guru Nanak Dev was given some money by his trader father for business purposes. He was told that a good bargain makes for good profit. The guru came across men who looked poor and wanted food. He used the money to feed them, returning home with no profit. His only defense to his angry father was that true profit is found in selfless service.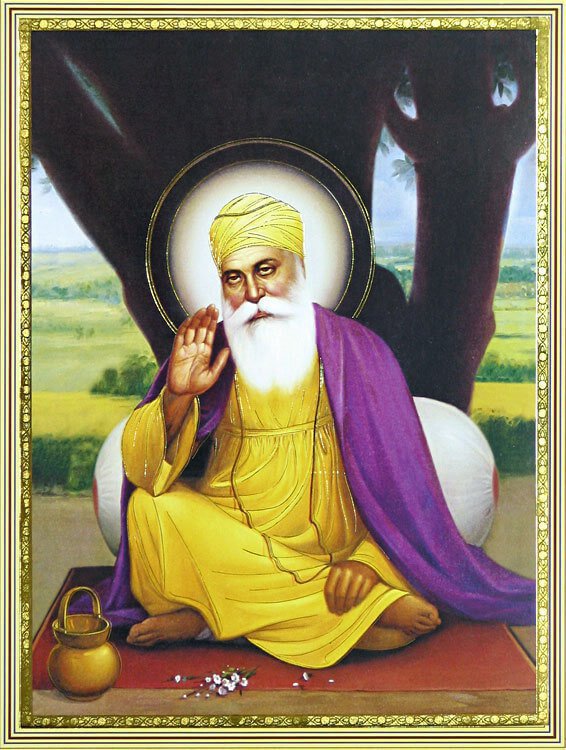 At a time when the caste system had created a permanent space for itself in the Indian society, the thought behind langar was simple: to provide a place where people, regardless of gender or religion or caste, could sit and dine together, thereby upholding the idea of equality.
In fact, Guru Amar Das, the third guru, decreed that no one could meet the guru until and unless he/she sat for langar. According to some accounts, even Emperor Akbar had to sit for langar before meeting him and the king was extremely impressed by this practice.
Today, every gurudwara you go to will have langar service. In fact, those who want to serve in the langar can also opt for volunteering. From taking part in cooking to serving people, everything is done by volunteers. 
The most famous Sikh shrine, Golden Temple, serves 40,000 to 80,000 people on weekdays and the number doubles on weekends. 
With the cluttering of steel plates, constant churning out of rotis and rush of people, it is made sure that no one returns without eating. How amazing it is then that people from all religions want to be a part of this tradition of langar!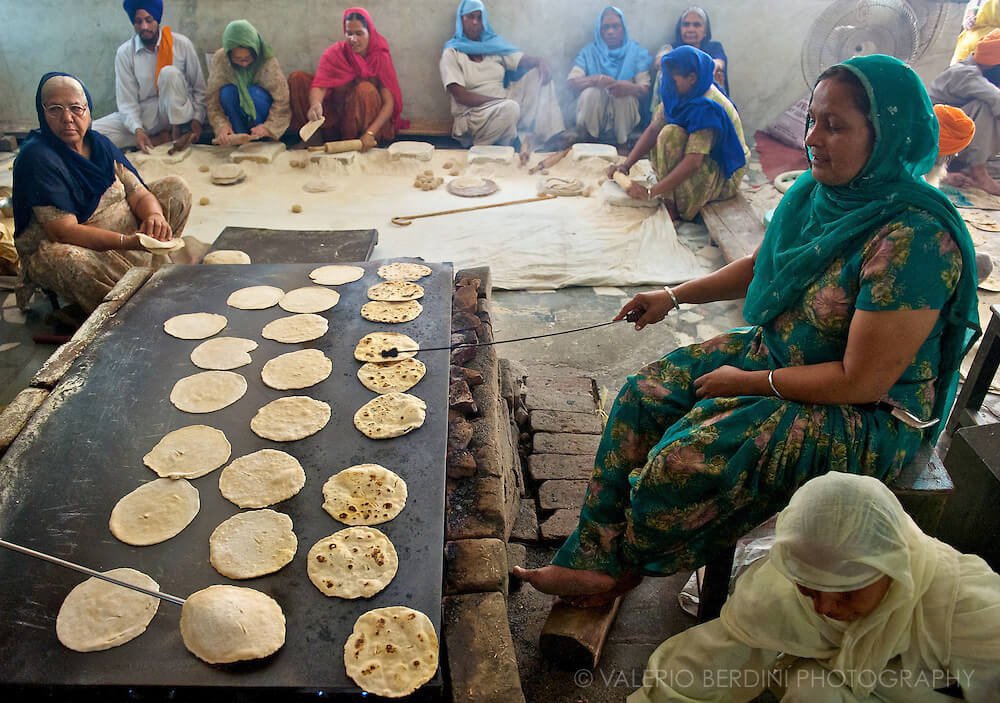 The tradition of langar is a bright example of India's religious mosaic.