Growing up in India, you'd know the importance of festivals, especially the ones like Holi. 
As kids, we've all spent the festival with our friends filling balloons with water and buying the fanciest of pichkaris. Remember being sad when you realized Holi was in the middle of exams? In short, Holi was the day we could lose all control and there's nothing more fun than that, is there?
As adults, Holi is the festival that allows us to be kids once more. And now, we can even wander and discover how our beloved festival is celebrated in different parts of the nation. It is safe to say that we've all got Vrindavan's Lath Maar Holi on our bucket list.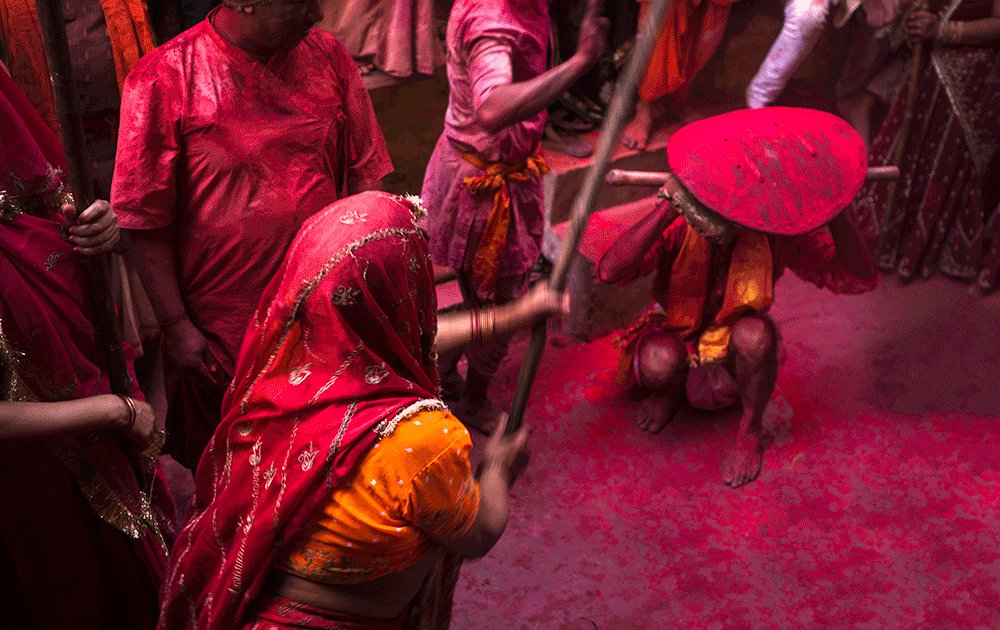 Lath Maar translates into 'beating with sticks'. Apparently, the females are allowed to hit the men folk with sticks, but it's all meant to be playful. It is a week long affair in the Braj province and the festival is famous all over the world, attracting journalists and travel photographers from various parts of the world. 
However, beneath this seemingly fun tradition is a dark side that allows for mass molestation of women. Losing control here isn't just about playing with too much colour. It is about getting groped, targeted and molested. 
Writer Meghana Sanka and travel photographer Deepti Asthana share their accounts of Lath Maar Holi and after reading them, no woman would want to have this on her bucket list.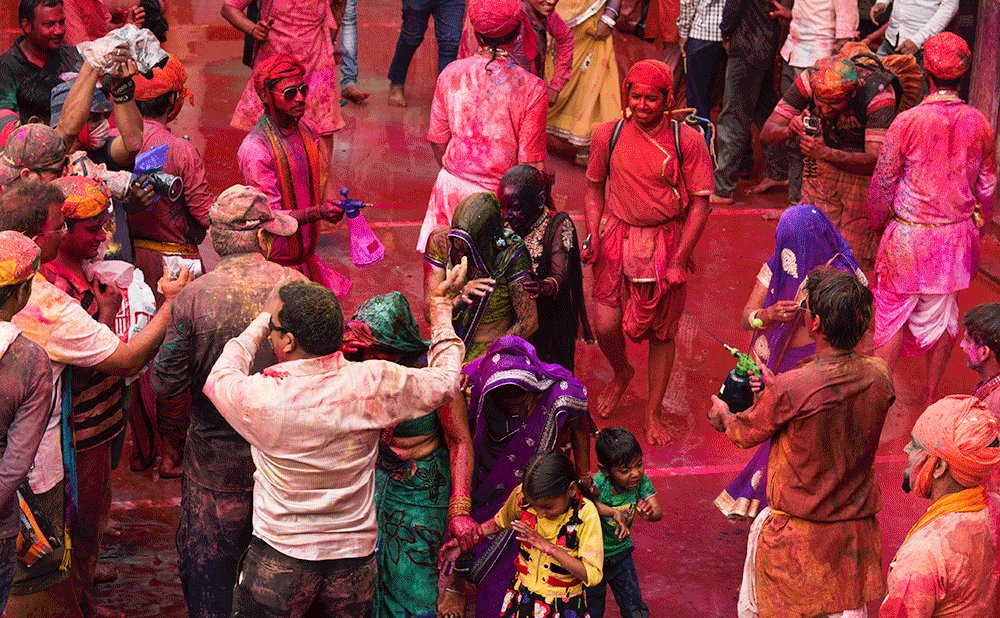 Meghana Sanka went to Nandgaon to witness the festivities this year around Holi and talks about how she was groped and assaulted by different men:
"A Sadhu stared at my breasts and before I could react, put his elbows out, rubbed them against my breasts and walked away. So much for being a Sadhu !"
Men shamelessly robbed her off her modesty. They followed her around, targeting her posterior with their pichkaris. If that wasn't enough, she suddenly felt a burning sensation.
While we were rounding up our bunch of people, a few locals came up loaded with their big pichkaris and aimed at my posterior and another friend's back. We tried to move but their pichkaris followed. We hurriedly left the temple only to find that the water had trickled down to my thighs and it was burning.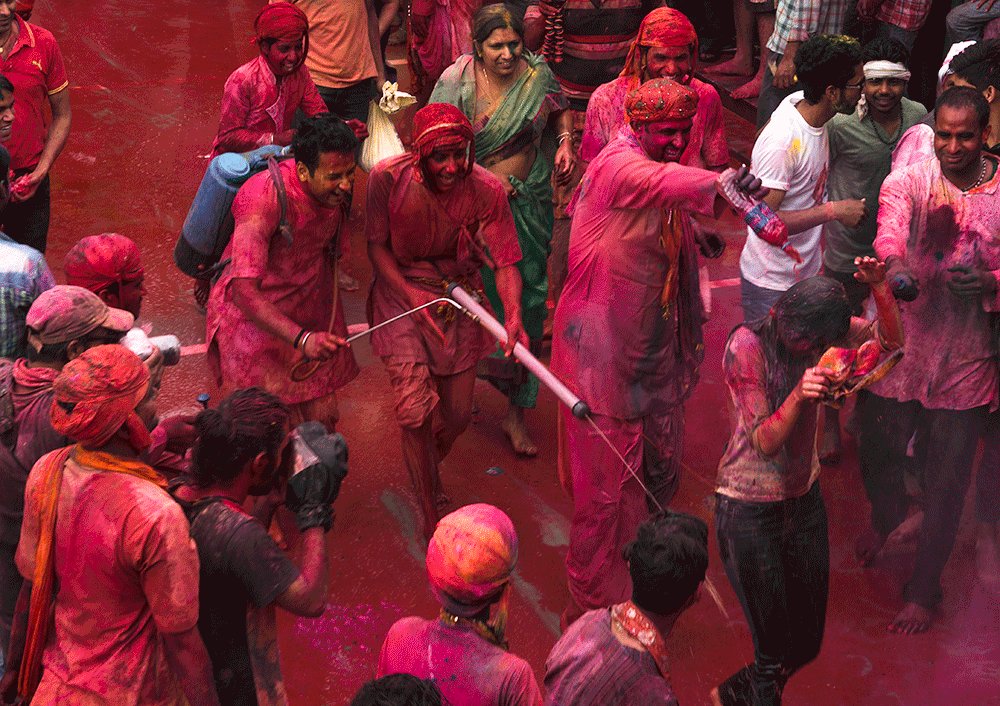 The reason for the burning sensation left Meghana stunned. She went to play Holi at a famous place but her excitement was washed away due to being groped by strangers and the burns that it gave her. 
"Legend has it that the boys of Nandgaon are supposed to tease the girls of Barsana and Nandgaon so much that they get tired and come to bash them up with lathis. The boys made vulgar hand gestures and used the choicest of abuses individually on a lot of girls, especially those who weren't locals. I don't know if this is what the legend talks about. It surely did not seem like the Indian culture we boast of. If the boys can talk this way to random girls during Holi, there is no guarantee that they don't do it on the rest of the days."
She added, "After the show was over, we walked back to our cars and I endured the pain throughout the journey. My thighs did not stop burning. Even after 2 days, I can't walk since the skin is still raw. Another friend told me later, "They mix Shira knowingly. They want women to remember who they played Holi with."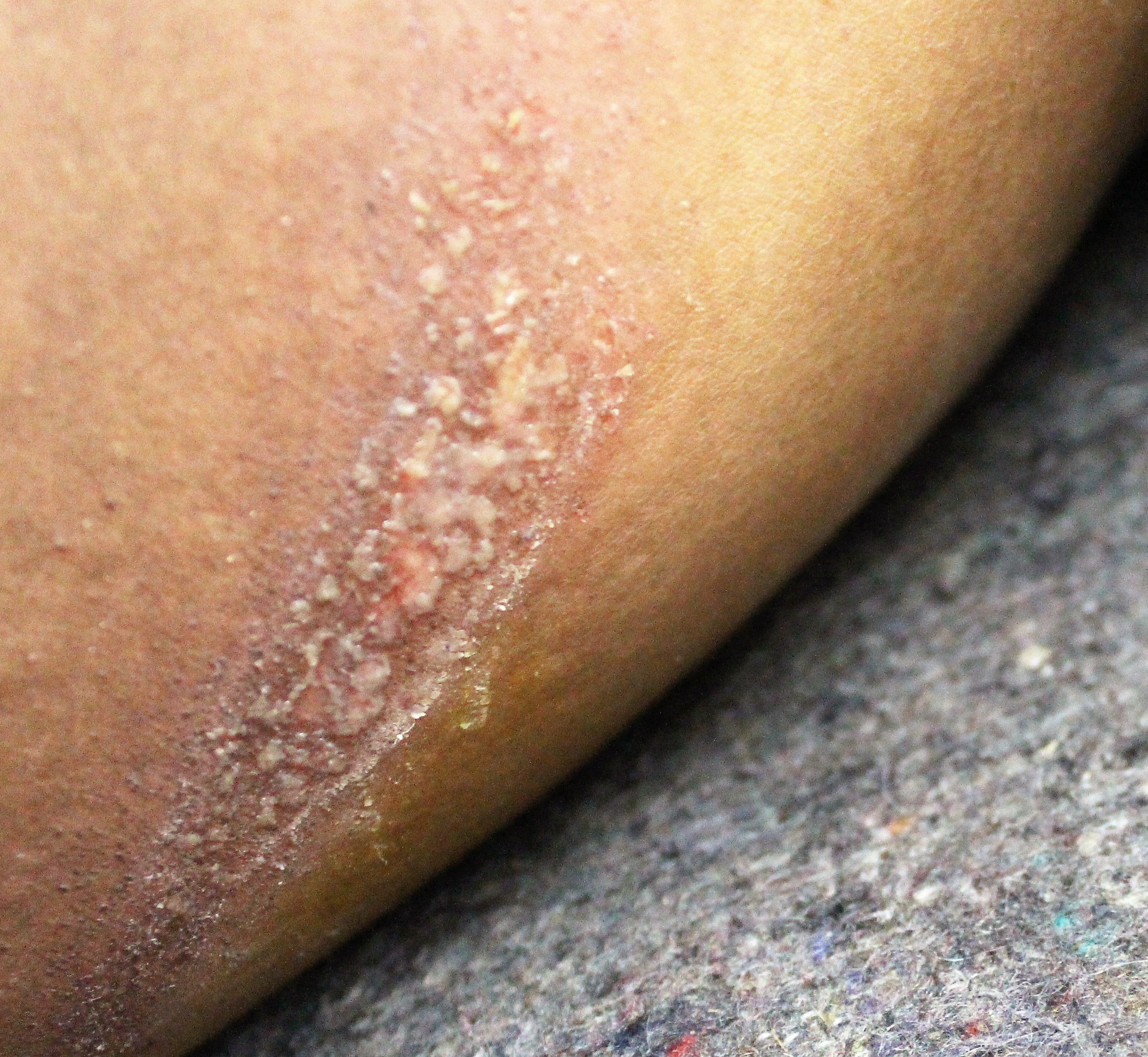 Sadly, Meghana is not the only one who had to experience the festival this way. Travel photographer Deepti Asthana was rather excited for this event. She had even planned on organizing an all-women photography tour to the place next year, but what happened with her has made sure she never visits the place again.
"Like always, I was fully prepared covering my camera gear to protect it from water and colors and I was dressed as locally as possible in the traditional dress of Salwar-kurta and a dupatta. However, I was not prepared for the nakedness of the mentality of people there. As soon as I entered Nandgaon, accompanied by two other photographers, I was surrounded and alienated by a group of men on the stairs. One after another buckets of color were poured over me, the pichkaaris were specifically targeting my breasts and posteriors and before I could understand what was happening, someone gave a pat on my bottom."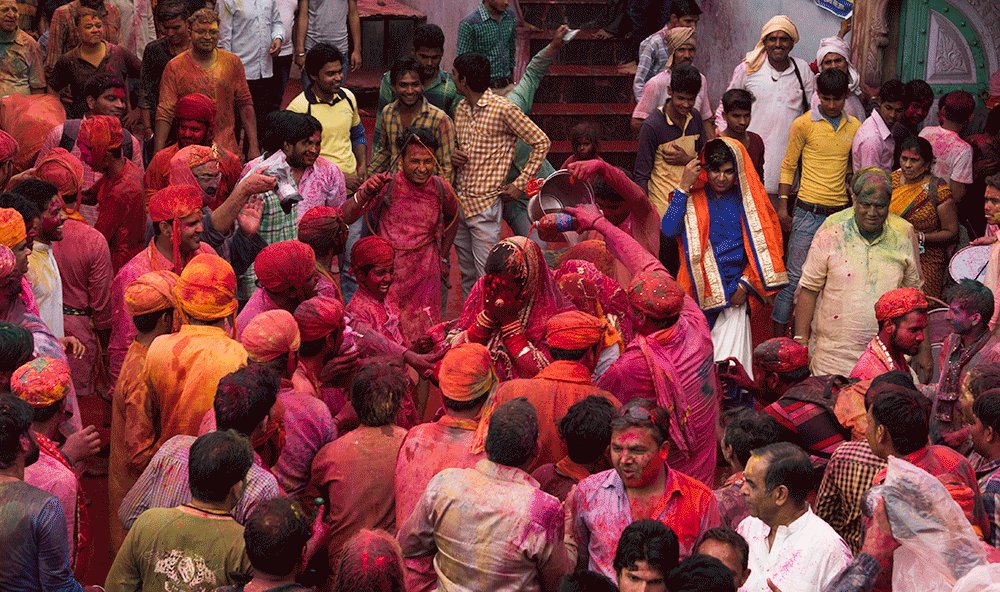 Deepti retired pretty early on after the horrific things that she experienced. She went to a terrace and became a spectator. However, that experience left her scarred too. She could view women of all ages facing what she faced.
"I found a safe place for me to sit on the roof of the temple at Nandgaon and I was almost shaking in fear. Each female there was a perfect target whether she was an 8-year-old kid or a 60-year-old woman. Surrounding a girl in a group and drenching her from top to toe; targeting her assets from their pichkari was the routine for them there. It all looked so obscene as a viewer for me, and I was in the same situation just a couple of hours ago."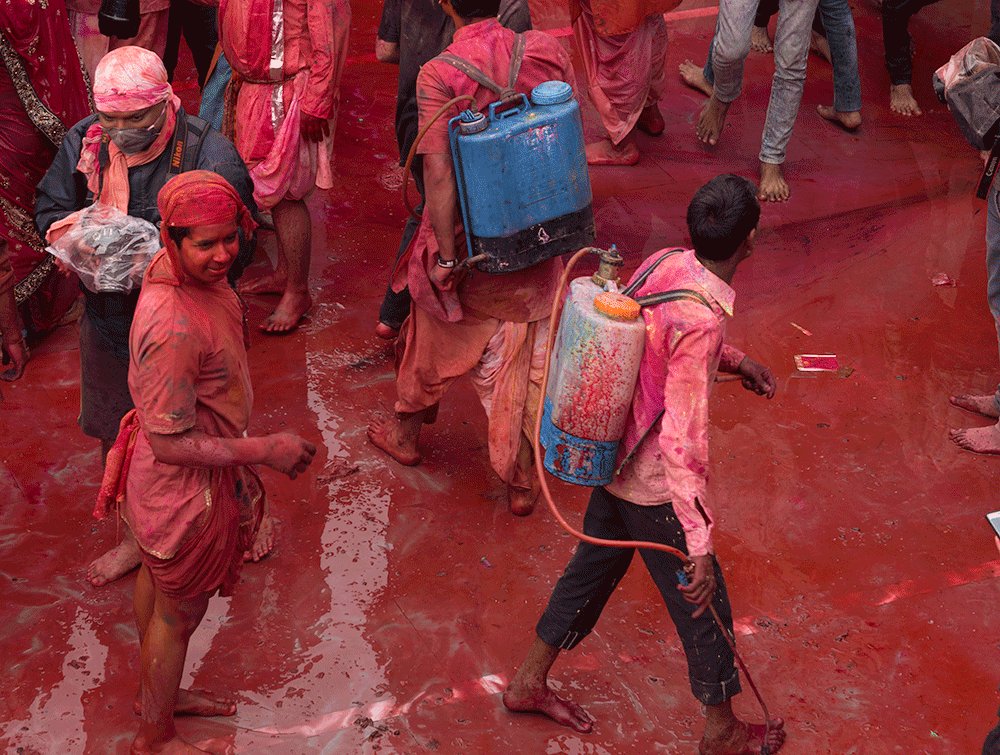 The people she encountered had no regard for her bodily autonomy. She was groped but the biggest problem was that she was blamed for it too.
Holi is supposed to be for everyone, isn't it? But clearly, some men use it as an excuse to force themselves on women. We could go on about how it needs to stop but if someone's mentality is sick, there is no coming back from there. Our heart goes out to all the women who go through this every single year in the name of tradition and culture.
If this is how Holi is played, we'd rather not celebrate this festival. 
Photographs by Deepti Asthana