Holi is around the corner and this time the Holi parties are going be better than ever. We bring to you a list of some of the most happening places in town where you can enjoy the vibrant festival of colors in the true spirit of Dilliwale.  
1. Pablo Farms Holi Bash 
Probably one of the most energetic Holi celebrations of 2019, Pablo Farms Holi Bash is the ultimate place for those who have a great thirst and appetite. The festive party brings in the blended experience of live DJ and dhol along with some amazing bhang base foods to munch on. Also, it is a BYOB party so you can bring your blenders pride as well. 
Where: Pablo Farms, Delhi
When: Thu, 21 March
Price: 900/- onwards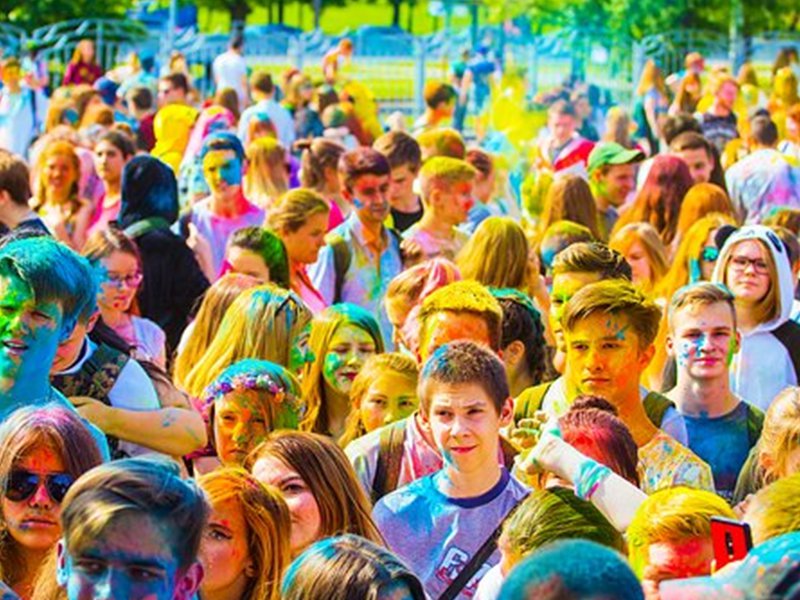 2. Rang Leela 
The perfect holi party of the town for lovers of the festival. If you are into dance, music, and fun then you should definitely head to the Rang Leela Festival. This incredible 12-hour long BYOB party lets you indulge in a Holi celebration, rain dance, live Bhangra performance, camel & baggi ride etc. 
 Where: The Friends Republic Cafe, Gurugram
When: 21st March 2019 
Price: 1000/- onwards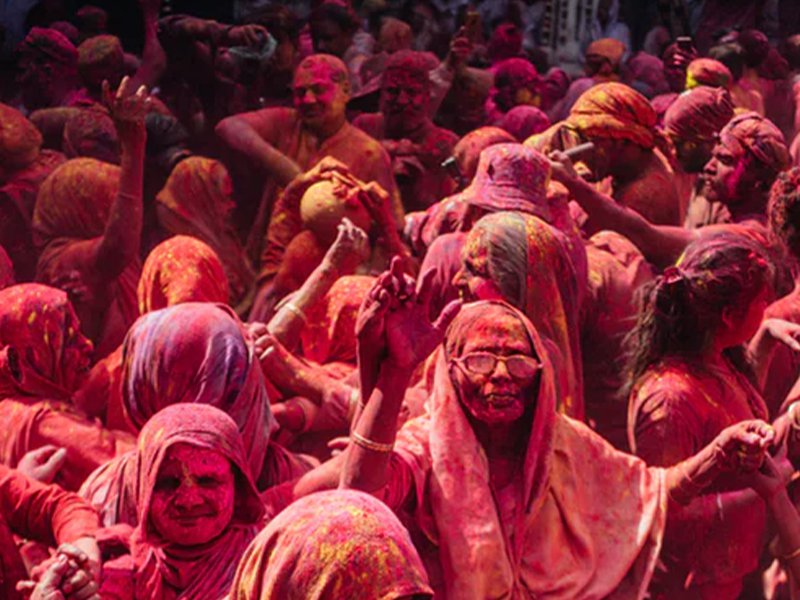 3. Holy Cannabis 
Celebrate the festival of colours in an all-new avatar at Agent Jack's with thandai cocktails, Bollywood music, and festive gourmet specialties and get all ready to set the floor on fire with your killing grooves. 
Where: Agent Jack's Bidding Bar, Gurugram

When: Thu 21st March 2019
Price: 1000/- onwards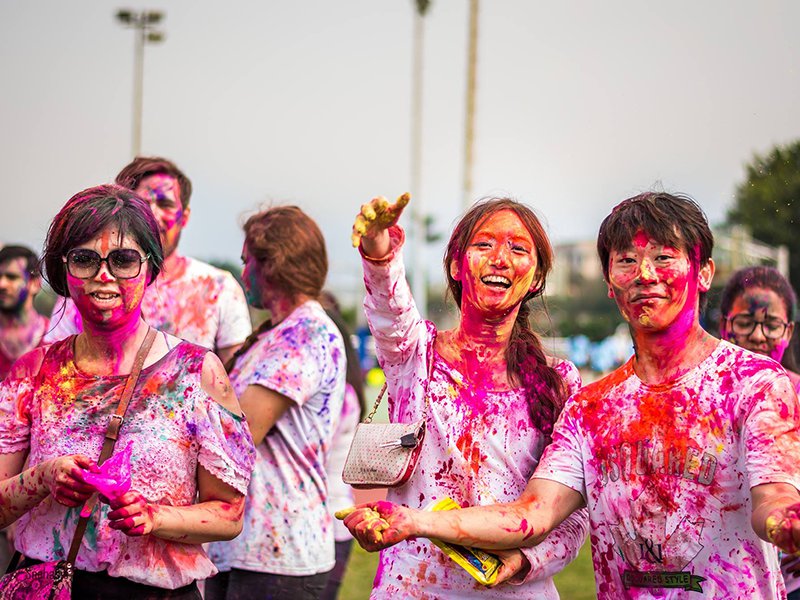 4. Holi Moo Festival 
This festival brings together like-minded artists, musicians and people for an annual gathering in New Delhi. Holi Moo Festival has more than a decade of experience in organizing a festive experience that is full of colors, delicious food and a lot more. 
 Where: Jhankar Lawns, Asiad Tower, Asiad Village, New Delhi 
When: 21st March, 2019
 Price: 2,500 onwards 
Book your free tickets 
here
.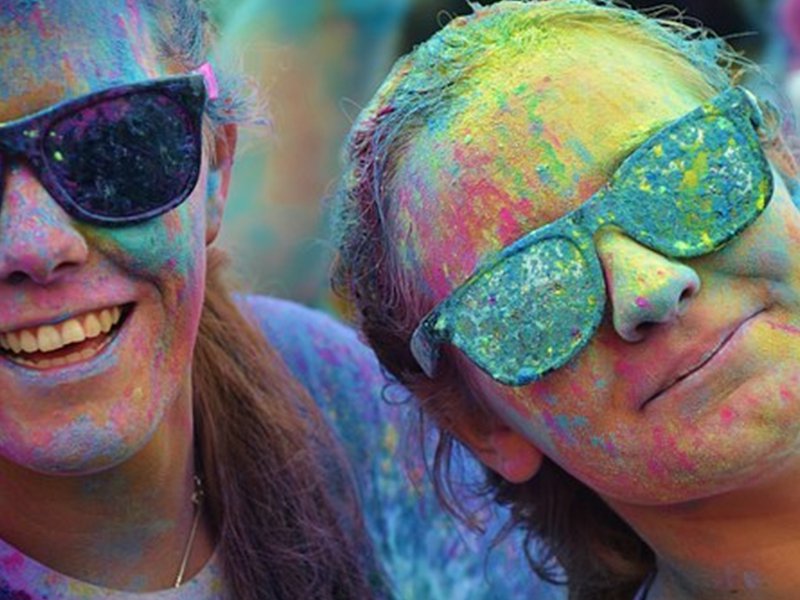 5.Tomatino Snow Holi Party
Wake up the spring vibes this Holi with the Tomatimo Snow Holi Party. Go with your gang to celebrate this Festival of Colours and enjoy the vibrancy in a full  Dilliwala twist with foam pool snow-rain dance, floor DJ, unlimited drinks and snacks and a lot more.  
Where:Throttle Shrottle, Gurugram
When: Thu, 21 March 2019 
Price: 999/-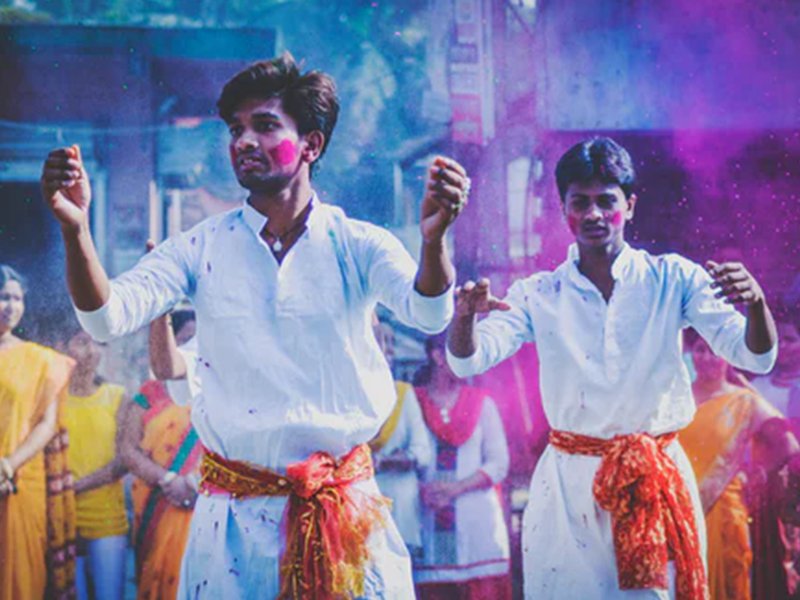 6. Balam Pitchkari 
Farmhouses on the outskirts of the city are often the perfect place to celebrate a festival like Holi on a relatively smaller scale. One such event is 'Balam Pichkari'- that included a host of niceties like a rain-dance party, EDM, pool access, and everything a party-goer loves. 
 Where: Buddh Farms, Noida
When: 21st March, 2019 
Price: 800/- onwards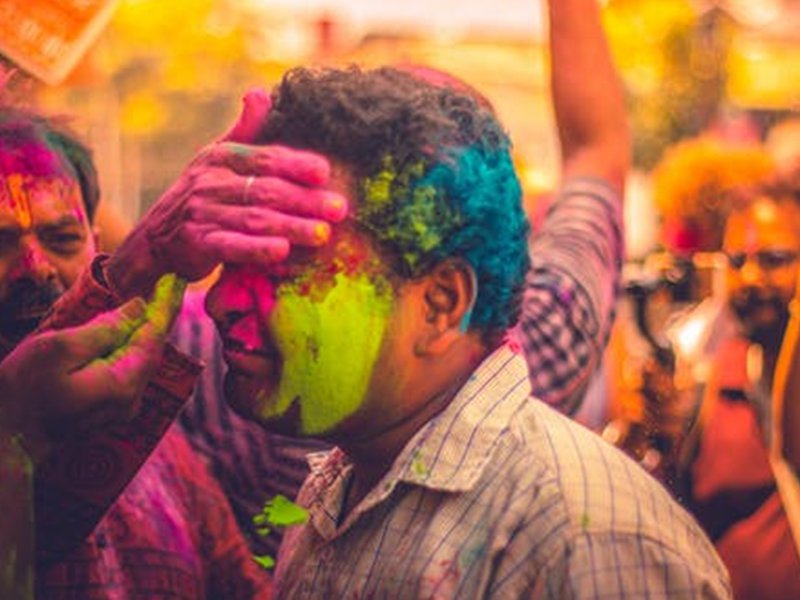 7. Holi India Color Festival 
A festival that takes place on an international scale, Holi India Color Festival has become a popular event for travelers worldwide. The proof of its popularity lies in the fact how the festival has grown in popularity and now takes places in Europe, North America, and Southeast Asia. 
Where: Golden Triangle Tourist Circuit, New Delhi 
When: 20th to 21st March 2019 
Price: 1200/- onwards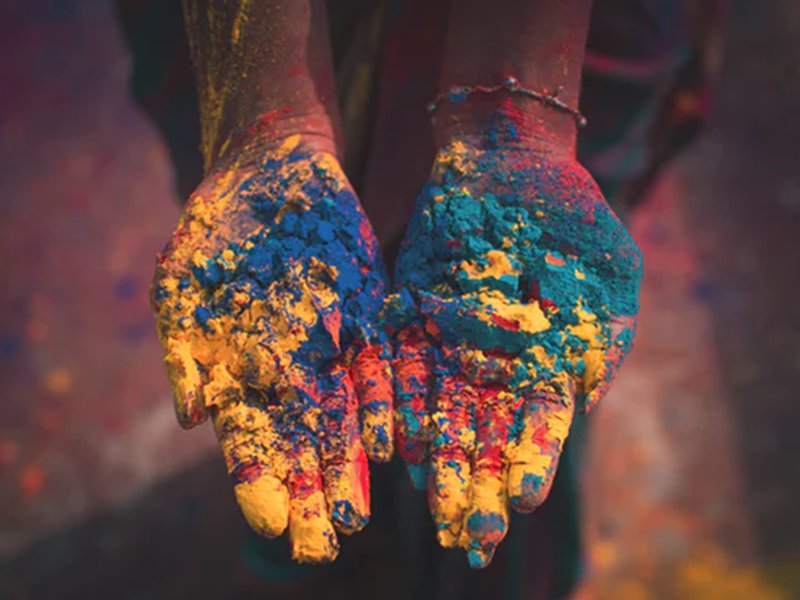 8. Tamatar-ee-na Holi Hai 
It is the first time that we have come across a way to celebrate the Tomatino festival in Indian Style. With different pools and unique themes, the Tamatar-ee-na Holi Hai event will provide a separate zone for kids along with adventure rides like zipline, free fall, cycle zipline, rope courses & many more.
Where: Frenzy Adventure: Gurgaon
When: Thu 21 March
Price: ₹499/- Onwards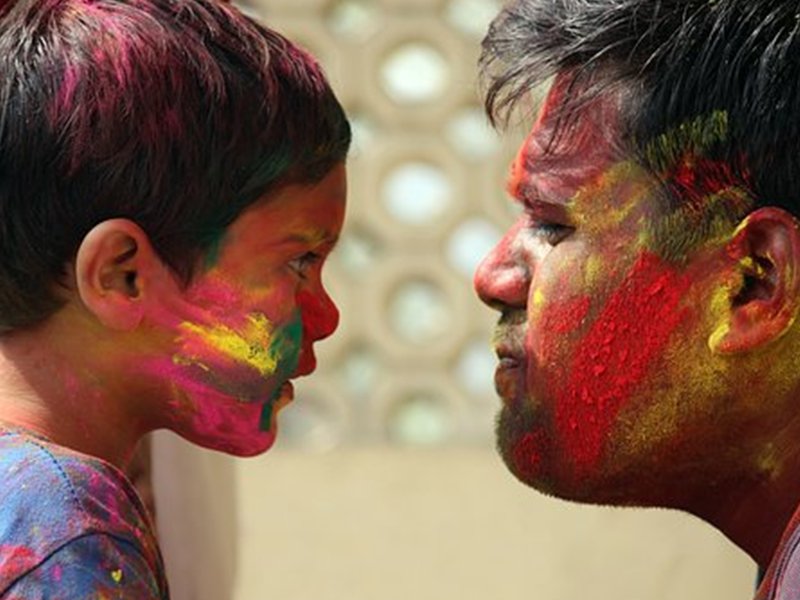 9. Holi Sangria 
Hosting some of the top DJs on the floor, Sangria 2019 will be a Holi party like none other that you have attended till date. Just make sure you're there with your gang because unlimited fun awaits you all! 
 Where: The GameForest Club, Archview Drive, Sector-58, Gurugram 
When: 21st March 2019 
Price:1000/- onwards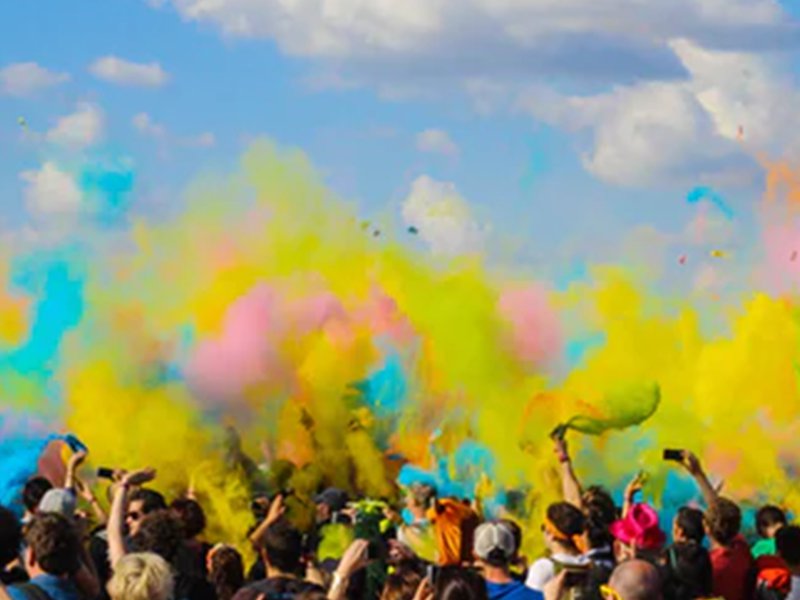 10. Unite Holi Music Festival 
For the festival of Holi, a grand celebration of colors, music, and cultural festivities kicks off at the iconic Jawaharlal Nehru Stadium in New Delhi. One of the biggest Holi parties in Delhi, United Holi Music Festival Season is all set to make your holi memorable with multiple large stages, water activities, best artists, and a gathering that generally goes upwards of 5000. 
Where: Jawaharlal Nehru Stadium, New Delhi 
When: 21st March 2019 
Price: 799/- onwards