I had once visited the small town of Khajuraho in Madhya Pradesh and realized that no matter what anyone may claim – no one can be as open-minded as our ancestors. 
Case in point – the erotic art at the Khajuraho group of monuments.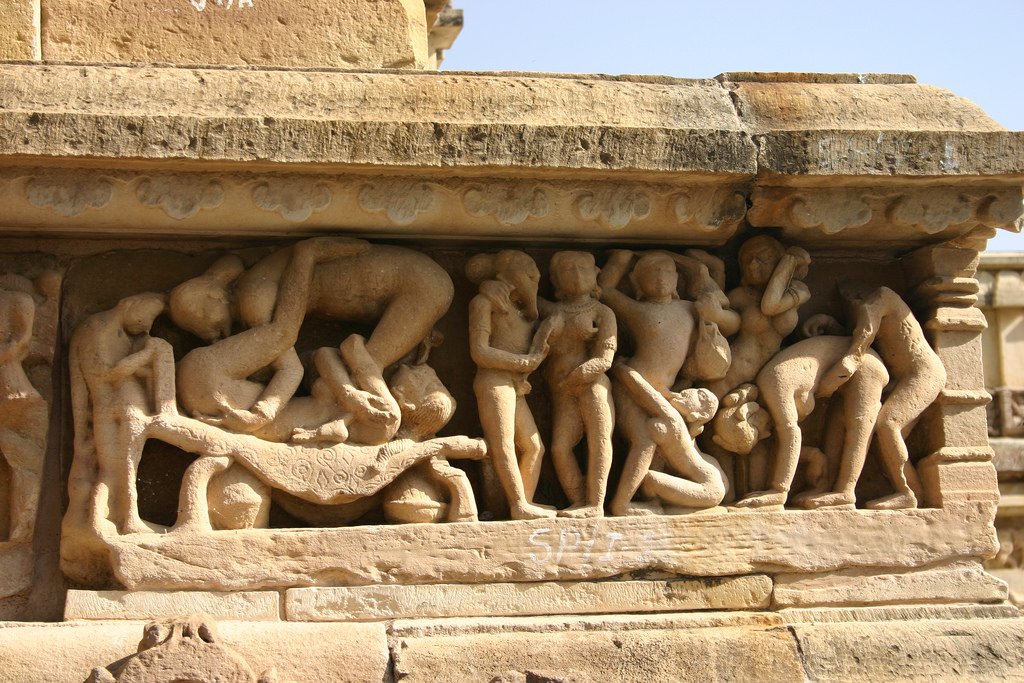 Khajuraho, one of the most famous UNESCO heritage sites in India, receives throngs of visitors each year. The biggest attraction being their erotic sculptures. 
Stone carvings that depict men and women in a variety of erotic positions.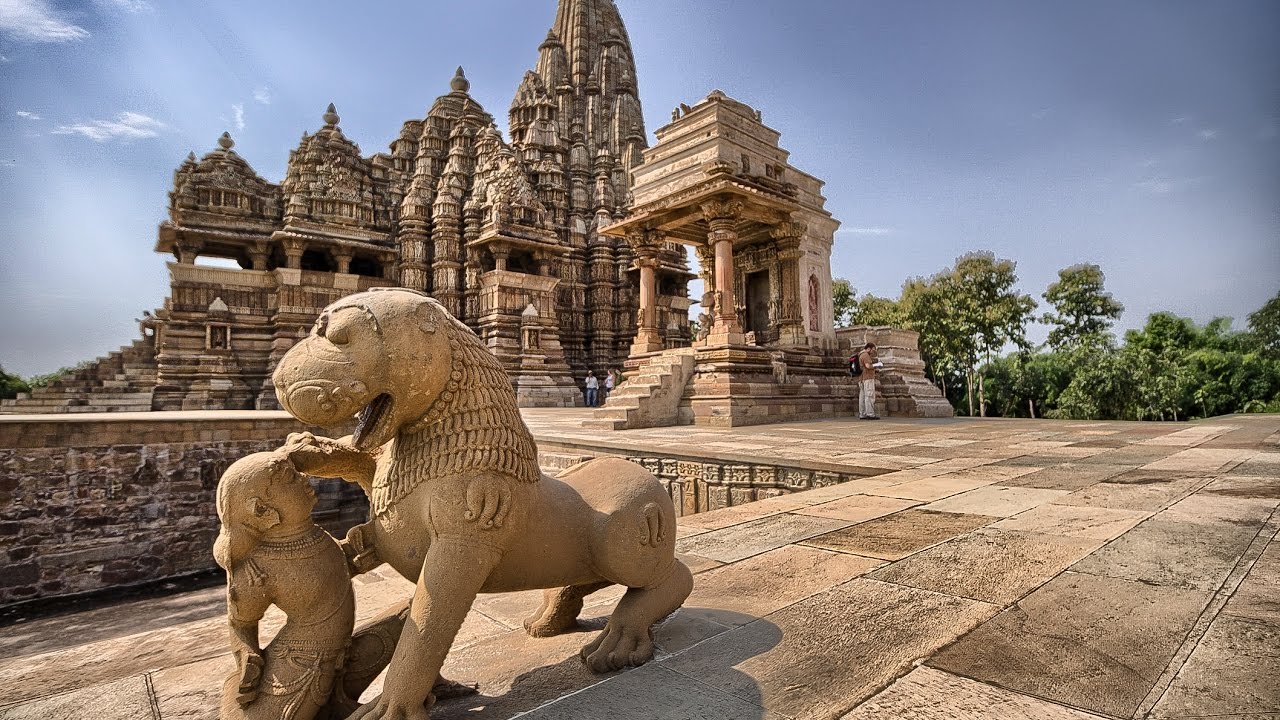 Even though the rock carvings are beautiful, what is special about these structures is the erotic art displayed on the outer walls of the temple.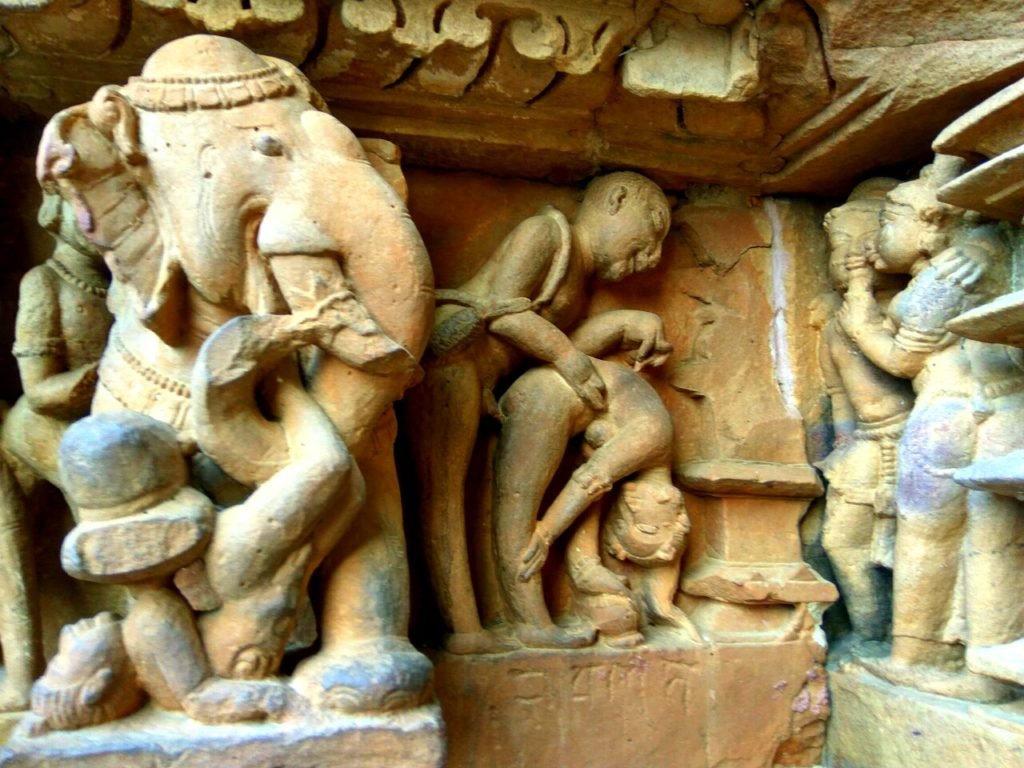 From traditional sex positions to the kinkier ones – the walls of all temples, are a pretty detailed education in the 'cosmic art of creation', as the sound and light show describes it.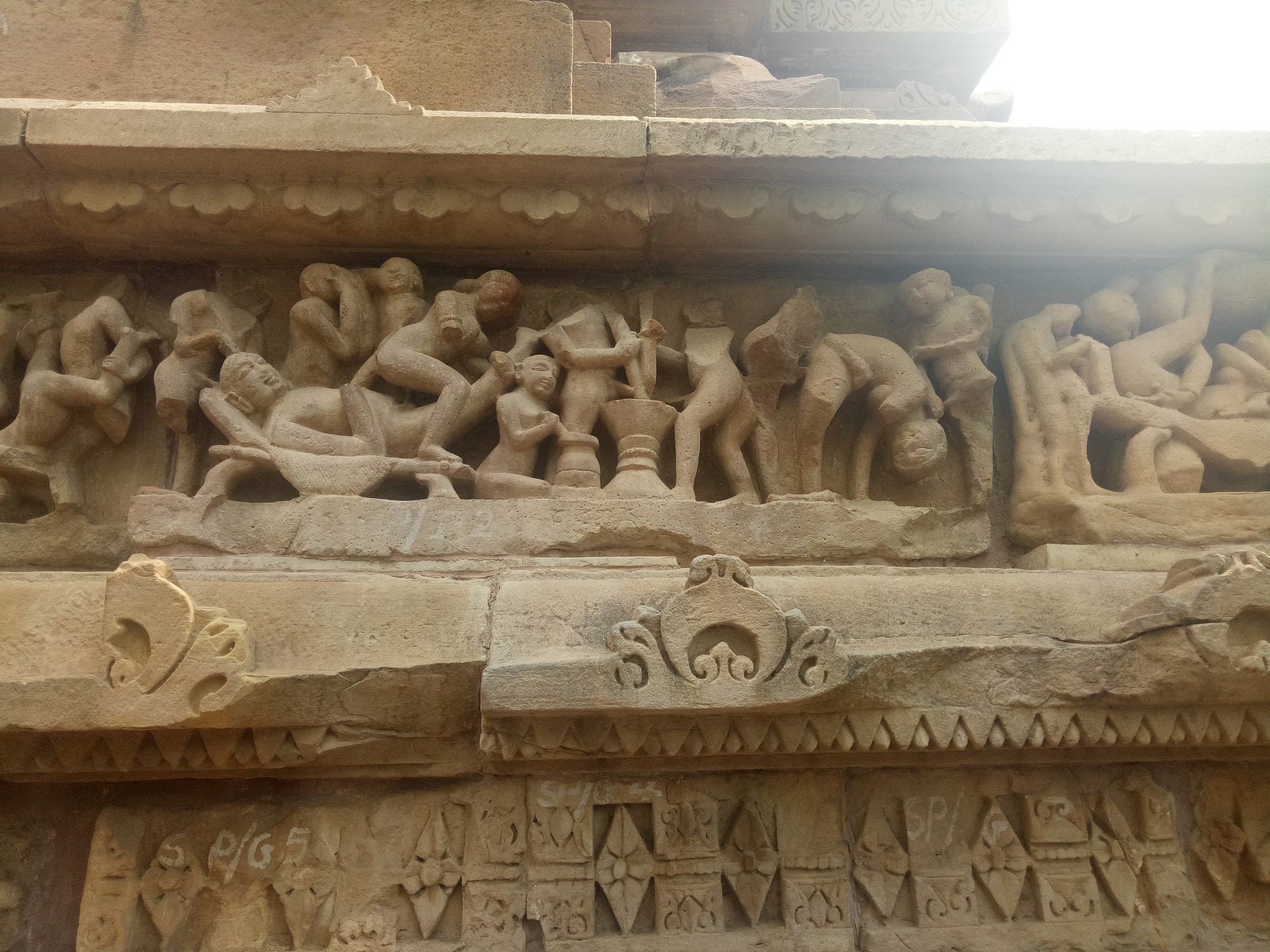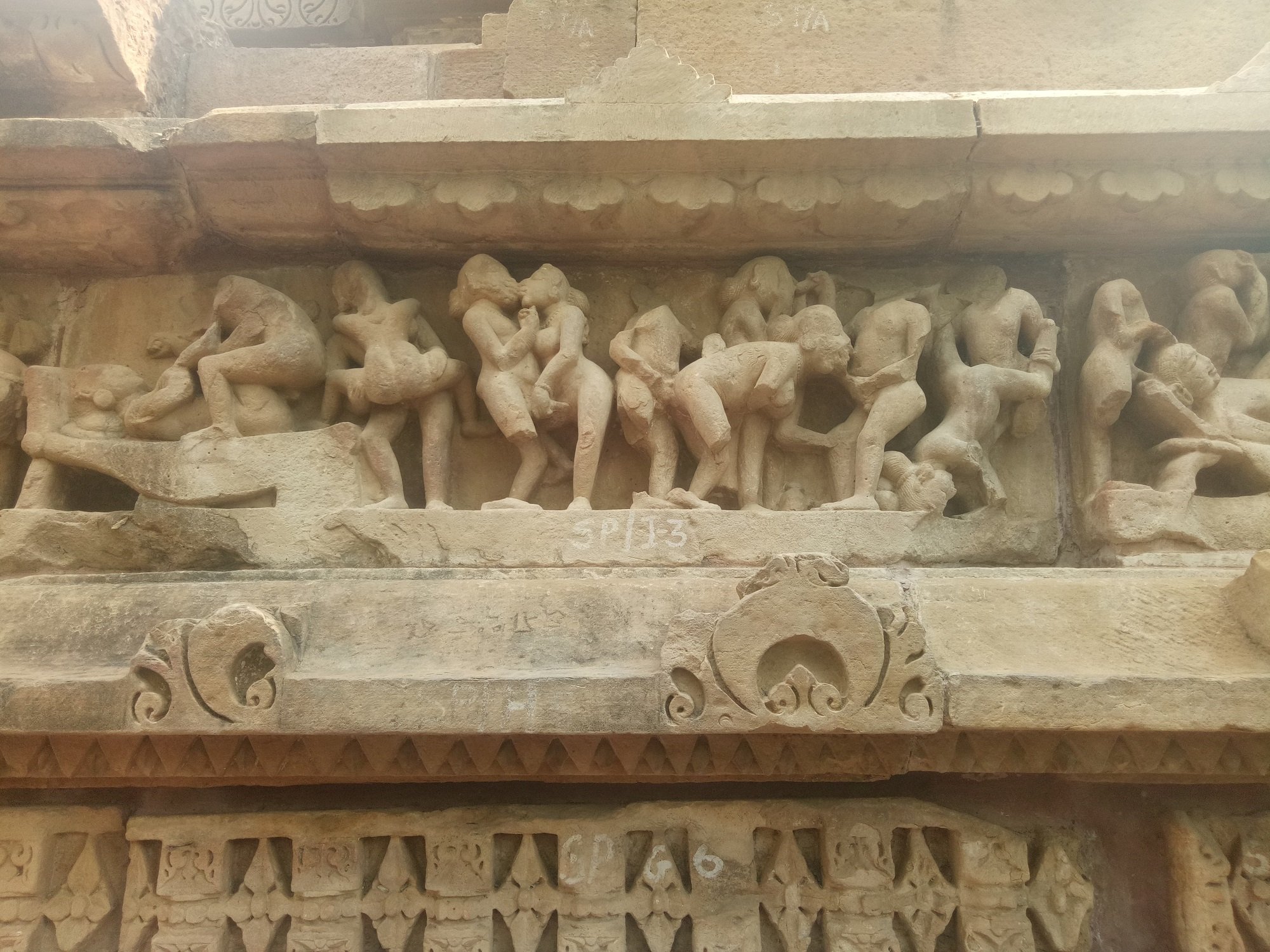 Clearly, our ancestors were not under attack by the moral police.  
And thank God for that, because I definitely count this as educational, perhaps, the only official sex education there is in this country.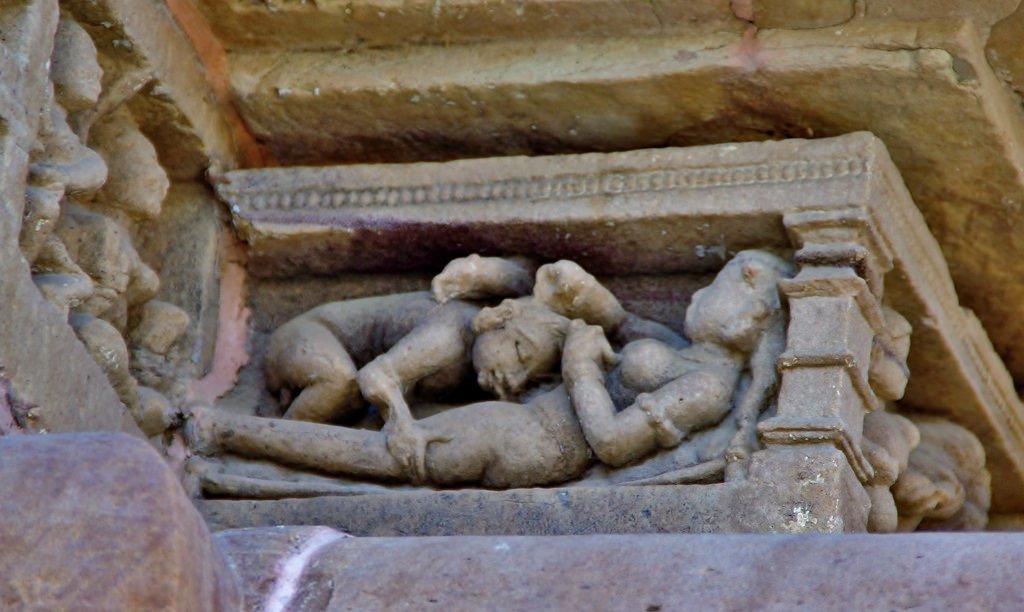 And this is not just for partners to enjoy – there are abundant figures of people pleasuring themselves – because our ancestors rightly believed in the magical powers of self-love!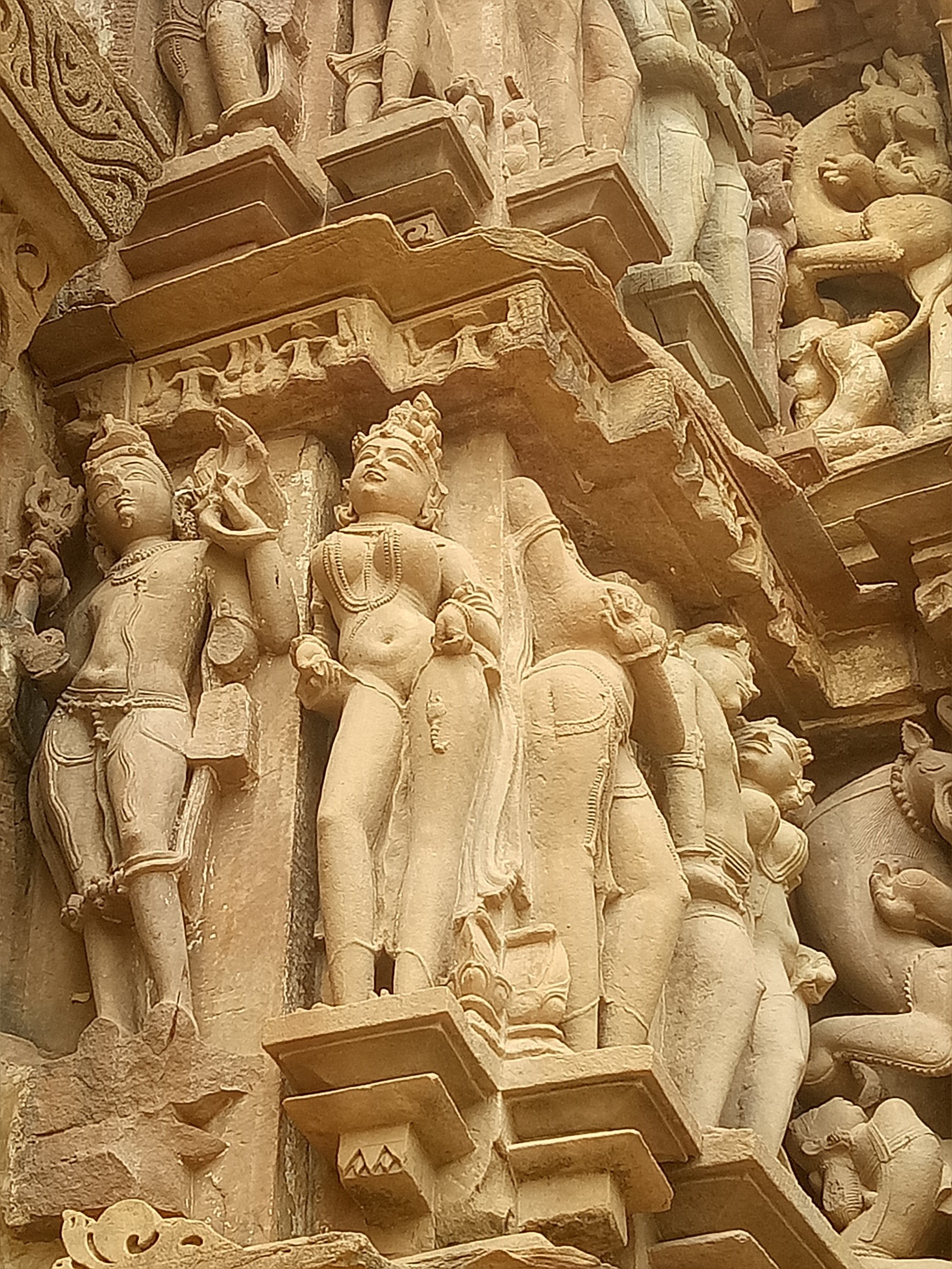 Because of destruction due to foreign invasions, and later nature, today only 25 of the original 85 temples are left. 

These are divided as the Southern, Eastern and Western group of temples.

Among these, the Western group of temples, especially the Kandariya Mahadev, Lakshmana, and Vishwanath temples, have the most detailed, and from today's standard, deviant erotic art.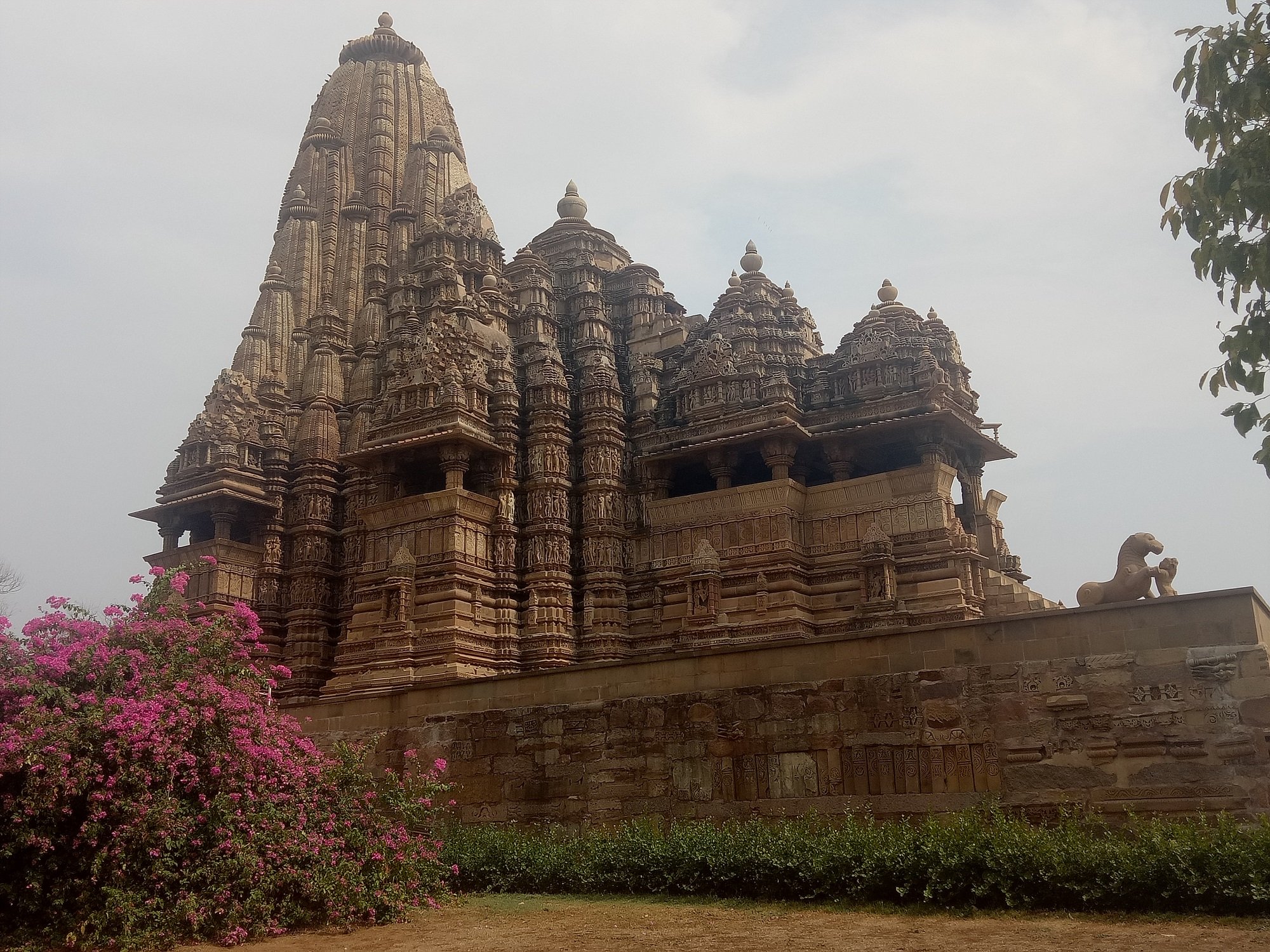 There are various theories as to why the temple is adorned with such detailed erotic sculptures. A healthy appreciation of sex is the reason I am going with.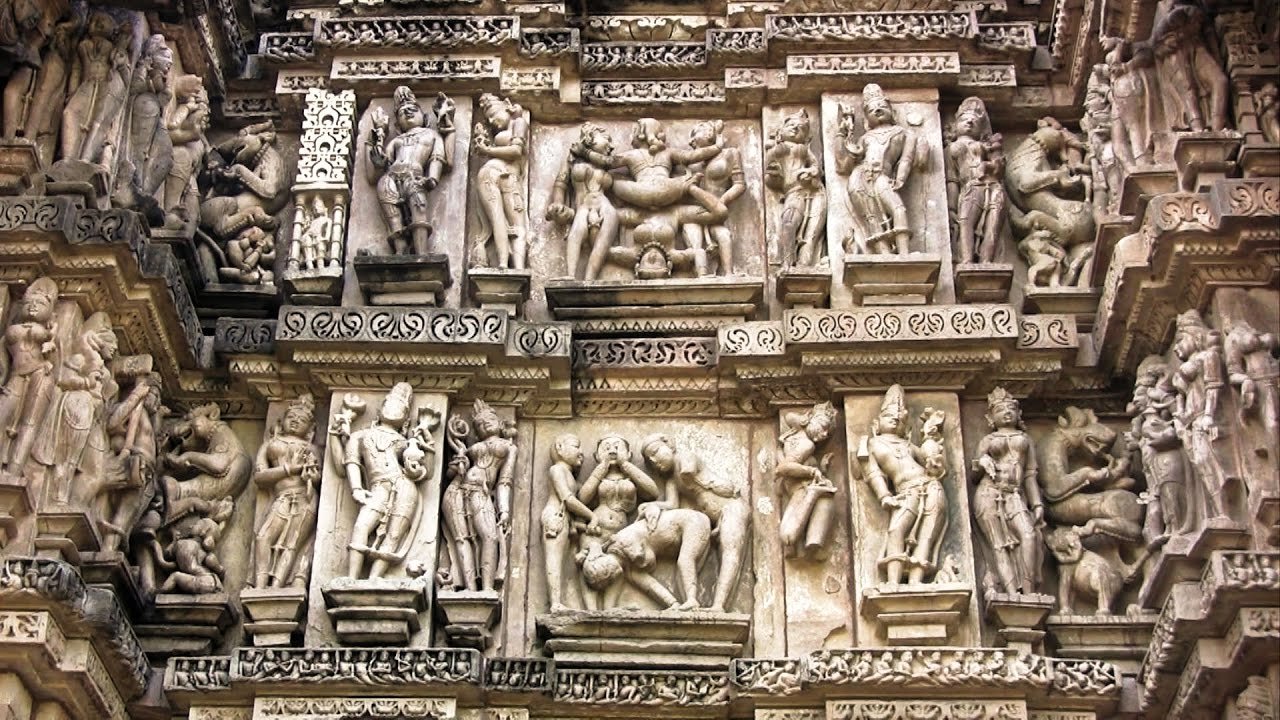 One popular theory is that the temples were supposed to depict daily life, as they were a place for community gatherings. And you thought your daily game of gully cricket was exciting!
Honestly, if this was the daily life in the 13th century, I agree with my mom, mobiles have ruined us in the 21st century.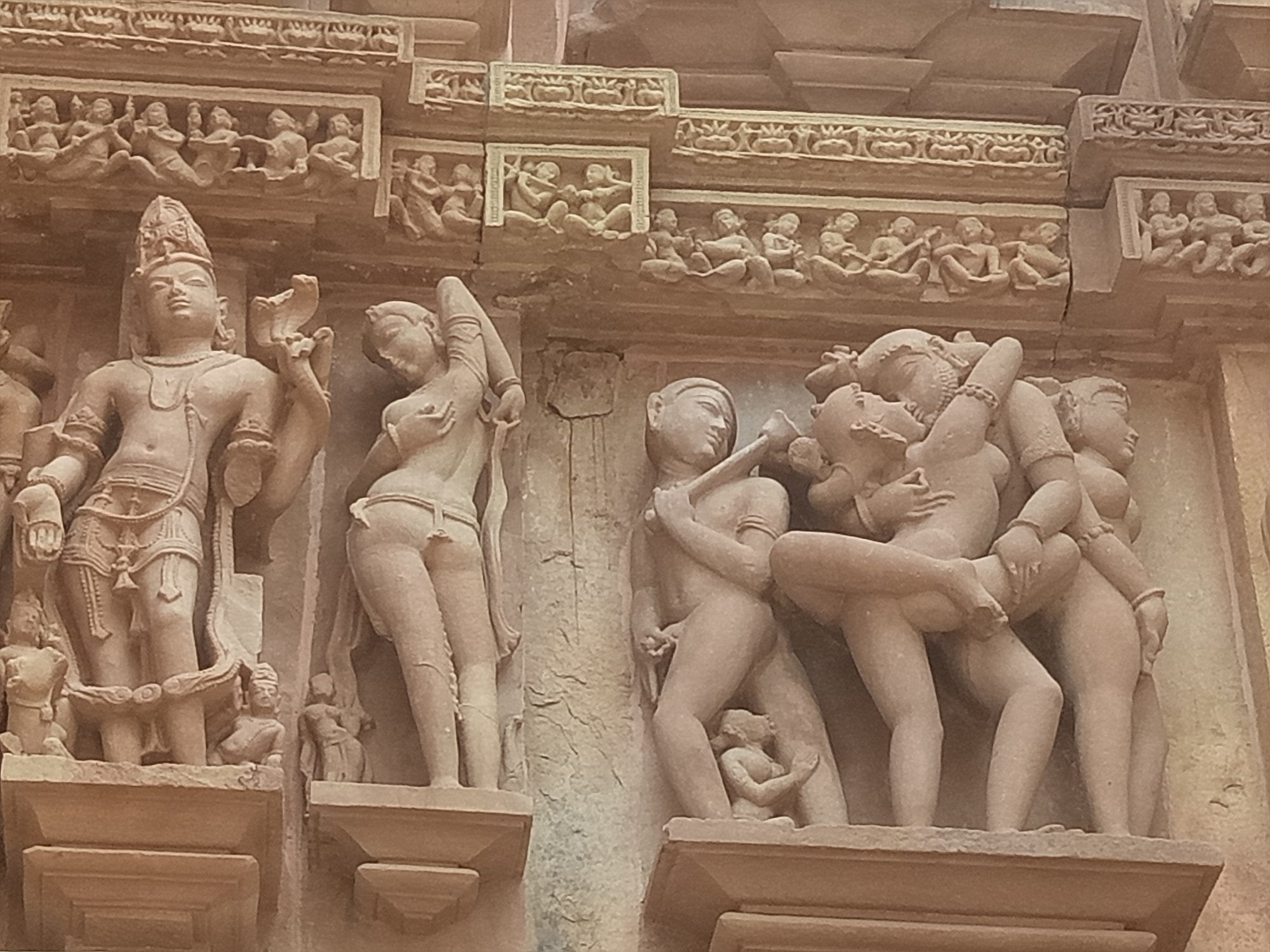 Whatever the reason be, it would be hard to ignore the detailed carving, where the sculptures look almost lifelike. 
*women have curves – photoshopped photoshoots, take a hint*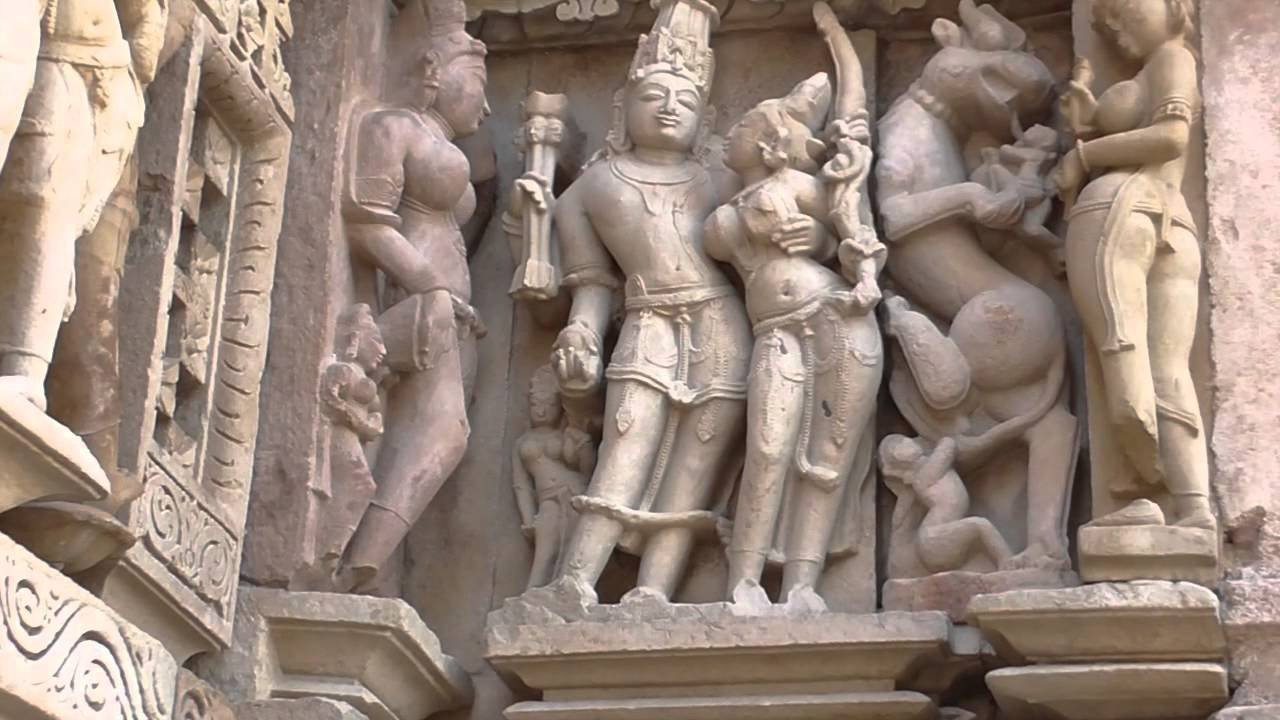 From an age of eroticism to a world of moral policing, the erotic art left me excited and dejected in equal parts.
From considering a threesome as just another step to attain charamsukh aka orgasm, to the point where two people standing too close invites sticks and stones and a lot of broken bones – where did we go wrong?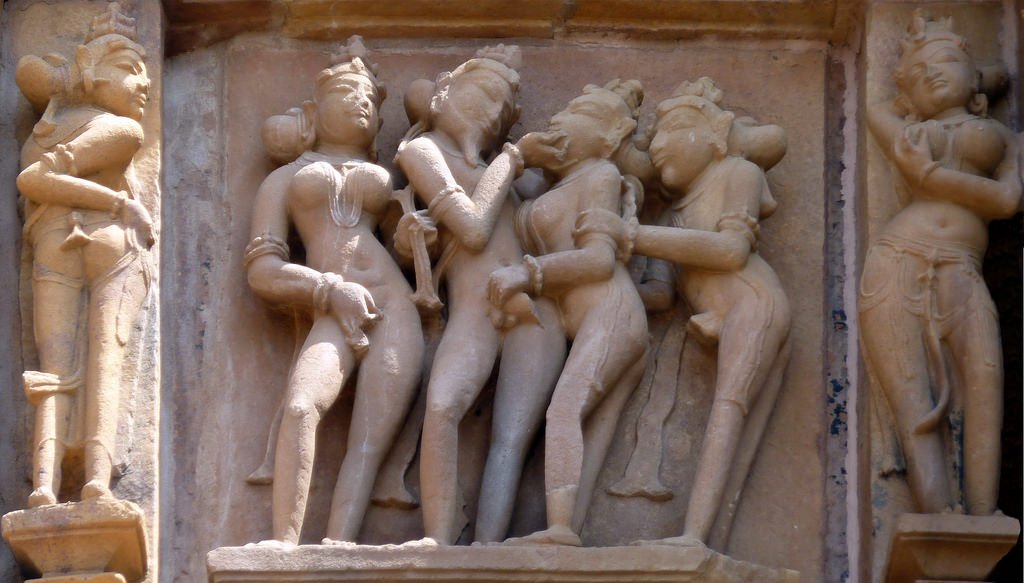 While that question deserves an answer from the modern-day temples that preach, the historical temples that teach make Khajuraho a perfect addition to your list of weekend getaways.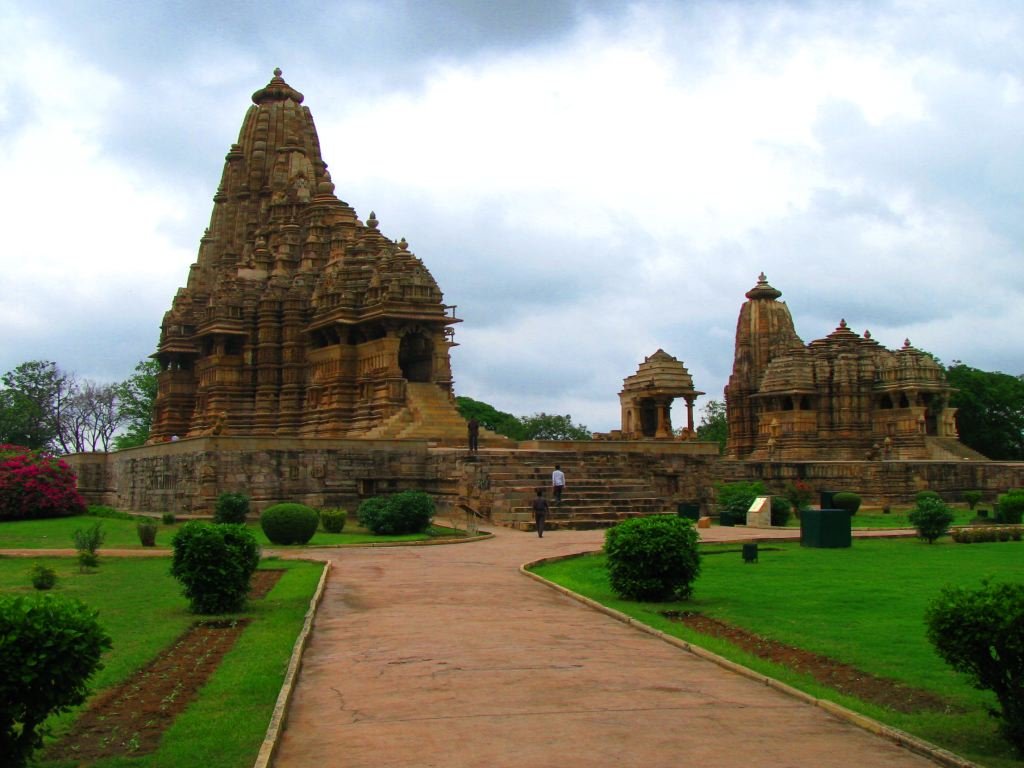 It's also home to the mini Grand Canyon of India aka Raneh Falls, the mythologically significant and naturally beautiful Pandav Falls and the famous for tigers, Panna National Park.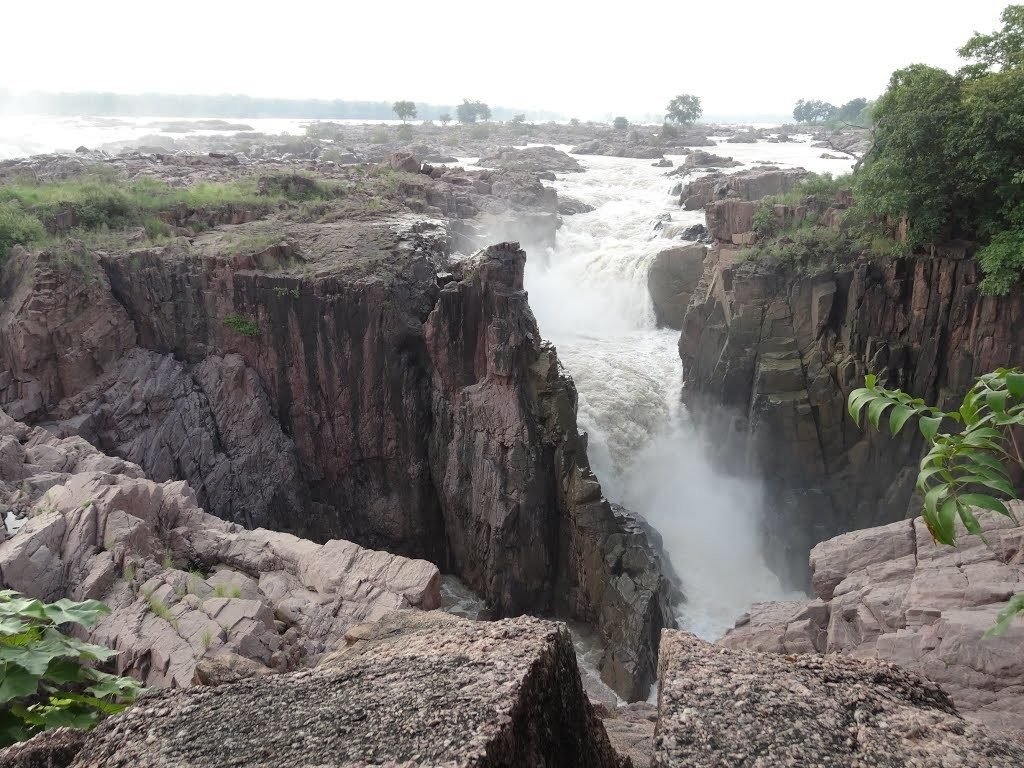 Other than memories, and if you're anything like me, burning questions, Kamasutra playing cards, temple art postcard books, erotic art keychains and stonework earrings etc. are also available as souvenirs at both local markets and craft emporiums.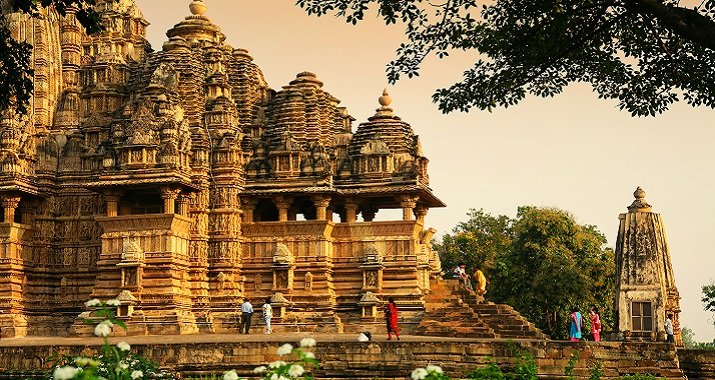 Instead of Mohenjo-daro, Bollywood should have made a historical movie on Khajuraho, everyone would have definitely waited for the climax! (Pun intended).