NBA star Kevin Durant came to India and decided to call it '20 years behind.' To many of us Indians, it did pinch a little but what he said wasn't entirely far from the truth. India is a developing economy, a land of paradox. The rich are richer, the poor, poorer and yet there is so much more to India.  
India is all shades of different when you start thinking of the components that make it. It is a potpourri of diverse mindsets, religions, people, landscapes, and countless other things. If you have to go on finding a perfect example of the balance between order and chaos, look around you. It's everywhere; from the vehicles skipping the signal to the fixed timings of a train. Despite being a land of contrast, India functions like a giant single organism that goes on about surprising the world with its growth and exotic flair. This is the reason why it's hailed as 'Incredible India' and it couldn't be truer. 
1. India has growing cities made of concrete and glasses to the places that still have monuments from the past standing tall.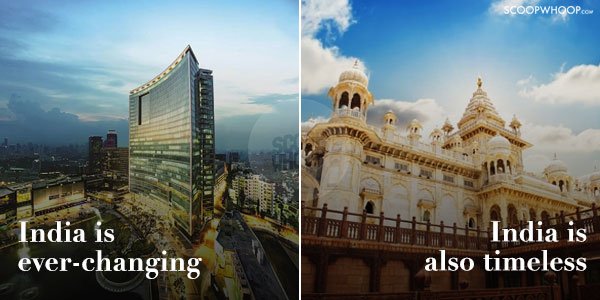 2. India is equally blessed with diversity in weather.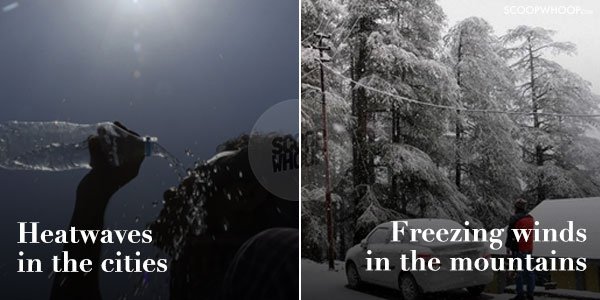 3. The mighty Himalayas are India as much as the vast Thar desert.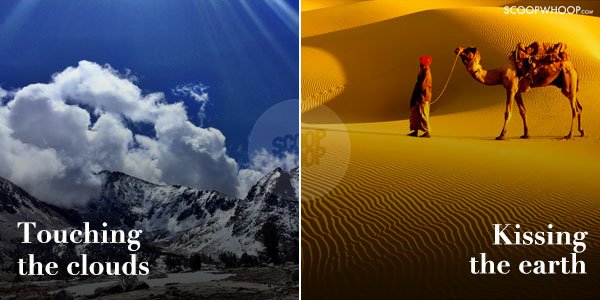 4. India has bustling cities as well as the quiet and uncharted terrains.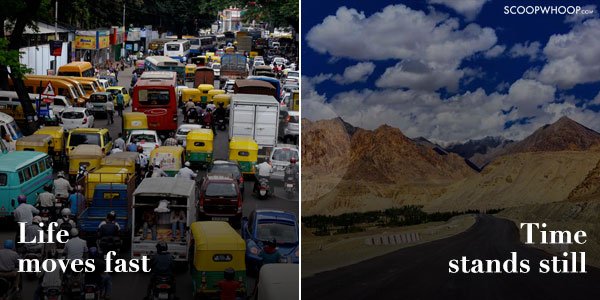 5. India has swanky shopping malls selling international brands as well as eclectic bazaars selling ethnic goods.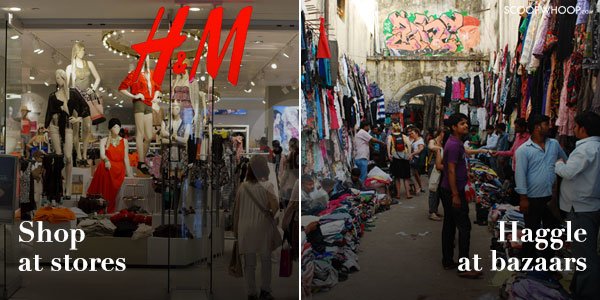 6. In India, you can have a brunch at a five-star restaurant or indulge in spicy street food at a roadside stall.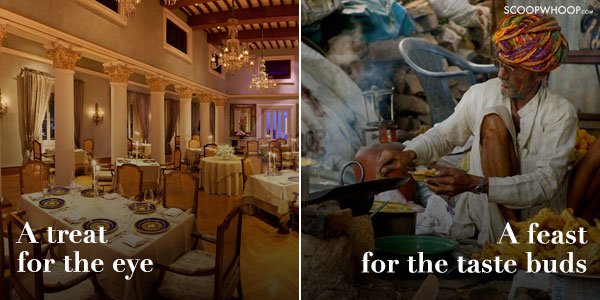 7. India's technology is growing exponentially yet we also value our history.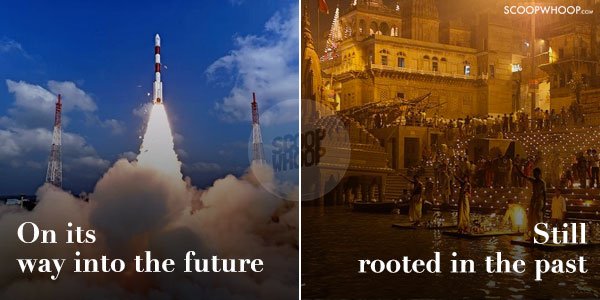 8. You'll find a rickshaw and a Porsche standing side by side at a signal in India.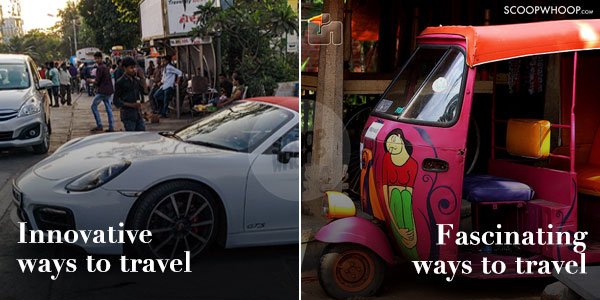 9. In India, you see developments in surgery and medicine yet you can always turn to Ayurveda.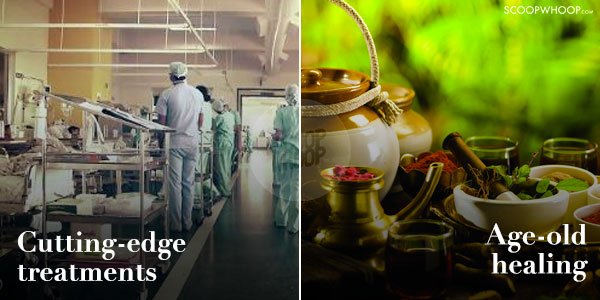 10. In India, you'll come across snake charmers and faith healers, as well as people who are working in Bhabha or Google.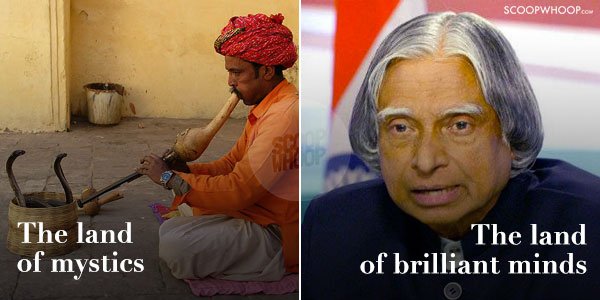 11. India that grooves to Western music yet celebrates its classical arts.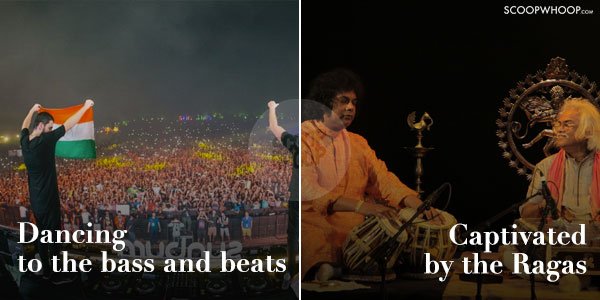 We've come a long way since independence but there are endless dimensions we have yet to explore.
Design credits: Anmol Gambhir